As someone who has traveled extensively around the world, I've had the privilege of experiencing diverse cultures, landscapes, and lifestyles. Canada, with its vast expanse and varied provinces, offers a unique blend of opportunities and challenges.
Two of its most prominent provinces, Alberta and Ontario, often find themselves in the spotlight when it comes to choosing the best place to live and work. Drawing from my personal experiences and extensive research, let's get a comprehensive comparison of these two Canadian giants.
If you wish to learn more about the top cities to live in Ontario, we invite you to read our recently published article on this subject.
Choosing Between Alberta and Ontario
After exploring Alberta and Ontario, among the most esteemed provinces in Canada, I have grown to deeply admire the financial opportunities presented in Alberta. The province's captivatingly minimal taxes, commendable median income, and reasonably priced housing options have consistently won my favor.
While Toronto's bustling streets brim with career prospects, being Canada's business epicenter, the cost of embracing its rhythm is noticeably steeper than Alberta's serene embrace.
Alberta vs Ontario
Category
Winner
Recap
Cost of Living
Alberta
Alberta has more affordable housing and basic utilities.
Tax Rates
Alberta
Alberta pays the lowest taxes in Canada.
Job Opportunities
Tied
Both offer plenty of job opportunities due to Canada's labor shortage.
Education System
Tied
Alberta and Ontario provide high-quality education.
Weather
Tied
Both provinces have extreme weather changes.
Quality of Life
Alberta
Alberta ranked high in the life satisfaction survey
Read on as we compare the two provinces so you can decide the best option based on your lifestyle!
Cost of Living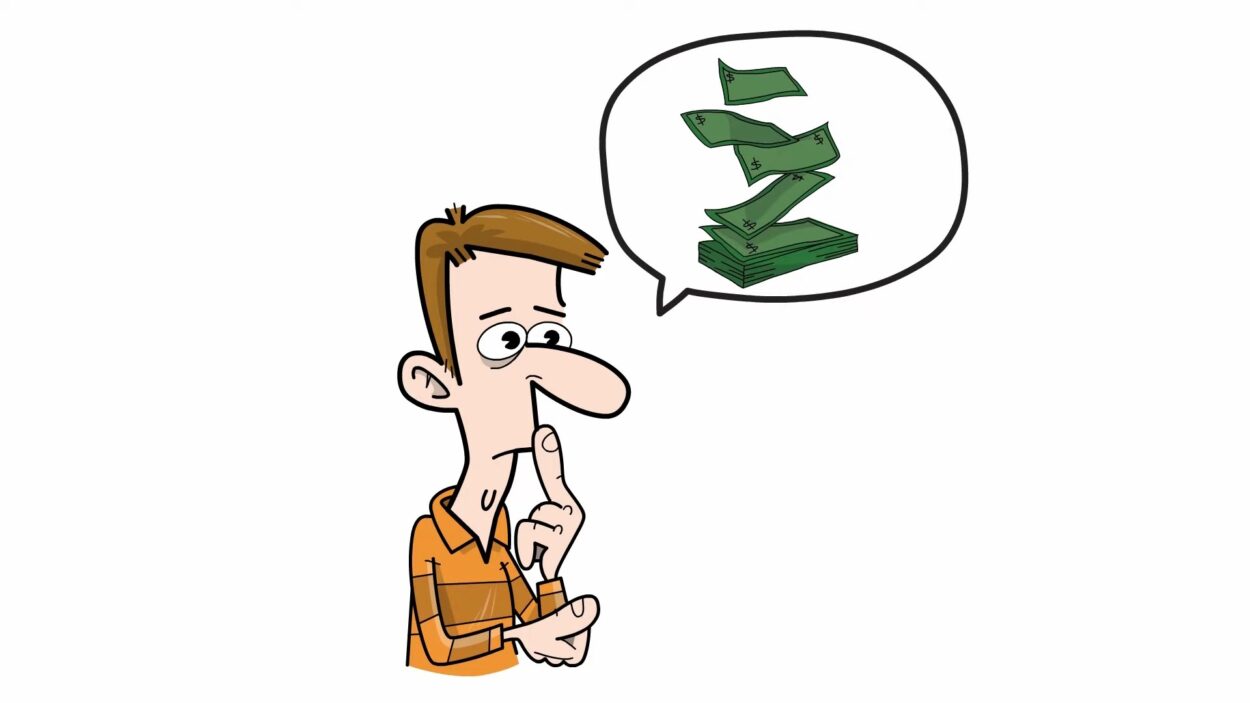 As I've journeyed through the vast landscapes of Canada, the nuances of living costs in Alberta and Ontario have become evident. While Alberta's low tax allure is undeniable, the intricacies of daily expenses, such as utilities and food, can vary significantly based on one's chosen city.
For example, residing in urban hubs like Edmonton and Calgary often means shelling out more for essentials like food, clothing, and utilities compared to the quieter towns of St. Albert and Lethbridge. Similarly, in Ontario, the vibrant pulse of the Greater Toronto Area comes with a heftier price tag than its quieter counterparts.
The recent economic challenges, intensified by inflation and the pandemic's aftermath, have cast a shadow on Canada's food prices. The 2023 Food Price Report's prediction was a stark reminder of these challenging times, estimating an additional $1,000 in annual food expenses for a family of four.
This financial strain has led many Canadian families, including some of my close friends, to adopt savvy shopping strategies. From hunting discounts to opting for nearly-expired products, the quest to maximize the weekly budget has become a common narrative.
The shift towards store-brand products over renowned brands, primarily due to cost considerations, is another trend I've observed. Interestingly, Alberta's food cost trajectory has been particularly steep.
The 2023 Food Report highlighted a staggering 10.8% increase in the province's food costs from 2022. In comparison, Ontario's rise stood at 10.4%.
While the difference might seem marginal on paper, the impact on the weekly grocery haul and monthly bills is palpable for many Canadian households, including mine.
Affordability in Alberta
Alberta generally offers a more affordable cost of living compared to Ontario. Housing, in particular, is less expensive, with the average home price in Calgary being significantly lower than in Toronto.
Additionally, Alberta has no provincial sales tax, which keeps the prices of goods and services relatively low.
Key Highlights:

Average home price in Calgary: ~$500,000
Savings on groceries and essentials due to no provincial sales tax.
Navigating Ontario's Expenses
Ontario, especially areas around Toronto and the GTA, can be pricier. The diverse job opportunities often come with a higher cost of living.
However, smaller towns and cities in Ontario can offer more affordable living options.
Key Highlights:

Average detached house price in Toronto: ~$1 million.
Diverse housing options are available, ranging from urban condos to suburban homes.
Canada's Food Price Report 2023
2022 Changes
2023 Forecasts
Alberta
10.8%
↑
Ontario
10.4%
一
Data gathered from Canada's Food Price Report 2023
(↑) means an above-average food cost increase, while (一) means an average food cost increase
Various factors, including rising gas prices, transportation challenges, a prevalent labor shortage, and limited supply, have significantly influenced the cost of essential items in Canada. When we juxtapose the living expenses of Alberta's and Ontario's capital cities, the financial landscape becomes even more intriguing.
While Edmontonians might find themselves spending more on their weekly grocery hauls, Torontonians grapple with higher utility bills, a reflection of Toronto's stature as one of Canada's priciest cities. However, Alberta's biting winters introduce another dimension to the cost equation.
The prolonged cold spells in Alberta translate to heftier heating bills for its residents, often spanning several months.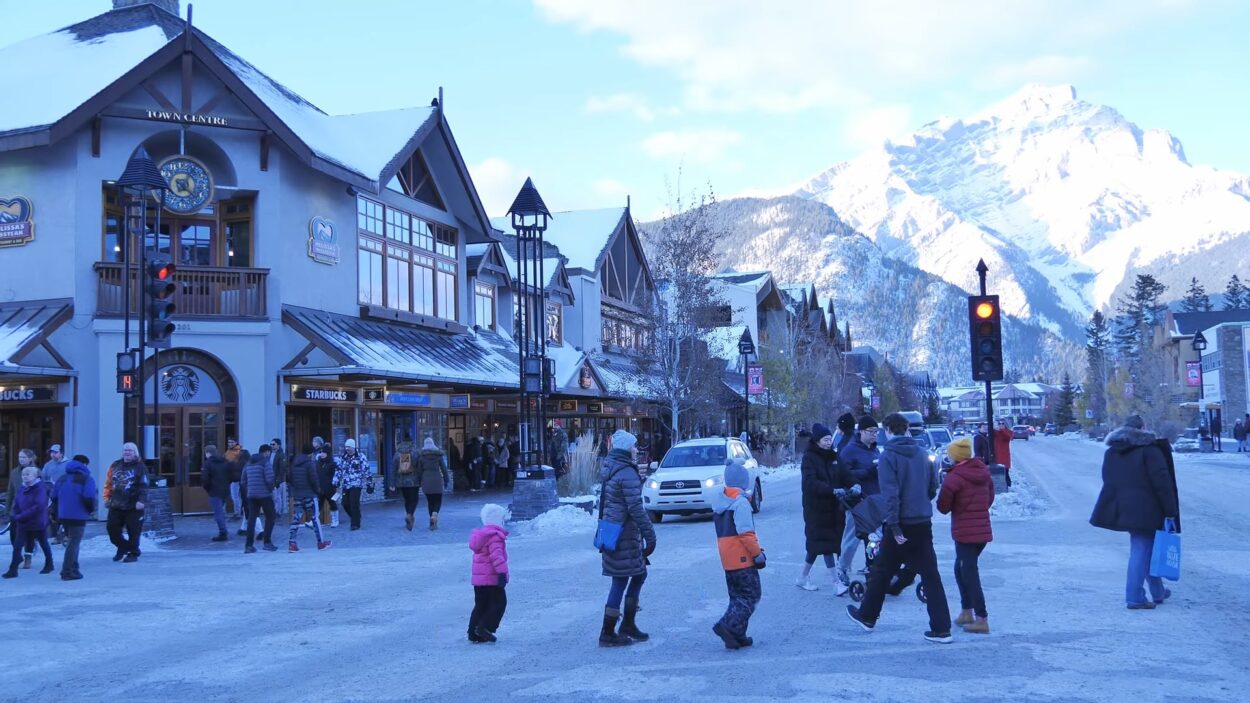 To provide a clearer perspective, here's a comparative table illustrating the monthly expenses for a family of four (comprising two adults and two children) residing in Toronto and Edmonton:
| | | |
| --- | --- | --- |
| Category | Toronto | Edmonton |
| Food Cost | $1,591.67 | $1,729.67 |
| Basic Utilities* | $3,814.75 | $2,143.33 |
| Car Cost | $577.92 | $525.33 |
| Childcare | $2,500.00 | $1,850.00 |
Data gathered from WOWA
The intricacies of living costs in Canada's major cities often come with their share of surprises. For many, the revelation that Torontonians typically spend less on food than Edmontonians can be quite unexpected.
The underlying reasons, however, can be traced back to the elevated transportation expenses and fuel surcharges that Albertans face, directly impacting their grocery bills. Yet, when the conversation shifts to housing, Alberta presents a silver lining.
The province boasts relatively affordable average housing prices, especially when contrasted with Ontario's soaring property market. In fact, some detached homes in Toronto command prices that are double or even triple their counterparts in Edmonton and Calgary.
To elucidate this further, here's a table that delineates the average property costs across Toronto, Edmonton, and Calgary:
Average Property Prices
Location
Average Prices
Greater Toronto Area, ON
$1,038,668
Edmonton, AB
$370,068
Hamilton, ON
$750,601
Calgary, AB
$511,944
Data gathered from WOWA Toronto and WOWA Alberta
Toronto's housing market is a study in contrasts. On one hand, the Greater Toronto Area (GTA) boasts some of the most exorbitantly priced homes in Canada.
Yet, paradoxically, its real estate market remains irresistibly attractive to many. Despite the steep property prices and soaring mortgage rates, multiple bids on homes are not an uncommon sight in the city.
The rental landscape in Toronto further accentuates this dichotomy. Rental rates have been on an upward trajectory, with some witnessing a staggering increase of up to 25%.
This surge in rental costs has placed immense financial strain on many Toronto families, pushing the dream of owning or even renting a comfortable home further out of reach. The repercussions of this housing crisis are palpable.
Numerous families, unable to bear the escalating costs, have found themselves at a crossroads. Some have opted to relocate to other regions within Ontario, seeking more affordable housing alternatives.
Yet, for others, the situation has become even more dire, with the looming threat of homelessness casting a shadow over their futures. As someone who has traversed the globe and witnessed various housing markets, Toronto's situation stands out.
The city's real estate dynamics underscore the broader challenges of urban living in the modern age, where the allure of metropolitan life often comes with its own set of financial hurdles.
My Verdict:
Alberta wins ever so slightly because, despite the rising food prices, other aspects offer more affordability. Childcare, housing, and basic utilities are cheaper than in Toronto, allowing its residents to save more money in the long run.
Tax Rates
Alberta is recognized across Canada for its notably low tax rates. Possessing one of the world's most substantial oil reserves allows it to lean on its oil-generated income.
So, what makes Alberta's tax rate more favorable than other provinces? The answer lies in the fact that its inhabitants are not subjected to a Provincial Sales Tax (PST).
Even after the Alberta Government's decision to raise personal tax rates in 2015, the province continues to hold its distinction of offering the lowest taxes in Canada. This is attributed to Albertans being required to pay only the Gross Sales Tax (GST).
In contrast, Ontario merges both GST and PST, resulting in the Harmonized Sales Tax (HST). As a result, while Albertans are charged a mere 5%, Ontarians face a rate of 13%.
This significant difference undeniably impacts routine expenses.
| | | | | |
| --- | --- | --- | --- | --- |
| Province | GST | PST | HST | Total Tax Rate |
| Alberta | 5% | 一 | 一 | 5% |
| Ontario | 一 | 一 | 13% | 13% |
Data gathered from the Retail Council of Canada
My Verdict:
Alberta trumps Ontario when it comes to tax rates. The residents of Alberta pay the lowest tax rate in Canada.
Job Opportunities
From my travels and observations across Canada, it's evident that the nation is grappling with a labor deficit. Both Ontario and Alberta, with their bustling economies, are on the lookout for talent across various industries.
Interestingly, the federal government has set an ambitious target, aiming to welcome a whopping 500,000 immigrants annually by 2025. That's a staggering 1.5 million fresh faces in just three years!
Another facet that's caught my attention is Canada's demographic shift. The nation is witnessing a surge in its elderly population.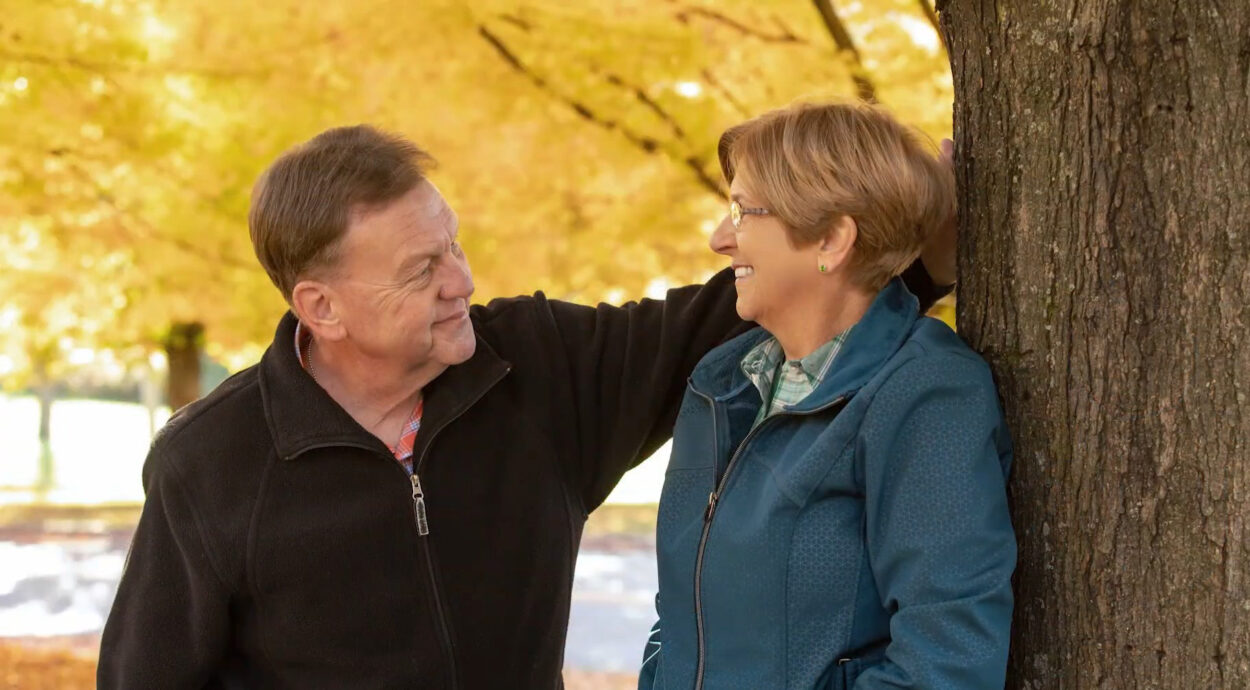 According to projections by Statistics Canada, we're looking at a future with over 87,000 centenarians by 2065. With a significant portion of the older generation transitioning into retirement, there's an urgent need to infuse fresh talent into the workforce.
This demographic trend is poised to reshape sectors like housing, healthcare, home care, and transportation. While most provinces have a population where 2% or more are aged 85 and above, Alberta stands out as an exception.
The province doesn't share the pronounced aging demographic seen elsewhere. However, that doesn't mean Alberta's labor market is satiated.
From construction and healthcare to retail, there's a palpable demand for workers. On the other hand, Ontario, with its diverse economy, is scouting for professionals in IT, human resources, retail, and more.
Drawing from data sourced from Immigration Canada, I've curated a list highlighting some of the most sought-after roles in both Ontario and Alberta. This list offers a glimpse into the evolving job landscape in these provinces.
Employment Opportunities
Ontario
Alberta
• Software Engineers
• Sales and account representatives
• Retail salespersons
• Customer representatives
• IT analysts
• Food and beverage servers
• Administrative assistants
• Registered nurses
• Drivers
• Heavy equipment operators
• Physicians
• Software developers
• Food and beverage servers
• Healthcare Specialists
Average Income
When it comes to earnings, Alberta often stands out in the Canadian landscape. The province's reputation for boasting one of the highest average incomes in the country is well-known.
Coupled with a plethora of job opportunities, this makes Alberta a magnet for those seeking both professional growth and financial stability. However, 2020 presented a hiccup in this narrative.
The dip in oil prices, given that oil is the lifeblood of Alberta's economy, led to a decline in the average income. Yet, the resilience of Albertans shone through.
Residents of major cities like Edmonton and Calgary managed to outpace the national average, raking in an impressive $10,000 more than the typical Canadian household. To provide a clearer picture, I've compiled a table that contrasts the average incomes in Alberta and Ontario.
It's essential to note that these figures can vary based on several factors, including the specific industry, job role, employer, and even the city:
Average Yearly Income 2022
Alberta
$80,449
Ontario
$80,322
My Verdict
For immigrants looking for job opportunities, both Ontario and Alberta offer many options in different sectors. These two provinces are excellent choices for those looking for employment, considering the labor shortage.
However, Alberta has the highest average income, which attracts many immigrants to the prairie region.
Education System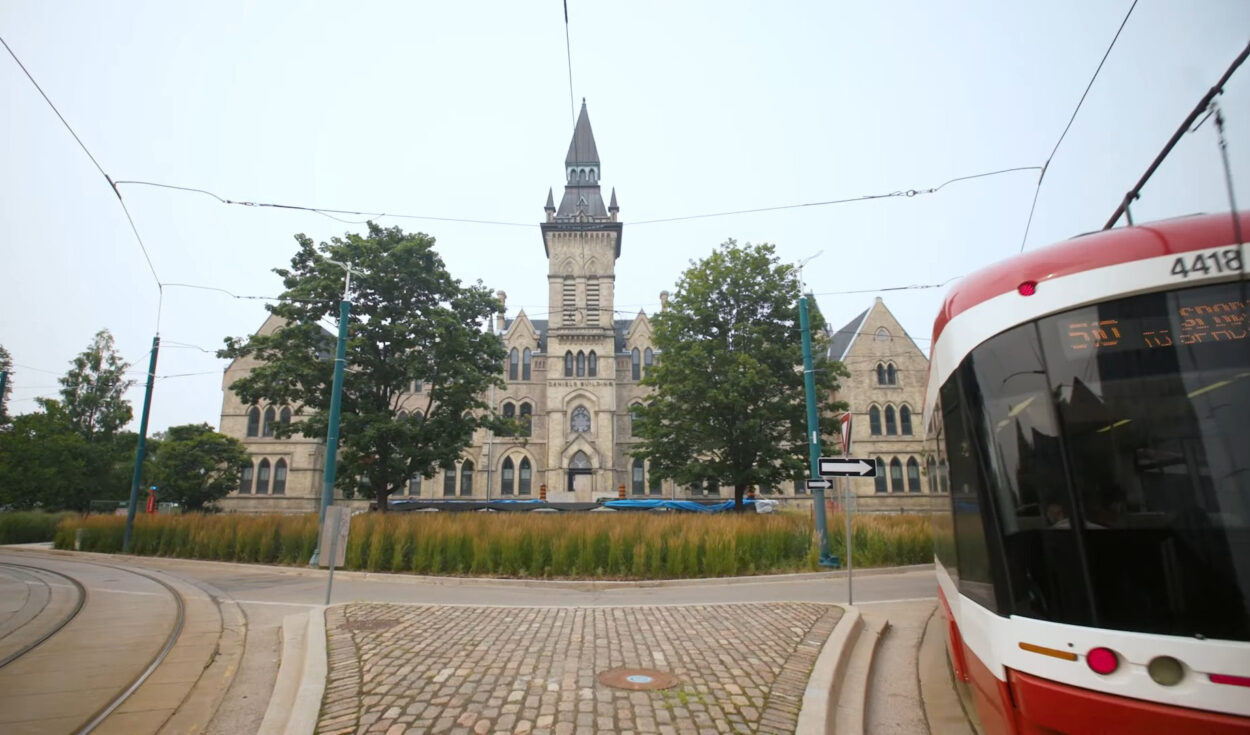 Canada's reputation as an educational powerhouse is well-deserved. A 2022 report by U.S. News lauded the nation as the 3rd best globally in terms of education, a testament to its commitment to fostering academic excellence.
The country's allure as a top destination for international students is undeniable. With a plethora of globally recognized universities, Canada opens a world of opportunities for its student community.
A significant factor behind this educational prowess is the unwavering support and substantial funding from the Canadian government, which dedicates over 5% of its GDP to the education sector. Topping the charts in the QS World University Rankings 2022 for Canada is the University of Toronto, nestled in the heart of Ontario.
However, Alberta isn't far behind, boasting two universities in the country's top ten list – the University of Alberta and the University of Calgary. Here's a snapshot of these top-tier institutions:
| World Ranking 2022 | Canada Ranking 2022 | University | Location |
| --- | --- | --- | --- |
| 26 | 1 | University of Toronto | Toronto, Ontario |
| 126 | 5 | University of Alberta | Edmonton, Alberta |
| 235 | 10 | University of Calgary | Calgary, Alberta |
Ontario, with its distinction as Canada's most populous province, is home to 23 public universities, 24 colleges, and a staggering 200+ registered private career colleges. In contrast, Alberta offers eight public universities and seven private colleges.
While Alberta's presence in the top ten list is commendable, Ontario's diverse educational landscape, especially Toronto, remains a magnet for students worldwide. The rich tapestry of activities, lectures, and experiences that Canadian universities offer can significantly enhance a graduate's resume.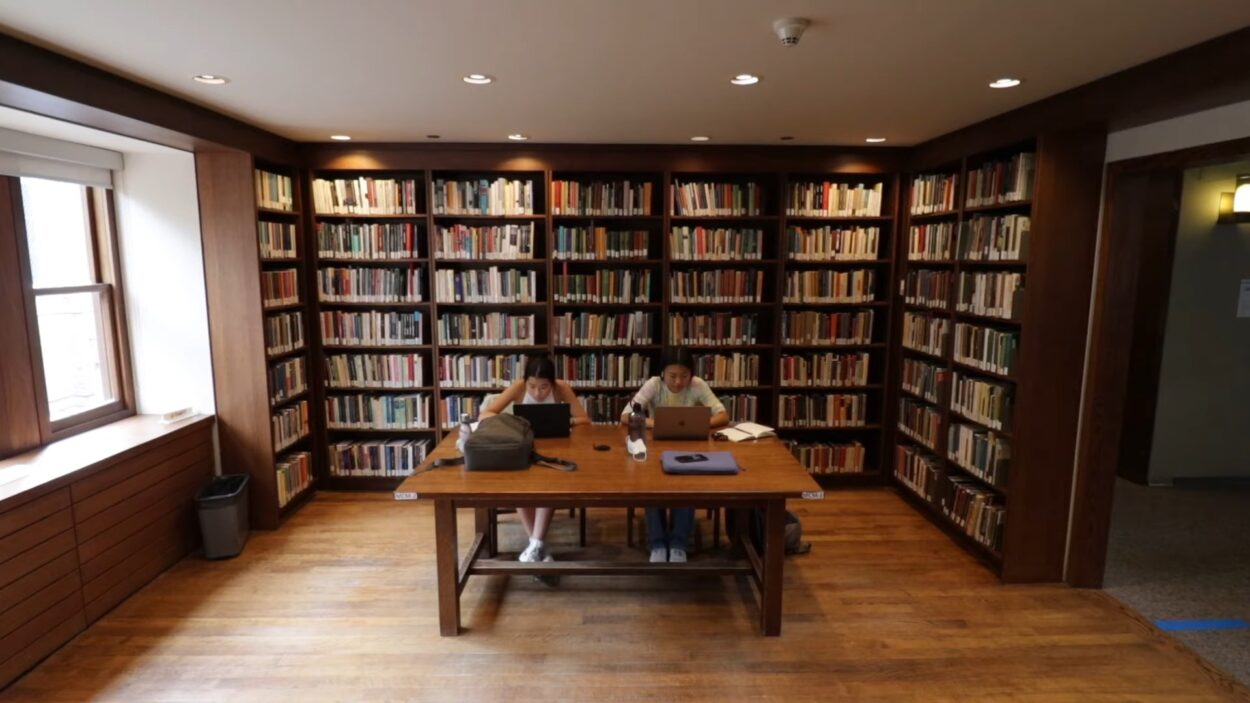 However, a noteworthy point is Alberta's edge in terms of affordability. The province's average tuition fees are generally more pocket-friendly than Ontario's.
Regardless of the province, both domestic and international students have access to a myriad of financial aid options and scholarships, making quality education in Canada both accessible and achievable.
Average Tuition Fee 2022 – 2023
Ontario
Alberta
Canadian Undergraduate
$7,920
$7,221
Canadian Graduate
$9,385
$7,143
International Undergraduate
$45,242
$29,610
International Graduate
$27,149
$16,833
My Verdict
It's a draw between Ontario and Alberta when it comes to education. Both provinces shine with their top-tier universities, generous financial support, and scholarship opportunities.
However, if budget-friendly tuition is a priority, Alberta takes the lead. On the flip side, Ontario, with its diverse array of esteemed institutions and the allure of its prime locations, remains a favorite among many students.
Weather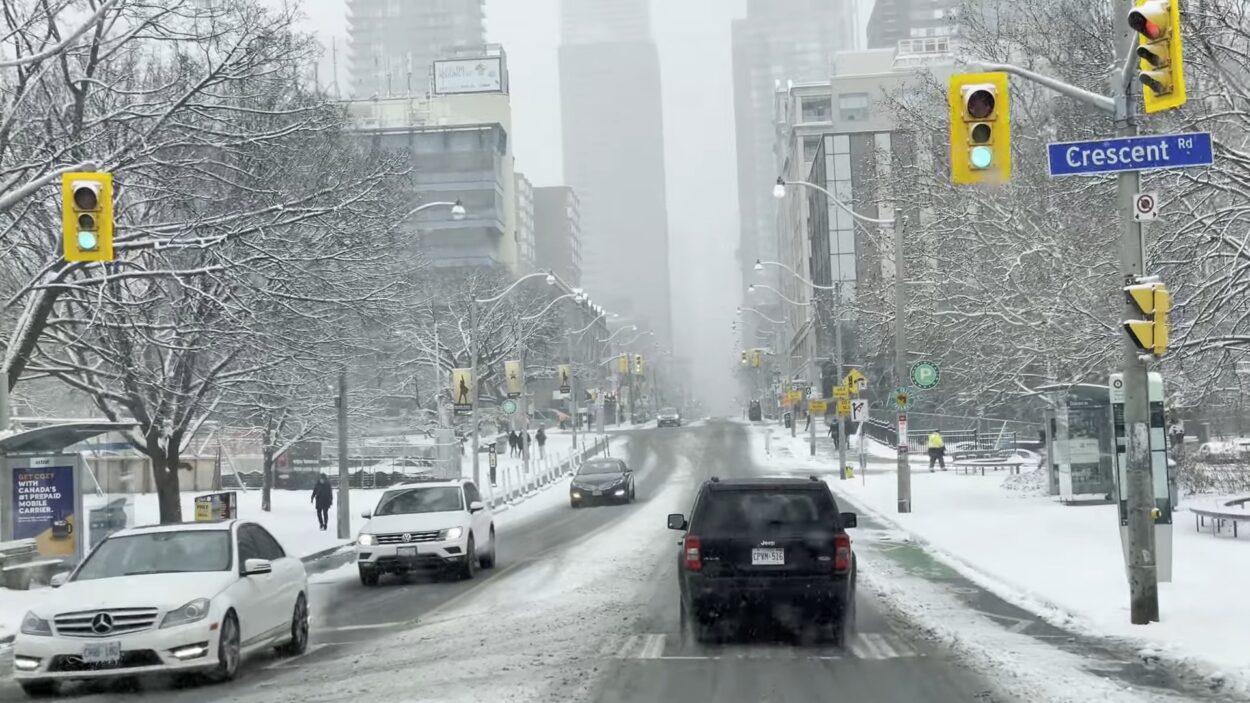 Having journeyed through the vast expanse of Canada, one thing remains undeniable: it's a nation that wears its cold badge with pride. Both Ontario and Alberta, despite their unique charms, are no strangers to the chill.
Alberta often feels the cold more acutely. While its summers can be pleasantly warm, hovering between 20°C to 25°C (68°F to 77°F), there are days when the mercury soars into the high 30s.
Contrastingly, the winter months, especially January and February, can be brutally cold, with temperatures plunging to a bone-chilling -30° to -40°C (-22 to -40°F). Ontario, on the other hand, enjoys summers that consistently rise above 20°C (68°F) and often venture into the 30s.
The warmth can sometimes be accompanied by humidity, but it's generally a comfortable heat. However, it's essential to remember that Canada's vastness means regional variations are inevitable.
For instance, while Alberta might receive a thicker blanket of snow, Toronto isn't immune to the biting wind chills. The evolving climate has added another layer of unpredictability.
Both Alberta and Ontario have witnessed extreme weather shifts, with cities sometimes shattering their own climate records within a month. For those accustomed to milder climates and contemplating a move to either Ontario or Alberta, a word of advice: invest in warm clothing and be prepared for those heating bills.
Canadian winters, while beautiful, can be unforgiving. And with the impact of climate change, summers are becoming increasingly intense.
The rising heat and humidity levels each year serve as a stark reminder of our changing environment, posing challenges not just for the comfort-seeking individuals but also for the vulnerable, including the homeless.
My Verdict
Ontario and Alberta's climate is typically cold since Canada is a cold country. However, due to climate change, both provinces continue to experience extreme weather changes, whether during the summer or winter.
Quality of Life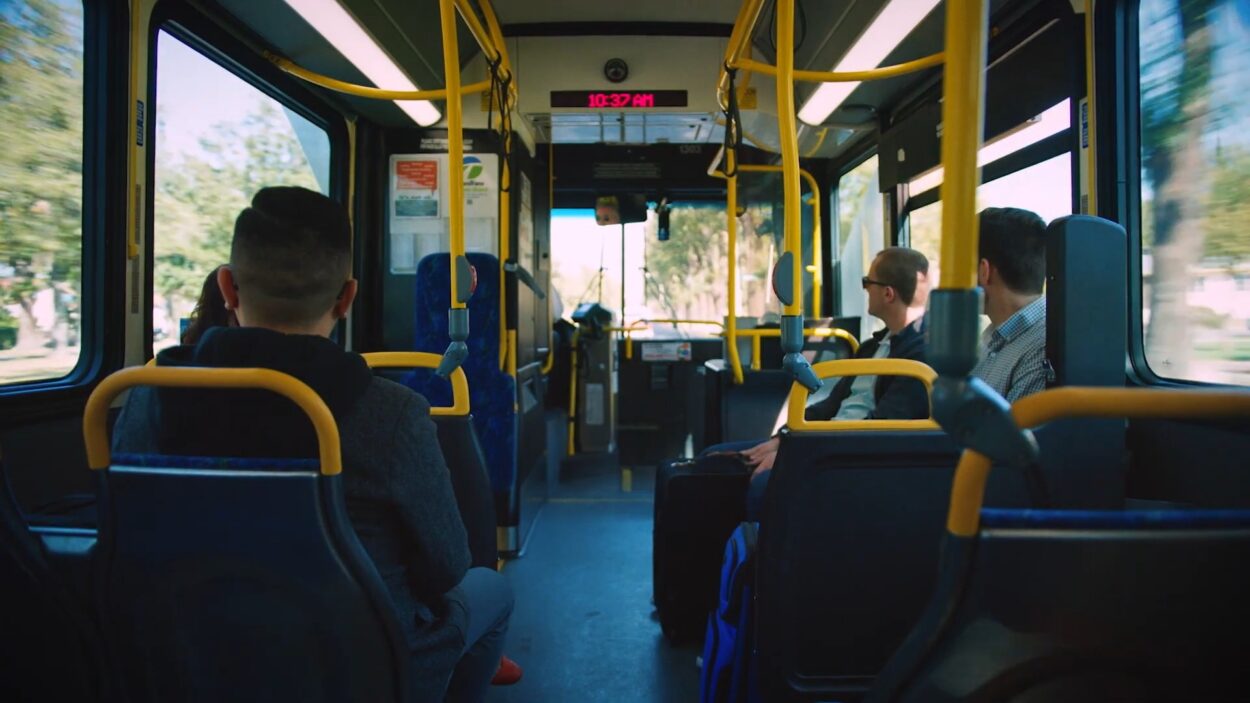 Canada, with its vast landscapes and diverse cultures, has always radiated a sense of joy. The World Happiness Report 2023 echoes this sentiment, placing Canada at a commendable 15th position.
Even amidst the challenges of 2020 and 2021, the Canadian spirit remained buoyant, with its residents finding solace and happiness in life's simple pleasures. Delving into the numbers from Statistics Canada, it's intriguing to note the variations in life satisfaction across provinces.
Newfoundland and Labrador led the pack with an impressive score of 61.7%. Alberta and Ontario follow, scoring 52.2% and 48.4% respectively. While the difference might appear marginal, it's indicative of the distinct experiences and perspectives of their residents.
To provide a clearer understanding, here's a breakdown of life satisfaction levels in Alberta and Ontario, focusing on scores ranging from 9 to 10:
| Life Satisfaction Q1 2022 | Alberta | Ontario |
| --- | --- | --- |
| Men | 52.7 | 49.6 |
| Women | 51.6 | 47.2 |
| Total, all persons | 52.2 | 48.4 |
| Data sourced from Statistics Canada | | |
Relocating to a new province in Canada is akin to embarking on a unique journey. The quality of life one experiences is deeply personal, shaped by daily routines, health, financial stability, and a sense of purpose.
From my observations, Alberta seems to have a slight edge in the happiness quotient. The province's breathtaking landscapes, encompassing majestic mountains, serene rivers, and awe-inspiring glaciers, undoubtedly contribute to the elevated life satisfaction of its residents.
My Verdict:
Alberta has a better quality of life. People ranked high in the life satisfaction survey compared to the citizens of Ontario.
Moreover, it has high wages, low taxes, employment opportunities, and natural resources, which adds to the glory level of happiness.
FAQ
How do healthcare services compare between Alberta and Ontario?
Both Alberta and Ontario offer universal healthcare to their residents. However, the specifics of coverage might vary slightly between the provinces.
Both provinces have world-class hospitals and medical facilities, but wait times for certain procedures can differ.
Which province is more multicultural, Alberta or Ontario?
While both provinces are diverse, Ontario, especially cities like Toronto, is often considered one of the most multicultural cities in the world, with a vast array of cultures, languages, and cuisines.
How do public transportation systems in Alberta and Ontario compare?
Ontario, particularly in the Greater Toronto Area, has an extensive public transportation system, including buses, trams, and subways. Alberta's major cities like Calgary and Edmonton also have reliable public transit, but they might not be as extensive as Ontario's.
Which province is more tourist-friendly?
Both provinces have their unique attractions. Alberta is known for its natural beauty, including Banff and Jasper National Parks. Ontario boasts attractions like Niagara Falls, the CN Tower, and numerous cultural festivals.
How do the arts and culture scenes compare between the two provinces?
Both provinces have a vibrant arts and culture scene. Ontario, with Toronto as a hub, has numerous theaters, galleries, and museums.
Alberta, especially Calgary and Edmonton, also has a thriving arts scene with festivals, theaters, and galleries.
Final Words
Alberta and Ontario, two of Canada's crown jewels, each offer unique experiences, opportunities, and challenges. Whether you're drawn to Alberta's majestic landscapes and economic allure or Ontario's bustling urban centers and cultural vibrancy, the choice ultimately hinges on personal preferences and priorities.
As someone who has traversed both terrains, I can attest to the unparalleled beauty and potential they both hold. Here's to the vast, diverse, and ever-inspiring land of Canada!