Ontario, Canada's second-largest province, is a blend of urban sophistication and untouched natural beauty. With its bustling cities, serene countryside, and everything in between, it's no surprise that many consider it an ideal place to call home.
Having traveled extensively, I've had the wonderful opportunity to explore numerous destinations worldwide. However, among all provinces, Ontario resonates deeply with me, surpassing even Alberta.
Allow me to present a countdown of Ontario's top 11 places to reside, each holding a unique charm.
11. Toronto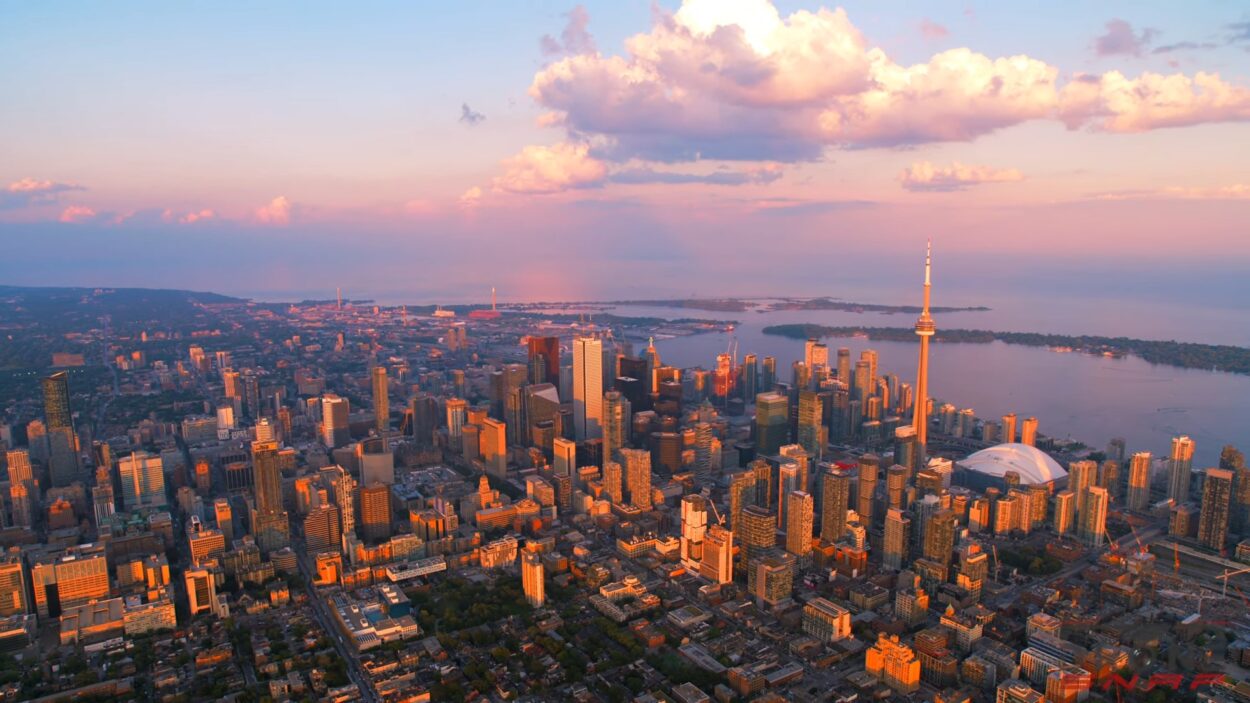 Toronto, Canada's largest city, is a melting pot of cultures, offering a unique blend of experiences. From its iconic skyline dominated by the CN Tower to its vibrant neighborhoods, Toronto is a city of endless possibilities.
Cultural Diversity: With over 200 ethnic groups represented, Toronto is a celebration of global cultures. Festivals, cuisines, and art from all over the world can be found here.
Economic Opportunities: As a major global city, Toronto is a hub for finance, tech, media, and more, offering a plethora of job opportunities.
Education and Entertainment
Toronto is home to world-renowned institutions like the University of Toronto and Ryerson University. For those seeking entertainment, the city offers theaters, museums, and sports events, ensuring there's never a dull moment.
Museums and Theaters: The Royal Ontario Museum and the Art Gallery of Ontario are just a couple of the city's cultural landmarks.
Sports: Whether you're a fan of the Raptors, Maple Leafs, or Blue Jays, Toronto's sports scene is electrifying.
10. St. Catharines
Nestled in the Niagara region, St. Catharines is a serene escape from the hustle and bustle. Known as the "Garden City", it boasts lush parks, trails, and a picturesque waterfront.
Outdoor Activities: From hiking in the Niagara Escarpment to relaxing by Lake Ontario, nature enthusiasts will be spoilt for choice.
Wine and Dine: The nearby Niagara Wine Region is a haven for wine connoisseurs, and the city's culinary scene is equally impressive.
Proximity and Affordability
St. Catharines offers the best of both worlds – proximity to major attractions like Niagara Falls and affordability that's hard to find in larger cities.
Travel Convenience: With Toronto and the US border just a short drive away, St. Catharines is strategically located.
Cost of Living: Compared to its neighbors, the city offers a more affordable lifestyle without compromising on amenities.
9. Hamilton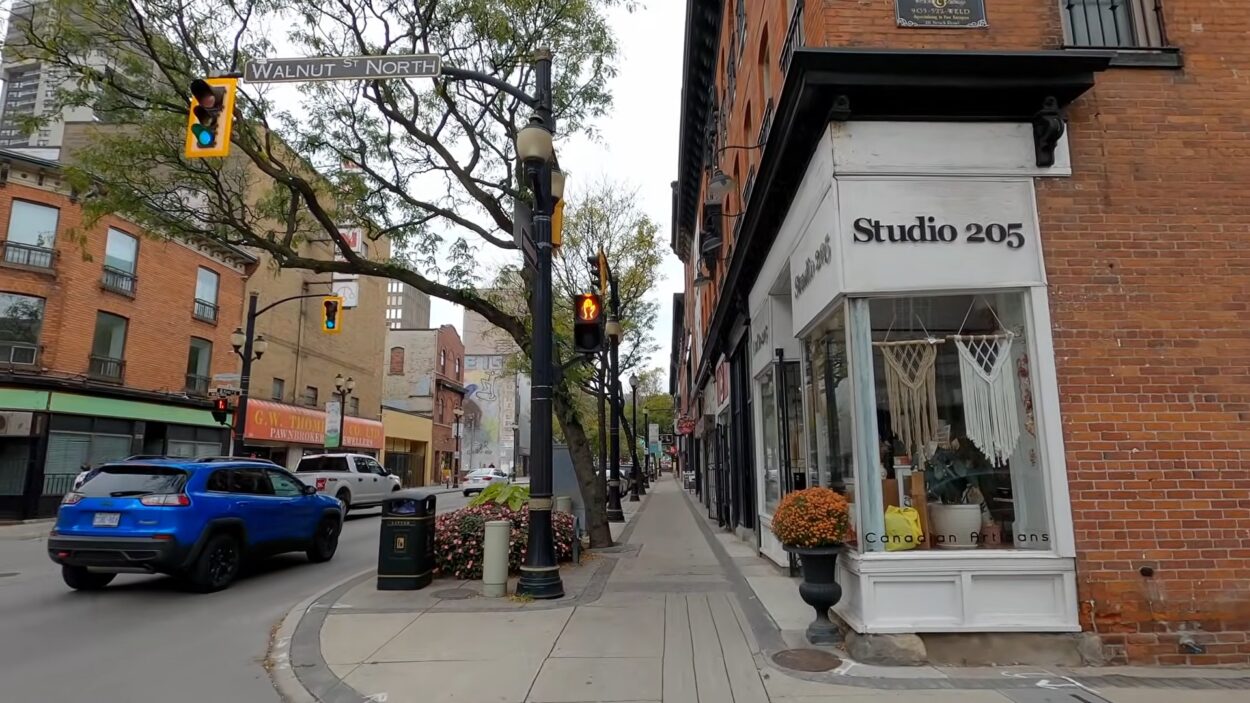 Beyond its industrial façade, Hamilton is a city of natural wonders. With over 150 waterfalls, it's a paradise for nature lovers and adventure seekers.
Natural Beauty: The Niagara Escarpment offers breathtaking views and hiking trails, while the waterfront trail is perfect for leisurely walks.
Cultural Revival: Downtown Hamilton has seen a renaissance with a burgeoning arts scene and craft breweries.
Education and Connectivity
Hamilton is not just about scenic beauty; it's a city of opportunities. With institutions like McMaster University and its proximity to major cities, it's an emerging hotspot.
Academic Excellence: McMaster University is a leading research institution, attracting students globally.
Easy Commutes: With frequent GO Train/Bus services, Toronto is just an hour away, making daily commutes a breeze.
8. Burlington
Burlington, strategically positioned between Toronto and Niagara Falls, offers a tranquil lakeside living experience. With the Niagara Escarpment on one side and Lake Ontario on the other, it's a city that beautifully marries nature with urban conveniences.
Downtown Vibes: Burlington's downtown is a hub of activity with a plethora of restaurants, shops, and entertainment venues.
Natural Attractions: The Royal Botanical Gardens, Canada's largest, offers a serene escape right in the heart of the city.
Arts and Culture
Burlington is not just about scenic views; it's a cultural hub with a rich tapestry of arts and entertainment.
Galleries and Theatres: The city boasts a range of art galleries and theatres, ensuring a steady dose of cultural enrichment.
Festivals: From music festivals to art fairs, Burlington's calendar is packed with events that celebrate its vibrant community.
7. Barrie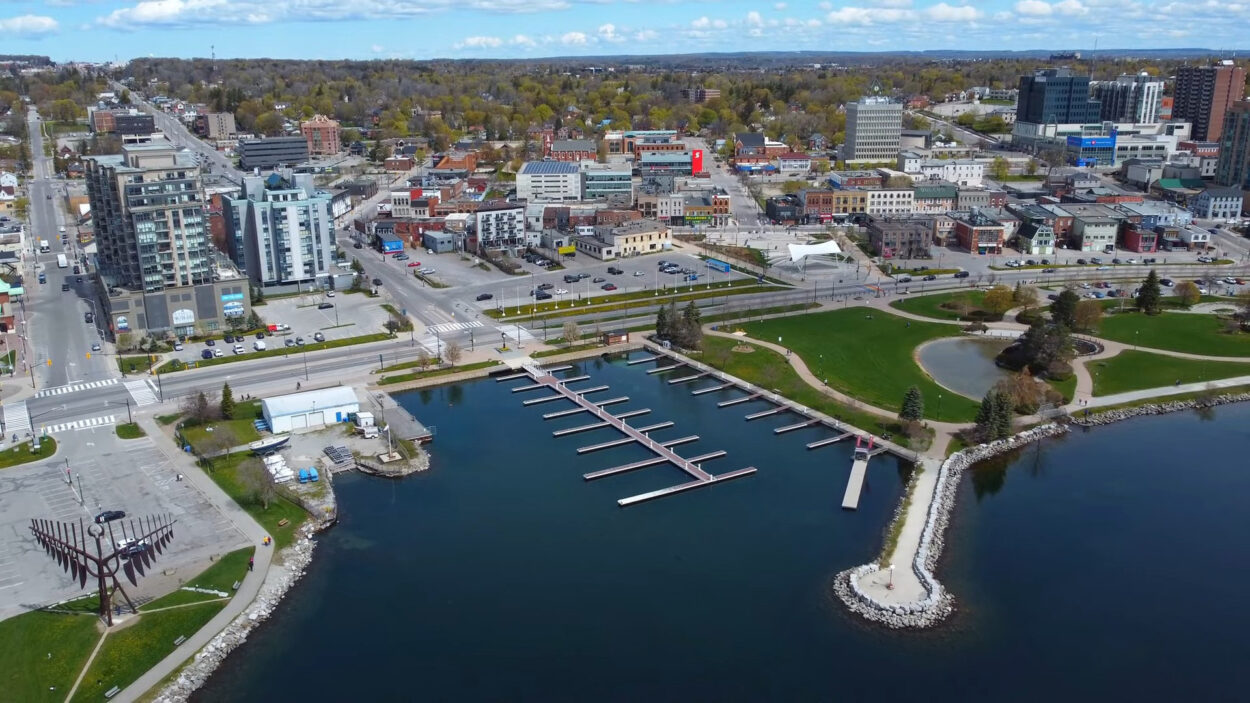 Barrie, perched on the shores of Lake Simcoe, is more than just a picturesque city. It's a gateway to some of Ontario's most cherished natural treasures, from the Muskoka region to the Blue Mountain.
Waterfront Wonders: Barrie's waterfront is a hive of activity, offering everything from serene boat rides to adrenaline-pumping water sports.
Winter Wonderland: Come winter, the city transforms into a snowy paradise, with activities like skiing and snowboarding taking center stage.
Urban Comforts
While nature is Barrie's biggest draw, the city doesn't skimp on urban comforts.
Dining and Shopping: The downtown area is a foodie's delight, with a range of restaurants offering global cuisines. The boutique shops add to the city's charm.
Connectivity: With efficient GO bus services to Toronto, Barrie seamlessly blends the tranquility of a small town with the conveniences of a metropolis.
6. Thunder Bay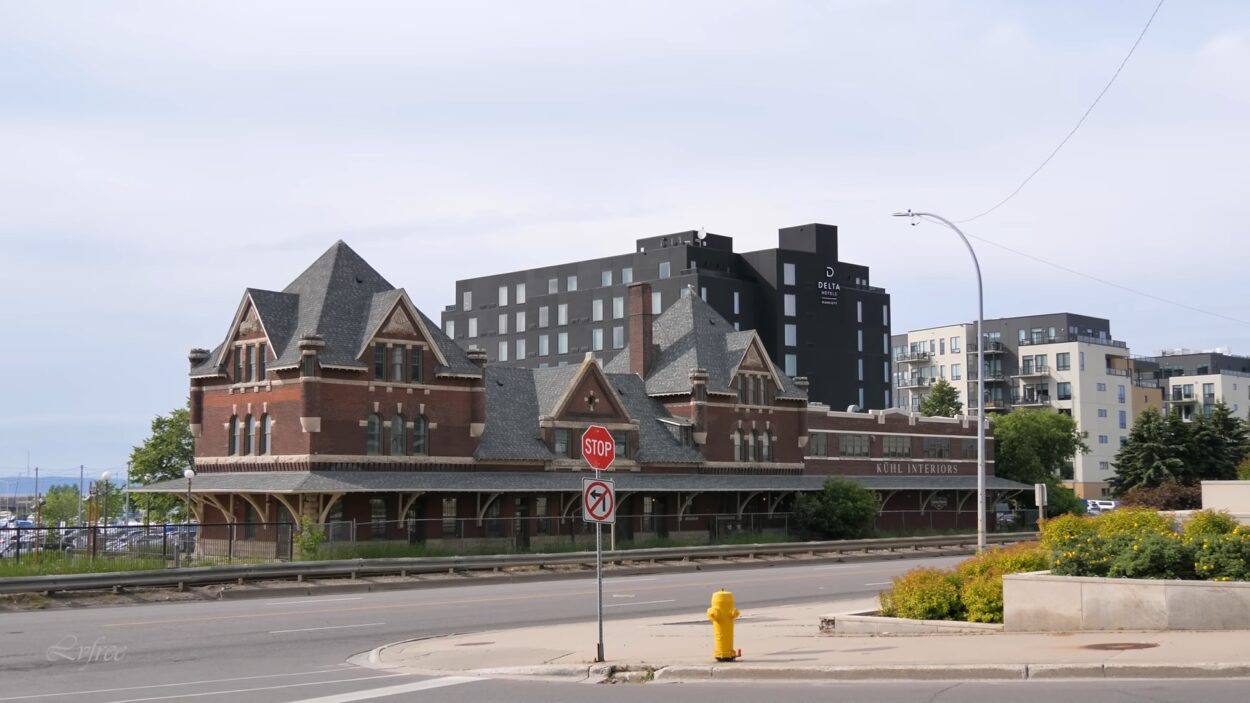 Thunder Bay, the largest city in Northwestern Ontario, is a treasure trove of natural beauty. Overlooking the vast expanse of Lake Superior, it's a city that beckons with its pristine landscapes and outdoor activities.
Outdoor Paradise: Whether it's hiking, biking, sailing, or fishing, Thunder Bay offers a plethora of activities for every season.
Cultural Attractions: The Fort William Historical Park is a step back in time, offering insights into the region's rich history.
Affordable Living
Thunder Bay is not just about scenic beauty; it's a city that promises a high quality of life without burning a hole in your pocket.
Cost of Living: Compared to other cities in Ontario, Thunder Bay offers affordable housing and a lower overall cost of living.
Community Feel: The city, with its friendly locals and community events, offers a warm and welcoming environment, making it an ideal place to call home.
5. Oakville
Oakville, situated on the shores of Lake Ontario, is often considered one of the most coveted suburbs of Toronto. With its tree-lined streets, upscale boutiques, and rich cultural scene, Oakville offers a perfect blend of urban sophistication and suburban comfort.
Lakeside Living: Oakville's waterfront is dotted with parks and trails, offering residents a serene environment to relax and enjoy nature's beauty.
Cultural Hub: The Oakville Centre for the Performing Arts and numerous galleries ensure that art enthusiasts are always entertained.
Cost of Living in Oakville
Living in Oakville comes with its own set of expenses. Here's a breakdown of some of the costs associated with living in this beautiful town:
Dining Out: An inexpensive meal at a restaurant costs around 20.00 C$, while a three-course meal for two at a mid-range restaurant is priced at approximately 85.00 C$.
Housing: Rent for a one-bedroom apartment in the city center averages 2,066.67 C$ per month, while outside the center, it's around 2,000.00 C$.
Transportation: A one-way local transport ticket is priced at 4.00 C$, and a regular monthly pass costs about 136.50 C$.
Utilities: Basic utilities for a 915 sq ft apartment come to around 242.50 C$ per month.
4. Kingston
Kingston, known as the "Limestone City" due to its historic limestone buildings, is a city steeped in history. Located at the confluence of Lake Ontario and the St. Lawrence River, it offers a mix of historical charm and modern amenities.
Historical Significance: From the iconic Fort Henry to the Kingston Penitentiary, the city is a living testament to Canada's rich history.
Vibrant Downtown: With its bustling market square, waterfront restaurants, and lively festivals, Kingston's downtown is always abuzz with activity.
Education and Opportunities
Kingston is home to the prestigious Queen's University, making it a hub for academic excellence and research.
Queen's University: Established in 1841, it's one of Canada's oldest and most respected institutions.
Job Market: With a strong public sector presence and a growing tech industry, Kingston offers diverse job opportunities for its residents.
3. Guelph
Guelph, often referred to as "The Royal City", is known for its high standard of living, vibrant arts scene, and environmental initiatives.
Green Initiatives: Guelph takes pride in its sustainability efforts, boasting one of the highest waste diversion rates in Canada.
Cultural Scene: From music festivals to art exhibitions, Guelph offers a rich tapestry of cultural experiences.
Economic Growth and Innovation
Guelph's economy is diverse, with strong sectors in manufacturing, innovation, and agri-food.
Innovation Guelph: This initiative supports entrepreneurs and businesses, fostering innovation and driving economic growth.
Agri-food Excellence: With the University of Guelph's renowned agricultural programs, the city is a leader in agri-food research and innovation.
2. Waterloo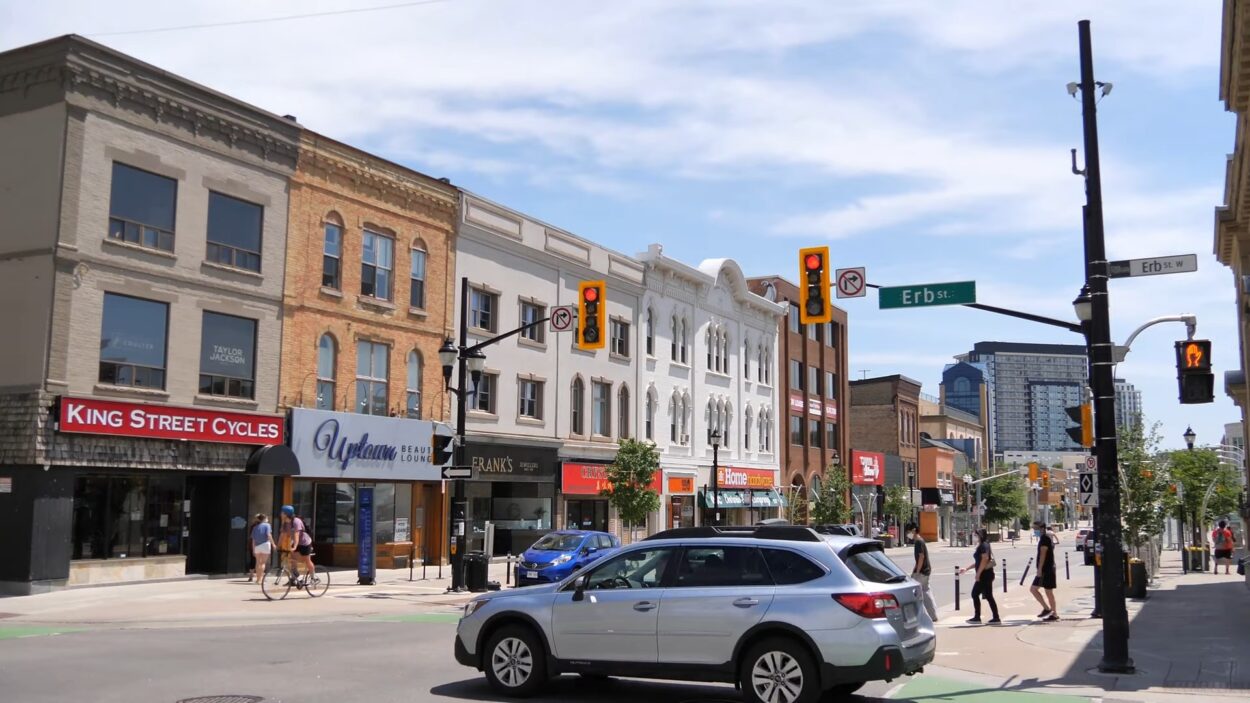 Waterloo, often dubbed the "Silicon Valley of Canada," is renowned for its technological advancements and world-class educational institutions. The city is home to the University of Waterloo and Wilfrid Laurier University, making it a hub for innovation and academic excellence.
Tech Ecosystem: With a plethora of tech startups and established companies, Waterloo is at the forefront of technological innovation in Canada.
Cultural Diversity: The city's diverse population brings a mix of cultures, cuisines, and festivals, making it a vibrant place to live.
Cost of Living in Waterloo
Waterloo offers a balanced lifestyle with its mix of urban amenities and green spaces. Here's a snapshot of the cost of living in the city:
Dining Out: An inexpensive meal costs around 20.00 C$, while a three-course meal for two at a mid-range restaurant is approximately 90.00 C$.
Housing: Rent for a one-bedroom apartment in the city center averages 1,874.71 C$ per month, and outside the center, it's about 1,712.50 C$.
Transportation: A one-way local transport ticket is priced at 3.62 C$, and a regular monthly pass costs 90.00 C$.
Utilities: Basic utilities for a 915 sq ft apartment amount to around 227.91 C$ per month.
1. Ottawa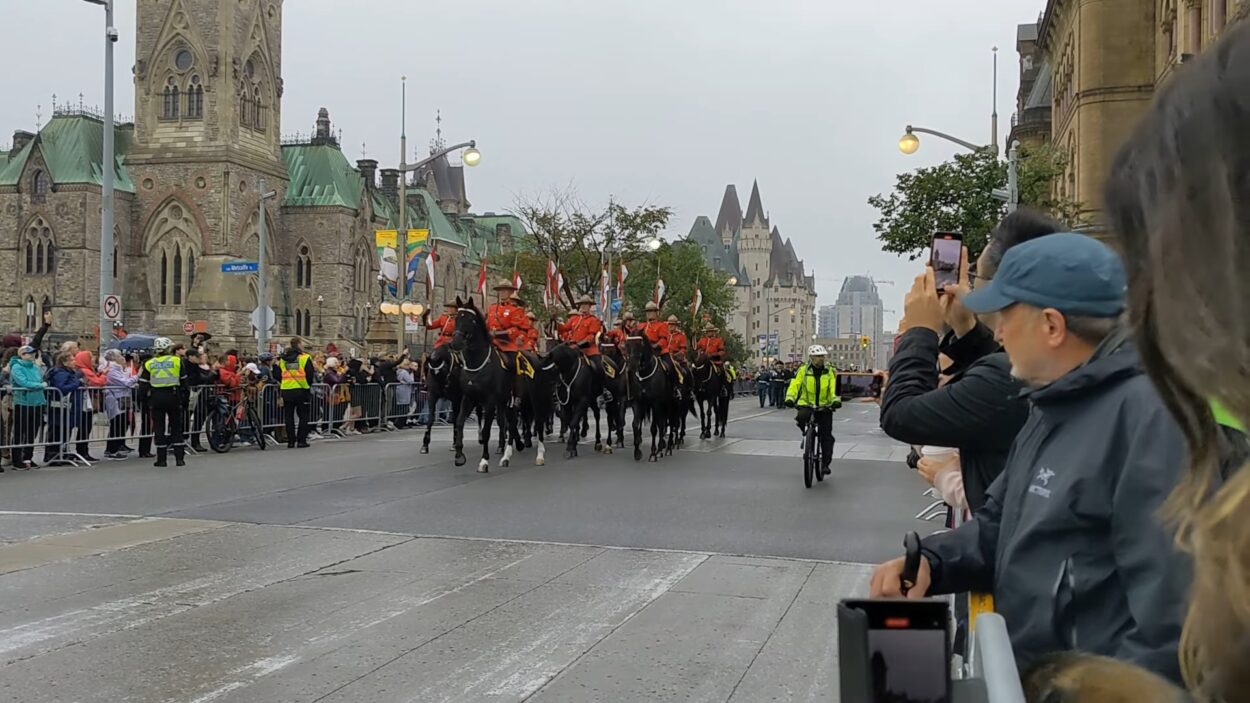 Ottawa, the capital city of Canada, is not just a political hub but also a city rich in culture, history, and natural beauty. With its iconic landmarks like Parliament Hill and the National Gallery of Canada, Ottawa is a city that promises a blend of urban sophistication and scenic beauty.
Cultural Landmarks: Ottawa boasts numerous museums, galleries, and theaters, making it a cultural hotspot.
Green Spaces: The city is dotted with parks and recreational areas, offering residents a chance to connect with nature amidst urban settings.
Economic Opportunities and Lifestyle
Ottawa's diverse economy, coupled with its status as the national capital, ensures a plethora of job opportunities in various sectors.
Public Sector Jobs: Being the capital city, Ottawa offers numerous opportunities in the public sector, from government jobs to diplomatic positions.
Quality of Life: Ottawa consistently ranks high in global livability indexes, thanks to its excellent public services, safety, and cultural offerings.
Exploring Ontario: A Family Adventure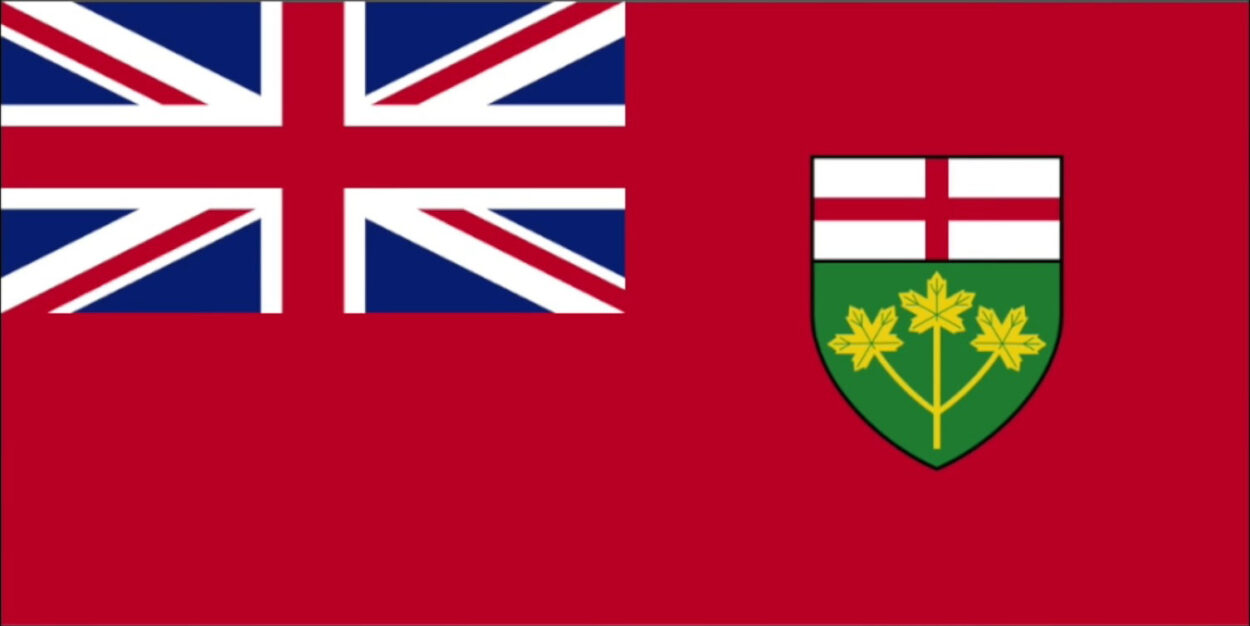 Ontario is a province that boasts a myriad of natural attractions, making it a haven for nature enthusiasts and families looking for outdoor adventures.
Niagara Falls: One of the world's most famous waterfalls, Niagara Falls is a must-visit. The sheer power and beauty of the falls are mesmerizing, and the surrounding area offers attractions like the Butterfly Conservatory and Clifton Hill.
Algonquin Provincial Park: A paradise for campers, hikers, and canoeists, this park offers a genuine wilderness experience with its vast forests, lakes, and diverse wildlife.
Family-Friendly Activities
Ontario is packed with activities that cater to families, ensuring that both kids and adults have an unforgettable experience.
Royal Ontario Museum (ROM): Located in Toronto, the ROM offers a mix of natural history and world culture exhibits, making it both educational and entertaining.
Ontario Science Centre: A hands-on experience, this center in Toronto provides interactive exhibits on science and technology, ensuring kids learn while having fun.
Historical Journeys
Dive into Ontario's rich history by visiting some of its iconic historical sites.
Fort William Historical Park: Located in Thunder Bay, this is a reconstructed fur trade post where you can experience life as it was in the 19th century.
Upper Canada Village: Near Morrisburg, this living museum showcases life in a rural English-Canadian setting during the 1860s.
Beaches and Waterfronts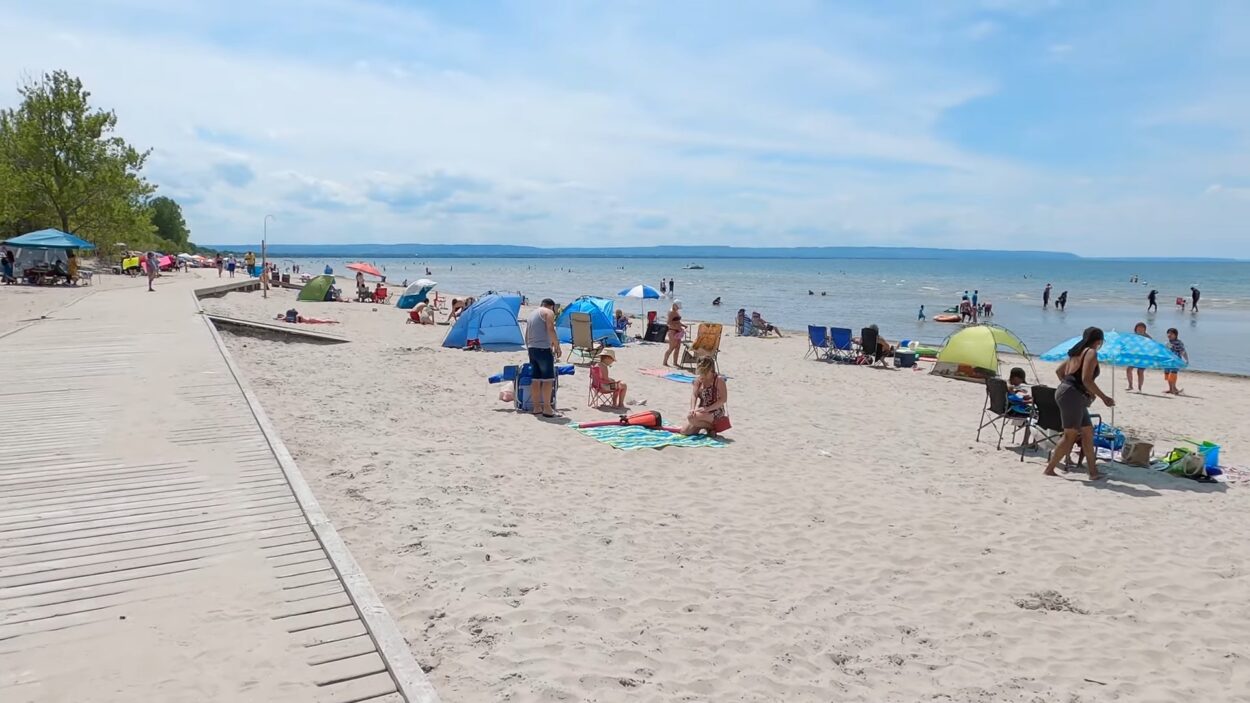 Ontario, with its numerous lakes, offers some of the best beaches and waterfront activities.
Wasaga Beach: The world's longest freshwater beach, it's a popular spot for swimming, sunbathing, and beach volleyball.
Thousand Islands: A group of over 1,800 islands in the Saint Lawrence River, it's perfect for boat tours, kayaking, and exploring hidden coves.
Festivals and Cultural Events
Ontario's diverse culture is reflected in its numerous festivals and events.
Stratford Festival: Held in Stratford, this is North America's largest classical repertory theatre festival, showcasing Shakespeare plays, musicals, and more.
Caribana: Held in Toronto, this is North America's largest Caribbean festival, celebrating Caribbean culture with parades, music, and dance.
Frequently Asked Questions (FAQ)
How does the healthcare system in Ontario compare to other provinces?
Ontario boasts a robust healthcare system, with universal coverage for all residents. The province has a mix of public and private healthcare facilities, ensuring comprehensive care.
Compared to other provinces, Ontario has a higher density of hospitals and specialists.
What is the average annual temperature in Ontario?
Ontario experiences a continental climate, with cold winters and warm summers. The average annual temperature varies based on the region, with southern parts being milder.
Typically, it ranges from -6°C in winter to 25°C in summer.
Is Ontario a good place for retirees?
Absolutely! Ontario offers a mix of urban and rural settings, catering to various preferences.
Places like Niagara-on-the-Lake are popular among retirees for their serene environment and cultural activities.
How is the public transportation system in Ontario?
Ontario has an efficient public transportation system, especially in major cities like Toronto and Ottawa. The GO Transit system connects various cities, making commuting convenient.
Are there any tax benefits for new residents in Ontario?
Ontario offers several tax credits and benefits for residents, including the Ontario Trillium Benefit and the Healthy Homes Renovation Tax Credit. New residents can check the official website for eligibility and details.
Final Words
Ontario shines brightly in the Canadian realm, adorned with an array of landscapes, bustling cities, and a cultural patchwork that adds to its splendor. Undoubtedly, it stands among the top provinces, a true gem of Canada.
Whether you're a young professional, a family, or a retiree, the province offers something for everyone. Its blend of urban sophistication, natural beauty, and warm community spirit makes it an ideal place to live, work, and play.
As we've journeyed through the top 11 places in Ontario, it's evident that each city and town has its unique charm and offerings. Here's to finding your perfect corner in this beautiful province!