As someone who is immersed in the study and response to climate change impacts, I've witnessed firsthand the escalating humanitarian crises fueled by this global challenge.
My experience in working with vulnerable communities has highlighted a critical, yet often overlooked, aspect: the disproportionate impact of climate change on countries that contribute least to greenhouse gas emissions.
From my vantage point, it's clear that a fundamental shift in our approach to climate change is necessary. World leaders and policymakers must embrace a people-first strategy, one that transcends mere rhetoric and translates into tangible actions.
This involves prioritizing funding for climate resilience and adaptation, with a keen focus on anticipatory actions. Such measures are crucial in enhancing our understanding of climate change impacts at the community level, enabling us to respond more effectively and empathetically.
2. Syria: Amidst War, Battling Climate's Fury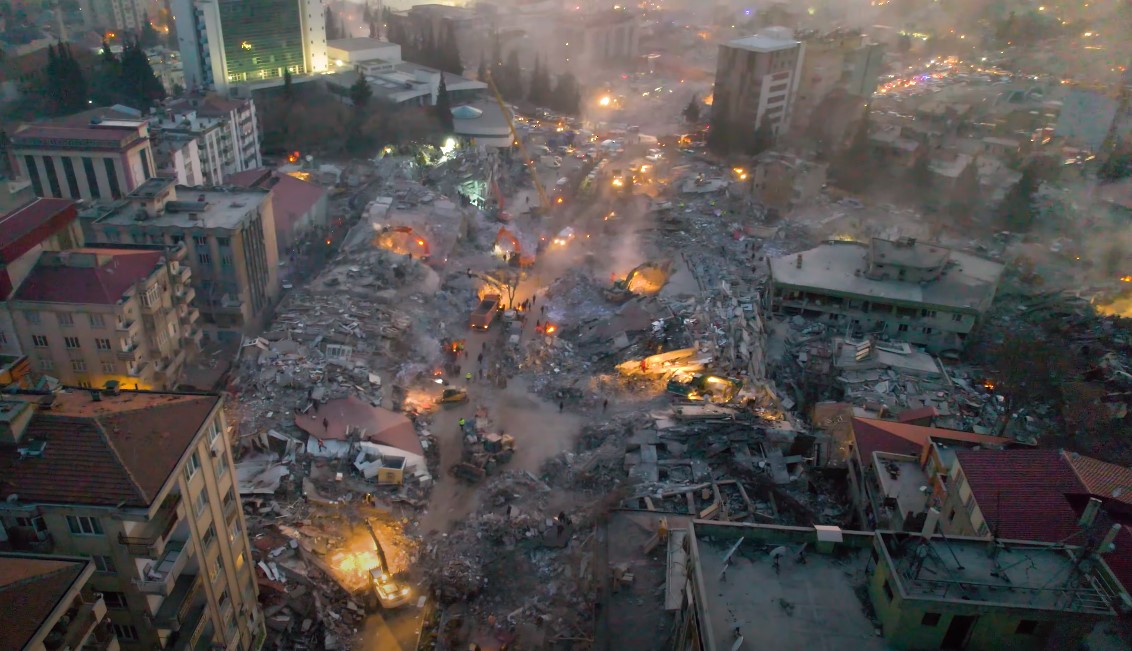 Syria, the impact of its prolonged conflict on climate resilience is starkly evident. The war has not only caused immense human suffering but has also eroded the nation's ability to cope with environmental challenges.
The ABC News report that over 90% of Syrians now live below the poverty line is a statistic that becomes heartbreakingly real when you see the day-to-day struggles of the people there. This dire economic situation severely limits their resources for climate adaptation, making them increasingly vulnerable to environmental changes.
As environmental advocate Wangari Maathai once said:
"It's the little things citizens do. That's what will make the difference. My little thing is planting trees."
In Syria, the 'little things' like planting trees or building resilience against climate change are overshadowed by the overwhelming needs for basic survival.
Effects of Droughts and Natural Disasters
In February 2023, the devastating aftermath of the earthquake affected hundreds of thousands, as reported by the Disaster Philantrophy.
This natural disaster, on top of the severe droughts the country faces, compounds Syria's struggles.
The resilience of the Syrian people, despite these overwhelming challenges, is both inspiring and a call to action. It reminds me of the words of Kofi Annan:
"We may have different religions, different languages, different colored skin, but we all belong to one human race."
The crisis in Syria is a stark reminder of our shared humanity and the urgent need for global cooperation in addressing the intertwined challenges of conflict and climate change.
1. Somalia: Weathering the Storms of Climate and Conflict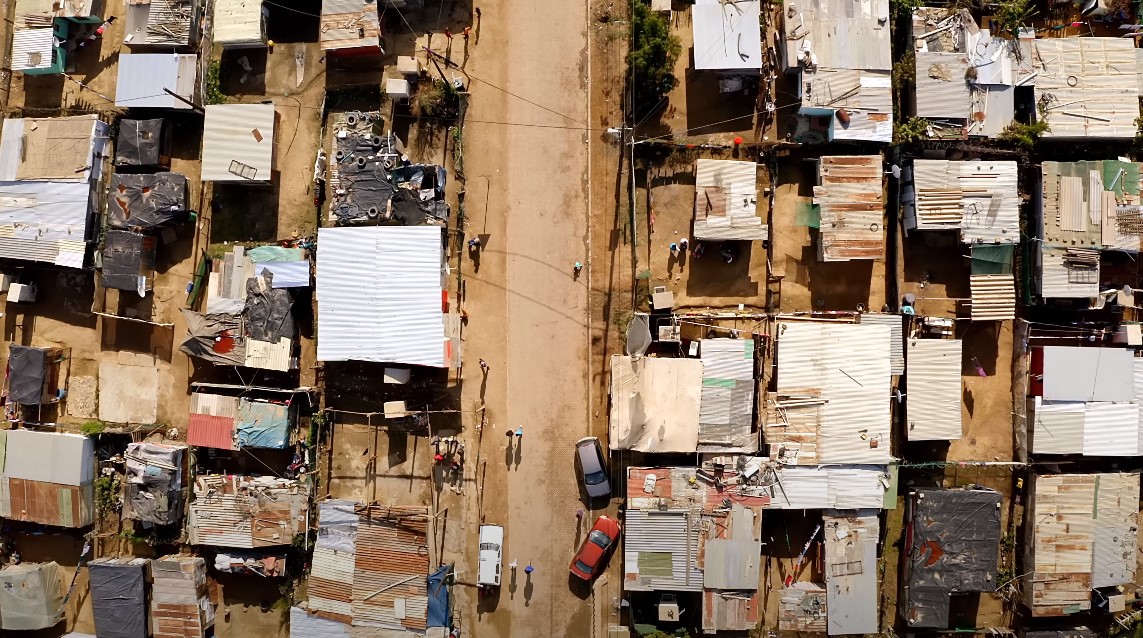 In Somalia, the harsh impact of persistent droughts was unmistakably clear. The landscape, parched and barren, told a story of prolonged suffering and resilience.
The United Nations reports that over 2.6 million people are internally displaced, many due to these environmental factors. Seeing families uprooted, their livelihoods destroyed by the unyielding drought, was a profound reminder of the human cost of climate change.
It brought to mind the words of environmentalist David Attenborough, who said:
"The truth is: the natural world is changing. And we are totally dependent on that world. It provides our food, water and air. It is the most precious thing we have and we need to defend it."
In Somalia, defending the natural world is not just about conservation; it's about survival.
Devastation of Flash Floods in Somalia
Contrasting the droughts, my experience with the flash floods in Somalia was equally jarring. In 2023 alone, these floods affected over 460,000 people.
Witnessing the aftermath of these floods, the displaced families, and the destroyed homes, was a stark illustration of the extreme weather patterns that climate change is intensifying. It's a vivid example of the urgent need for climate action.
As Christiana Figueres, an architect of the Paris Climate Agreement, aptly put it:
"Climate change is the most pressing issue of our time, and we are at a defining moment."
Somalia's plight is a call to the world to recognize and act on this defining moment, to mitigate the impacts of climate change and to support those who are most vulnerable to its effects.
FAQ
What factors contribute to a country's vulnerability to climate change?
A country's vulnerability to climate change is influenced by its geographical location, economic status, political stability, and capacity for climate adaptation and mitigation. Countries with limited resources and ongoing conflicts are particularly susceptible.
How does climate change exacerbate existing conflicts?
Climate change can intensify existing conflicts by exacerbating resource scarcity, such as water and arable land, leading to competition and tension among communities and nations.
Can developed countries assist vulnerable nations in combating climate change?
Yes, developed countries can provide financial, technological, and knowledge-based support to help vulnerable nations build resilience against climate change and adapt to its impacts.
What role do international organizations play in addressing climate change in vulnerable countries?
International organizations play a crucial role in coordinating global efforts, providing humanitarian aid, conducting research, and advocating for policies that support climate resilience in vulnerable countries.
How does climate change affect food security?
Climate change impacts agricultural productivity through extreme weather events, changing rainfall patterns, and increasing temperatures, leading to food shortages and heightened food insecurity.
What is the significance of global CO2 emissions in relation to vulnerable countries?
Vulnerable countries often contribute the least to global CO2 emissions but bear the brunt of climate change impacts, highlighting the need for global responsibility and equitable climate action.
Can individual actions make a difference in combating climate change?
Individual actions, such as reducing carbon footprints, supporting sustainable practices, and advocating for climate policies, collectively contribute to global efforts against climate change.
Final Words
In conclusion, the experiences and observations shared in this text underscore the urgent need for a global response to climate change, particularly in supporting the most vulnerable countries.
These nations, despite contributing minimally to global CO2 emissions, face the harshest impacts of climate change, including extreme weather events, food insecurity, and heightened conflict risks.
The stories from countries like Somalia, Syria, and Yemen vividly illustrate the human cost of climate inaction.
It's clear that developed nations and international organizations must play a pivotal role in providing support to these vulnerable regions.
This support should not only be financial but also involve sharing technology and expertise to build resilience and adapt to the changing climate.
Moreover, addressing the root causes of climate change requires a concerted global effort, where every individual's actions matter.
Discalimer
Please note that the content provided here is based on personal opinions, expertise, and experiences, as well as information gathered from various online sources. It reflects an individual perspective and should be considered as a subjective interpretation of life. This narrative aims to share personal insights and experiences to offer a unique view of the city, rather than an exhaustive or universally applicable guide.