HELENA, Mont. (AP)-Montana Republicans continued to prevent Democratic transgender lawmaker Zooey Zephyr from participating in debate for a second week. As a result, her supporters interrupted the House session on Monday, chanting "Let her speak!" before being escorted out.
Zephyr's Microphone Held Aloft Amid Protest Over School Name Change Proposal
Zephyr raised her microphone in defiance while supporters disrupted the proceedings for nearly 30 minutes. The protest concerned Republicans denying her requests to speak on a proposal that would limit children's ability to change their names and pronouns in school and require parental consent.
Conflict Follows Remarks Against Gender-Affirming Care Ban for Minors
This interruption, which occurred hours after supporters rallied on the Capitol steps, comes in response to Zephyr's remarks against lawmakers supporting a ban on gender-affirming care for minors. The first-term Democrat from Missoula hasn't spoken on the Statehouse floor since she accused Republican colleagues of having "blood on their hands" if they banned gender-affirming medical care for transgender youth.
Supporters Escorted Out, Seven Arrested for Criminal Trespass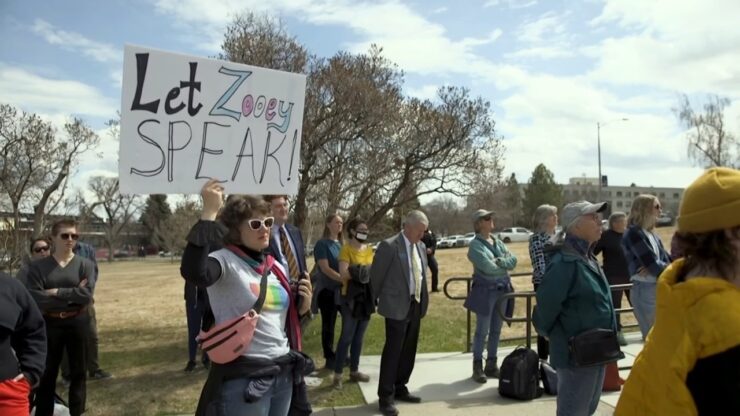 Law enforcement removed Zephyr's supporters from the gallery above the House floor, arresting seven for criminal trespass. Republican leaders described the disruption as a "riot" and an "insurrection." After the lawmakers reconvened, Zephyr did not return to the floor, instead going to the county jail with the arrested protesters to show support.
Reactions to Zephyr's Comments and the Interruption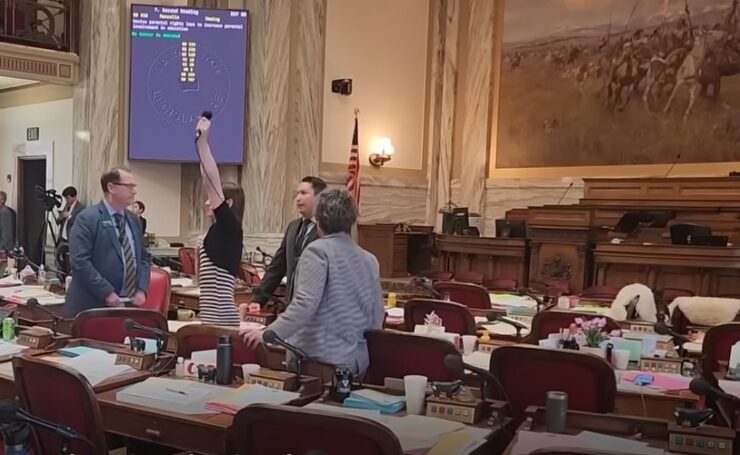 While supporters of the ban saw Zephyr's comments as unprecedented and personal, most have refrained from public comment. House leadership declined to speak to journalists but released a statement condemning violence and pledging to uphold civil debate and respect for government processes.
The conservative Montana Freedom Caucus called for disciplinary action against Zephyr, while she and her supporters argued that restricting gender-affirming care endangers transgender youth.
Zephyr Speaks at Capitol Steps Rally
Earlier in the day, Zephyr spoke at the Capitol steps rally, vowing to continue speaking against legislation considered life-threatening to the transgender community. She also connected the struggle against gender-affirming care bans to political fights involving other marginalized groups in the United States.
Censorship vs. Decorum Debate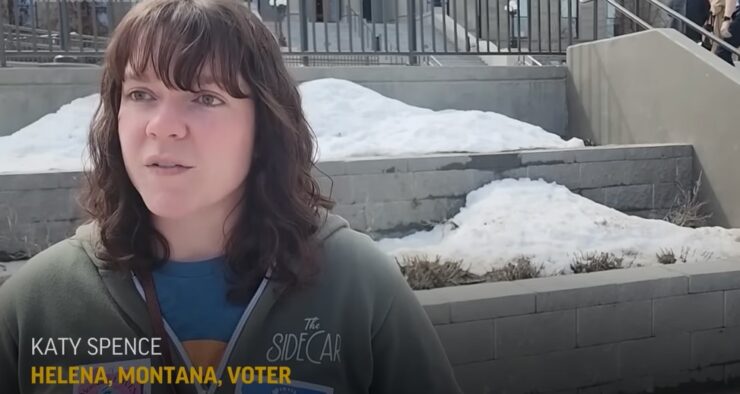 Katy Spence, a constituent from Missoula, argued that the standoff was about censoring ideas, not decorum. The conflict highlights ongoing discussions around civility, decorum, and how to address political issues that many perceive as life and death.
Republican Demands for Apology and Upholding Decorum
In response to Zephyr's charge last week, some Republican lawmakers deliberately misgendered her and demanded she apologize. They stated they would not allow any lawmaker to speak whom they don't trust to uphold decorum, regardless of party or gender.
Montana Joins List of States with New Restrictions on Transgender Children
After Zephyr became the first openly transgender woman elected to the Montana Legislature, the state joined others in passing new restrictions on transgender children. Proposals this year have ranged from health care access to sports team participation to the names they can use. Republican efforts to silence Zephyr have brought newfound attention to such legislative battles.
ACLU and Lambda Legal to Challenge Gender-Affirming Care Ban
Lawmakers passed the gender-affirming care ban last week, and Governor Gianforte has indicated he will sign it. The American Civil Liberties Union and Lambda Legal have pledged to challenge the ban in court before it takes effect in October.
Sources:
Montana transgender lawmaker silenced again, backers protest
https://news.yahoo.com/silenced-montana-trans-lawmaker-upholds-152026921.html