In an age when pornography is more accessible than ever before, it's crucial to navigate this digital landscape responsibly.
While the topic often remains shrouded in stigma and moral judgments, there's a growing need for open, evidence-based discussions on how to consume porn in a way that's healthy for both the viewer and society at large.
In this blog post, we will touch on the intricacies of responsible viewing, from understanding its impact on mental health to navigating ethical consumption.
The Landscape of Modern Pornography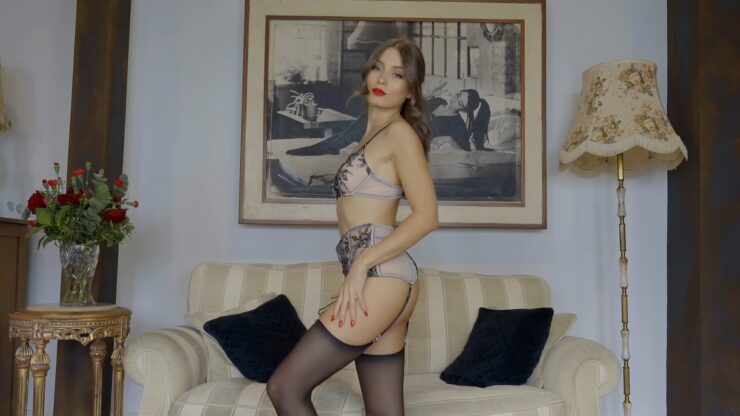 The world of pornography has undergone a seismic shift with the advent of the internet. It's no longer tucked away in seedy shops or shown in hidden cinemas; it's available 24/7 at the click of a button. Understanding this landscape is the first step in consuming it responsibly.
A Brief History
Pornography is by no means a modern phenomenon. Erotic depictions have been found in ancient civilizations, from Roman frescoes to Japanese "shunga" art.
However, the internet has democratized access to porn, making it easily available to almost anyone, including minors. While this has reduced the stigma around adult content to some extent, it has also exacerbated issues related to overconsumption and exploitation.
The Impact of Easy Access
Easy access has both pros and cons. On the positive side, it allows for sexual exploration and can serve as a form of sexual education. On the downside, it can create unrealistic expectations, lead to addiction, or contribute to problematic behavior.
Importantly, it has also led to the troubling trend of younger and younger people gaining access to adult content, often without the emotional maturity to process it.
Psychological and Emotional Aspects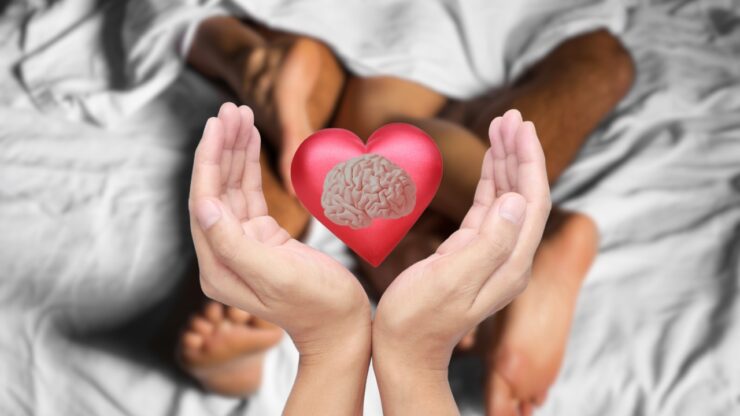 It's important to understand the psychological and emotional implications of porn consumption. These can vary depending on the individual but include everything from the potential for addiction to its impact on relationships.
The Addiction Question
The idea that porn can be addictive remains a contentious subject. While some argue that it lacks the physical withdrawal symptoms associated with substance addiction, others claim its effects on dopamine levels in the brain can indeed lead to dependency.
Either way, excessive consumption can undoubtedly have detrimental effects on various aspects of your life, including relationships and careers.
Impact on Relationships
Porn consumption can either enrich or undermine a relationship, depending on how it's integrated into the partnership. In some cases, it can serve as an exciting addition to a couple's sexual repertoire.
However, excessive or secretive consumption can lead to trust issues and emotional disconnection. Open communication is essential for determining how and when porn should be part of a relationship.
Ethical Considerations
When it comes to consuming porn, ethical considerations shouldn't be overlooked. These concern not only the viewer but also the performers and the industry at large.
Understanding Consent
Make sure that the content you're consuming involves consenting adults. Avoid platforms or genres that are known for exploitation or that involve non-consensual elements. The performers should be of legal age, and their participation should be voluntary.
The Importance of Ethical Porn
Ethical porn strives to be fair, equitable, and consensual for everyone involved — from the performers to the producers. It usually focuses on realistic portrayals of sex and relationships, often diverging from mainstream porn in its aesthetic and aims.
Support platforms that promote ethical porn by subscribing or donating, thereby encouraging a culture of consent and fair treatment.
Safe and Secure Browsing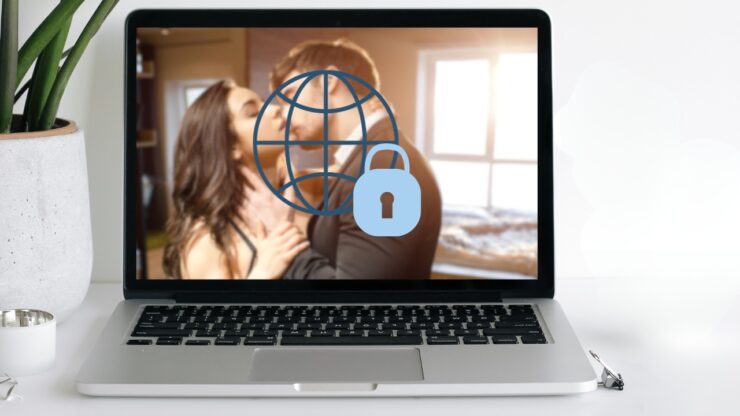 Given that the internet can be a haven for malware, scams, and data theft, it's crucial to browse safely, especially while consuming adult content, which often leads to less secure corners of the internet.
Use a Secure Connection
Always ensure that you're browsing through a secure, encrypted connection. Look for URLs that begin with 'https://,' indicating that the website encrypts data. You can read here to find out about an excellent example of a safe website. Consider using a Virtual Private Network (VPN) for an extra layer of security.
Be Wary of Suspicious Links and Pop-ups
Porn sites can be rife with pop-ups and links that lead to phishing scams or malware. Avoid clicking on anything that seems suspicious or unnecessary. Make sure you have reliable antivirus software installed on your device to offer some protection against accidental clicks.
Practical Tips for Responsible Consumption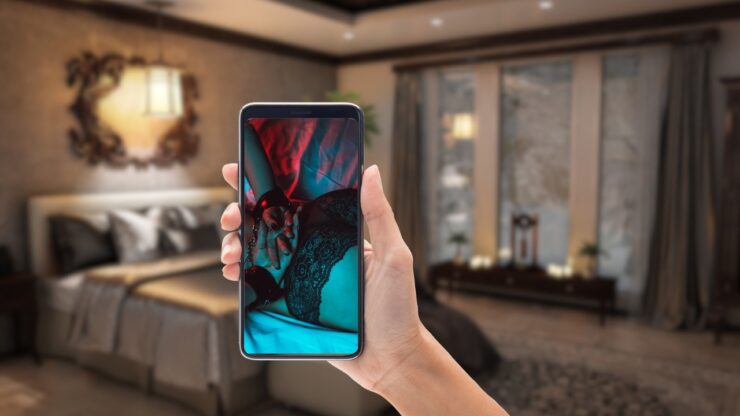 So, how do you put all this information into practice? Here are some actionable steps you can take to ensure that your porn consumption is responsible and minimizes harm.
Set Boundaries
Decide on a reasonable amount of time to engage with porn, preventing overconsumption.
Discuss openly with your partner (if you're in a relationship) about how you both feel about porn and establish any boundaries.
Vet Your Sources
Stick to reputable websites or platforms known for ethical practices.
Use incognito mode for extra privacy, although remember this doesn't offer complete anonymity.
Be Mindful
Watch your emotional state. If you find yourself feeling anxious, depressed, or experiencing relationship issues, consider scaling back or seeking advice.
Ensure you're not using porn as a substitute for genuine human connection, either within a relationship or as a single individual.
Breaking the Taboo: The Need for Open Dialogue
Let's face it, the social stigma associated with porn consumption often discourages open dialogue about its effects and ethical considerations.
The silence perpetuates myths and misinformation. It's essential to start breaking this cycle to ensure that responsible consumption becomes the norm rather than the exception.
Why Open Dialogue Matters
Having a candid discussion about porn, either within your social circles or even in academic and psychological settings, helps normalize the conversation.
By talking openly, we can collectively work towards understanding the benefits and drawbacks of porn, ultimately enabling better decision-making for individual viewers.
Breaking the Ice
Starting a conversation about porn can be difficult. However, by approaching it from an angle of mutual respect and curiosity rather than judgment or accusation, you set the stage for a more productive discussion.
Whether it's with your partner, friends, or a professional, being honest about your consumption can pave the way for more responsible behavior.
The Evolving Industry: Impact of Technology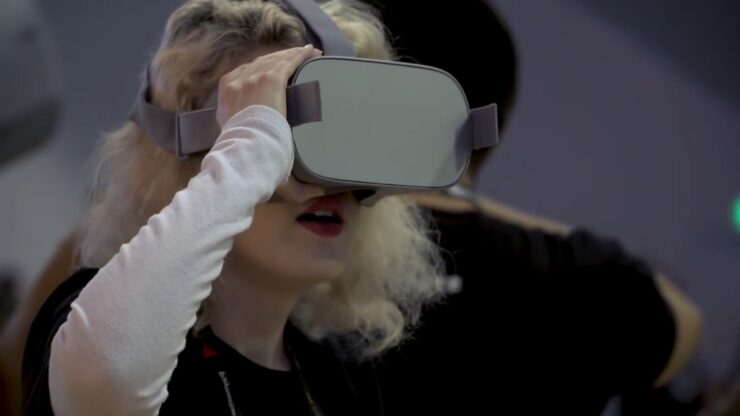 Technology has changed the way we consume media, and pornography is no exception. From Virtual Reality (VR) to interactive devices, tech innovations have added new dimensions to adult content. While this can enrich the experience, it also adds new layers of complexity to responsible consumption.
Technology's Double-Edged Sword
Virtual Reality, for example, offers an immersive experience that is incredibly engaging. However, it also has the potential to blur the lines between reality and fantasy even further.
As technology makes porn more interactive and lifelike, the risk of becoming detached from real human interaction also increases. Therefore, it's crucial to keep the tech advancements in perspective and use them wisely.
Setting Tech Boundaries
As technology evolves, setting boundaries becomes even more critical. Given the immersive nature of tech-enhanced porn, the risks of overconsumption or dependency are higher.
Always remember that while technology can enhance experiences, it should not replace genuine human connection. Use it as a supplement, not a substitute.
FAQs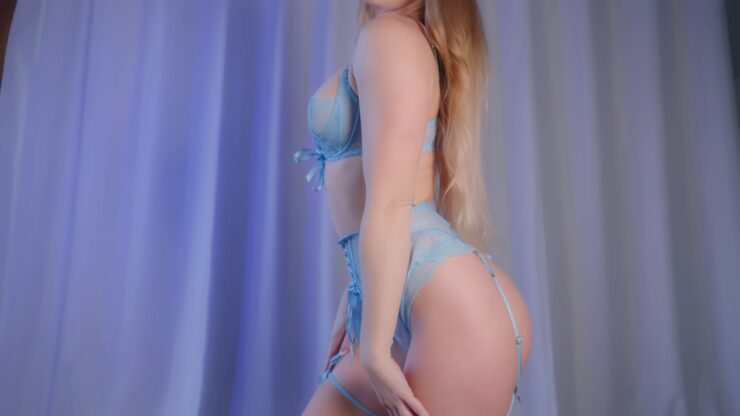 Is It Possible to Consume Porn without Any Negative Impact on One's Sexual Life?
While some studies suggest that moderate consumption of pornography can have little to no negative impact on many individuals' sexual lives, the key word here is "moderate."
Overconsumption or dependency can lead to issues like sexual dysfunction or unrealistic expectations. Each person's experience is unique, and the impact can vary greatly depending on various factors like individual psychology and the dynamics of one's relationships.
How Do I Approach the Subject of Porn Consumption with A Partner Who Is Against It?
Communication is key in any relationship. If your partner is against porn, it's crucial to have an open and respectful dialogue to understand their concerns. It might be beneficial to involve a neutral third party, like a therapist, to facilitate the discussion.
You may find that compromise is possible, or you may reevaluate your consumption based on the conversation. The main goal should be mutual understanding and respect.
Are There Educational Resources Available that Promote Responsible Porn Consumption?
Yes, there are multiple platforms, webinars, and articles aimed at educating the public about responsible porn consumption.
Websites often dedicated to sexual health will occasionally provide resources that teach about the ethical and emotional aspects of viewing adult content. Universities and health organizations are also increasingly discussing the topic in a more open and educational manner.
Can Watching "Ethical Porn" Still Be Harmful?
While ethical porn is designed to be more responsible and respectful to all parties involved, it's still possible for it to be consumed in a harmful manner.
The ethical nature of the content doesn't automatically negate the risks of overconsumption, dependency, or impact on relationships. Responsible consumption guidelines should still be followed.
How Do Parental Controls Factor Into Responsible Consumption?
Parental controls can be a useful tool in preventing underage access to adult content. If you're a parent, it's your responsibility to implement these controls to protect minors from exposure to material they're not emotionally equipped to handle.
Beyond filters and controls, it's also important to have age-appropriate discussions about sex and consent.
Can Responsible Porn Consumption Include Multiple Genres, or Should I Stick to One?
There is no universal answer to this, as it largely depends on the individual. However, exploring multiple genres is not inherently irresponsible.
The key is to ensure that the content within those genres aligns with ethical considerations, such as consent and fairness, and doesn't lead to harmful or unrealistic perceptions about sex or relationships. Variety in consumption should still fall within the boundaries of responsible viewing.
Final Words
Consuming porn in a responsible manner is crucial in our modern age, where adult content is readily accessible. By understanding its psychological, emotional, and ethical implications, you can make informed decisions that minimize harm to yourself and society. By browsing safely and taking practical steps to set boundaries and vet your sources, you'll be contributing to a healthier, more responsible culture around adult content consumption.
Remember, the key lies in moderation, awareness, and open dialogue—be it with yourself, your partner, or society at large. Responsible consumption is possible; it starts with being an informed viewer.