From his toddler years, Paul Walker was no stranger to the limelight, gracing the small screen at the tender age of two, as cited by MotorTrend. The sun-kissed shores of California beckoned during his adolescence, pulling him away from acting to ride the waves.
Yet, the siren call of Hollywood lured him back by the late '90s, where he dabbled in a series of indie films that didn't quite hit the mark. But 2001 was the game-changer. Teaming up with Vin Diesel, Walker raced into cinematic history with the adrenaline-pumping blockbuster: The Fast and The Furious.
This high-octane saga didn't just rev up the hearts of auto enthusiasts worldwide; it also turbocharged Walker's bank account. With newfound wealth, he embarked on a quest to curate an enviable fleet of automobiles, often sharing ownership with his confidant and business ally, Roger Rodas.
Before we dive into the touchy subject of Paul Wlaker and his cars, are you curious about which cars have been featured in Fast And The Furious: Tokyo Drift?
What Happened To Him?
Paul Walker, the renowned actor best known for his role in the "Fast and Furious" franchise, tragically passed away on November 30, 2013. He was involved in a fatal car accident in Santa Clarita, California. Walker was in the passenger seat of a Porsche Carrera GT, driven by his close friend and business partner, Roger Rodas. The car lost control and crashed into a tree and subsequently burst into flames.
Both Walker and Rodas were pronounced dead at the scene. The sudden and tragic loss of Paul Walker deeply affected his fans, colleagues, and the entertainment industry as a whole. His legacy continues to live on through his films and charitable endeavors.
His Collection
1. BMW M3 E36 Lightweight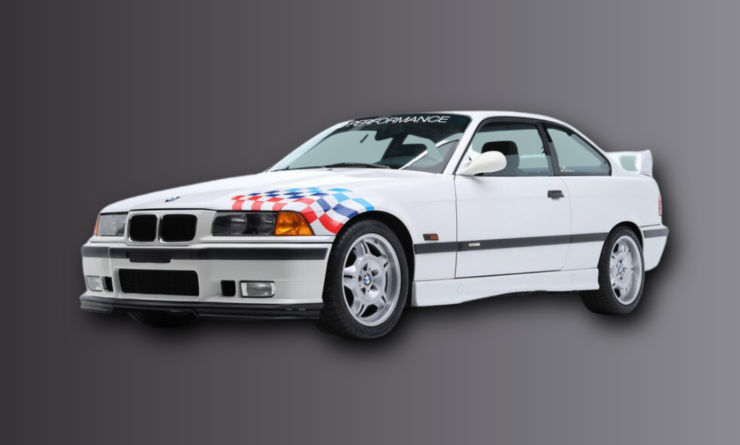 The BMW M3 E36 Lightweight wasn't just a car; it was a statement. Crafted exclusively for the U.S. market, this rarity was BMW's gift to American car aficionados. Out of the mere 126 units ever produced, Walker's ownership of seven showcased his discerning taste. This track-focused variant was designed to bridge the performance gap between the American and European M3s.
While it might have lagged behind its European counterpart in horsepower, its lightweight construction gave it an edge on the track. Walker's collection of these Lightweights was diverse, ranging from cars with just delivery miles to those with around 40,000 miles. The 2020 auction of five from his collection was a significant event in the automotive world, with the remaining two likely held close by his family as cherished memories.
2. Ford Mustang Boss 302 Race Car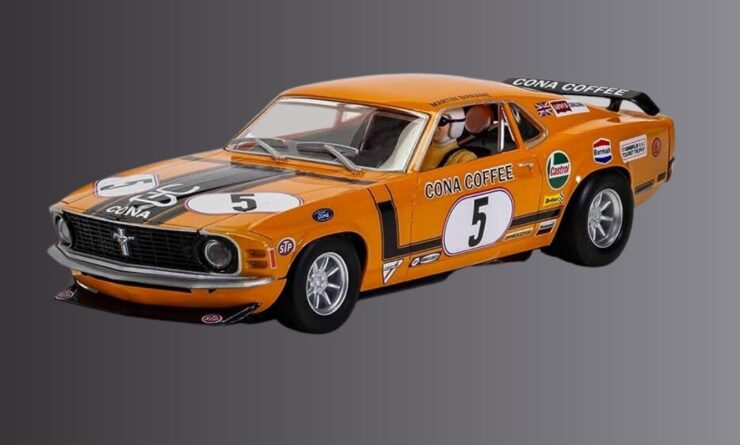 The Ford Mustang Boss 302 is a name that resonates with history and performance. Walker's 2013 custom-built Boss 302 was a testament to his love for track racing and American muscle. This car wasn't just a revival of a classic; it was a modern-day beast designed for the track.
The Boss 302, with its lineage tracing back to 1969, was a precursor to the Shelby GT350, setting the stage for the future of performance Mustangs. Walker's version was not just any 302; it was a symphony of upgrades, from its full roll cage to its carbon fiber front splitter. The details of its engine modifications remain a mystery, but knowing Walker's penchant for performance, it was likely a force to be reckoned with.
3. Ford GT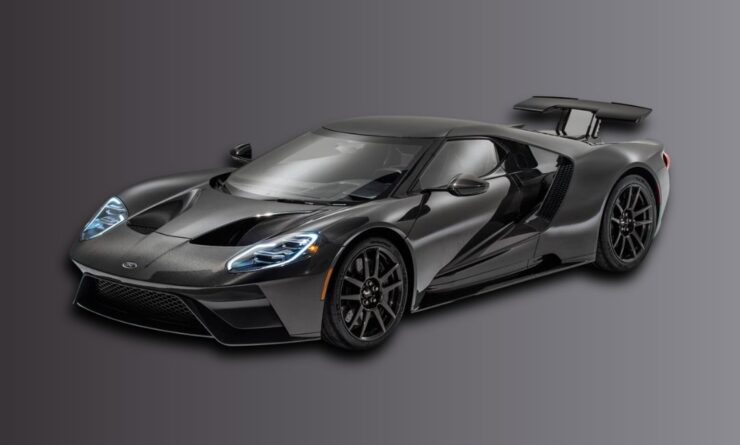 The 2005 Ford GT in Walker's collection was more than just a car; it was a piece of automotive history. A modern re-interpretation of the legendary GT40, this car was Ford's tribute to its historic victory at Le Mans in 1966. Walker's GT, however, was unique.
Boosted to an impressive 800 horsepower with a Whipple supercharger, it stood out without the signature stripe that adorned most GTs. Chris Amon, a driver from the 1966 Le Mans run, once remarked that the new GT felt much like the original. With over 4,000 units produced between 2005 and 2006, the GT remains a collector's dream, with Walker's version being one of the most coveted.
4. BMW M3 E30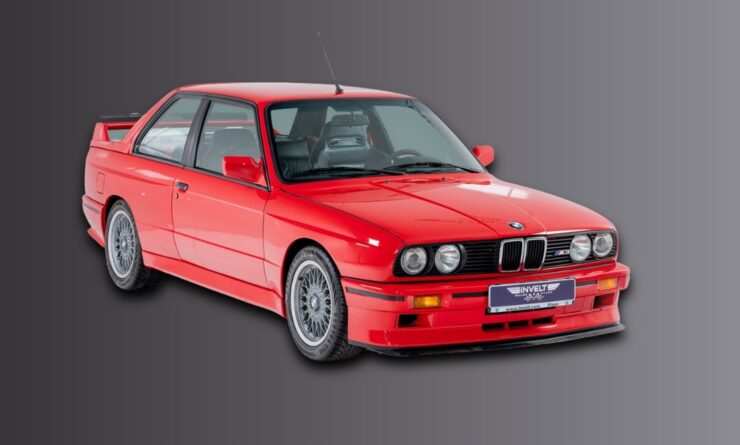 The BMW M3 E30 is where the M3 legend began. Introduced in 1986, this car was birthed out of racing regulations, requiring a minimum of 5,000 units to be sold within a year. BMW's initial apprehension about its reception was quickly dispelled as nearly 18,000 units found homes by the end of its production.
At its heart was a 2.3L engine, pushing out 200 horsepower, a commendable feat for its time. Beyond its powertrain, the M3 E30 underwent a significant exterior transformation for aerodynamic efficiency. Walker's pristine white E30, which was auctioned in 2020, was a testament to his love for the brand and his appreciation for automotive history.
5. Nissan R32 Skyline Race Car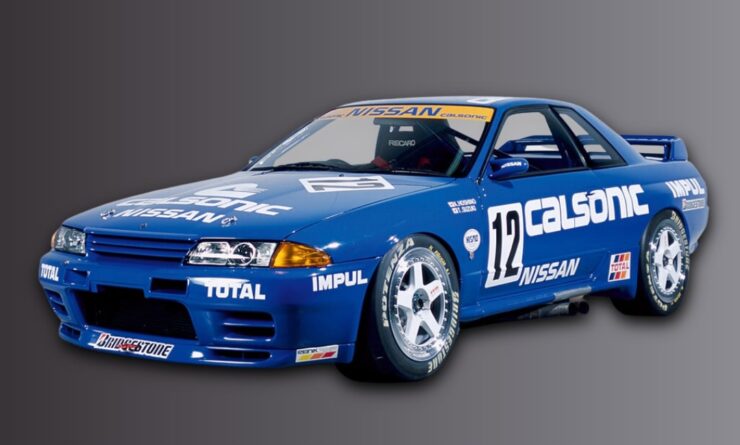 The Nissan R32 Skyline, often referred to as "Godzilla," is an icon of the '90s JDM era. Its rise to fame in the U.S. can be partly attributed to the "Fast and Furious" franchise, making it fitting that Walker, the series' star, owned one. But his R32 wasn't just any Skyline; it was a project car, showcasing his love for customization and performance.
Fitted with a Sparco racing seat, a six-speed OS Giken OS-88 transmission, and a roll cage, it was clear that this car was destined for the track. The Skyline's inherent power, combined with its tuning potential, made it a favorite among enthusiasts, and Walker's association with it only added to its legendary status.
6. Ferrari 360 Challenge Stradale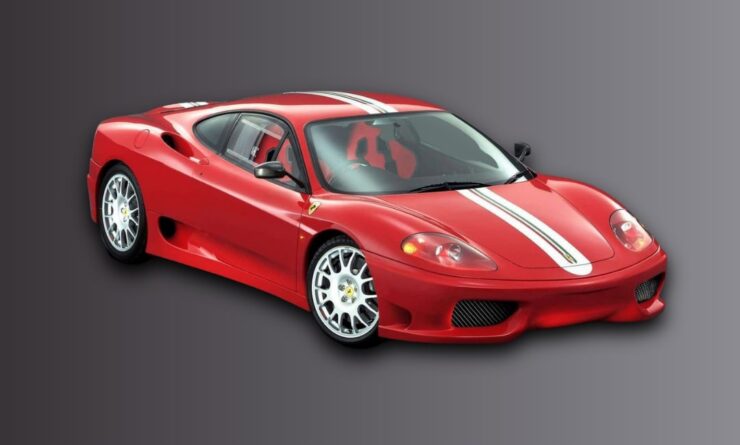 While Paul Walker's name is synonymous with Japanese performance icons, his penchant for Italian exotics, particularly Ferraris, is lesser-known. Nestled within AE Performance, a venture he co-founded with Roger Rodas, were several Ferraris, including the exquisite 360 Challenge Stradale. This model, a track-focused iteration of the 360 Modena, was a favorite of Matt Farah from The Smoking Tire, despite his reservations about the base Modena.
The Challenge Stradale was Ferrari's answer to those seeking a more race-oriented experience. Powered by a mid-engine V8 churning out approximately 420 horsepower, it boasted a top speed exceeding 186 mph. Ferrari infused the CS with elements inspired by their racing pedigree, particularly from the FIA GT and the Ferrari Challenge Championship.
While these enhancements rendered the 360 CS a track beast, they compromised its road manners, especially its automatic transmission. Some enthusiasts, valuing the driving experience, even opted for manual transmission swaps.
7. Audi S4
Audi's endeavor to infuse sportiness into its A4 sedan birthed the S4 in 1998. By integrating a modified V6 from the A6, albeit with reduced displacement, the S4 boasted 250 horsepower and 258 lb-ft of torque. Paul Walker, known for his affinity for sleeper cars, found the S4's understated demeanor appealing. While it bore a striking resemblance to the A4, subtle tweaks and the new badge set it apart.
Upon its release, Autoblog lauded the S4 for its exhilarating ride, attributing its charm to its precise handling and power. They even suggested owners to indulge in track sessions to truly harness the S4's potential. Given Walker's love for the track, it's plausible he did just that.
8. Nissan 370Z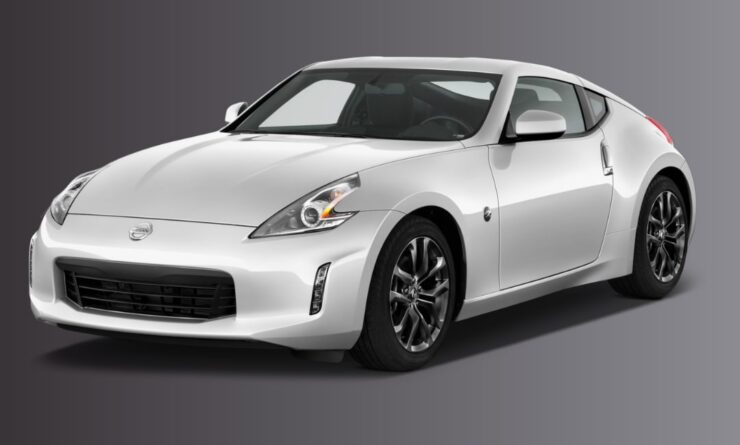 The 2009 Nissan 370Z from Paul Walker's collection wasn't just another car; it was a movie star. Featuring in "Fast Five" as Giselle's ride, this 370Z held a special place in Walker's heart, prompting him to acquire it post-filming. The car underwent a series of modifications, including Volk TE37 wheels and a pronounced rear spoiler. Emblazoned with the livery of AE Performance, Walker's and Rodas' brainchild, the car was a testament to their shared passion.
This 370Z graced the AE Performance event shortly before Walker's tragic demise, adding layers of sentiment to its already rich history. At the 2020 auction, it fetched a staggering $105,000, setting a record for a Nissan 370Z. The identity of its new custodian remains a mystery, but one can only hope they cherish and preserve this unique piece of automotive and cinematic history.
9. Ferrari Testarossa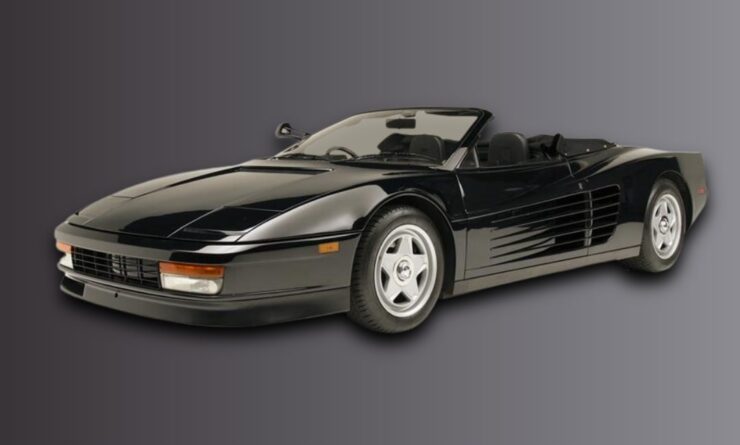 The Ferrari Testarossa, an emblem of the 1980s automotive renaissance, was among the gems housed in AE Performance during Matt Farah's tour. The specifics of Walker's Testarossa remain shrouded in mystery, with ambiguity surrounding whether it was solely his or co-owned with Roger Rodas. Ferrari envisioned the Testarossa as the successor to the 512BBi, entrusting Pininfarina to craft a design that was both audacious and wider than its predecessors.
Its iconic side strakes, stretching from the doors to nearly the rear wheel arches, are arguably the Testarossa's most distinctive feature. Beyond its avant-garde aesthetics, the Testarossa was a powerhouse. Boasting a top speed of 180 mph and completing a quarter-mile in just 13.5 seconds, it was only slightly overshadowed by the world's then-fastest car, another Ferrari masterpiece, the 288 GTO.
10. Ford Mustang Cobra R '93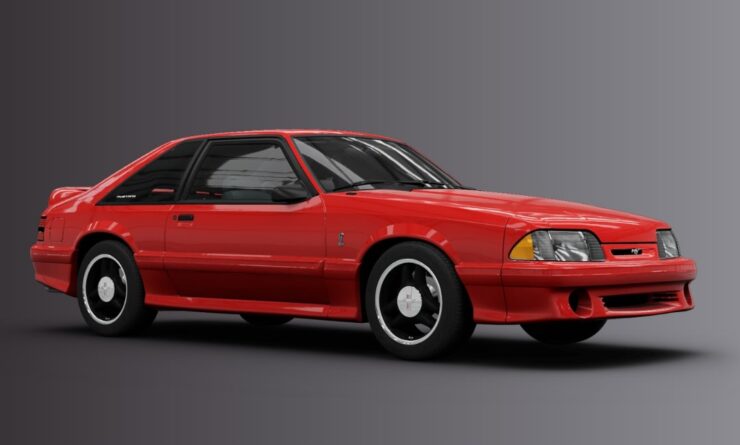 The 1993 Cobra R, adorned in Vibrant Red, was one of the many Mustangs that graced Paul Walker's collection. This model was conceptualized as a grand farewell to the Foxbody, preceding the launch of the fourth-generation Mustang in 1994. Ford's Special Vehicles Team (SVT) embarked on a weight-reduction spree, shedding over 450 pounds from the standard Mustang by eliminating electric windows, soundproofing, the stereo, and other luxuries. The Cobra R's rear seats were also axed, rendering it a pure two-seater.
With only 107 units ever crafted, each Cobra R was powered by a 5.0L V8 engine, producing 235 horsepower. Its 0-60 mph sprint of 5.7 seconds was commendable for its era. The Cobra R's race-inspired ethos has ensured its enduring appeal among collectors. In 2019, a pristine Cobra R with a mere 500 miles on its clock fetched an astounding $132,000 at an auction.
11. Toyota Supra MkIV
The Toyota Supra, particularly its fourth generation or A80, is a name that resonates deeply with JDM enthusiasts and '90s car aficionados. Its launch was met with acclaim, thanks to its formidable power and commanding road presence. However, the real star was its heart, the legendary 2JZ engine. Celebrated as one of the finest engines ever crafted, the 2JZ's robust construction allowed it to churn out staggering horsepower figures without compromising reliability.
The Supra's cinematic debut in the Fast and Furious series, coupled with its presence in the Gran Turismo video games, solidified its status as a '90s icon. While the Supra driven by Walker's character in the franchise fetched a whopping $550,000 at a 2021 auction, Walker's personal Supra remains a treasured relic, yet to see the auction block.
12. BMW 850CSi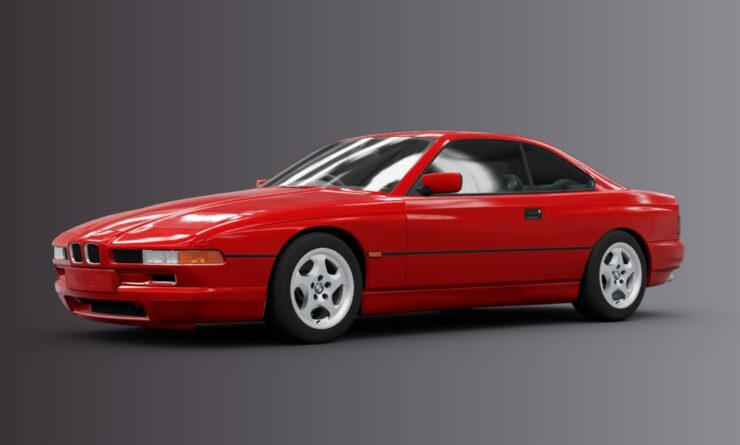 The BMW 850CSi, often dubbed the "M car that never was," is a testament to BMW's commitment to pushing boundaries. Born from the DNA of the shelved M8 concept, the 850CSi was a refined beast, tailored for road use. Between 1992 and 1996, only 1,510 of these marvels were crafted, and even fewer have endured the test of time.
BMW's M division meticulously re-engineered the V12 from the 850i, resulting in a robust 376 horsepower from its 5.6L engine, aptly codenamed S70B56. Unique to its lineage, the 850CSi bore a VIN starting with "WBS," indicating its birthplace at the M factory. Its value has surged over the years, with pristine models fetching around $208,000 in 2020. While Paul Walker's 850CSi, equipped with a manual transmission, remains shrouded in mystery, it's believed to be safeguarded by his family.
13. Porsche 911 996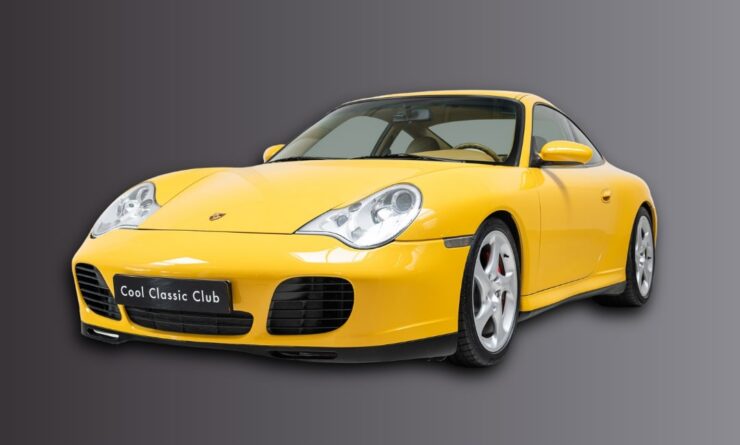 The Porsche 911 996, the brand's inaugural water-cooled 911, has often been overshadowed by its predecessors. While it faced criticism for sharing components with the Boxster and its engine issues, the 996 remains a hidden gem in the performance realm. The transition from air-cooled engines in the 993 generation to water-cooled systems in the 996 was met with skepticism, but the latter proved its mettle by offering enhanced horsepower.
The 996's design overhaul, which bore resemblance to the Boxster, was a point of contention. However, its enhanced torsional rigidity and reduced weight made it a formidable contender on the road. Paul Walker's garage housed a sleek black 996 Turbo, indicating his appreciation for this underrated marvel.
14. Ferrari F355 Spider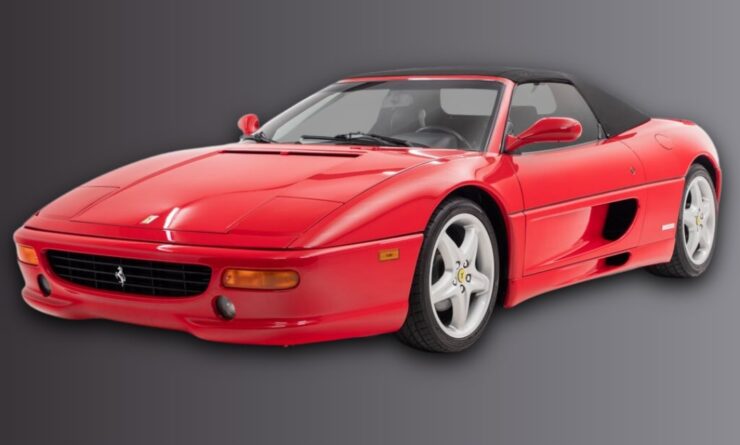 The Ferrari F355 Spider is a testament to Ferrari's relentless pursuit of perfection. Collaborating with Pininfarina, Ferrari invested extensive hours in wind tunnel testing to craft a convertible that was aerodynamically impeccable. The outcome was a vehicle that delivered consistent performance across varying speeds.
Paul Walker's F355 Spider was a rare Fiorano edition, marking it as one of the final 100 units ever produced. Exclusive to the U.S., the Fiorano boasted enhanced brakes, carbon fiber detailing, a reprogrammed ECU, and the F355 Challenge's steering rack. Despite their rarity, the F355 Spider Fioranos remain relatively accessible in the market, with a 27,000-mile silver model auctioned for $126,500 in 2018.
15. Porsche 911 930 Turbo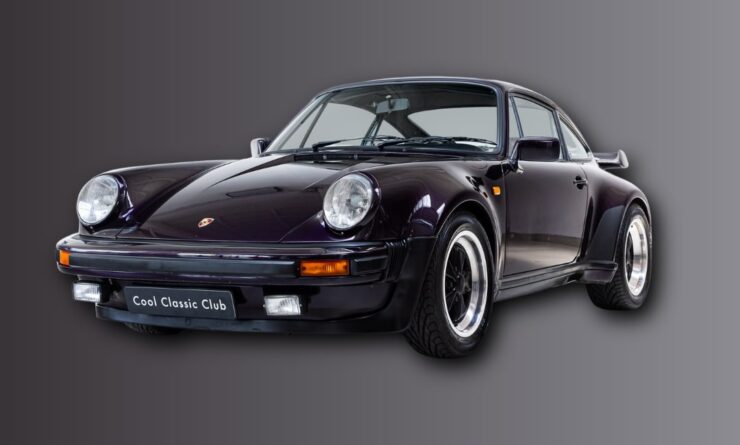 The Porsche 911 930 Turbo stands as a testament to Porsche's relentless pursuit of innovation and performance. Launched in 1974, it not only claimed the title of the fastest mass-produced German car but also pioneered the integration of a turbocharger in a production sports car. While the majority of these cars were sold as coupes, it wasn't until 1987 that Porsche introduced the Targa and cabriolet versions. However, its reign was short-lived, as it was succeeded by a new model in 1989.
The 930 Turbo's value is influenced by a myriad of factors, including its specifications, condition, and production year. While Walker's specific model details remain undisclosed, the 930 Turbo is renowned for its unique driving experience. Its groundbreaking turbocharger introduced a pronounced "turbo lag," which could surprise unacquainted drivers. Additionally, earlier models were equipped with slower-shifting gearboxes, with only the 1989 version boasting the smoother 5-speed G50 transmission. Despite its quirks, the 930 Turbo offers a thrilling drive, and its value has consistently appreciated over the years.
16. Ford Shelby Mustang Eleanor Replica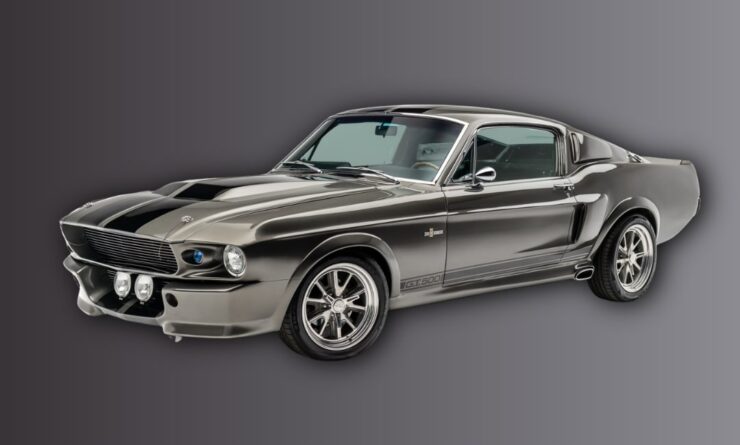 Paul Walker's collection boasted a tribute to cinematic automotive history: a replica of the "Eleanor" Shelby Mustang from the 2000 film, "Gone in 60 Seconds." The original Eleanor, a 1967 Mustang redesigned by Chip Foose, quickly ascended to iconic status. In a SlashGear poll, Eleanor was voted the second most coveted movie car, trailing only the DeLorean DMC-12 from "Back to the Future." Of the 11 original Eleanors, only three survived the film's rigorous stunts.
One of these, driven by Nicolas Cage in the film's climax, fetched a jaw-dropping $1 million at auction. While Walker's Eleanor wasn't an original, it was a meticulously crafted replica, bearing testament to the car's enduring allure.
17. Saleen S7
The Saleen S7, an American automotive marvel, marked Saleen's first foray into producing standalone cars, diverging from their renowned Ford Mustang modifications. The S7 was conceived both as a road car and a GT racer, with minimal differences between the two versions. However, the road variant boasted superior power, especially the models equipped with twin turbochargers. Walker's S7, though not a twin-turbo variant, still packed an impressive 550 horsepower, a commendable feat given its lightweight frame of approximately 2,865 lb.
Priced at a staggering $580,000, the S7 competed with automotive giants like the Mercedes-McLaren SLR and Porsche Carrera GT. Yet, in terms of performance, it held its ground, delivering exhilarating speeds and unmatched agility. Car and Driver's review of the Twin Turbo version lauded its near-instantaneous steering response, even outclassing the Porsche Cayman S. However, its hefty price tag limited its appeal, resulting in a production run believed to be less than 100 units.
18. BMW 2002tii Touring Alpina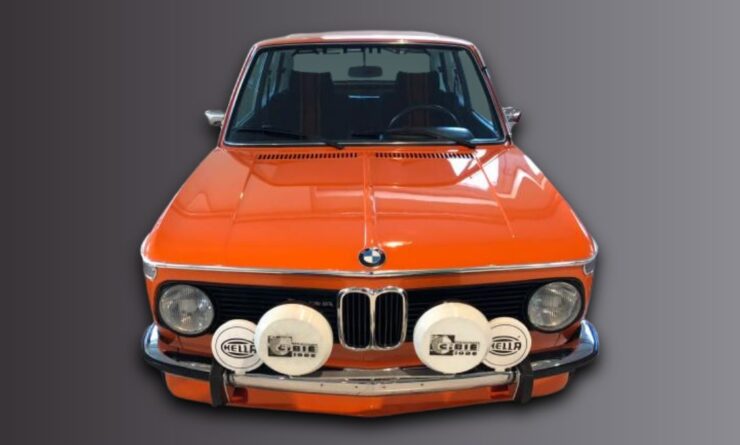 The BMW 2002tii Touring Alpina stands as a testament to the golden era of BMW's automotive craftsmanship. A rare variant of the standard 2002, the Touring model offered an elongated hatchback design, providing more space without compromising the car's iconic silhouette. But what truly set Walker's car apart was its Alpina transformation.
Alpina, renowned for their specialized tuning of BMWs, took this already exceptional vehicle and elevated it to new heights. With a revamped engine churning out 130 horsepower, Alpina seating, and often a racing steering wheel, each car was tailored to the buyer's specifications. While these cars might not fetch astronomical prices at auctions compared to other classics, their rarity and the craftsmanship involved make them a true connoisseur's delight.
19. Porsche 911 997 GT3 RS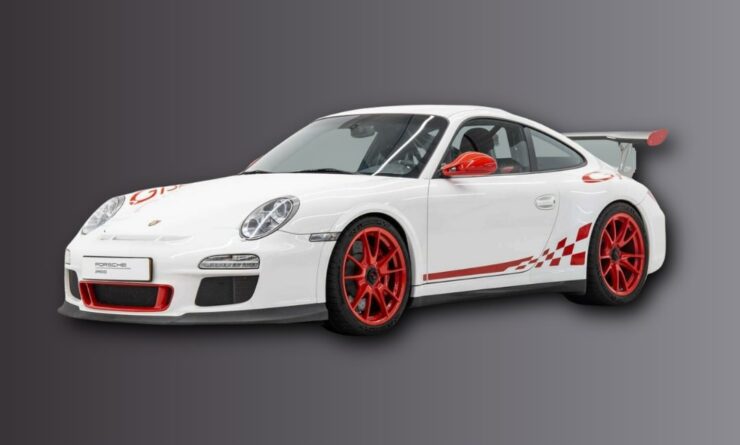 The 997 generation of the Porsche 911 GT3 RS is a testament to Porsche's relentless pursuit of perfection. Even a decade after its release, it remains a favorite among Porsche aficionados. Paul Walker's collection at AE Performance boasted not one, but two of these masterpieces.
Particularly noteworthy was the orange GT3 RS, which bore the marks of extensive track use, a testament to Walker's passion for pushing his cars to their limits. Unlike many collectors who keep their prized possessions in pristine condition, Walker believed in experiencing the full potential of his vehicles. The exact ownership status of these Porsches remains a mystery, but their presence in his collection speaks volumes about Walker's taste in cars.
20. Nissan Skyline R34 GTR V-Spec
The Nissan Skyline R34 GTR V-Spec holds a special place in the hearts of JDM enthusiasts and, of course, fans of the Fast and Furious franchise. While Brian O'Connor, Walker's character, is famously associated with this model, Walker's personal connection with the R34 extended beyond the silver screen.
He owned multiple R34 GTRs, including the coveted V-Spec and V-Spec II variants, which boasted enhanced suspension and an active limited-slip differential. Given the R34's limited presence in the U.S., owning one is a rarity.
Walker's association with the R34 further amplified when an R34 GTR he drove for promotional events went up for auction. Despite not meeting the 25-year import rule, this 2001 model fetched a staggering $577,000, underscoring the car's rarity and the legacy of Paul Walker.
21. BMW M1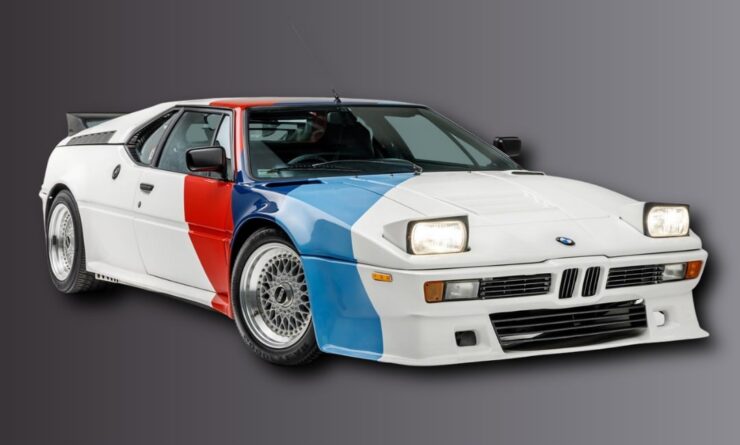 The BMW M1 stands as a testament to the challenges and complexities of automotive development. Launched amidst a tumultuous backdrop, the M1 was a product of ambition, collaboration, and, unfortunately, setbacks. Initially envisioned as a collaboration between BMW and Lamborghini, the M1 was poised to be a groundbreaking supercar. However, the partnership with Lamborghini dissolved, leaving BMW to navigate the intricate process of bringing the M1 to life on its own.
The car's prolonged development phase led to escalating costs, forcing BMW to set a high price tag upon its release. This, coupled with the anticipation and delays, deterred potential buyers. Despite its impeccable engineering and design, only 460 units found owners. The M1's production was short-lived, spanning just three years from 1978 to 1981. Yet, its rarity and the story behind its creation have made it a coveted piece among collectors today.
Legacy and Philanthropy
Beyond the glitz and glamour of Hollywood and the roar of engines, Paul Walker was a man with a heart of gold. His philanthropic endeavors are a testament to his commitment to making the world a better place. In 2010, he founded Reach Out Worldwide (ROWW), a non-profit organization aimed at providing relief efforts for areas affected by natural disasters. The organization has since been involved in numerous relief operations worldwide, from tornado-stricken areas in the U.S. to earthquake-hit regions in Nepal.
Walker's passion for the ocean also led him to study marine biology, and he joined expeditions with National Geographic to tag great white sharks off the coast of Baja California. His love for the sea was evident, and he actively advocated for marine conservation.
Personal Life and Values
Paul Walker was not just an actor or a car enthusiast; he was a loving father, a loyal friend, and a man of principles. He often spoke about the importance of family, especially his daughter, Meadow Walker, who was the center of his universe. Friends and colleagues often lauded him for his humility and down-to-earth nature, qualities rare in the glitzy world of Hollywood.
He believed in living life to the fullest and often emphasized the importance of staying true to oneself. His personal mantra, "If one day the speed kills me, don't cry. Because I was smiling," encapsulates his approach to life.
FAQ
What is Paul Walker's iconic car?
Paul Walker's most iconic car is the Nissan Skyline R34 GTR V-Spec, especially due to its association with his character, Brian O'Connor, in the "Fast and Furious" franchise.
How much did Paul Walker's car sell for?
One of the most notable sales was the R34 GTR driven by Paul Walker for promotional purposes, which sold for $577,000 in August 2022.
What were Paul Walker's favorite cars?
While it's hard to pinpoint a few favorites from his vast collection, some of the standout cars include the Nissan Skyline R34 GTR V-Spec, BMW M3 E36 Lightweight, Ford Mustang Boss 302 Race Car, and the Porsche 911 997 GT3 RS, among others.
Who kept Paul Walker's money?
After Paul Walker's tragic passing, his entire estate, estimated to be worth $25 million, was left to his daughter, Meadow Walker.
How much did Paul Walker's E36 sell for?
Paul Walker had multiple BMW M3 E36 Lightweights. During the 2020 auction, five from his collection were sold, but the exact individual prices for each E36 Lightweight are not specified in the provided information.
How much did Brian's Supra sell for?
The Toyota Supra driven by Paul Walker's character, Brian O'Connor, in the "Fast and Furious" franchise fetched a whopping $550,000 at a 2021 auction.
Conclusion
Paul Walker's life, though tragically cut short, was a tapestry of achievements, passions, and values. From the silver screen to the racetrack, from the depths of the oceans to disaster-stricken areas, he left an indelible mark. His car collection is but a reflection of the man himself – diverse, passionate, and exceptional. As fans and admirers continue to remember him, his legacy, both in film and in his humanitarian efforts, ensures that Paul Walker will never be forgotten.