The legal system should ideally treat everyone equally, regardless of their status or celebrity. However, there are cases where famous individuals have seemingly received more lenient treatment due to their fame.
This article delves into various celebrities who got off easy for serious crimes, raising questions about the fairness of the justice system.
Winona Ryder's Shoplifting Case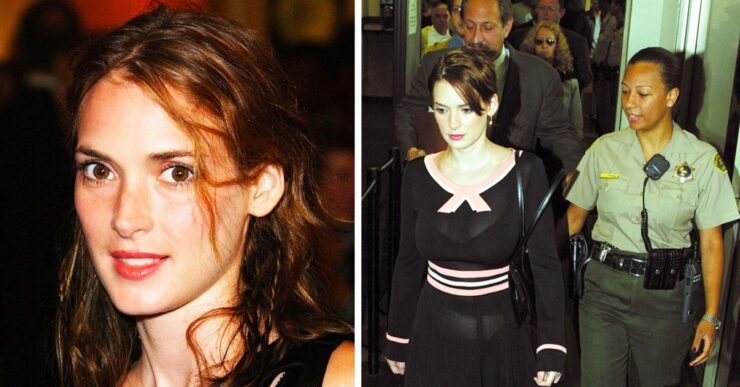 Winona Ryder, the talented actress known for her roles in Beetlejuice, Edward Scissorhands, and Stranger Things, was caught shoplifting in 2001. Ryder was found guilty of grand theft, vandalism, and burglary after stealing more than $5,000 worth of merchandise from Saks Fifth Avenue in Beverly Hills.
Despite the seriousness of the charges, Ryder was sentenced to just three years of probation, 480 hours of community service, and ordered to attend psychological and drug counseling. This relatively light sentence led many to believe that her celebrity status played a role in the outcome.
Chris Brown's Assault Charges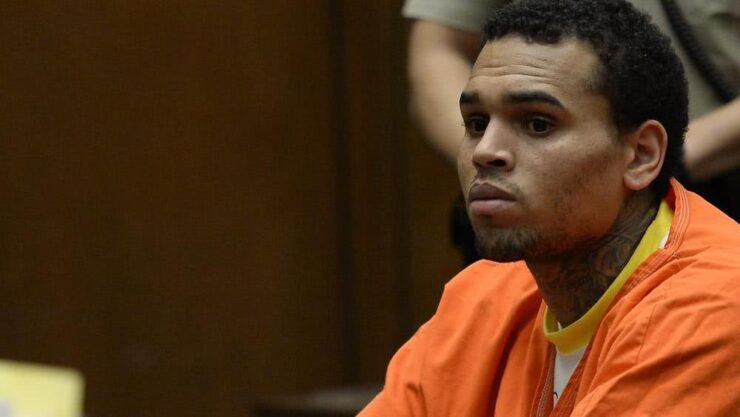 Chris Brown, a popular R&B singer, made headlines in 2009 when he was arrested for assaulting his then-girlfriend, pop star Rihanna. Brown pleaded guilty to one count of felony assault and was sentenced to five years of probation, community labor, and domestic violence counseling.
Many felt that Brown's sentence was too lenient given the severity of the assault, which left Rihanna with visible injuries. Critics argue that his fame and influence may have contributed to the light sentence.
Lindsay Lohan's DUI and Drug Possession Charges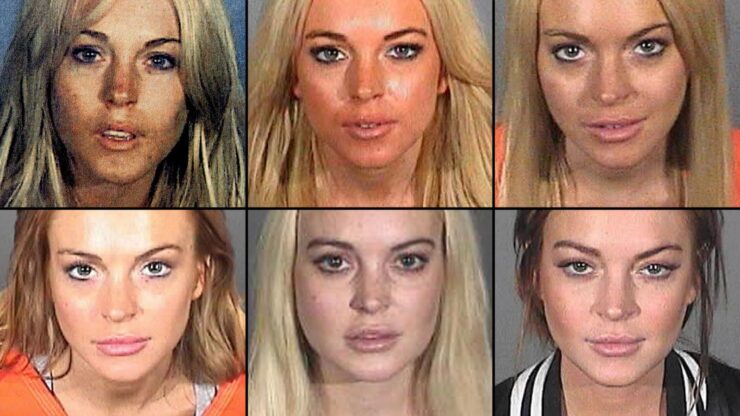 Lindsay Lohan, once a promising young actress, has had multiple run-ins with the law. In 2007, she was arrested for driving under the influence (DUI) and possession of cocaine. Despite facing jail time, Lohan only received one day in jail, followed by 10 days of community service and three years of probation.
Lohan's light sentence has been attributed to her celebrity status, which many believe played a role in her receiving special treatment.
Charlie Sheen's Domestic Violence Case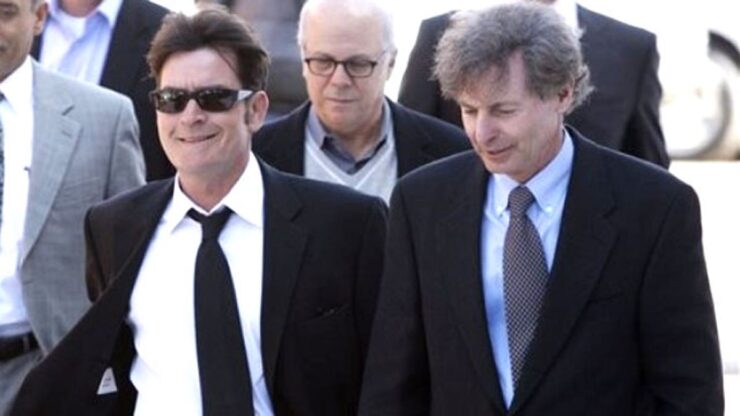 Charlie Sheen, known for his roles in movies like Platoon and Wall Street and TV shows like Two and a Half Men, has had his fair share of legal troubles. In 2009, Sheen was arrested for assaulting his then-wife, Brooke Mueller, on Christmas Day.
He pleaded guilty to a misdemeanor assault charge and was sentenced to 30 days in rehab, 30 days of probation, and 36 hours of anger management classes. Critics argue that Sheen's sentence was light considering the seriousness of the crime and that his celebrity status may have influenced the outcome.
Paris Hilton's Multiple DUIs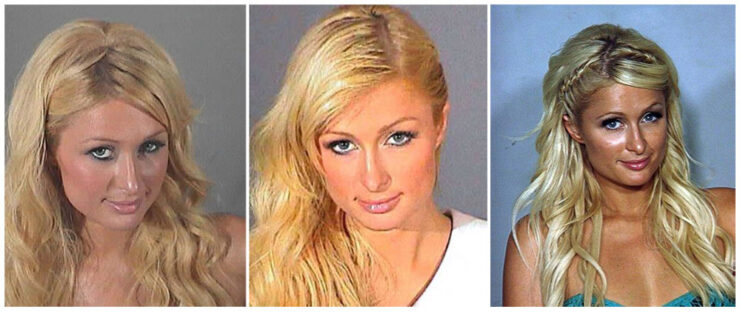 Socialite and reality TV star Paris Hilton has faced several DUI charges over the years. In 2006, Hilton was arrested for DUI and later sentenced to 36 months of probation, fines, and alcohol education classes.
However, in 2007, Hilton was arrested again for violating her probation by driving with a suspended license. Despite facing a possible 45-day jail sentence, Hilton only served three days in jail due to "medical reasons." Many argue that Hilton's celebrity status played a role in her receiving such a lenient sentence.
Roman Polanski's Sexual Assault Case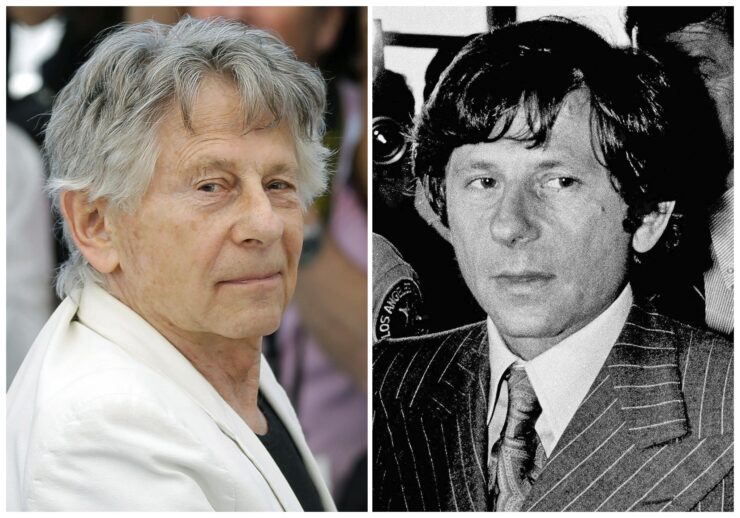 Roman Polanski, an acclaimed film director, has been a fugitive from the U.S. justice system since 1978. Polanski pleaded guilty to unlawful sexual intercourse with a minor, a 13-year-old girl, but fled the country before he could be sentenced.
Despite the severity of his crime, Polanski has continued to work in the film industry and has received multiple awards, including an Oscar. Many argue that Polanski's celebrity status has allowed him to evade justice and continue his career, a privilege that may not have been extended to a non-celebrity in a similar situation.
O.J. Simpson's Murder Trial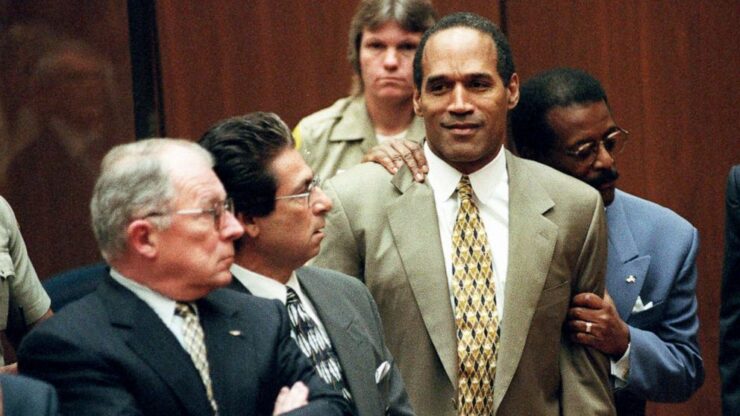 Former NFL star O.J. Simpson was famously acquitted in 1995 of the murder of his ex-wife, Nicole Brown Simpson, and her friend, Ron Goldman. The trial was a media circus, with many believing that Simpson's fame played a significant role in the outcome.
Although Simpson was later found liable for the deaths in a civil suit and ordered to pay $33.5 million in damages, his acquittal in the criminal trial remains a contentious topic and a prime example of how celebrity status can potentially influence the legal system.
Bill Cosby's Sexual Assault Convictions
Bill Cosby, a legendary comedian and actor, was accused by numerous women of sexual assault spanning decades. After years of investigations and a mistrial, Cosby was found guilty in 2018 of three counts of aggravated indecent assault. He was sentenced to three to ten years in prison.
However, in 2021, Cosby's conviction was overturned on a technicality, and he was released from prison. Many argue that the initial mistrial and the eventual overturning of his conviction were influenced by Cosby's celebrity status, leading to a more lenient outcome than a non-celebrity would have faced.
Felicity Huffman and Lori Loughlin's College Admissions Scandal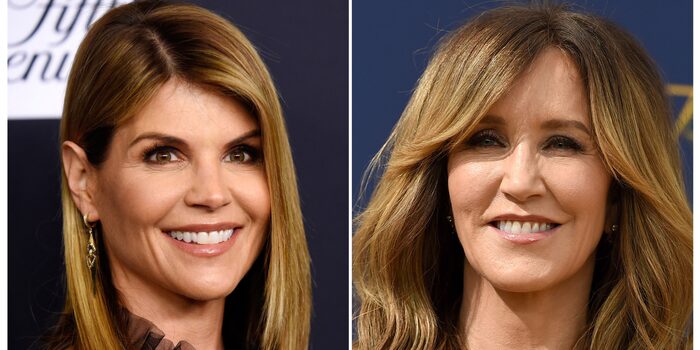 In 2019, actresses Felicity Huffman and Lori Loughlin were among several wealthy individuals caught in a massive college admissions scandal. Both were accused of bribing officials to gain admission for their children into prestigious universities.
Huffman pleaded guilty and was sentenced to 14 days in prison, while Loughlin was sentenced to two months in prison after pleading guilty. Critics argue that the relatively short sentences handed down to these wealthy celebrities reflect a double standard in the justice system, where non-celebrities would likely face harsher penalties for similar crimes.
Find out how one famous personality's financial success skyrocketed in 2023 as you explore the intriguing story of their early life and career, shedding light on Conor McGregor's remarkable net worth.
Conclusion
These examples of celebrities who seemingly got off easy for serious crimes highlight the potential influence of fame and wealth in the legal system. While it is essential to remember that each case is unique and subject to various factors, these instances raise questions about the fairness of the justice system and whether or not it treats all individuals equally.