HELENA, Montana. — On Thursday, Montana's House speaker refused to let a transgender legislator speak on the House floor until she apologized for stating that lawmakers would have "blood on their hands" if they backed a bill prohibiting gender-affirming medical care for transgender minors, according to the legislator.
Rep. Zooey Zephyr, who was intentionally misgendered by a conservative group of lawmakers demanding her censure following Tuesday's remarks, said she will not apologize, resulting in a deadlock between the first-term state legislator and Republican legislative leaders.
Speaker Matt Regier declined to recognize Zephyr on Thursday when she sought to comment on a bill aiming to establish a binary definition of male and female in state law.
"It is my responsibility to maintain decorum here on the House floor and to protect its dignity and integrity," Regier stated on Thursday. "Any representative whom I believe is incapable of doing so will not be recognized."
Regier explained that his decision was based on "multiple discussions" with other lawmakers and that there have been similar issues in the past.
Democrats objected to Regier's decision, but the House Rules committee and the House upheld his decision through party-line votes.
"Hate-filled testimony has no place on the House floor," Republican Rep. Caleb Hinkle, a member of the Montana Freedom Caucus that demanded the censure, stated.
Zephyr said she stands by her statements regarding the ramifications of banning crucial medical care for transgender youth.
"When bills target the LGBTQ community, I stand up to defend my community," Zephyr said. "I choose my words with clarity and precision, and I spoke to the real harms these bills cause."
Regier also refused to recognize Zephyr on Thursday when she rang in to discuss another bill unrelated to LGBTQ+ issues, which aimed to reimburse hotels providing shelter to human trafficking victims.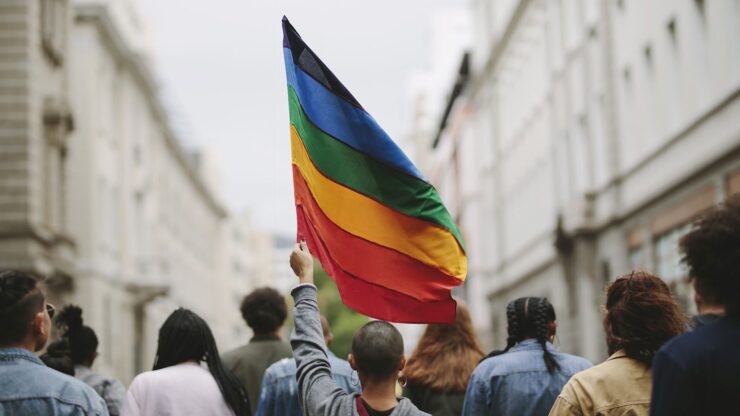 "The speaker is denying me the opportunity to participate in debate until I retract or apologize for my statements made during floor debate," Zephyr stated.
The controversy peaked on Tuesday when Zephyr, the first transgender woman to hold a position in the Montana legislature, referred to the floor session's opening prayer and told lawmakers that if they supported the bill, "I hope the next time there's an invocation when you bow your heads in prayer, you see the blood on your hands."
She made a similar comment during the House's first debate on the bill.
House Majority Leader Sue Vinton rebuked Zephyr on Tuesday, describing her comments as inappropriate, disrespectful, and unwarranted.
Later, the Montana Freedom Caucus issued its censure demand in a letter that called for a "commitment to civil discourse" in the same sentence in which it deliberately misgendered Zephyr. The caucus also misgendered Zephyr in a tweet while posting the letter online.
"It is disheartening that the Montana Freedom Caucus would stoop so low as to misgender me in their letter, further demonstrating their disregard for the dignity and humanity of transgender individuals," Zephyr said in a statement on Wednesday.
In February, Zephyr spoke emotionally and directly to transgender Montanans while opposing a bill that would ban minors from attending drag shows.
The Bigger Picture
The silencing of Representative is not an isolated event, but rather a reflection of the ongoing struggle for LGBTQ+ rights and representation in the United States. Transgender individuals continue to face discrimination, marginalization, and barriers to accessing essential services, including healthcare.
The debate over House Bill 427 is just one example of the numerous legislative battles taking place across the country, as lawmakers grapple with issues related to transgender rights and gender-affirming care. The importance of amplifying the voices of transgender individuals and their allies in these debates cannot be overstated, as their experiences and perspectives are crucial to ensuring the development of equitable and inclusive policies.
Conclusion
The incident involving Montana Representative Emma Kerr-Carpenter serves as a stark reminder of the challenges faced by transgender individuals in the political sphere and the importance of their voices in shaping policy.
As debates on LGBTQ+ rights and gender-affirming care continue to unfold across the United States, it is essential that transgender voices are heard and respected. By fostering inclusive political spaces and promoting understanding and empathy, we can work together to create a more just and equitable society for all.
Sources:
https://www.wdtn.com/news/ap-top-headlines/transgender-lawmaker-silenced-by-montana-house-speaker/
https://www.pbs.org/newshour/politics/trans-lawmaker-silenced-by-montana-house-speaker-as-legislature-debates-gender-affirming-care-ban