Thinking about moving to New Orleans, Louisiana? The city, often referred to as the Big Easy, is known for its rich history, vibrant culture, and world-renowned cuisine. With so much to offer, it's no wonder you're considering making the move in New Orleans. In this guide, we'll walk you through the process of relocating, so you can feel confident about your decision.
Whether you're drawn to the lively atmosphere of the French Quarter or the charming streets of the Garden District, moving to New Orleans offers a unique opportunity to experience a diverse and dynamic city.
From choosing the right neighborhood to hiring a moving company and settling into your new life, we'll provide you with helpful tips and insights to make your move to New Orleans as smooth as possible.
Why Move to New Orleans?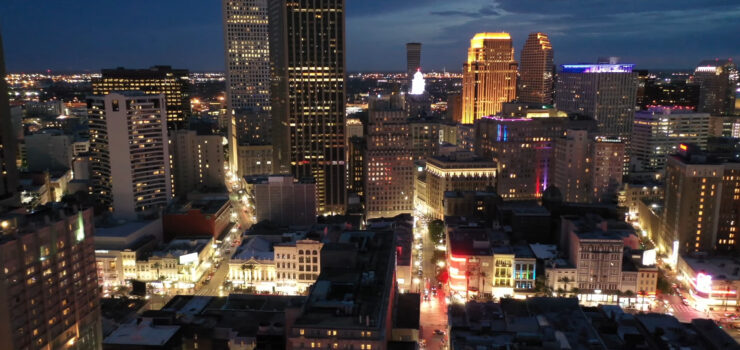 Rich Culture and History
New Orleans is a city steeped in history and culture. Founded in 1718, the city has a unique blend of French, Spanish, African, and Caribbean influences, evident in its architecture, music, and traditions. From the stately mansions of the Garden District to the iconic French Quarter, New Orleans is a living history lesson.
Delicious Cuisine
If you're a foodie, you'll love the diverse culinary offerings of New Orleans. From classic dishes like gumbo, jambalaya, and beignets to innovative fusion cuisine, the city's food scene is unparalleled. Don't forget to try a po' boy sandwich or some crawfish étouffée while you're exploring!
Unique Festivals and Events
No matter the time of year, there's always something happening in New Orleans. The city is famous for its annual Mardi Gras celebration, but there are also countless other events and festivals throughout the year, such as the French Quarter Festival, Jazz Fest, and Essence Festival.
Choosing the Right Neighborhood

Uptown and Garden District
These picturesque neighborhoods are known for their beautiful architecture, tree-lined streets, and family-friendly atmosphere. The Garden District is home to stately mansions and is a favorite for tourists, while Uptown offers a more residential feel with shops, restaurants, and parks. Lower Garden District has a variety of playgrounds for your pet to play and enjoy the company of other pets.
French Quarter and Marigny
The French Quarter is the heart of New Orleans, famous for its historic architecture, lively nightlife, and world-class dining. Marigny, just east of the French Quarter, is a bohemian neighborhood known for its colorful shotgun houses, vibrant arts scene, and live music venues.
Bywater and Algiers Point
Bywater is a trendy, artistic neighborhood with a mix of residential and commercial spaces. It's known for its street art, galleries, and eclectic restaurants. Algiers Point, located on the west bank of the Mississippi River, offers a quieter atmosphere and stunning views of the New Orleans skyline.
Mid-City and Lakeview
Mid-City is a diverse neighborhood with a mix of residential and commercial areas, as well as City Park, a large green space with recreational activities. Lakeview is a more upscale, family-oriented neighborhood near Lake Pontchartrain, featuring charming homes, parks, and shopping centers.
Preparing for the Move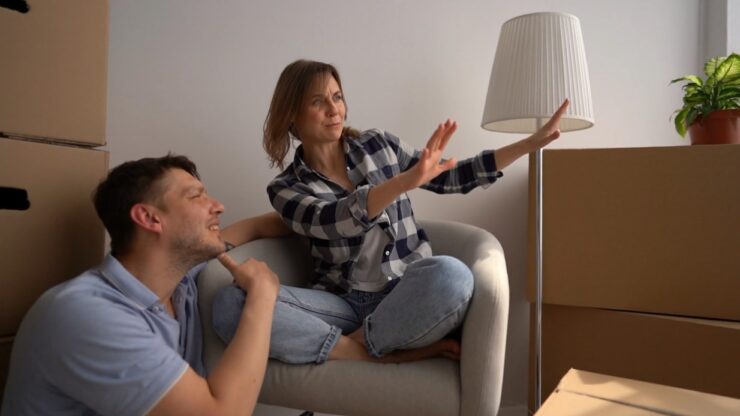 Weather Considerations
New Orleans has a humid subtropical climate, with hot summers and mild winters. Be prepared for humidity and occasional rainfall, as well as the potential for hurricanes during the June to November hurricane season.
Cost of Living
While the cost of living in New Orleans is generally lower than the national average, it's essential to be aware of housing costs, utilities, and transportation expenses. Research the cost of living in your chosen neighborhood to ensure you're financially prepared for the move.
Job Opportunities
New Orleans has a diverse economy, with major industries including tourism, healthcare, and education. Some of the city's largest employers are Ochsner Health System, Tulane University, and Entergy Corporation. Before relocating, research the job market and consider securing a position before your move.
Education and Schools
New Orleans has a mix of public, private, and charter schools, as well as several universities and colleges. Research schools in your desired neighborhood and make arrangements for enrollment if necessary.
Hiring a Moving Company

Finding Reputable Movers
Start your search for a reliable moving company like MiracleMovers in New Orleans, LA by asking friends, family, and coworkers for recommendations. Online reviews and the Better Business Bureau can also help you find trustworthy long distance movers. Make sure the company you choose is licensed and insured.
Comparing Quotes and Services
Obtain quotes from at least three different moving companies and compare their services, fees, and overall customer satisfaction. Don't forget to ask about any additional services you may need, such as packing, storage, or special handling for delicate items.
Packing and Organizing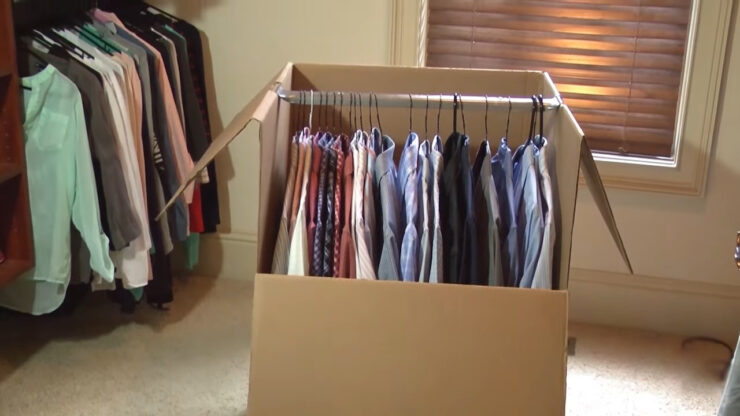 Decluttering and Donating
Before packing, take the time to declutter your home and donate or sell any items you no longer need. This will make the moving process easier and help reduce your overall moving costs.
Packing Essentials
Pack your belongings in sturdy boxes, and use packing materials like bubble wrap, packing paper, and packing tape to protect your items. Be sure to pack an essentials box with items you'll need immediately upon arrival, such as toiletries, clothes, and important documents.
Labeling and Inventory
Label each box with its contents and the room it belongs in, and keep an inventory list to help you stay organized during the move.
Settling Into Your New Home
Exploring the City
Once you've settled in, take the time to explore your new city. Visit local attractions, try new restaurants, and attend community events to get a feel for your new home.
Meeting the Locals
New Orleans is known for its friendly and welcoming residents. Attend neighborhood gatherings, join clubs or organizations, and strike up conversations with your neighbors to make new connections and become a part of the community.
Finding Your Groove
As you adjust to life in New Orleans, establish routines and find your favorite local spots. Whether it's a coffee shop, park, or grocery store, having familiar places to frequent can help make your new city feel like home.
What About Moving in New Orleans
Relocating to New Orleans can be an exciting and rewarding experience. By carefully planning your move, choosing the right neighborhood, and embracing the city's unique culture, you'll soon feel right at home in the Big Easy.