The National Basketball Association (NBA) has been graced by numerous legends over the years. As time goes on, some of these iconic players approach the twilight of their careers, prompting discussions about their impending retirements.
In this article, we'll delve into the careers of six such players who might be hanging up their jerseys in the not-so-distant future. Each of these athletes has left an indelible mark on the league, and their retirements will undoubtedly be the end of an era. Let's take a closer look.
LeBron James: The King's Final Bow?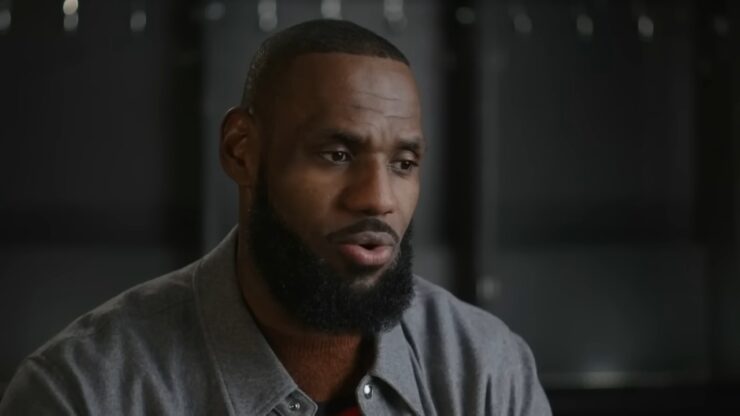 LeBron James, often referred to as "King James," has been an NBA sensation since he was drafted first overall in 2003. His career, spanning nearly two decades, has been filled with accolades, championships, and record-breaking moments.
LeBron's journey from a high school prodigy to a four-time NBA champion is the stuff of legends. He's not only known for his on-court prowess but also for his leadership, philanthropy, and activism. His I PROMISE School in Akron, Ohio, is a testament to his commitment to giving back to the community.
While LeBron has shown no immediate signs of slowing down, the reality is that even legends have to call it a day. Speculations about his retirement have been rife, especially given his age and the wear and tear of playing at the highest level. However, whenever he decides to retire, he'll leave behind a legacy that few can match.
Chris Paul: The Point God's Last Dribble?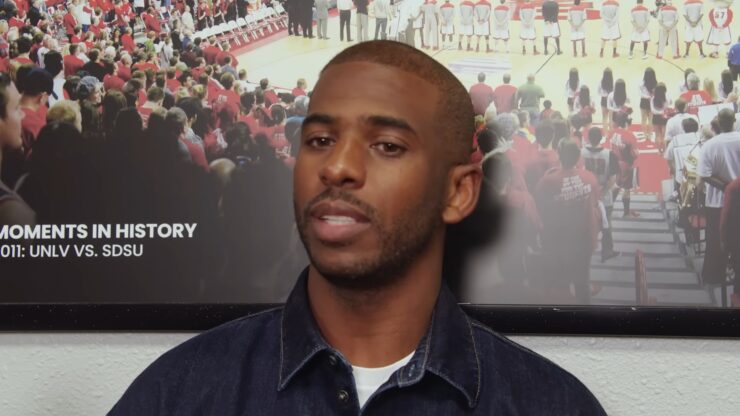 Chris Paul, affectionately known as "CP3," has been the quintessential point guard for over 15 years in the NBA. His vision, basketball IQ, and leadership have made him one of the most respected figures in the league.
From his rookie season with the New Orleans Hornets to leading the Phoenix Suns to the NBA Finals, Chris Paul's career has been a roller-coaster of highs and lows. His ability to elevate teams and make his teammates better is unparalleled, earning him the nickname "Point God."
Age is catching up with Chris Paul, and while he's still performing at an elite level, retirement talks have begun. His recent stint with the Suns showed he still has a lot left in the tank, but for how long? Only time will tell.
Kevin Durant: From Slim Reaper to Retirement?
I know most people will believe unnamed sources over me but if it's anyone out there that'll listen, I don't plan on retiring anytime soon. Shit is comical at this point.

— Kevin Durant (@KDTrey5) August 15, 2022
Kevin Durant, or "KD," is known for his scoring prowess and has been one of the most dominant players in the NBA for over a decade. His silky-smooth game and clutch performances have earned him two NBA championships and two Finals MVP awards.
Durant's journey from being the second overall pick in the 2007 NBA Draft to becoming a two-time NBA champion with the Golden State Warriors has been nothing short of spectacular. His scoring ability, combined with his length and agility, makes him a matchup nightmare for opponents.
While injuries have plagued KD in recent years, his passion and love for the game remain undiminished. However, like all greats, Durant will have to consider retirement at some point. The question remains: when will the "Slim Reaper" decide to hang up his sneakers?
Russell Westbrook: The Triple-Double Machine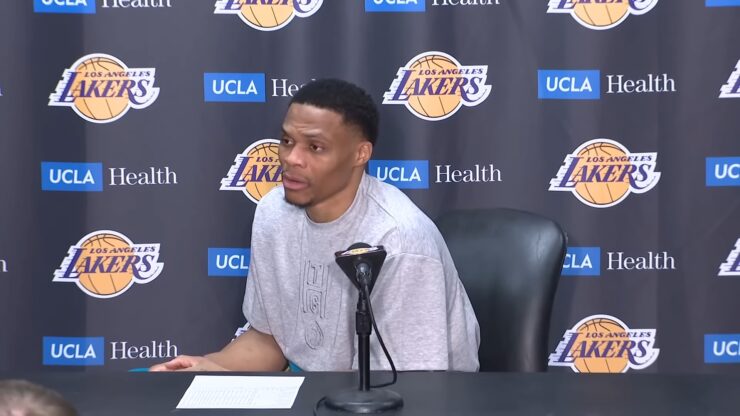 Russell Westbrook, known for his explosive athleticism and fiery demeanor, has redefined the point guard position in the modern NBA. His ability to record triple-doubles at an unprecedented rate has solidified his place among the league's elite.
From his early days with the Oklahoma City Thunder alongside Kevin Durant to his recent stints with the Houston Rockets and Washington Wizards, Westbrook's energy and passion have been his defining traits. He became the second player in NBA history to average a triple-double for an entire season, a feat he achieved multiple times.
While Westbrook's style of play is physically demanding, he has shown no signs of slowing down. However, as he approaches the latter part of his career, discussions about his retirement are inevitable. Regardless of when he decides to step away, Westbrook's impact on the game will be remembered for generations.
Stephen Curry: The Game's Greatest Shooter?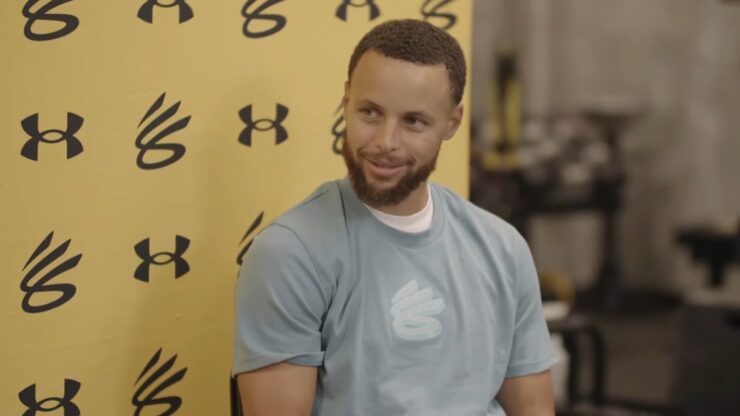 Stephen Curry, often simply called "Steph," has revolutionized basketball with his deep three-point shooting and incredible ball-handling skills. The two-time MVP has changed the way the game is played, making the three-pointer more essential than ever.
Drafted by the Golden State Warriors in 2009, Curry, along with Klay Thompson (collectively known as the "Splash Brothers"), led the team to three NBA championships. His ability to shoot from virtually anywhere on the court has left fans and opponents in awe.
While Curry is still in his prime and breaking records, the rigors of the NBA will eventually catch up. Speculations about his retirement might be premature, but they're bound to increase as the years go by. Whatever the future holds, Curry's influence on the game is undeniable.
Jimmy Butler: From Underdog to NBA Superstar
Jimmy Butler's rise to NBA stardom is a testament to hard work and determination. Once considered a late first-round pick with limited potential, Butler has proven his doubters wrong time and again.
Starting his career with the Chicago Bulls, Butler's work ethic quickly set him apart. His stints with the Minnesota Timberwolves, Philadelphia 76ers, and most notably, leading the Miami Heat to the NBA Finals, have showcased his evolution as a player and leader.
While Jimmy Butler is still performing at an elite level, the physical demands of the NBA are relentless. As he continues to lead the Miami Heat, discussions about his future and potential retirement will inevitably surface. Regardless of his decision, Butler's story will remain an inspiration for aspiring players everywhere.
Carmelo Anthony: Elite Scorer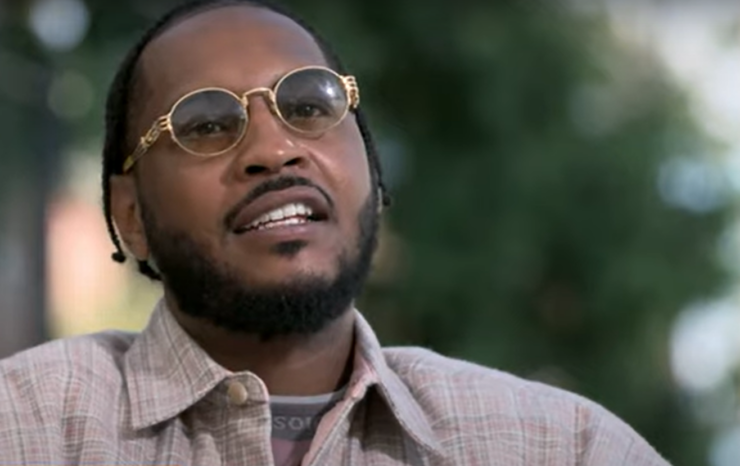 At 37, Carmelo Anthony remains in impressive shape, suggesting he could continue playing for another few years. He recently inked a one-year contract with the LA Lakers, marking the first time he'll team up with his long-time friend, LeBron James, in the NBA.
Despite his age, Carmelo maintains his reputation as a top-tier scorer and is competent on the defensive end. He currently sits at the 10th position on the NBA's all-time scoring list. During his recent stint with the Portland Trail Blazers, he recorded an average of 13.4 points, 3.1 rebounds, and 1.5 assists, with a field goal percentage of 42.1%.
Kyle Lowry: Heating Up Miami with Ageless Energy!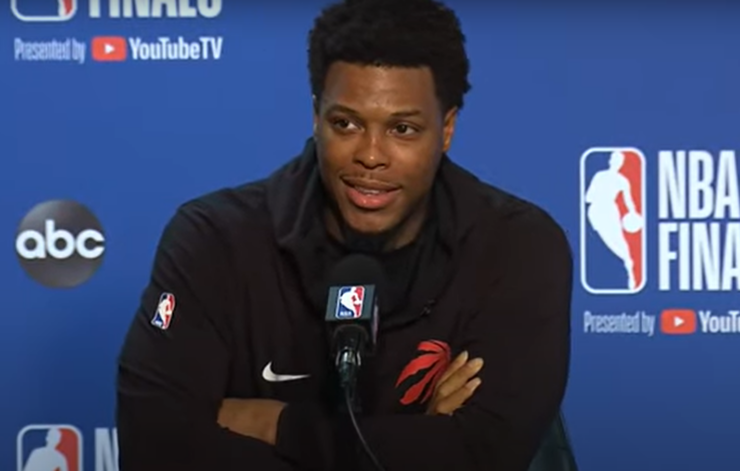 Kyle Lowry recently committed to a three-year contract with the Miami Heat, potentially extending his NBA tenure until he's 38. With 15 years of play under his belt, Lowry remains remarkably agile and shows no evident decline in his performance.
In his last season with the Toronto Raptors, he posted averages of 17.2 points, 5.4 rebounds, and 7.3 assists. Impressively, he managed a 43.6% shooting accuracy from the field, marking the second-highest average of his NBA journey.
Together with Kawhi Leonard, Lowry steered the Raptors to an NBA championship in 2019, besting the injury-ridden Golden State Warriors. As he joins the Heat, there's hope he might be the missing piece to their championship puzzle. They came tantalizingly close in 2020 but fell short against the very player who last secured a title for Miami – LeBron James.
Al Horford: Return Of The Great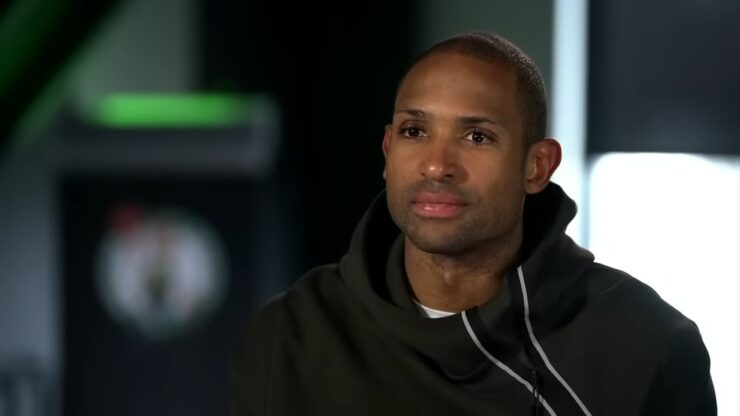 Al Horford made his way back to Boston in the 2020-21 NBA offseason, securing a deal that ensures his presence on the team for an additional two years. Despite being a 5-time All-Star, Horford seems the most likely to hang up his sneakers sooner than the other players mentioned here.
His performance in the 2020-21 NBA season was less than stellar. After participating in just 28 games, he was benched due to compatibility issues with the team's dynamics. At 34, the center has remarkably maintained his health, especially considering the physical demands of his position. Nevertheless, he's set to play for the Celtics for two more seasons, after which he might explore opportunities with another team.
FAQ
Is LeBron going to retire?
As of now, LeBron James has not made any official announcements regarding his retirement. Given his current performance and impact on the game, it's unclear when he will decide to hang up his jersey.
What teams will retire LeBron's jersey?
While no official announcements have been made, it's widely speculated that both the Cleveland Cavaliers and the Miami Heat will retire LeBron's jersey, given his significant contributions to both franchises. The Los Angeles Lakers might also consider this honor, depending on his continued impact with the team.
Has the NBA ever retired a jersey?
Yes, several NBA teams have retired jerseys to honor players who have made significant contributions to their respective franchises. This tradition is a way for teams to show appreciation and ensure that the player's legacy is remembered.
Who has the most retired jerseys in the NBA?
The Boston Celtics hold the record for the most retired jersey numbers, with over 20 numbers hanging from the rafters of the TD Garden. This is a testament to the franchise's rich history and the numerous legends who have played for the team.
Is the number 69 banned in the NBA?
The number 69 is not officially banned in the NBA. However, it's rarely chosen by players, likely due to its cultural connotations. To date, no NBA player has worn the number 69 during a regular season or playoff game.
Is number 23 retired?
The number 23 is one of the most iconic numbers in basketball, primarily because of Michael Jordan. The Chicago Bulls have retired the number 23 in honor of Jordan. The Cleveland Cavaliers also retired the number for LeBron James during his first stint with the team, but it was reactivated upon his return.
Who has worn 77 in the NBA?
The number 77 has been worn by a few players in the NBA. Notably, Luka Dončić of the Dallas Mavericks currently wears the number 77. Other players who have donned this number in the past include Joffrey Lauvergne and Andrea Bargnani.
Can a player who has retired return to play in the NBA?
Yes, a player who has retired can sign a new contract and resume their career. The team retains whatever Bird Rights they have over the retiring player, indefinitely.
How long after a player retires are they eligible for the Hall of Fame?
A player or coach must have been retired for at least five years before they can be considered for induction into the Hall of Fame.
What age can NBA players start receiving their pension?
NBA players can start receiving pension payments as early as 45 years old. However, the payments are reduced if they start receiving them before the age of 62. Players are encouraged to wait until they're 62 to receive the highest possible payments.
Final Words
The NBA, a league of legends, dynasties, and unforgettable moments, is on the cusp of a transformative era. As these iconic players contemplate the next chapters of their lives, fans worldwide are left with a mix of anticipation and nostalgia.
Their legacies, however, are etched in stone, forever immortalized in the annals of basketball history. As we look to the future, we're reminded of the transient nature of sports and the everlasting impact of true greatness.