The three brothers behind Sebastian Joe's ice cream are upholding a family tradition of delightful desserts
If you go back two generations to Sendrio in northern Italy, you'll find the roots of Sebastian Joe's ice cream business. There, in a small town, a young boy named Sebastiano Pellizzer sold gelato in the streets to his neighbors. Frozen treats must be in the Pellizzer blood, because two generations later, Sebastiano's three grandsons are still doling out scoops to their Southwest neighbors.
The Pellizzer Brothers — Michael, Todd, and Tim — ate a lot of ice cream growing up in south Minneapolis. They also grew up listening to tall tales about selling gelato from their storytelling grandfather. So it was only natural that the grandsons of a gelato peddler would open up their own ice cream business.
It started about 20 years ago when the brothers began experimenting. Michael, then a bartender, started to mix liquor flavorings with other ice cream flavors. Todd, a coffee lover, blended coffee flavors, and Tim concentrated on creating the perfect vanilla. In the early days, the brothers hosted Friday night tasting parties, trying their recipes on friends.
It's easy to imagine those parties since the brothers' enthusiasm for ice cream hasn't abated. In fact, as they gave a tour of their Kingfield factory, eagerly describing the intricacies of making ice cream, you got the sense that Sebastian Joe's isn't run by savvy neighborhood entrepreneurs, but instead by three wide-eyed and sugar-deprived boys who've inherited Willy Wonka's Chocolate Factory.
Flavor makers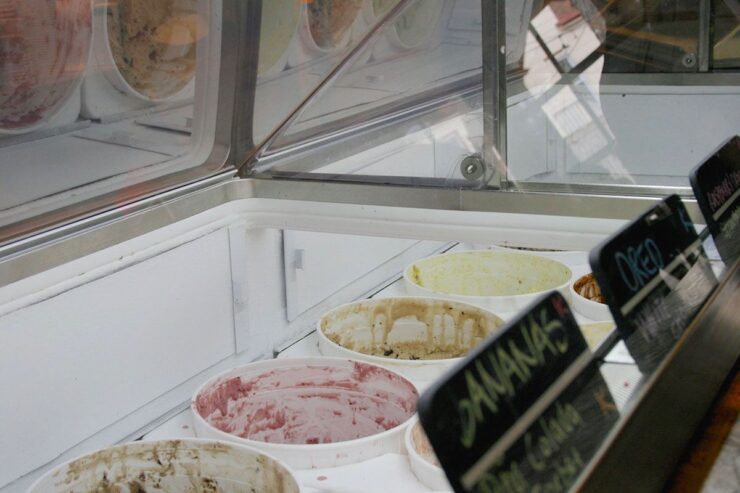 Sitting in a modest brick-clad warehouse that houses hundreds of gallons of super-premium ice cream, Michael and Todd are eager to chat about new flavors and old favorites. Just a few yards away a machine spurts out gallons of a very cold and light-green mixture.
It's a new Green Tea flavor, suggested by a customer. The brothers hadn't thought of a tea flavor before, because the originators of Chocolate Coyote (chocolate ice cream with cinnamon and cayenne pepper) aren't big tea drinkers. Michael, an affable guy and not the sort to offend, grimaced a bit discussing Green Tea. "It's not my favorite," he said.
With 110 flavors on their roster, it's hard to blame him for having preferences. Michael has a story for every flavor, such as Pavarotti (banana ice cream with caramel and chocolate chips), one of the few flavors where the name has nothing to do with its taste.
"We gave it the name Pavarotti because we sent some to Pavarotti's dressing room the day he performed in Minneapolis," Michael said. "I don't think it ever got to him, and of course singers never eat ice cream before they sing… But lots of people order the flavor just because they like the name".
Pavarotti wasn't invented during one of the Friday night tasting parties, but at least one of their signature flavors, Raspberry Chocolate Chip was. "That's an interesting story," said Michael. "I was trying to make Chocolate Raspberry, and it wasn't working, the chocolate just overpowered the raspberries. But then someone mistakenly called it Raspberry Chocolate Chip and that caught my attention. Using raspberry ice cream is perfect, it allows the chocolate chips to stand out."
Joe is a go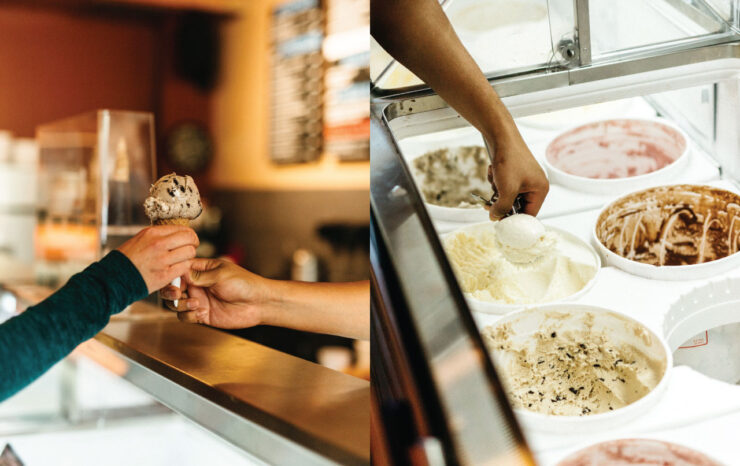 In 1984, after perfecting Vanilla and Raspberry Chocolate Chip they opened their first shop at Riverplace near downtown Minneapolis, calling it Fratelli, or "brothers" in Italian.
Two years later, they outgrew the shop and needed a new location, plus a new name. Riverplace management only leased to one-of-a-kind shops, so the brothers couldn't open a second shop named Fratelli. So, they came up with Sebastian Joe's, after their grandfather. When Sebastiano first immigrated to New York, his boss nicknamed him Joe, thinking Sebastiano was too difficult to pronounce.
In 1986 they opened their first Southwest location in Lowry Hill, at the intersection of Franklin and Hennepin, making the ice cream in the basement. In '88 they opened up a shop at 44th and Upton in Linden Hills. By 1990, the business was selling hundreds of gallons of ice cream and developing a market for custom-made restaurant flavors. It became more painful to heave buckets up from the basement.
Todd describes himself and his brothers as "south Minneapolis kids," so they didn't look far for a new location to manufacture their ice cream. In 1990 they moved into a one-story building at 43rd and Nicollet, behind what is now Anodyne Caf. "A friend of ours owned the place next door, and we didn't want to leave Minneapolis," Todd said.
Also, read our blog on how long can raw chicken be out until it's gone bad.
The process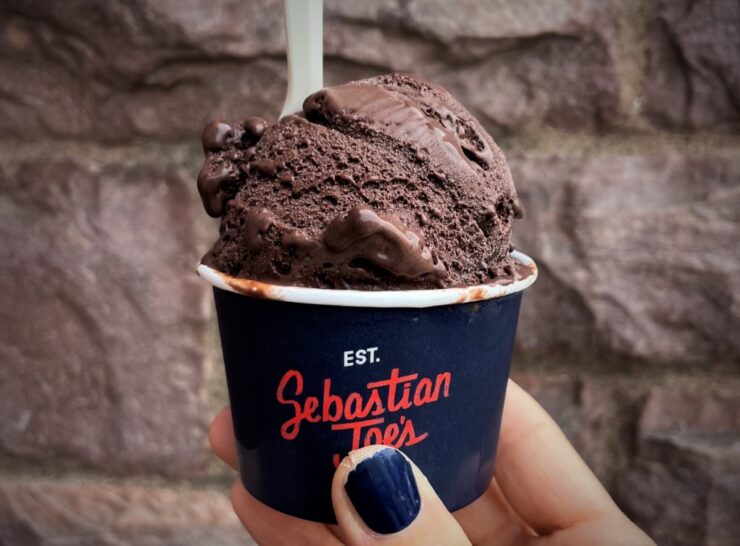 As he steps into one of three walk-in freezers, Michael mysteriously says that the mix for Sebastian Joe's ice cream is made "in the five-state area" by an unnamed company. He says that more information would give his competitors too big a clue to their secret recipe.
The mix, which contains 16 percent butterfat, 2 percent eggs plus sugar and cream, comes in a plastic bag. The mix is poured into a machine that stirs and freezes the ingredients. Sebastian Joe's uses only high-quality, all-natural ingredients (except for Oreo cookies) in their super-premium ice cream.
It takes 11 minutes in a cylinder mixer (that acts like an air conditioner) to thicken the mix and then pour the ice cream into a 10-gallon bucket.
The bucket is quickly moved into a freezer kept at 30 degrees below zero. This super-cold environment flash-freezes the ice cream, protecting its texture. The ice cream is ready for distribution 24 hours later. Most of it is consumed within two days.
The mixer can make 10 gallons every 11 minutes and Sebastian Joes's can make up to 60 batches a day. Neither Todd nor Michael could guess how much of their ice cream is eaten on a hot summer day, but Todd said, "Let's just say we've never run out."
They keep about 150 gallons of ice cream at the Kingfield location, and some in storage at each store.
There are 110 Sebastian Joe's ice cream flavors, but some aren't always available. The Lowry Hill store has 24 flavors, with 16 in Linden Hills. The brothers guarantee that their signature flavors — Vanilla, Chocolate, Raspberry Chocolate Chip, and Pavarotti — will be in stock.