Milwaukee, the largest city in Wisconsin, is a place of unexpected surprises and hidden gems. Nestled on the southwestern shore of Lake Michigan, this vibrant city is a melting pot of diverse cultures, rich history, and a thriving arts scene. It's a city that effortlessly blends the old with the new, where historic architecture stands shoulder to shoulder with modern skyscrapers, and traditional breweries coexist with innovative culinary hotspots. But Milwaukee is more than just its iconic beer and cheese. It's a city that invites you to explore its charming neighborhoods, engage with its friendly locals, and immerse yourself in its unique experiences.
Whether you're a couple seeking a romantic getaway, a family looking for fun-filled activities, or a solo traveler on the hunt for your next adventure, Milwaukee has something for everyone. From romantic strolls along the Milwaukee RiverWalk and sunset picnics at Bradford Beach, to surfing on the lake and exploring the city's haunted history, Milwaukee offers a plethora of experiences that are as diverse as they are exciting.
In this guide, we'll take you on a journey through Milwaukee's must-see attractions and hidden gems, offering insider tips and recommendations to help you make the most of your visit. So, buckle up and get ready to discover the unexpected delights and timeless charm of Milwaukee.
1. Visit Gertie the duck on the Milwaukee RiverWalk
Before checking out the Bronze Fonz, take a trip to see Gertie the duck. This heartwarming statue, which has been a part of the RiverWalk since 1997, commemorates a mallard that laid her eggs near the Wisconsin Avenue bridge in 1945.
Gertie and her ducklings symbolize Milwaukee's heart and resilience, and visiting her is a must-do, especially for children.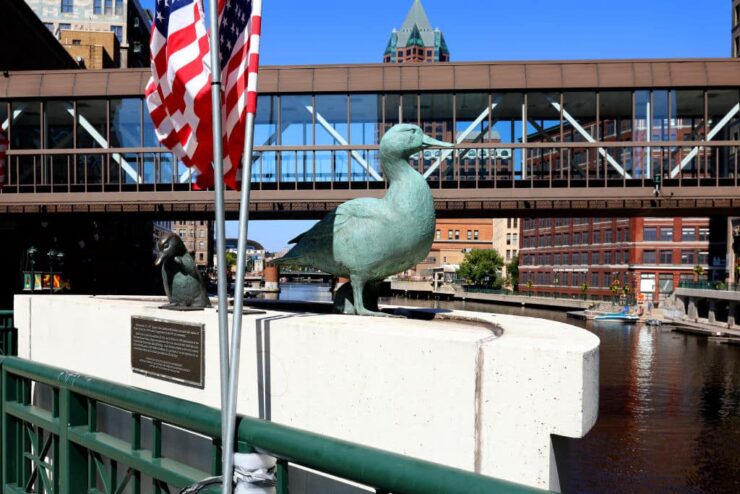 2. Embrace your creative side at American Science & Surplus
American Science & Surplus is a treasure trove of interesting gadgets, gizmos, and random objects. Perfect for makers, parents, and anyone in between, this store offers a variety of kits and materials to bring your wildest projects to life.
As you browse, don't forget to read the employees' hilarious product descriptions.
3. Catch a wave at Bradford Beach
Surfing in Milwaukee is a real thing. Head to Bradford Beach or Atwater Beach during surfing season to watch experienced surfers ride the waves.
For novice surfers, September is the ideal time, while expert surfers may venture out into the winter months.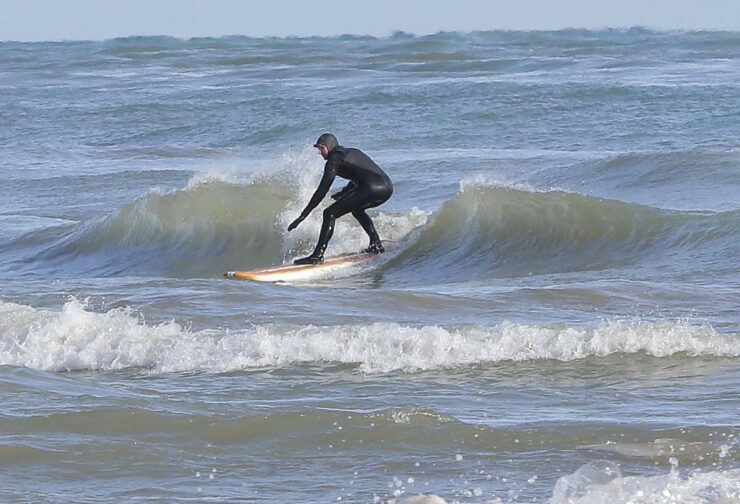 4. Experience the haunted Lion Bridge at Lake Park
Lake Park's Lion Bridge, constructed in the late 1890s, is rumored to be haunted by ghostly children. While visiting, also explore other fascinating parts of the park, such as a Cold War missile tracking building and a burial mound from the Middle Woodland Culture.
5. Discover unusual Milwaukee facts with a walking tour
Historic Milwaukee Inc. offers several self-guided walking tours that reveal intriguing facts about the city.
Learn why the flame on the Wisconsin Gas Co. building changes colors, the story behind the lion that once lived on an upper floor of the Central Library, and how the Pabst Mansion became the last remaining mansion on its street.
For a tour that's perfect for Milwaukee's unpredictable weather, try the Skywaukee tour, which explores downtown from the comfort of the indoor skywalk system.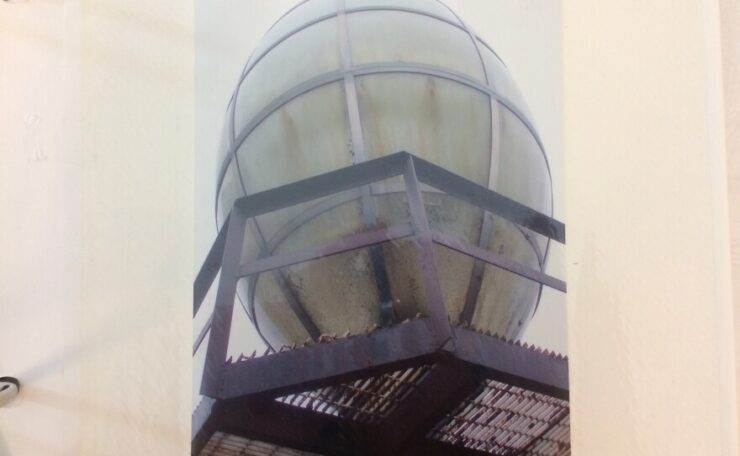 Fun things to do in Milwaukee for couples
1. Romantic strolls along the Milwaukee RiverWalk
Take a leisurely walk along the Milwaukee RiverWalk, which stretches for three miles through the heart of the city. You can explore the shops, cafes, and public art installations, including the Bronze Fonz and Gertie the Duck statues, while enjoying the picturesque river views.
2. Sunset picnic at Bradford Beach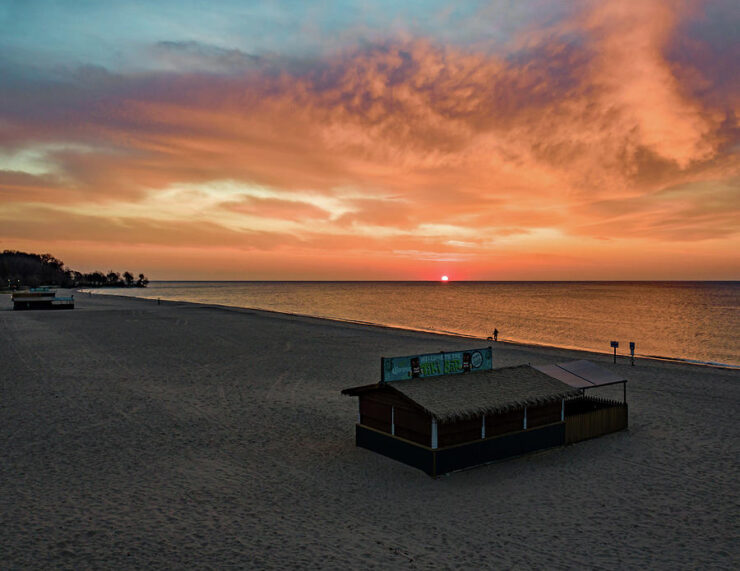 Pack a picnic basket and head to Bradford Beach for a romantic sunset. Relax on the sand, watch the sun set over Lake Michigan, and listen to the soothing sound of waves lapping the shore.
3. Take a scenic boat cruise
Experience Milwaukee from a different perspective by taking a boat cruise on the Milwaukee River and Lake Michigan.
Choose from a variety of options, including sightseeing cruises, dinner cruises, and themed cruises that offer a unique and romantic experience.
4. Visit the Milwaukee Art Museum
Art-loving couples will enjoy exploring the Milwaukee Art Museum, which boasts an extensive collection of over 30,000 works of art.
The museum's stunning architecture, featuring the iconic Quadracci Pavilion designed by Santiago Calatrava, makes for a memorable visit.
5. Catch a live performance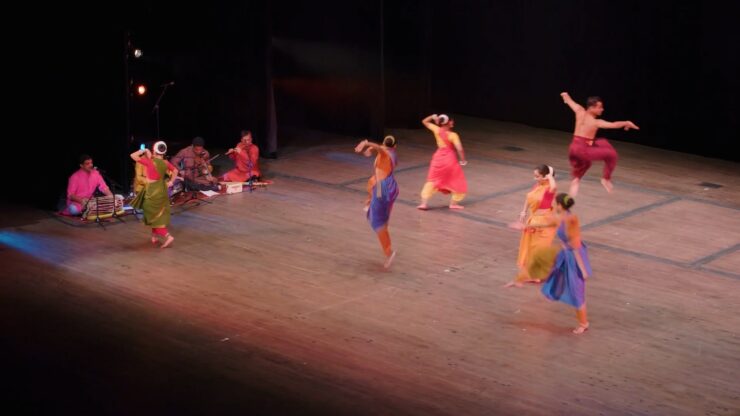 Milwaukee has a vibrant performing arts scene, with numerous venues offering live theater, music, and dance performances.
Check out the Pabst Theater, the Marcus Performing Arts Center, or the Milwaukee Repertory Theater for a romantic evening of entertainment.
6. Wine and dine in the Historic Third Ward
The Historic Third Ward is home to some of Milwaukee's best restaurants and bars. Enjoy a romantic dinner at a fine dining establishment, share small plates at a trendy eatery, or indulge in craft cocktails at a cozy speakeasy.
7. Explore the Mitchell Park Horticultural Conservatory (The Domes)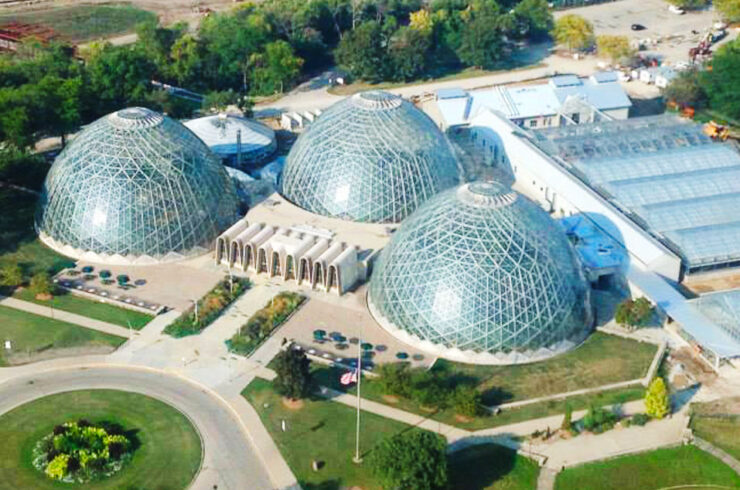 Visit the Mitchell Park Horticultural Conservatory, affectionately known as "The Domes" to experience three unique indoor gardens – the Tropical Dome, the Desert Dome, and the Show Dome.
This beautiful and serene setting is perfect for a romantic outing.
8. Stargazing at the UWM Manfred Olson Planetarium
Discover the wonders of the universe at the UWM Manfred Olson Planetarium. Attend a public show or special event, where you can learn about stars, planets, and constellations, and enjoy a unique and intimate experience under the night sky.
9. Take a brewery tour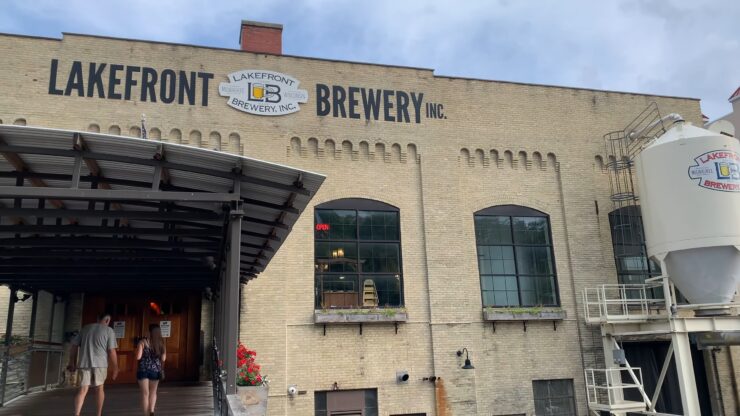 Milwaukee is known for its rich brewing history, and couples can enjoy sampling local brews on a guided brewery tour. Popular options include Lakefront Brewery, Milwaukee Brewing Company, and Pabst Brewery.
10. Enjoy a couple's spa day
Treat yourselves to a relaxing couple's spa day at one of Milwaukee's many luxurious spas. Enjoy a soothing massage, rejuvenating facial, or indulge in a full spa package for the ultimate romantic experience.
Watch This Video too:
Epilogue
As our journey through Milwaukee comes to a close, it's clear that this city is more than just a destination; it's an experience. From its rich history and cultural diversity to its vibrant arts scene and natural beauty, Milwaukee offers a unique blend of attractions that cater to all types of travelers. Whether you're a history buff, a foodie, an outdoor enthusiast, or a romantic couple, Milwaukee has something to offer you.
For those seeking adventure, the city's surfing spots, haunted bridges, and creative hubs provide unique experiences that you won't find anywhere else. For couples, the romantic strolls along the RiverWalk, sunset picnics at Bradford Beach, and scenic boat cruises offer unforgettable moments of connection and intimacy.
But beyond its attractions, what truly sets Milwaukee apart is its spirit. It's a city that celebrates its past while looking forward to the future, a city that values community and diversity, and a city that welcomes visitors with open arms. So whether you're planning a weekend getaway or a longer vacation, consider Milwaukee. You'll leave with not just memories, but experiences that will stay with you long after you've returned home.