In the age of smartphones and digital devices, trivia has never been more accessible or enjoyable. From pop culture to history, there's a game app out there for every type of enthusiast.
Whether you're a casual player or a self-proclaimed know-everything, these 10 best trivia game apps are sure to challenge your knowledge and entertain you in the process. So, grab your phone, download one of these gems, and prepare to flex your brainpower!
1. QuizUp – A Battle of Wits Against Players Worldwide
QuizUp is the ultimate trivia game app for those who love a good head-to-head chfsporallenge. With over 1,200 topics to choose from, you can test your knowledge against players from around the globe.
The app offers a vast range of subjects, from traditional categories like history and sports to quirky topics like '90s cartoons or Game of Thrones. Customize your profile, compete with friends, and climb the leaderboards as you conquer the trivia world.
2. Trivia Crack – Spin the Wheel for Endless Fun
If you enjoy a colorful, engaging, and diverse trivia experience, this is the app for you. Players spin the wheel to determine which of the six categories they'll face: science, entertainment, art, geography, sports, or history.
Collect all six characters by answering questions correctly and be the first to reach the finish line. With millions of questions and regular updates, you'll never run out of fun in this addictive showdown. Keep things fresh by challenging friends or random opponents, and even submit your own questions to contribute to the ever-growing database.
3. Jeopardy! World Tour – A Classic Game Show Reimagined
No list of trivia apps would be complete without Jeopardy! World Tour. This digital adaptation of the iconic game show features the familiar format, complete with Daily Doubles and Final Jeopardy.
Test your knowledge across numerous categories and compete against friends or players from around the world. Rack up winnings to customize your avatar and climb the global leaderboards. Feel like a true contestant as you experience the thrill of Jeopardy! right from your phone.
4. Popcorn Trivia – A Cinematic Adventure for Movie Buffs
If you're a film enthusiast, Popcorn Trivia is the perfect app for you. This app features questions on a wide variety of movies, from classics to the latest blockbusters.
Players can select their favorite film genres and compete against others who share their passion. Earn points to unlock bonus content like behind-the-scenes trivia, and ascend the ranks of the leaderboards to become a true knowledge superstar.
5. Trivia 360 – A 3D Experience
This app stands out with its sleek 3D design and immersive gameplay. This app features thousands of questions across four categories: true/false, flag quiz, landmark quiz, and general knowledge.
The diverse question formats keep the game engaging and challenging, while the stunning graphics make for an enjoyable experience. Climb the leaderboards, challenge your friends, and prove your knowledge with this visually impressive app.
6. RockOn – A Music Trivia App for Audiophiles
RockOn is a must-have app for music lovers, offering a variety of questions spanning genres and decades. Identify songs, different artists, and albums from snippets of audio, and compete against friends or players worldwide in real-time matches. Unlock new playlists and achievements as you demonstrate your music knowledge and climb the leaderboards to become the ultimate music trivia master.
7. Trivia Royale – A Battle Royale of Knowledge Enthusiasts
Trivia Royale takes the competition to the next level, pitting 1,000 players against each other in a battle royale-style tournament. The app's sleek design and engaging gameplay keep you on your toes as you face off in head-to-head matches, striving to be the last player standing. With a wide array of topics and regular content updates, this app ensures that the excitement never wanes.
8. 94% – A Trivia Game of Guesswork
94% offers a unique twist on traditional trivia by asking players to guess the most popular answers to various questions. For instance, you might be asked to name something you eat with a spoon, and you'll need to provide answers that match the top responses.
With its engaging gameplay and creative question format, 94% is a refreshing change of pace from standard apps of this type. Challenge your friends, and see if you can guess what's on the minds of the majority.
9. Sporcle – The Ultimate Trivia App for Quizzing Connoisseurs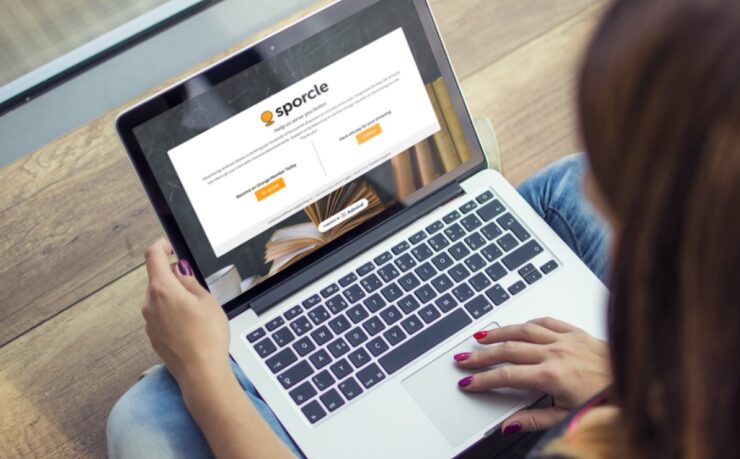 Sporcle offers a massive collection of quizzes across a wide range of categories, making it an excellent app for quiz enthusiasts with diverse interests. From history to sports, geography to entertainment, Sporcle has something for everyone.
The app features both timed and untimed quizzes, allowing you to choose your preferred playing style. Challenge your friends, earn badges, and prove your expertise with Sporcle.
10. Trivia Quest – A Journey Through Knowledge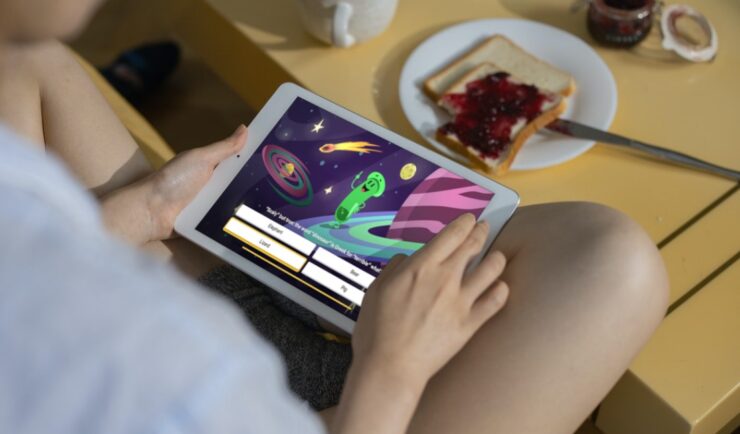 This app takes players on an exciting journey through the world of trivia, with thousands of questions spanning numerous categories. The app offers a unique map-based interface, allowing you to explore different areas and conquer various territories as you progress. Earn coins, level up, and unlock bonus content as you demonstrate your trivia prowess. With its engaging gameplay and captivating visuals, this app offers a delightful experience.
Bonus: Trivia Games That Pay Real Money
For those who enjoy the thrill of competing in trivia games and the excitement of potentially earning real money, there's a world of game apps that combine both. These apps not only test your knowledge across various subjects but also offer real cash prizes to the winners.
1. Swagbucks LIVE: Earn Swagbucks and Redeem Them for Cash
Swagbucks LIVE is a live trivia game show app where you can compete for a share of a cash prize pool. Players must answer a series of multiple-choice questions within the allotted time to progress through the game.
The cash prize is split among all players who successfully answer all questions correctly. Swagbucks earned through the app can be redeemed for cash or gift cards, making this an enticing option for trivia enthusiasts looking to earn some extra money.
2. HQ Trivia: The Pioneer of Cash Prize Trivia Apps
This game took the world by storm when it first launched, offering live trivia game shows with real cash prizes. Players compete in real-time, answering a series of increasingly difficult questions.
Those who manage to answer all questions correctly share the cash prize pool. With its engaging hosts and adrenaline-pumping gameplay, this game provides an exciting opportunity to test your knowledge and win real money.
3. Givling: Trivia for a Cause
Givling is a unique trivia app that focuses on helping users pay off their student loans or mortgages. By playing this game, users earn Queue Points that determine their position in the funding queue.
The higher your ranking, the closer you get to receive a payout to help pay off your debt. Additionally, Givling offers daily cash prizes to top-scoring players. With its socially conscious approach, Givling presents an opportunity to have fun while supporting a worthy cause.
4. CashQuiz: A Tournament-Style Trivia Game
CashQuiz offers a tournament-style trivia experience where players compete in real-time matches to win cash prizes. The app features a range of topics and difficulty levels, allowing users to showcase their expertise across various subjects.
The more you play, the higher your chances of winning, as top-performing players are rewarded with cash payouts. With its competitive gameplay and enticing cash prizes, CashQuiz is perfect for quiz buffs looking to earn some extra money.
How to Choose the Ideal Trivia Game for You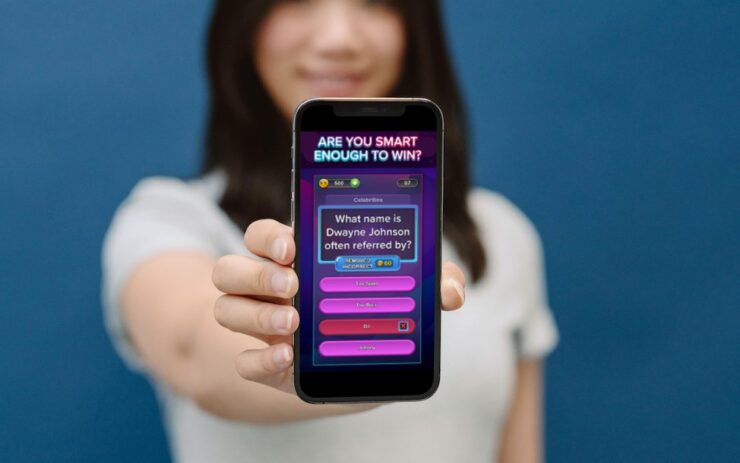 With so many games available on the market, it can be challenging to choose the right one for you. The ideal trivia game should not only challenge your knowledge but also cater to your interests and preferences. Here are some factors to consider when choosing the perfect game for you.
Topics and Categories
The first thing to consider is the topics and categories offered. Do you prefer general knowledge questions or more specialized topics like sports or pop culture? Make sure the game you choose offers topics that interest you and are within your area of expertise.
Difficulty Level
The difficulty level should also be a factor in your decision. If you're new to trivia, you may want to start with a game that offers easier questions and gradually work your way up. If you're a pro, you may want to look for a game that challenges your expertise and offers more difficult questions.
Gameplay and Format
The gameplay and format should also be considered. Do you prefer a live game show-style experience, or do you prefer to play at your own pace? Are you looking for a game that offers solo play or a game that you can play with your squad, or one that lets you compete against friends or other players? Choose a format that suits your playing style and preferences.
Prize and Reward System
If you're interested in playing these games for real money, the prize and reward system should be a significant factor in your decision. Consider the payout structure and the likelihood of winning. If you're not interested in real money rewards, look for games that offer other rewards like badges, achievements, or unlockable content.
Frequently Asked Questions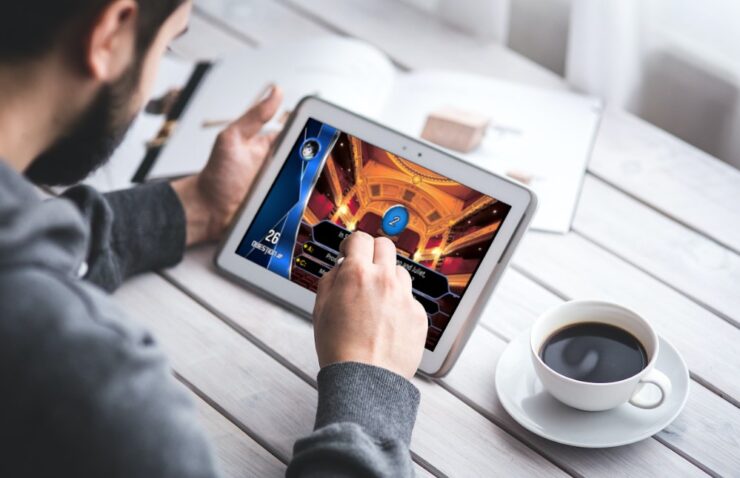 1. Are these game apps free to download and play?
Yes, most of them are free to download and play. However, some apps may offer in-app purchases for extra features or lives, but these are not necessary to participate in the games and win cash prizes.
2. How can I redeem my winnings from trivia game apps?
Each app has its specific method for redeeming winnings. Typically, you can redeem your earnings through PayPal, direct deposit, or gift cards. Be sure to read the app's guidelines and rules to learn more about the redemption process.
3. Is it possible to earn a substantial income from playing trivia game apps that pay real money?
While it is possible to win cash prizes, it's important to remember that these apps are primarily for entertainment and should not be considered a reliable source of income. However, for quiz enthusiasts, these apps provide an exciting opportunity to test their knowledge and potentially earn some extra spending money.
4. Are these game apps available on both Android and iOS devices?
Most of them are available for both Android and iOS devices. Be sure to check your device's app store to see if the app you're interested in is compatible with your smartphone or tablet.
5. What happens if multiple players win in a trivia game app that pays real money?
In most cases, if multiple players win a cash prize, the prize pool is divided equally among the winners. This means that the more winners there are, the smaller each individual prize will be. However, this also adds an element of excitement and competition to the game.
6. Are there any age restrictions for playing trivia game apps that pay real money?
Generally, players must be at least 18 years old to participate in these games. This age restriction is in place to comply with legal requirements and ensure responsible gaming. Be sure to check the specific age requirements for each app before downloading and playing.
7. How do these games ensure fair play?
The developers of these games take several measures to ensure fair play. These may include monitoring for cheating, implementing strict rules and guidelines, and using algorithms to detect and prevent suspicious activity. Additionally, many apps rely on user feedback to identify and address any potential issues.
Final Words
No matter your interests or skill level, there's a trivia game app for everyone on this list. From head-to-head battles to creative question formats, these 10 best trivia game apps offer endless opportunities for entertainment and brain flexing.
So, download your favorites, invite your friends, and prepare to embark on a thrilling journey through the world of trivia. Whether you're a casual player or a seasoned buff, these apps are guaranteed to provide hours of fun, challenge, and learning.