Your Realtor is more than just a professional guiding you through one of the most significant financial milestones of your life. They're the ones who help showcase your home in its best light, ensuring it fetches a good price. They're also the ones who assist you in finding that perfect corner in the world to call your own. Their knowledge and expertise ensure that every step of the journey is seamless and comprehensible.
It's not uncommon for the professional bond between a Realtor and their client to evolve into a personal friendship. After all, they've been with you through an emotional rollercoaster of house hunting or selling.
If you've had a delightful experience with your Realtor and want to express your gratitude, a thoughtful gift can be a beautiful gesture.
However, there's a subtle art to picking the right gift, keeping in mind etiquette and budget. Dive into this guide to select the perfect token of appreciation for your Realtor, celebrating the bond you've built.
Is it a Good Idea to Gift Your Realtor a Thank-You Present?
The decision to gift your Realtor often stems from a place of gratitude and personal connection. While some might ponder if it's in good taste or not, the truth is, there's no hard and fast rule about it. You're under no obligation to present your Realtor with a gift, and more often than not, they won't be anticipating one.
Interestingly, the tables are often turned, with many Realtors gifting their clients tokens of appreciation, ranging from quaint home decor items to lavish experiences.
The realm of real estate isn't just about bricks and mortar; it's deeply emotional. Sellers bid adieu to spaces filled with memories, while buyers embark on new chapters.
In this journey, your Realtor isn't just a professional aide but often becomes a confidant, especially when they go above and beyond to seal the deal. It's only natural to feel the urge to express gratitude.
If you decide to go down the gift route, remember it's the thought that counts. A present that resonates with your Realtor's passions or is practical will always be well-received. It's a gesture of appreciation, and when done with sincerity, it's far from being considered tacky.
Setting a Budget for Your Realtor's Thank-You Gift: A Guide
When it comes to gifting your Realtor, it's essential to strike a balance between appreciation and practicality. Here's a step-by-step guide to help you decide on an appropriate budget:
Establish a Baseline: Before diving into gift ideas, set a preliminary budget. This gives you a clear direction and ensures you don't overspend.
Consider the Commission: Remember, Realtors earn a commission from the sale or purchase of your property, which can be a substantial amount. This isn't to say they don't deserve a gift, but it's worth keeping in mind when deciding how much to spend.
Factor in Your Expenses: The home buying or selling process comes with its own set of expenses. From moving costs to potential temporary housing, it's essential to prioritize your financial obligations.
$50 to $100 Range: A general rule of thumb is to keep the gift between $50 and $100. This range allows for thoughtful and quality gifts without breaking the bank.
Personal Touch Over Price: If you know your Realtor has a particular interest, like a favorite sports team, and tickets are slightly above your budget, it might be worth the extra expense for that personal touch. However, always ensure it doesn't strain your finances.
Location and Property Value: If you're dealing with luxury properties in upscale neighborhoods, it might be customary to gift something more lavish. But again, this should align with what you're comfortable spending.
Thoughtful Gift Ideas for Your Realtor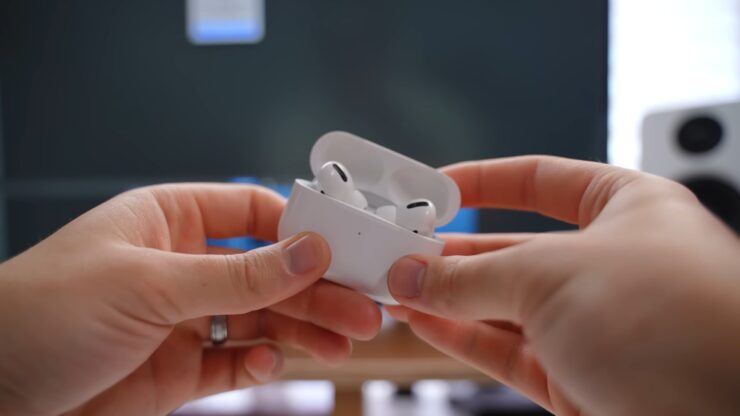 Expressing gratitude to your Realtor can be a delightful experience, especially when you find the perfect gift that resonates with their personality and profession. Here's a curated list of gift ideas to consider:
Office Supply Gift Card: A practical choice, this ensures they're well-stocked with essentials like paper, ink, and other stationery. It's a nod to their hard work and the countless documents they handle.
Desk Decor:

Candles: A scented candle can bring warmth and a pleasant aroma to their workspace.
Indoor Plants: A touch of greenery can brighten up their desk and also improve air quality.
Tchotchkes: Little decorative items can add a personal touch to their workspace, making it feel more homely.

Practical Tools:

Phone Dock for Car: Essential for Realtors on the go, ensuring they can navigate and communicate hands-free.
Wireless Earbuds: Useful for attending calls while showing properties or when they're on the move.

Personalized Keepsakes:

Engraved Items: Think of keychains, pens, or nameplates with their name or a special message.
Realtor-themed Gifts: Mugs, wreaths, or ornaments that celebrate their profession can be both fun and meaningful.

Experience Gifts:

Movie Tickets: Everyone loves a good movie night.
Spa Day: A day of relaxation can be a perfect way for them to unwind.
Theme Park Admission: A day of fun and thrill can be a refreshing change from their routine.

Beverages:

Locally-Roasted Coffee: A treat for coffee lovers, ensuring they start their day right.
Wine or Whiskey: A classic choice for those who appreciate a good drink.
Tea or Craft Beer: Depending on their preference, these can be delightful alternatives.
Note: It's essential to be considerate when gifting beverages. Ensure you're aware of your Realtor's preferences and lifestyle. If unsure, it might be best to opt for a non-alcoholic or non-beverage gift to avoid any awkwardness.
Gifts to Avoid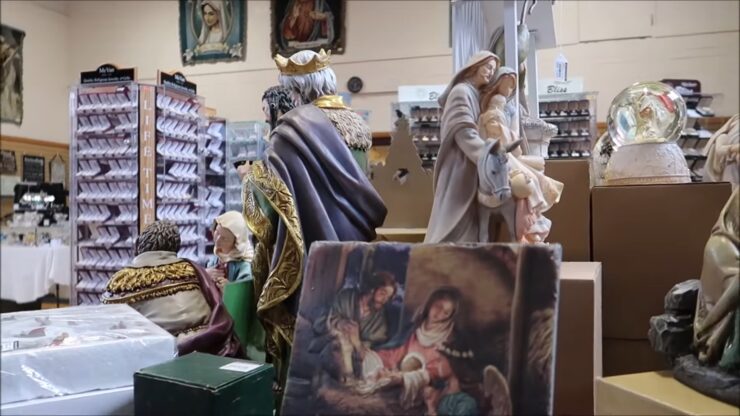 There are some gifts that you should avoid as you look for an appropriate way to show your appreciation to your agent. Alcohol is a good example of a gift to avoid unless you know your Realtor actually drinks it. As you search for the perfect thank you gift for Realtor, avoid these options so you don't waste your money.
Political gifts. Even if you and your Realtor are aligned politically, they might not want a bumper sticker, yard sign, t-shirt, or statement item. Many Realtors try to stay politically neutral around their clients.
Religious gifts. Not everyone is religious or practices their faith in the same way. Even simple gifts with Bible verses printed on them might not be well received.
Humorous gifts. Very few people have the same sense of humor. A gift that you find hilarious might actually be offensive or tacky to your agent.
Large personalized gifts. Just because you would hang something in your home doesn't mean your Realtor would choose it for theirs. This gift might get thrown out because the personalization means it can't be donated.
Gifts they want to pick out for themselves. Clothes and jewelry, for example, are highly subjective items. It's better to buy a gift card for them instead.
If you are unsure about a gift, try to find something that almost anyone can enjoy. For example, some people don't care about plants and would accidentally kill even the most durable succulents.
However, almost anyone can appreciate a gift card to a home improvement store where you would otherwise buy that plant. You can also include a gift receipt if you are unsure whether a gift will be well-received.
The Right Time and Ways to Appreciate Your Realtor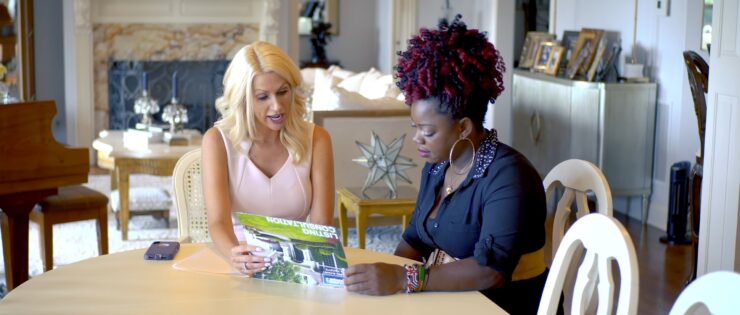 Gifting your Realtor is a thoughtful gesture, but timing and the manner in which you show appreciation can amplify its impact. Here's a guide to ensure your gesture is both timely and meaningful:
Wait for the Right Moment:

Post-Deal Completion: It's crucial to wait until the entire real estate transaction is finalized. Real estate can be unpredictable, and it's best to avoid any premature celebrations.
Closing Appointment: This is a common time for Realtors to gift their clients. If you've got a gift for them, this is an apt moment to reciprocate.

After Settling In:

If the closing period is hectic, consider sending the gift once you're comfortably settled in your new home. This also allows you to personalize the gift, perhaps with photos of your furnished and decorated space.

Always Include a Thank-You Note:

Clarify the Gesture: Especially if the gift is sent to their office, a note ensures they know it's from you.
Make It Personal: Share what you valued most about their service. Genuine appreciation can sometimes be more valuable than the gift itself.

Beyond Physical Gifts:

Online Reviews: A positive review can significantly boost a Realtor's business. Platforms like Google, Facebook, or specialized real estate sites are great places to leave feedback.
Testimonials: A detailed testimonial, perhaps with a photo of your new home, can be a valuable marketing tool for them.
Referrals: One of the highest forms of praise is to trust your Realtor enough to recommend them to friends and family. It's a direct way to contribute to their success.

Gifts Needn't Be Expensive:

Remember, it's the thought that counts. If finances are tight post-move, consider the non-material ways of showing appreciation mentioned above.
FAQ
How do you say thank you to real estate clients?
Expressing gratitude to real estate clients can be done through a personalized note or email. You might say, "It's been a privilege assisting you in finding your dream home. Your trust and patience throughout the process have been greatly appreciated. I hope you create wonderful memories in your new abode!"
How do you thank a realtor at closing?
At the closing of a property deal, a simple yet heartfelt message can convey your appreciation. Consider saying, "Thank you for guiding me through this journey. Your expertise and dedication made all the difference. I couldn't have done it without you."
How do you professionally thank a client?
When thanking a client in a professional setting, maintain a tone of genuine appreciation. A statement like, "We truly value the trust you've placed in our services. Your satisfaction is our top priority, and we're grateful for the opportunity to work with you," can be effective.
How do you thank a customer service agent?
For a customer service agent who has been particularly helpful, you might express gratitude by saying, "Your assistance today was invaluable. I appreciate the time and effort you took to resolve my concerns. Thank you for going above and beyond."
How do you thank a client for a gift?
Receiving a gift from a client is a kind gesture that deserves acknowledgment. You can say, "I was genuinely touched by your thoughtful gift. It's been a pleasure working with you, and this gesture only adds to the many reasons I'm grateful for our collaboration."
Final Words
Navigating the world of real estate is a journey filled with highs, lows, excitement, and anxiety. Your Realtor stands by your side, guiding and supporting you through every twist and turn. While the professional relationship is rooted in business, it often blossoms into a bond of trust and friendship. Expressing your gratitude with a thoughtful gift is a beautiful way to acknowledge their dedication and hard work.
However, remember that the most cherished gifts are often those that come from the heart. Whether it's a handwritten note, a positive online review, or a simple thank-you, the gesture's sincerity speaks volumes. As you embark on this new chapter in your home, take a moment to reflect on the journey and the people who helped make your dream a reality. Your Realtor played a pivotal role, and a token of appreciation, no matter how big or small, will surely be treasured.