The Ford Bronco, a symbol of rugged adventure and timeless design, roared back to life in 2021, rekindling the passion of its devoted followers. For many, the Bronco is more than just a vehicle; it's a cherished memory, a reminder of road trips, family outings, and the thrill of the open road.
The original Bronco, with its rich history spanning five generations, graced the roads from 1966 to 1996. Its absence left a void, a yearning for its unmistakable silhouette and indomitable spirit.
Now, as the new Bronco makes its grand re-entry, it carries with it the weight of nostalgia. Every roar of its engine, every turn of its wheels, evokes memories of days gone by.
Yet, this modern iteration is not just a tribute to the past; it's a bold step into the future. It boasts state-of-the-art features, advanced technology, and a design that seamlessly blends the old with the new.
However, as with all things, the new Bronco Sport is not without its challenges. While many owners revel in its renewed glory, some have voiced concerns, particularly in two specific areas.
These concerns, while valid, are a testament to the deep connection and high expectations people have for this iconic SUV. After all, when something is so personally intertwined with one's memories and experiences, every detail matters
The Bronco Sport's Market Position and Buyer Profile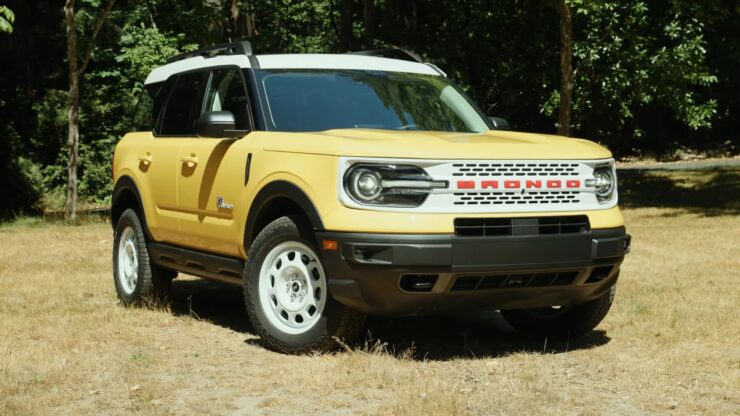 The Ford Bronco Sport has positioned itself as a formidable contender in the compact SUV segment. J.D. Power, a renowned name in automotive research, conducted the 2022 Automotive Performance, Execution, and Layout (APEAL) study.
This study aimed to understand the average buyer profile of the new Bronco Sport and to discern what aspects of the vehicle they loved or disliked.
Interestingly, while the small SUV segment typically sees a buyer split of 58% women and 42% men, the Bronco Sport has achieved an even 50/50 gender distribution among its buyers. Furthermore, the median age of a new Bronco Sport owner stands at 55, just a year older than the average buyer in the small SUV segment.
Areas of Concern for Bronco Sport Owners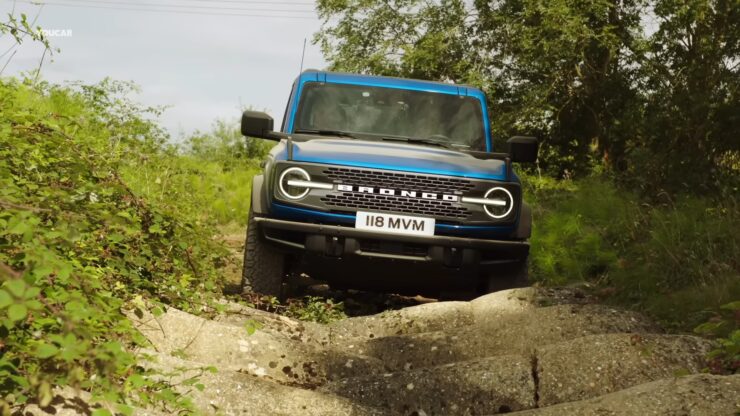 The APEAL study meticulously ranked ten primary categories of the Bronco Sport based on owner feedback. While aspects like exterior styling, driving feel, and interior design received positive feedback, there were areas that didn't fare as well. The two most significant concerns for Bronco Sport owners revolved around the SUV's powertrain and its fuel economy.
Diving Deeper: Powertrain and Fuel Economy Issues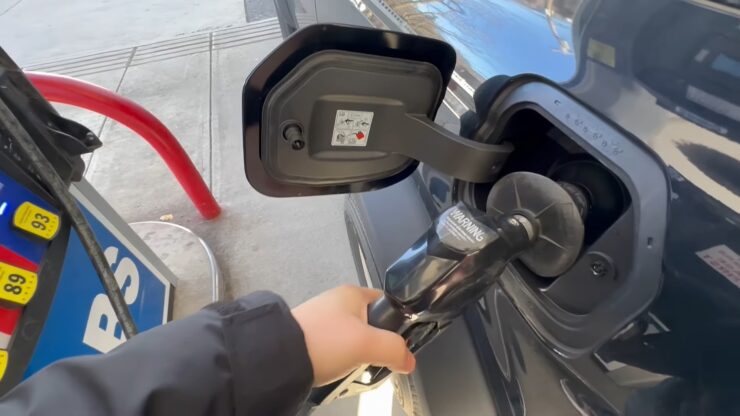 The specifics of why the powertrain and fuel economy were rated poorly by owners weren't detailed in the APEAL study. However, external sources provide some insights. According to Edmunds, the Ford Bronco Sport's average fuel economy stands at 25/28/26 mpg.
While these figures might not be impressive when compared to electric or hybrid SUVs, they are on par with other SUVs in the segment. For instance, the Kia Sportage, Hyundai Tucson, and Mitsubishi Outlander have similar fuel economy figures, yet they rank higher than the Bronco Sport in terms of overall quality.
In terms of powertrain, the 2023 Ford Bronco Sport offers two options. The base model comes with a turbocharged 1.5L three-cylinder engine producing 181 hp. For those seeking more power, there's an upgraded 2L four-cylinder engine that delivers 245 hp. Both these engines are mated to an eight-speed automatic transmission.
Consumer Feedback: Real-world Experiences
Consumer reviews provide a more detailed picture of the issues faced by Bronco Sport owners:
Drive Train Concerns: Some owners have reported significant drive train problems shortly after purchase. One owner mentioned a torque converter lock-up just two days after buying the vehicle, leading to a month-long wait for Ford's decision and another 22 days for a transmission replacement.
Electrical Issues: Electrical problems have also been a concern. One owner recounted an incident where the Bronco Sport failed to start, with warning lights flashing and error messages appearing. The vehicle was at the dealership for over five days without a clear diagnosis.
Engine Problems: Engine issues seem to be a recurring theme. Some owners have reported engine failures with less than 3,000 miles on the odometer. Others have mentioned problems like AC compressor failures and potential oil or fluid leaks.
FAQ
What are the cons of the new Ford Bronco?
While the new Ford Bronco has received much praise, some of the cons include potential powertrain issues, concerns about fuel economy, and initial reports of electrical problems. Additionally, as with all new models, there might be some teething problems that will be addressed in subsequent iterations.
Should you buy a Bronco Sport?
The decision to buy a Bronco Sport depends on individual preferences and needs. If you're looking for a vehicle with a rich legacy, modern features, and off-road capabilities, the Bronco Sport is a strong contender. However, it's essential to consider potential early-model issues and compare it with other SUVs in the market before making a decision.
What SUV is comparable to a Ford Bronco?
The Jeep Wrangler is often considered the primary competitor to the Ford Bronco, given their similar off-road capabilities and target audience. Other SUVs like the Toyota 4Runner and Land Rover Defender might also be comparable in terms of ruggedness and off-road prowess.
Why do people love Ford Broncos?
The Ford Bronco holds a special place in automotive history. Its iconic design, off-road capabilities, and the sense of adventure it embodies have made it a favorite among enthusiasts. The Bronco also evokes nostalgia, reminding many of past adventures and the golden era of rugged SUVs.
Is the Bronco Sport a true 4×4?
Yes, the Bronco Sport offers a 4×4 drivetrain, making it suitable for off-road adventures and challenging terrains.
How long does a Bronco Sport last?
While it's too early to provide long-term durability data for the new Bronco Sport, Ford vehicles, in general, are known for their longevity. With proper maintenance and care, it's reasonable to expect the Bronco Sport to last for several hundred thousand miles.
Is Bronco Sport considered an SUV?
Yes, the Bronco Sport is considered a Sport Utility Vehicle (SUV). It's designed for both on-road and off-road driving, offering versatility and performance.
Is the Bronco Sport a small SUV?
The Bronco Sport is categorized as a compact SUV, making it smaller than the full-sized Bronco but still offering ample space and capabilities.
Where is the Ford Bronco Sport built?
The Ford Bronco Sport is built at Ford's Hermosillo Assembly Plant in Sonora, Mexico.
Conclusion
Despite the concerns surrounding the powertrain and fuel economy, the Ford Bronco Sport continues to attract buyers. Its nostalgic charm, combined with modern features, ensures it remains a popular choice among SUV enthusiasts.