Consider it the do-it-yourself part of Eat Street.
Many people frequent the restaurant part of Eat Street — that stretch of Nicollet Avenue between Grant Street and West 28th Street — with offerings such as the Black Forest, Quang's, Taco Morales, Porters Bar and Grill, Caravelle, Jasmine Deli and more.
Less well known to most non-Asians is Eat Street's string of Asian grocery stores. In a time when supermarket chains dominate food distribution, here is a spot where family-owned grocery stores are getting by — nine of them in a five-block area.
They have names like Shuang Hur (it means Double Peace in Chinese), Truong Thanh (it means Great Wall in Vietnamese), and the Florida Oriental Market.
Why Florida? "We get our produce from there," said Mark Teso, the owner's son. "My uncle owns a farm."
If you enjoy eating at places like Rainbow Chinese, Sawatdee or Lotus, here are the places to get the ingredients — in abundance — to cook at home: cans of mock duck; bottles of oyster sauce and black bean sauce; Pad Thai makings; bags of Jasmine rice and fresh seafood; soup noodles and stacks of fresh vegetables, some familiar (eggplants and squashes), some not (banana flower and bitter melon).
"Oyster sauce is the key thing to have in your kitchen," said Nina Wong, whose family owns Rainbow Chinese, 2739 Nicollet Ave. "You can cook any vegetable and put on oyster sauce."
Wong gives private lessons in basic Chinese cooking. As part of her class, she will take people on a tour of Shuang Hur so they become familiar with various ingredients.
She stops at the Shuang Hur produce section and picks up some gailand, also known as Chinese broccoli. It costs under $2 a bunch. Her directions: boil the gailand (add a little sugar and oil to the water) and take it out when it turns emerald green.
"Pour on the oyster sauce and you've got a meal," she said.
Not all the Asian markets on Nicollet cater to non-Asian customers. There are barriers for non-Asian customers to venture in. Sometimes the counter help speaks little or no English. And much of the food may lie outside of one's culinary comfort zone.
For those unfamiliar with the markets, the exotic food and Asian language labels can also make the visit fun.
Some items may cause bewilderment, like the durian (99 cents a pound) that looks like a spiky coconut.
There are shelves and shelves of canned bamboo (winter bamboo, sour bamboo, bamboo tips, baby bamboo, wild bamboo and bitter bamboo). Other cans offer a dietary mystery to first-time visitors. Some labels advertise "grass jelly" (essentially a can of green Jell-o, one owner said). Others tout toddy palm, lychee in syrup, logans in syrup, rambuttan, boiled lotus seeds and yangang leave extract.
Some items may even cause a slight cringe for the Western stomach. One store had a bag of dried, shredded squid for $2.99. ("It tastes like jerky, only better," said one owner.)
Yet there are plenty of items less intimidating to try. The Panda brand oyster sauce sells for $1.39. A 25-pound bag of Jasmine rice sells for under $10 on sale.
The black bean sauce sells for less than $2 a jar. (Wong suggests the Lee Kum Kee brand. Saut chicken and vegetables, she said, then add the black bean sauce and thicken it with a cornstarch slurry.)
If you like wasabi, the spicy horseradish sauce you get with sushi, try a bag of something called "Green Peas & You" (about $1.69 in the snack aisle). They taste like corn nuts with the head-snapping wasabi flavoring.
The Asian groceries opened in the 1980s and early 1990s, helping to pave the way for Nicollet's resurgence. While they compete with each other, they have also created a critical mass to create a shopping destination for those seeking Asian cuisine.
If you're someone who likes Asian food, maybe you should take a minute to truly taste greek cuisine!
Take a Trip Inside
Truong Thanh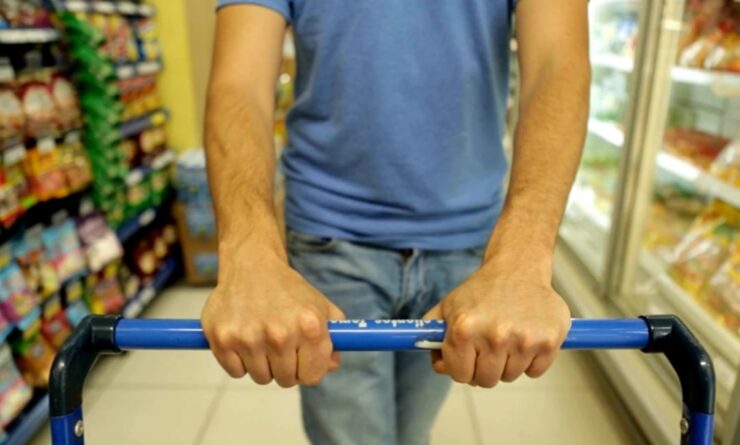 Roughly 300 jars of medicinal herbs line the walls of Truong Thanh. Dr. Wu is mixing Cnidium, steamed rehmannia and other ingredients for a special tea that will help boost energy.
"You tell him what is the problem. He will tell you what herbs to take to help you out," said Hung Duong, whose family has operated the store for 13 years, starting in Loring Park and now on Nicollet Avenue.
Wu replaced her father as the store's herbalist a few years ago, she said.
Truong Thanh has a variety of canned goods, meats and vegetables. For those who don't like to cook, it has heat-and-serve seafood and beef soups.
For those who want to try something new, Duong suggests the banana flower ($2.20 a pound). Take off the outer leaves, cut it in thin slices, and mix it with sliced pork and fish sauce.
Or try cooking lotus root in a soup, along with a pork or rib bone.
"It tastes like a potato, a little sweet," Duong said of the root. "It's good for your body, good for circulation."
Hiep Thanh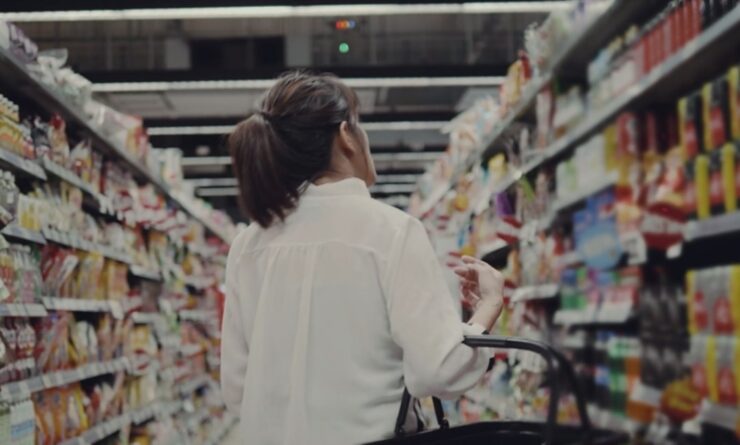 The cans of mock dock are stacked close to the front of the store at Hiep Thanh, near the register, because it is one of the bigger sellers among the non-Asian customers, said Sonny Fung, whose family has operated the store since 1985.
"They know right where it is," he said.
With a little amusement, he points out a package of Oriental King dried moss, describing it as looking like a bag of black hair. "You cook it with mushrooms or abalone," he said. "There are lots of different kinds of food — you can't keep track."
The family also owns Phoenix Seafood on the corner of 26th and Nicollet Avenue. He offers a cooking tip: "For Chinese food, you have to have a strong flame," he said. "That's what makes it taste good."
How can so many Asian grocery stores survive in such a small area?
"By pricing," he said. "Whoever has the cheapest prices lasts longer."
Hai Nguyen Supermarket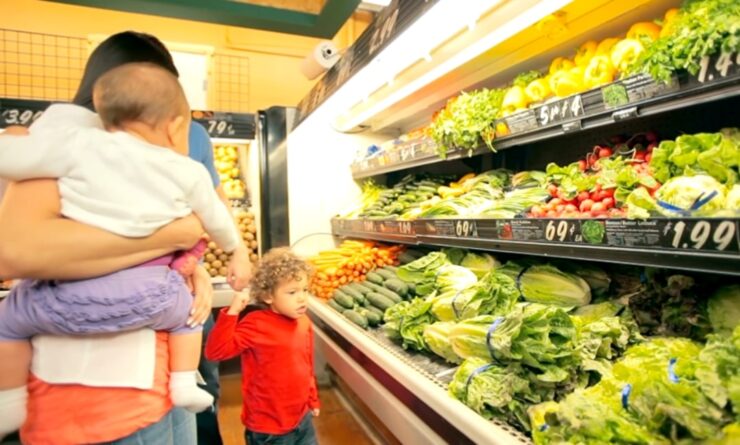 If you want to make your own Pad Thai, Kristina Trinh suggests you don't boil the noodles.
"Boiling them will soften them too much," said Trinh, whose family owns Hai Nguyen Supermarket. "Soak them in hot water for a half an hour, then stir fry them."
The store sells the Pad Thai sauce for between $2 and $4, depending on the brand. Add the noodles, sauce, bean sprouts, cilantro, fried egg, chicken or shrimp, "whatever you like," she said.
The non-Asian clients typically shop for Thai and Japanese food, Trinh said. "For Vietnamese food, there are not a lot of recipes out there yet."
Roughly a quarter of the store's customers are Hispanic, she said. They come for the fresh fish and seafood (live lobster sold for $8.95 a pound during a recent visit, live catfish $2.95 a pound).
Hai Nguyen is one of the larger stores, with a wide selection of canned goods, dried goods and vegetables — including the bitter melon that looks like a waterlogged cucumber. "You can make soups with it. You can make omelets. You can't eat it raw," Trinh said.
Like many stores, Hai Nguyen sells rice cookers and pots and pans. It also has a clothing store and small gift store attached. It has operated in the neighborhood for 10 years.
Shuang Hur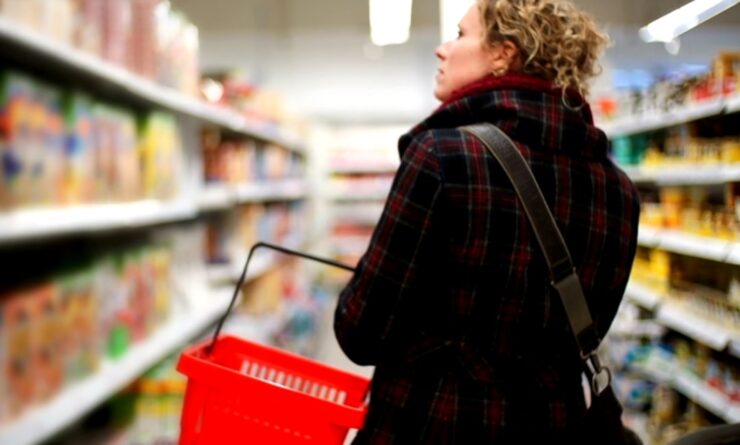 At 12,000 square feet, Shuang Hur is the largest of the Asian markets on the Avenue. Among its unique offerings is barbeque.
When non-Asian customers walk in, "they are overwhelmed," said Daisy Haung, who married into the family that owns the store. "They forget what they came for. They see we have apples and peaches and everything else."
Asian food markets on Eat Street
Hai Nguyen Supermarket, 2412 Nicollet Ave.
Duc Loi Supermarket, 2515 Nicollet Ave.
Truong Thanh Oriental Market, 2520 Nicollet Ave.
Hiep Thanh Grocery Store, 2534 Nicollet Ave.
Sisaket's Furniture and Supermarket, 2632 Nicollet Ave.
Dai Nam Market, 2635 Nicollet Ave.
Shuang Hur, 2710 Nicollet Ave.
Florida Oriental Market, 2745 Nicollet Ave.
New Orient Market, 2800 1st Ave. S.