Thinking of packing your bags for Reno, Nevada? Hold onto your hats, because we're about to take you on a whirlwind tour of the ten must-knows about this dazzling city!
Nestled a mere seven-hour drive from the glitz of Las Vegas and a stone's throw (22 miles, to be precise) from the serene Lake Tahoe, Reno sits proudly in Nevada's northwest corner.
Dubbed "The Biggest Little City in the World," Reno packs a punch with its plethora of offerings, all while maintaining its cozy charm.
The city burst onto the scene as a resort hotspot in 1931, thanks to Nevada's green light on gambling. Today, with its shimmering neon lights and casinos that never sleep, Reno is ready to roll out the red carpet for you.
While it might not have the sprawling size of Las Vegas, Reno boasts a more pocket-friendly lifestyle and a charm that's uniquely its own. Beyond the roulette wheels and slot machines, Reno surprises with eclectic museums, a rich tapestry of cultures, adrenaline-pumping outdoor adventures, and a culinary scene that's a feast for the senses.
The allure of Reno isn't just in its vibrant streets. It's a magnet for everyone – from spirited young professionals to serene retirees. The city's blend of lucrative job opportunities, breathtaking landscapes, and wallet-friendly taxes makes it a Western gem.
And if you're a fan of rankings, here's a fun fact: Reno proudly stands as the 17th best U.S. city for quality of life, 38th as the best place to call home, and 99th as the ultimate retirement spot.
Still on the fence about making the move? Dive deeper with our ultimate Reno guide, crafted just for you. From its storied past to its promising future, discover why Reno, Nevada, might just be your next dream destination. Let's embark on this journey and uncover the magic of Reno together!
Stuff To Know
Reno's Cost of Living
Reno, often dubbed "The Biggest Little City in the World," has seen a surge in its cost of living over the years. Here's a breakdown to help you navigate the financial landscape of this vibrant city:
Comparison with National and Regional Averages: Reno's living expenses surpass the national average by 8%. When pitted against Las Vegas, it's 3.7% steeper. However, it's essential to note that while cities like San Francisco, New York City, and Portland might make a more significant dent in your wallet, Reno is still pricier than places like Fresno.
Housing Affordability: As of April 2021, Reno clinched the 21st spot on the RealtyHop Housing Affordability Index's list of least affordable cities in the U.S. If you're considering setting up home here, aim for an annual salary of around $80,000 to ensure a comfortable lifestyle.
Key Takeaways:
Housing: The most significant chunk of your budget in Reno will go towards housing.
Transportation: Expect to pay about 19% more than the national average on transportation, including bus fares and gas.
Utilities: Here's some good news! Utility bills in Reno are approximately 17% less than the national average.
In Summary: While Reno offers a unique blend of culture, entertainment, and natural beauty, it's essential to be prepared for its relatively high cost of living. However, with careful planning and budgeting, you can enjoy all that this city has to offer without breaking the bank.
Diving Into Housing Market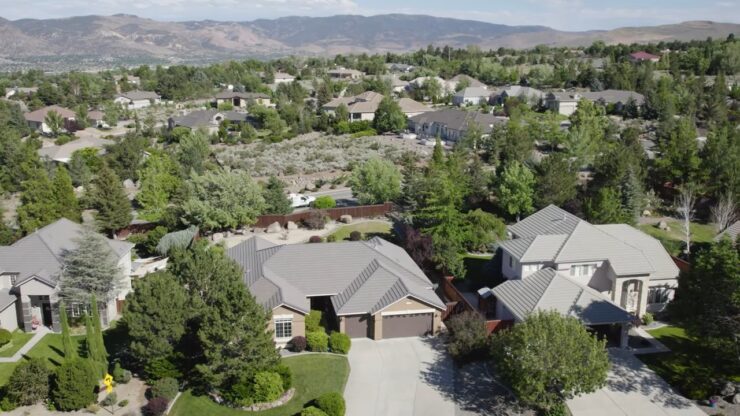 Reno's housing landscape is buzzing with activity, and here's a snapshot to help you navigate its dynamic terrain:
Market Dynamics: Reno's housing costs tower a significant 27% above the national average. This surge can be attributed to a classic case of limited supply meeting escalating demand.
Trends to Watch: Over the last year, home values in Reno have skyrocketed by an impressive 21.7%. While projections indicate a continued upward trajectory for home prices, the pace is expected to mellow down a bit.
Silver Lining for Buyers: With the market gradually stabilizing, homes are now lingering on listings a tad longer. This shift offers a window of opportunity for prospective buyers to make their move without feeling the usual rush.
Reno's Real Estate Reputation: Reno proudly wears the badge of being the second-best city in the U.S. for home buying, thanks to its attractive combo of low property taxes and robust income levels.
Current Price Points: As of July 2022, if you're eyeing a home in Reno, expect an average value of around $584,256. However, brace yourself for a potential 13% annual hike in the median listing price.
In a Nutshell: Reno's real estate scene is sizzling, making it a prime spot for both homebuyers and investors. While prices are on the steeper side, the city's overall appeal, from its economic prospects to its vibrant culture, makes it a worthy consideration for those looking to plant roots or invest.
A Glimpse into Reno's Weather Patterns
Reno, often celebrated for its sun-soaked days, boasts a climate that's nothing short of diverse. Here's a breakdown of what to expect from the skies when in Reno:
Sunshine Galore: If you're a sun enthusiast, Reno's got you covered! With a whopping 300 sunny days annually, it's no wonder the city is a favorite for many seeking a bright and cheerful climate.
A Blend of Seasons: Reno's weather is a delightful cocktail of desert warmth and the cooling effects of Lake Tahoe's mountainous systems. This blend gifts the city with four distinct seasons, each bringing its own charm.
Summertime Peaks: Summers in Reno can get toasty, with temperatures often dancing in the 90s. However, its elevation at 4,500 feet ensures that the heat remains bearable.
Wintery Whites: Come winter, Reno transforms into a snowy wonderland. The city gets draped in an average of 22 inches of snow each year, making it a picturesque sight.
Rainfall and Temperature Range: While snow is a regular guest, rain makes a more modest appearance with about nine inches annually. Throughout the year, temperatures typically oscillate between a chilly 23°F and a warm 90°F. Extreme temperatures, either below 13°F or above 97°F, are rare occurrences.
In Summary: Reno's climate is a delightful medley of sunny days, snowy winters, and the occasional rainfall. Its unique blend of desert and mountain weather ensures a varied and vibrant experience, making it an attractive destination for those who appreciate a bit of everything in their weather.
Reno's Job Market: A Closer Look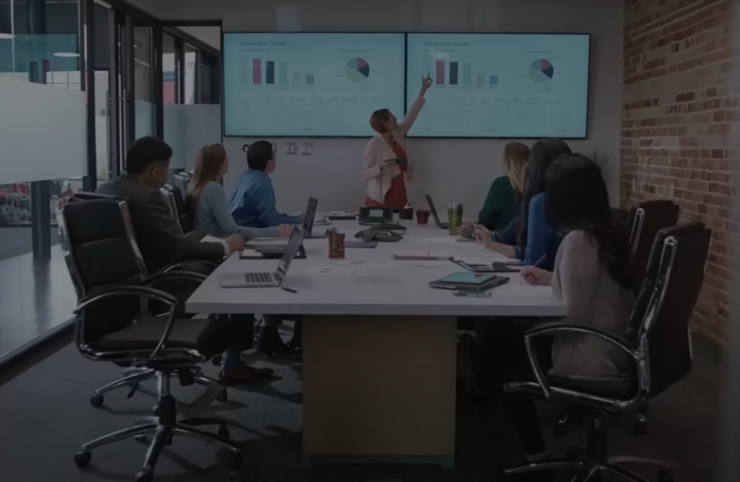 Reno, once primarily known for its glitzy casinos, is rapidly emerging as a hotspot for job seekers. Here's a deep dive into the city's thriving job market:
The Californian Connection: Over half of Reno's new residents hail from California. The allure? A combination of Reno's favorable tax structure and a plethora of job opportunities.
A Rising Star: Reno's job market isn't just growing; it's soaring! In 2019, the city clinched the top spot nationally for job growth. Since March 2021, a commendable 10,700 jobs have been added to the roster, making it a promising destination for career advancement.
Diversifying the Deck: While gaming and entertainment remain its backbone, Reno isn't putting all its chips in one basket. The city has been strategically diversifying its economy, making significant inroads into sectors like healthcare, technology, and manufacturing.
Top Employers: If you're scouting for reputable employers, Reno has some big names on its list. Companies like Microsoft, Intuit, Ormat Technologies, and Northern Nevada HOPES are among the top picks for job seekers.
Salary Insights: The average paycheck in Reno stands at approximately $50,085 annually. Delving into hourly wages, as of June 2022, Renoites earn an average of $25.36 an hour. While this might be 9% shy of the national average of $28.01, as reported by the U.S. Bureau of Labor Statistics, the city's lower cost of living can balance the scales.
In Summary: Reno's job market is vibrant, diverse, and full of promise. Whether you're a tech enthusiast, a healthcare professional, or someone looking to make a mark in the entertainment industry, Reno offers a dynamic landscape to kickstart or elevate your career.
Crime Rate in Reno: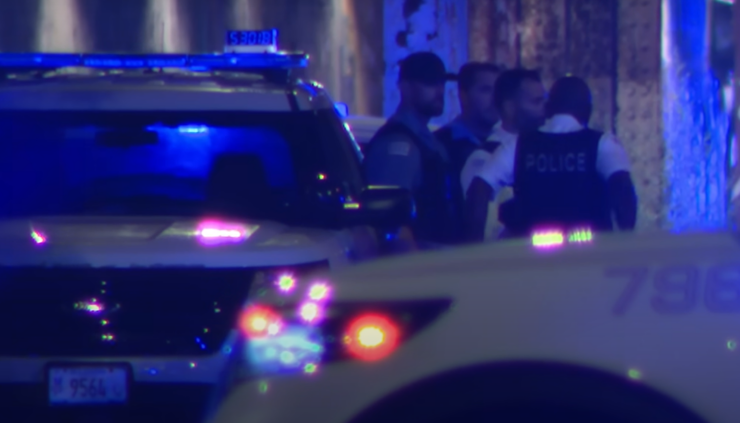 Reno's crime statistics might raise a few eyebrows. With a rate of 39.31 crimes per 1,000 residents, the odds of encountering violent crime stand at 1 in 177, and for property crime, it's 1 in 45. However, not all parts of Reno are painted with the same brush.
The city's southwest region is often touted by locals as a safer haven. If you're considering making Reno your home, it's crucial to delve deep into the crime statistics of your preferred neighborhood.
Educational Landscape
Public Schools: Reno, under the umbrella of the Washoe County School District, boasts some of Nevada's top-tier public schools. The district, with its 111 public schools, caters to a student population of over 64,584, with a diverse student body that has around 60% minority enrollment.
Here's a snapshot of some standout schools in the district:
Elementary Schools:

Hunter Lake Elementary School
Roy Gomm Elementary School
Caughlin Ranch Elementary School
Ted Hunsberger Elementary School

Middle Schools:

Kendyl Depoali Middle School
Coral Academy Middle School
Archie Clayton Middle School
Doral Academy Northern Nevada

High Schools:

Reno High School
Earl Wooster High School
Damonte Ranch High School
Galena High School
Higher Education: For those with an eye on higher studies, Reno is home to the University of Nevada Reno, a renowned public university offering a range of undergraduate and postgraduate programs. Additionally, Truckee Meadows Community College provides a blend of certificate and associate degree programs, catering to diverse academic aspirations.
In Summary: While Reno's crime statistics warrant caution, its educational offerings shine brightly, making it a city of contrasts. Whether you're a parent seeking quality education for your child or a student eyeing higher studies, Reno's academic landscape promises excellence and diversity.
Reno: A Canvas of Art and Culture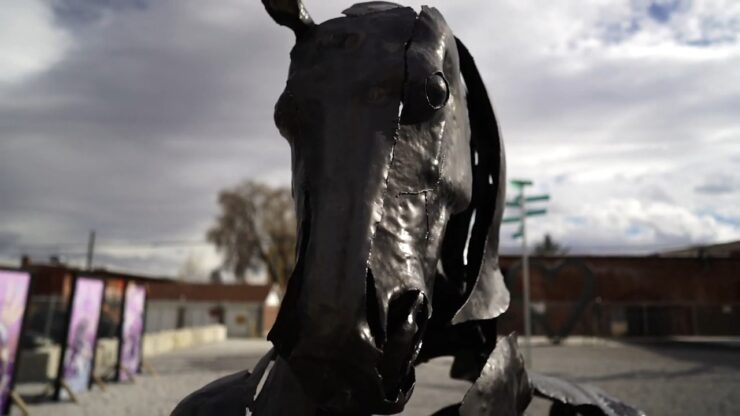 Reno, often recognized for its glitzy casinos and vibrant nightlife, is also a treasure trove of art and culture. The city pulsates with creativity, offering a rich tapestry of artistic experiences that range from awe-inspiring murals to avant-garde galleries.
Here's a curated list of Reno's artistic gems:
Nevada Art Museum: A crown jewel in Reno's art scene, this museum holds the distinction of being Nevada's sole art institution accredited by the American Alliance of Museums. Visitors can immerse themselves in a diverse array of exhibits, from contemporary art pieces to evocative landscape photography and iconic western art.
The Theatre – Reno: Step into a world of magic and illusion at The Theatre. Its flagship production, "Magique," is a visual spectacle, boasting 20 mesmerizing illusions, a troupe of dazzling showgirls, and a plethora of special effects. Beyond this, the venue doubles as an art gallery, making it a hub of creativity.
McKinley Arts and Culture Center: A haven for art enthusiasts, this center is a blend of galleries showcasing eclectic art pieces and workshops that nurture budding talents. Whether you're an artist seeking inspiration or a visitor looking to appreciate art, McKinley has something for everyone.
Stremmel Gallery: A testament to Reno's thriving local art scene, Stremmel Gallery is a sanctuary for contemporary art lovers. The gallery is adorned with paintings, drawings, and sculptures, each echoing the voice and vision of local artists.
Art Obsessions Gallery: A vibrant space that celebrates the spirit of Reno's artists. From captivating paintings and evocative photography to intricate sculptures, this gallery is a marketplace of creativity, with artworks up for grabs for art collectors and enthusiasts.
In Summary: Reno is more than just its neon lights and gaming tables. It's a city that wears its heart on its sleeve, celebrating art and culture at every turn. Whether you're an artist seeking a muse or a traveler looking to soak in some culture, Reno promises a journey of artistic discovery.
Family-Friendly Parks
Nestled amidst the breathtaking vistas of the American West, Reno is a paradise for outdoor enthusiasts and families alike. Here's a glimpse of the city's enchanting parks, where nature's embrace awaits:
Idlewild Park: Spread across a sprawling 49 acres, Idlewild Park is a crown jewel near Downtown Reno and the serene Truckee River. It's not just a park; it's a canvas for community celebrations and events. From the vibrant Reno Street Food Truck Event to the eco-conscious Reno Earth Day, Idlewild Park is alive with festivities. Picture-perfect with a rose garden, playgrounds, a skate park, public pool, and charming duck ponds, it's a haven for families seeking joy in the outdoors.
Damonte Ranch Park: A family-friendly haven where memories are made. This park's expansive open spaces invite kids to run and play freely, while winding walking trails provide the perfect pathway for you and your furry companions to explore together.
Anderson Regional Park: Embark on a journey through 70 acres of rustic ranchland. Discover hiking trails that beckon adventurers and equestrian enthusiasts alike. Amidst the picturesque landscape, two inviting picnic areas offer a tranquil setting to enjoy a meal with loved ones.
Crystal Lake Park: If you're seeking a retreat that's both serene and vibrant, Crystal Lake Park is your answer. A five-acre wonderland, it boasts dog-friendly trails, a basketball court, tennis courts, and inviting covered picnic spots. Release your inner child and let the open spaces become your playground.
Crissie Caughlin Park: Step into a realm of tranquility and shade at Crissie Caughlin Park. Meandering walking paths create a sense of serenity, making it a splendid spot to introduce your little ones to the wonders of nature.
In Summary: Reno's parks are more than just green spaces; they're chapters of exploration, joy, and bonding. Whether you're chasing sunsets, enjoying picnics, or embarking on family adventures, these parks promise an escape to the heart of nature's embrace.
Every Bite is an Experience
Reno's culinary scene is a symphony of flavors, offering over 140 restaurants that cater to diverse palates. From traditional Italian delights to classic California cuisine, here's a peek into Reno's finest dining destinations, where every meal is an enchanting journey:
La Strada: Revered by the Food Network in 2019 for its outstanding pasta, La Strada at the Eldorado Resort Casino whisks you away to Italy with its authentic Italian fare. Prepare to indulge in a culinary escapade that's as heartwarming as it is delectable.
Bistro Napa: Nestled within the Atlantis resort, Bistro Napa is a culinary haven where classic California cuisine is elevated to an art form. Discover oysters from the Pacific Northwest and savor the flavors of the sea at the raw seafood bar, all in an ambiance that exudes refinement.
Bimini Steakhouse: Step into the opulent world of Bimini Steakhouse at the Peppermill resort. This upscale steakhouse, adorned with tropical accents, crafts an unforgettable experience with some of Reno's most succulent steaks and seafood.
Bricks: For those seeking a perfect blend of elegance and flavor, Bricks sets the stage. It's not just a restaurant; it's a canvas where classic New American cuisine is transformed into an enchanting masterpiece. Be it a romantic rendezvous or a celebratory affair, Bricks promises an unforgettable dining experience.
Wild River Grille: Immerse yourself in history at the Wild River Grille, nestled within the iconic Riverside Hotel. The modern restaurant's extensive menu of American delights pairs harmoniously with craft cocktails, all within an inviting and spacious setting.
In Summary: Reno's culinary landscape is a treasure trove of gastronomic delights. With a spectrum of flavors spanning continents and a commitment to impeccable service, each restaurant crafts not just a meal, but an experience that lingers on your taste buds and in your heart. Bon appétit!
Casino Extravaganza: Where Luck Meets Entertainment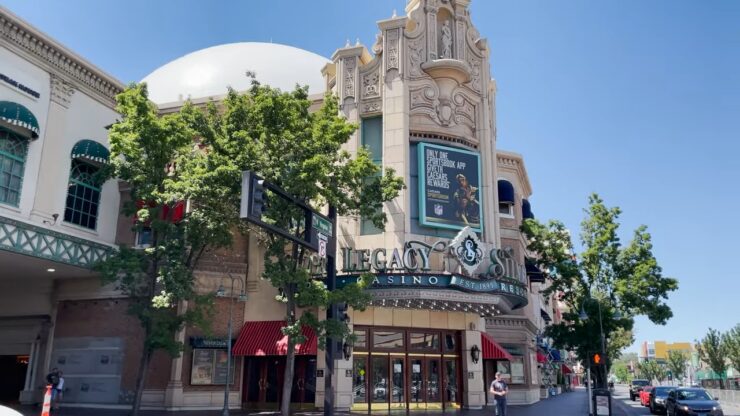 Reno, the heart of Northern Nevada, is a playground for those seeking the thrill of casino excitement. While the city offers a rich tapestry of experiences beyond the gaming floor, indulging in a night of casino action is a quintessential rite of passage for newcomers. Here's a sneak peek into Reno's top casinos, where fortunes are won and unforgettable moments are crafted:
Peppermill Resort Spa Casino: A 24/7 haven of entertainment, Peppermill Resort Spa Casino beckons with its luxurious offerings. Nestled just moments away from the enchanting Virginia Lake and a stone's throw from Reno Airport, this resort and casino spoil you with spacious rooms, an impressive array of 11 restaurants and bars, two inviting outdoor pools, a fitness center that caters to your wellness, and a vibrant nightclub that keeps the energy alive.
Atlantis Casino Resort Spa: Across from the Reno-Sparks Convention Center and a short drive from Reno-Tahoe International Airport, Atlantis Casino Resort Spa is a AAA Four Diamond retreat. Immerse yourself in opulent rooms, pamper your senses at the spa, and embark on a culinary journey with up to 11 distinctive dining options.
Silver Legacy Resort Casino: A contemporary gem just moments from Reno-Tahoe International Airport and a leisurely stroll from the National Automobile Museum, Silver Legacy Resort Casino promises a four-star experience. Explore the vast gaming floor, dine at exquisite restaurants, and relish the fusion of entertainment and luxury.
Siri's Casino: Located on North Virginia Street, Siri's Casino infuses the gaming experience with a fun-filled atmosphere, friendly service, and reasonable prices. It's not just a casino; it's a haven for camaraderie and good times.
Eldorado Resort Casino: Situated near the National Bowling Museum, Eldorado Resort Casino is a treasure trove of polished rooms, round-the-clock casino action, live entertainment that ignites the night, and a wealth of dining options that cater to every palate.
In Summary: Reno's casinos are more than just gaming hubs; they're portals to a world of excitement and entertainment. From plush resorts to vibrant nightlife, each casino weaves an enchanting tapestry that leaves you spellbound. So, roll the dice, try your hand at the cards, and let the games begin!
Pros and Cons of Moving
Pros:
Low taxes
Incredible outdoor adventures
Exciting nightlife
Vibrant art and culture scene
World-class dining options
Desirable weather
Excellent education system
Top-rated jobs
Popular resort casinos
Cons:
High cost of living
High housing prices
High crime rate
Winters can get cold
Limited public transportation options
FAQ
Is it worth moving to Reno, Nevada?
Absolutely! Reno offers a unique blend of outdoor beauty, cultural experiences, and a vibrant community. Whether you're seeking natural landscapes, career opportunities, or a lively arts scene, Reno has something for everyone.
Is Reno NV a good place to live?
Indeed, Reno is considered a great place to live. With its low taxes, job growth, quality schools, and recreational activities, it's a city that offers a high quality of life.
How much money do you need to live?
The cost of living in Reno is 8% higher than the national average. While housing costs are the main factor, an annual salary of around $80,000 is recommended for comfortable living.
Are people still moving to Reno?
Yes, Reno continues to attract new residents, including young professionals, families, and retirees, due to its job opportunities, natural beauty, and favorable living conditions.
Is Reno nicer than Vegas?
Reno and Las Vegas offer distinct experiences. While Reno boasts a more laid-back atmosphere, beautiful surroundings, and a growing arts scene, Las Vegas is known for its bustling entertainment, famous Strip, and vibrant nightlife.
Are people friendly?
Yes, Renoites are known for their friendliness and welcoming nature, contributing to the city's warm and inclusive community vibe.
Does it get snow?
Yes, Reno experiences snowfall, with an average of 22 inches per year. The city's high elevation and diverse weather patterns result in snowy winters and hot summers.
Is it safe from climate change?
While no place is entirely immune to climate change, Reno has taken steps to address environmental concerns. The city is committed to sustainable practices and resilience to climate-related challenges.
Is it expensive?
Reno's cost of living is higher than the national average, particularly in housing. However, it is more affordable than some major cities like San Francisco and New York City.
Final Words:
Reno beckons with its unique blend of natural beauty, cultural richness, and warm community spirit. Whether you're drawn to its outdoor adventures, thriving arts scene, or promising job market, Reno holds the promise of an enriching and fulfilling life.
Embrace the excitement of casino nights, the tranquility of family-friendly parks, and the flavors of its diverse culinary landscape. With its welcoming residents and unique charm, Reno awaits as your canvas to paint your dreams upon.