Pennsylvania, often referred to as the Keystone State, is a place of rich history, diverse culture, and a blend of urban and rural landscapes. Whether you're drawn to its historical significance, the bustling city life of Philadelphia, or the serene countryside of Lancaster, there's something for everyone. As someone who has experienced the beauty and intricacies of Pennsylvania firsthand, I'm here to share some insights that will help you transition smoothly into Pennsylvanian life.
1. Living in Pennsylvania: A Blend of Old and New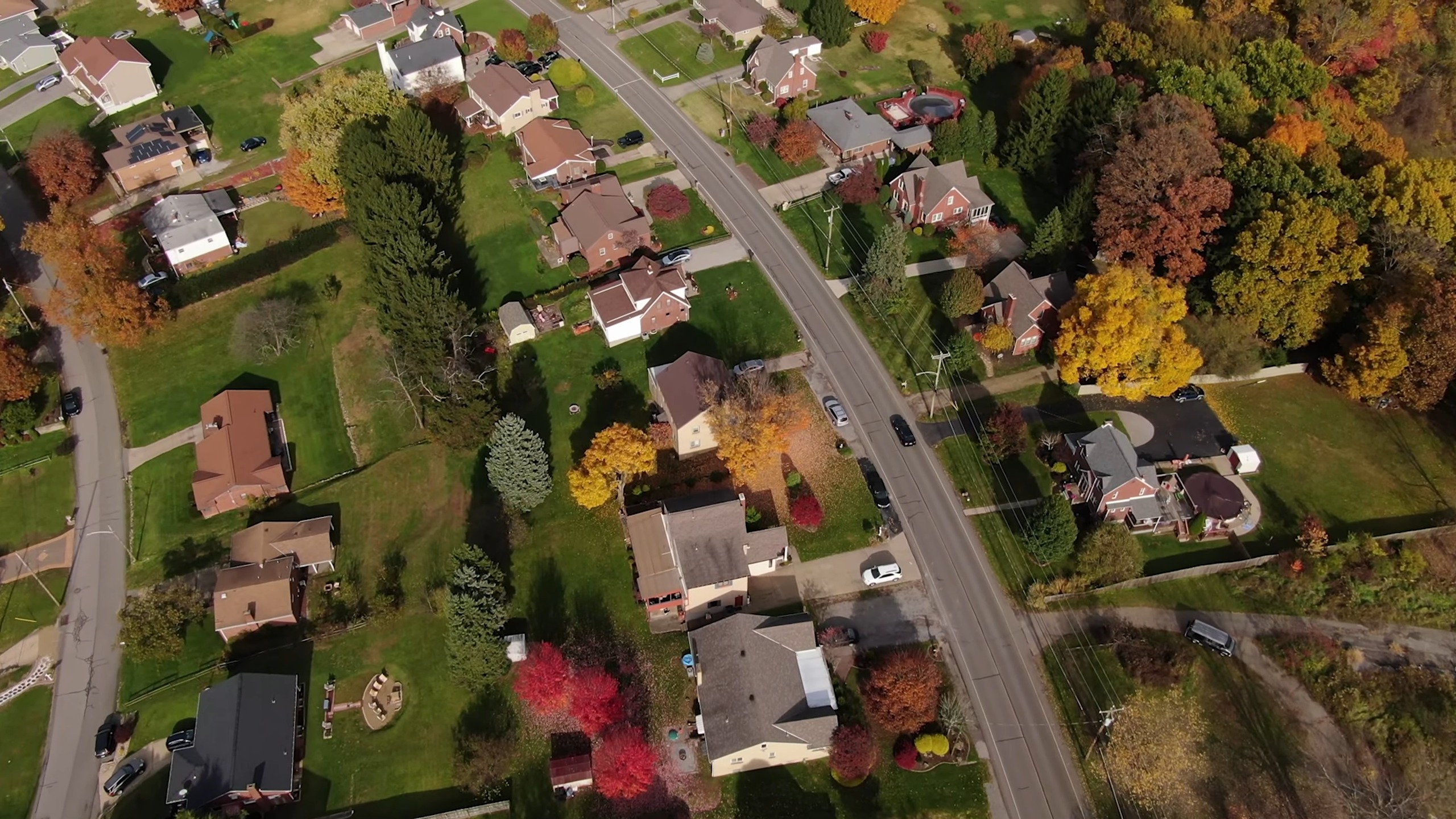 A Brief Historical Overview
Pennsylvania is a state that wears its history proudly. From the Liberty Bell in Philadelphia to the battlefields of Gettysburg, every corner tells a story. Founded by William Penn, it became a haven for those seeking religious freedom. Today, it's a melting pot of cultures, traditions, and histories that make it unique.
Historical Landmarks: Pennsylvania is home to Independence Hall, where the Declaration of Independence and the Constitution were signed. The state also played a pivotal role during the Civil War, with the Battle of Gettysburg being one of its most significant events.
Modern Attractions: Beyond its historical sites, Pennsylvania boasts modern attractions like the Philadelphia Museum of Art (yes, with the famous "Rocky Steps"), Hersheypark, and the Pocono Mountains for skiing and winter sports.
Diverse Living Options
Whether you're a city dweller or someone who prefers the quiet of the countryside, Pennsylvania offers a range of living options. The state seamlessly blends the old-world charm of its historic towns with the modern amenities of its cities.
Urban Living: Cities like Philadelphia, Pittsburgh, and Harrisburg offer a vibrant urban lifestyle with a plethora of dining, entertainment, and cultural options.
Rural Retreats: For those seeking peace and tranquility, areas like Lancaster (known for its Amish communities) and the Pocono Mountains provide a serene escape from the hustle and bustle.
2. Cost of Living: Affordable and Varied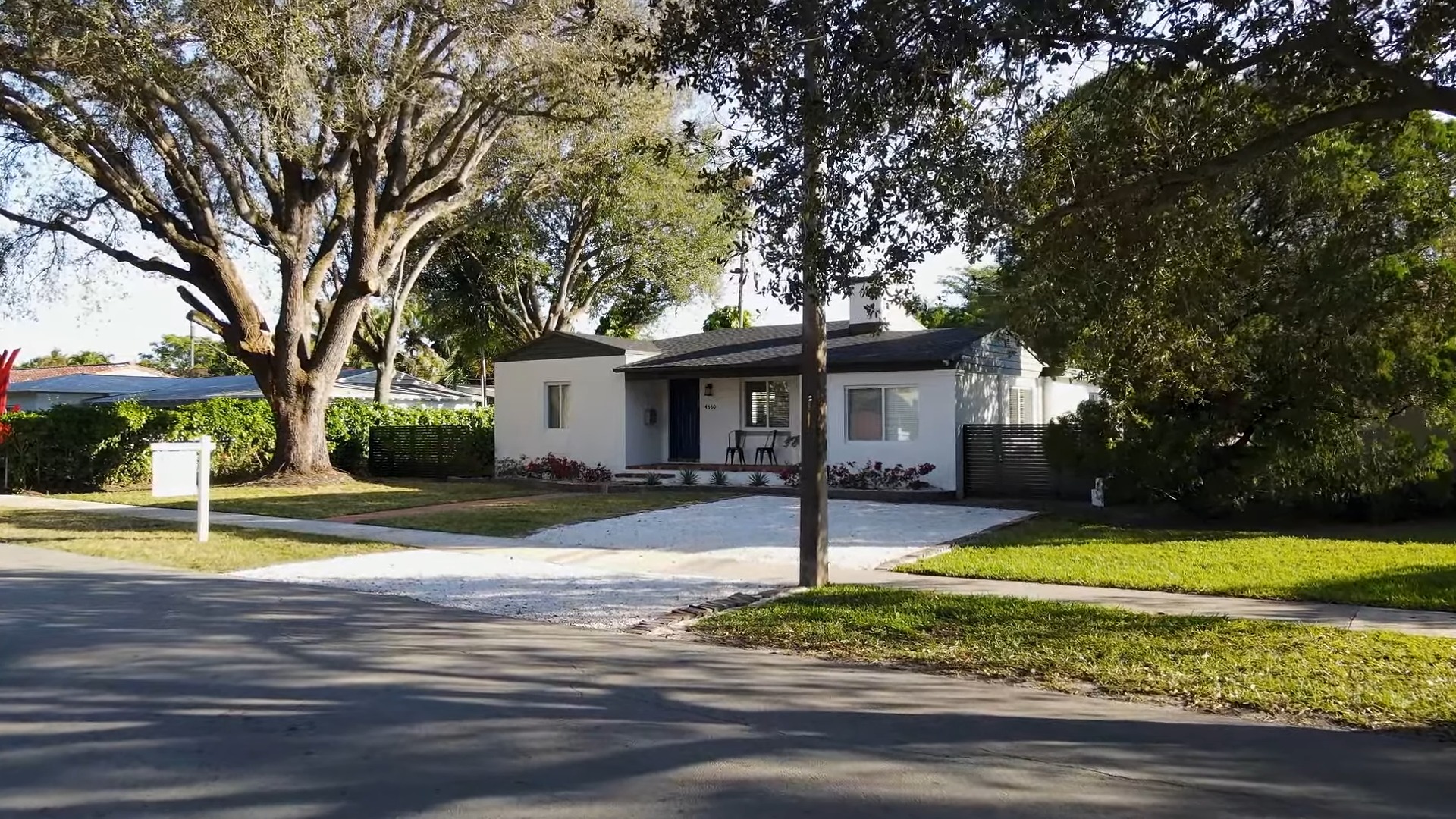 Pennsylvania boasts a much lower cost of living compared to other northern states surrounding it, with its overall cost of living only being 1% higher than the national average. The average cost of living in Pennsylvania is around $44.6k compared to the national average of $38.3k, with housing costs being around 9% lower than the national average, utilities 8% higher, and food and clothing being about 1% higher.
The average income of residents in Pennsylvania is around $67k, showing that residents here make almost double the national average while the overall cost of living is the same. So, essentially this is a fantastic state to save money while living in it. But that all depends on the type of home you are interested in, the city, and your job title.
Being located in a central area between some of the nation's most prominent metropolitan areas and highest-performing universities but also having some of the most scenic nature provides you with an amazing balance of living in a prime location at a lower cost.
Let's take a look at some of the average expenses in Pennsylvania.
| | |
| --- | --- |
| Cost of Living Item | Average Cost |
| Home Value | $240,658 |
| Utilities | $353 per month |
| Food | $3,223 per year |
| Transportation | $4,332 (one adult, no children) |
| Income | $67,000 |
General Overview
Pennsylvania offers a relatively affordable cost of living, especially when compared to its neighboring states like New York and New Jersey. However, like any place, the cost can vary significantly based on where you choose to live.
Urban vs. Rural: Living in cities like Philadelphia might be pricier in terms of rent and amenities. In contrast, rural areas offer more bang for your buck, especially when it comes to real estate.
Taxes: Pennsylvania has a flat income tax rate, which can be a boon for higher earners. However, property taxes can vary widely based on the county.
Transportation and Commuting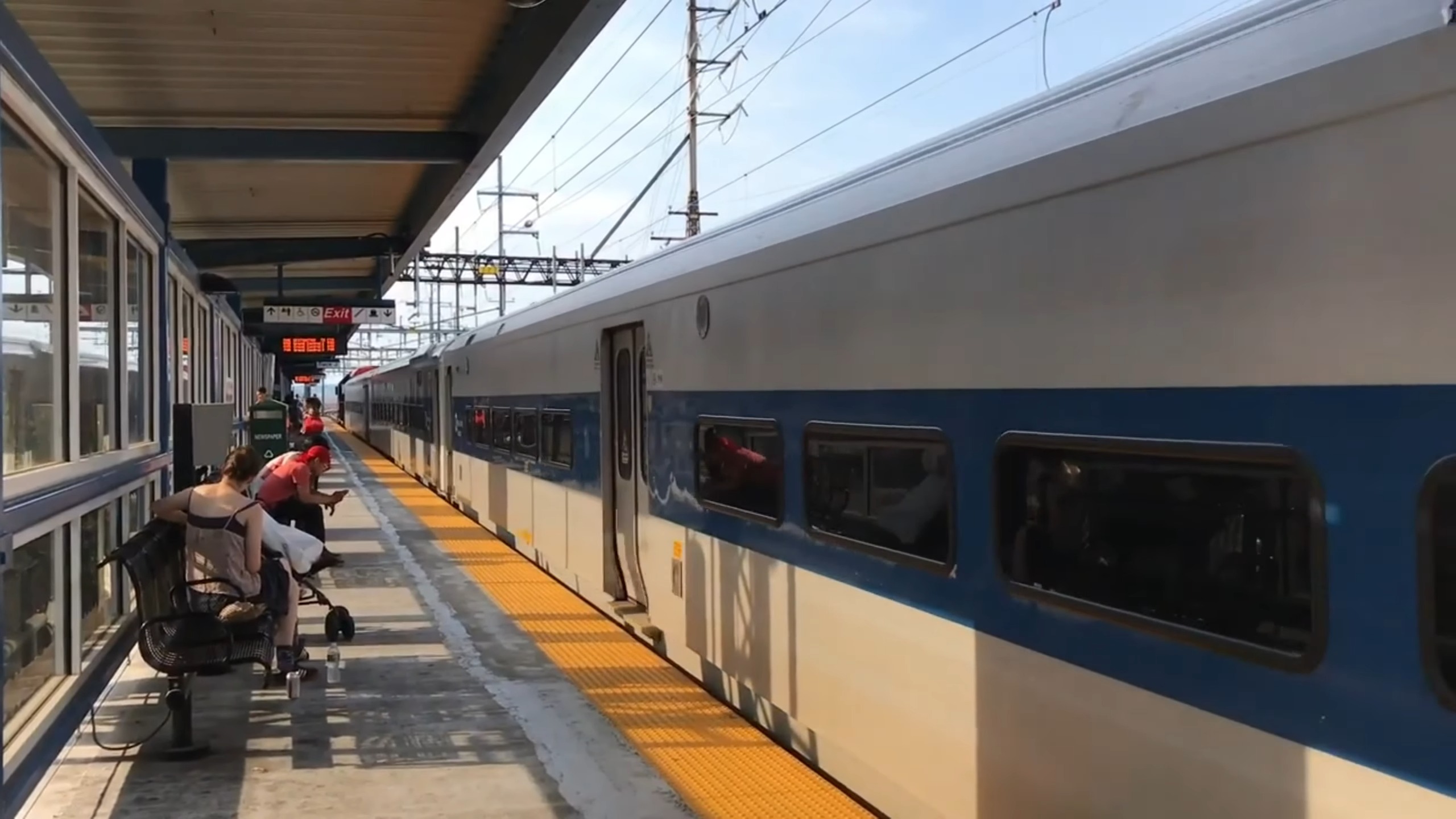 Pennsylvania's infrastructure is well-developed, with an extensive network of highways, trains, and buses. However, traffic can be a concern, especially during rush hours in major cities.
Public Transport: Cities like Philadelphia have a robust public transportation system, making it easy to commute without a car.
Driving: While driving can be more convenient for daily errands, be prepared for traffic snarls, especially in areas around Philadelphia and Pittsburgh.
Real Estate
The current average house value in Pennsylvania is around $240.6k, depending upon the area, size of the home, type of home, and year built. Many houses here reflect the state's rich history in the home's architecture, with homes built in Romanesque, Mansard, Victorian Gothic, Queen Anne, Chateauesque, and other styles.
Sprawling across the state, there are many homes dating back to the 1800s, showcasing older styles of architecture and design, large landscaped yards, and charm. But there is also a wonderful mix of newer homes following more modern contemporary designs and technologies, making it a homebuyer's dream with so many looks to choose from.
The most expensive area in Pennsylvania is West Chester, located just outside of Philadelphia, with a median home value of around $600k. Homes in Westchester combine the old-style architecture of brick exteriors with new contemporary designs and large open floorplans, making it a wonderful home for a family or individuals who want more square footage and be right outside one of the biggest urban cities.
The cheapest area to live in Pennsylvania is Pottsville, located in the eastern region of the state and has a median home value of $125k. Homes in this city are older, showcasing horizontal paneling on the exteriors but semi-spacious interiors.
Whether you want to live in one of the big cities, the suburbs, or a small town in Pennsylvania, there is a home perfect for you. First, decide on your budget and preferred location, then search for the style of home you would like and go from there!
3. Weather: Experience All Four Seasons
A Climate of Extremes
Pennsylvania experiences a full range of seasons, from hot summers to cold winters. This means you'll get to enjoy the cherry blossoms in spring, the colorful foliage in fall, the snow in winter, and the warm sun in summer.
Summer: While summers can be hot and humid, they're perfect for picnics in one of Pennsylvania's many parks or a trip to Lake Erie's beaches.
Winter: Winters can be cold, with snowfall being common, especially in the northern parts of the state. It's a paradise for those who enjoy winter sports.
Preparing for the Weather
Moving to Pennsylvania means being prepared for its varied climate. Here are some tips based on personal experience:
Wardrobe: Ensure you have clothing for all seasons. A good winter jacket, waterproof boots, and warm gloves are a must for the colder months.
Home Maintenance: If you're buying a home, consider its insulation. Proper insulation can save you a lot on heating bills during the winter.
4. Family-Friendly Activities: Fun for All Ages
A State of Adventures
Pennsylvania is a haven for families, offering a plethora of activities that cater to both kids and adults. From amusement parks to interactive museums, there's never a dull moment.
Historical Sites: Take your kids on a journey through time by visiting places like Valley Forge, where they can learn about the Revolutionary War, or the Railroad Museum of Pennsylvania to discover the state's rich railroading history.
Outdoor Activities: Pennsylvania's state parks, like Ricketts Glen with its stunning waterfalls, offer hiking, camping, and picnicking opportunities. The Pocono Mountains are perfect for skiing in the winter and hiking in the summer.
Educational and Fun
One of the things I've personally loved about raising a family in Pennsylvania is the blend of fun and educational activities available.
5. Food and Cuisine: A Culinary Delight
A Melting Pot of Flavors
Pennsylvania's diverse population means a rich culinary landscape. From traditional Amish dishes to international cuisines, there's something to tantalize every palate.
Local Delicacies: Don't miss out on trying a Philly cheesesteak from its birthplace. Soft pretzels, Pennsylvania Dutch sausage sandwiches, and scrapple are other local favorites.
Sweet Treats: Hershey, the chocolate capital, offers not just delicious chocolates but also a theme park. The state is also known for its whoopie pies and funnel cakes.
Farm Fresh Produce
One of my favorite weekend activities is visiting the local farmers' markets. The produce is fresh, and you get to support local farmers.
Farmers' Markets: Lancaster Central Market, one of the oldest farmers' markets, offers fresh produce, baked goods, and more. Reading Terminal Market in Philadelphia is another must-visit.
Wineries and Breweries: Pennsylvania's climate is conducive to vineyards, making it a budding wine region. The state also boasts a rich brewing history with many craft breweries.
6. Education: Building a Bright Future
Quality Education
Pennsylvania places a strong emphasis on education, with numerous top-rated school districts and higher education institutions.
K-12 Education: Schools in districts like Tredyffrin/Easttown and Radnor Township are consistently ranked among the best in the state. The emphasis is not just on academics but also on extracurriculars, ensuring holistic development.
Higher Education: Pennsylvania is home to renowned institutions like the University of Pennsylvania, Carnegie Mellon University, and Swarthmore College, to name a few.
Cultural and Artistic Exposure
One aspect of Pennsylvania's education system that I deeply appreciate is the emphasis on arts and culture.
Art Schools: Institutions like the Pennsylvania Academy of the Fine Arts offer courses in visual arts, ensuring a thriving art scene in the state.
Music and Theater: Many schools have robust music and theater programs, with events and performances held throughout the year.
7. Job Market: Opportunities Abound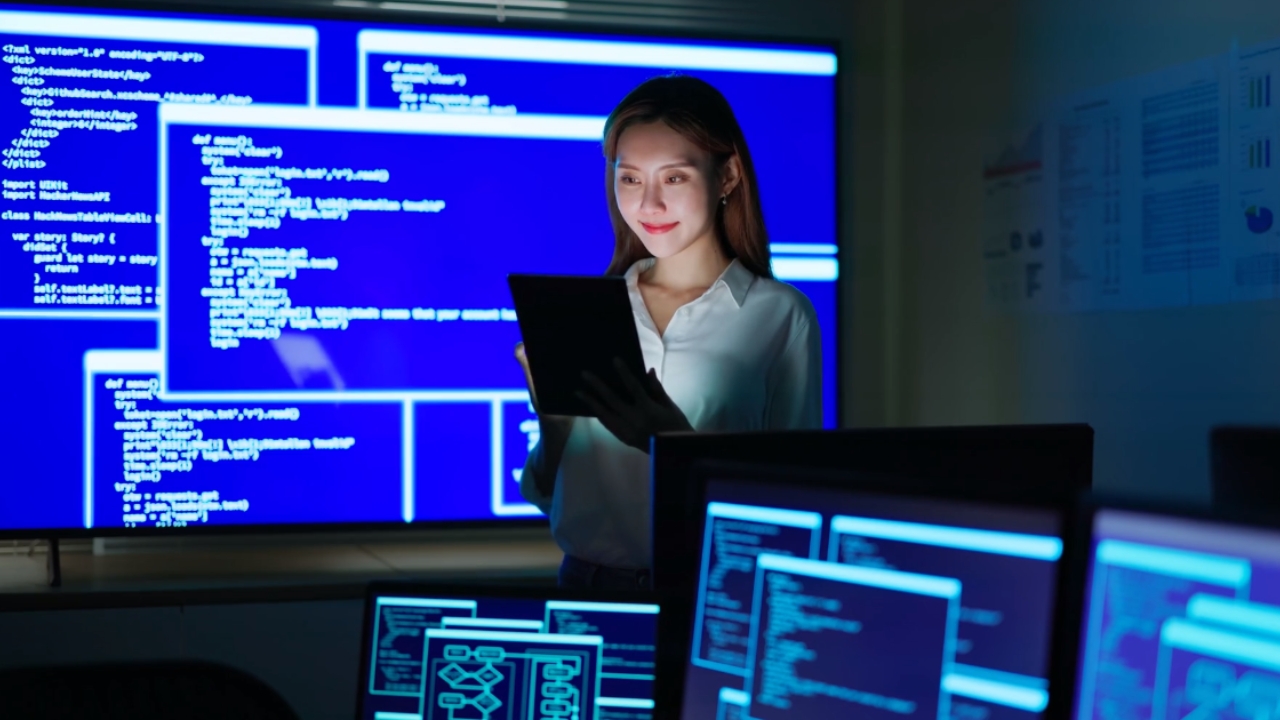 Diverse Industries
Pennsylvania's job market is as diverse as its landscape. From tech startups in Pittsburgh to finance firms in Philadelphia, the state offers a range of employment opportunities.
Tech and Innovation: Pittsburgh, once known for its steel industry, has reinvented itself as a tech hub, with companies like Google and Uber setting up shop. The city's universities, particularly Carnegie Mellon, are at the forefront of robotics and AI research.
Healthcare and Medicine: With world-renowned hospitals like the University of Pennsylvania Health System and the Children's Hospital of Philadelphia, the state is a magnet for healthcare professionals.
Support for Small Businesses
One thing I've observed over the years is Pennsylvania's robust support for small businesses and entrepreneurs.
Grants and Incentives: The state offers various grants, tax credits, and incentives for startups and small businesses, fostering a culture of entrepreneurship.
Networking Opportunities: Cities like Philadelphia and Pittsburgh have vibrant entrepreneurial communities, with numerous events, workshops, and meetups held throughout the year.
8. Arts and Culture: A Rich Tapestry
Museums and Galleries
Pennsylvania's art scene is both historic and contemporary, offering a feast for the senses.
Museums: The Philadelphia Museum of Art, with its iconic steps, houses an impressive collection of art from around the world. The Andy Warhol Museum in Pittsburgh celebrates the life and work of the pop art icon.
Galleries: From the bustling art galleries of Philadelphia's Old City to the artist-run spaces in Pittsburgh, there's always an exhibition or art event happening somewhere.
Theater and Music
Pennsylvania's theater and music scenes are vibrant and diverse, offering something for every taste.
Theater: The Walnut Street Theatre in Philadelphia, America's oldest theater, is a testament to the state's rich theatrical history. Pittsburgh's theater district, with venues like the Benedum Center, hosts Broadway shows, ballet, and more.
Music: From the classical performances of the Philadelphia Orchestra to the lively music festivals held throughout the state, Pennsylvania is a haven for music lovers.
9. Sports and Recreation: For the Active Soul
A Sporting Legacy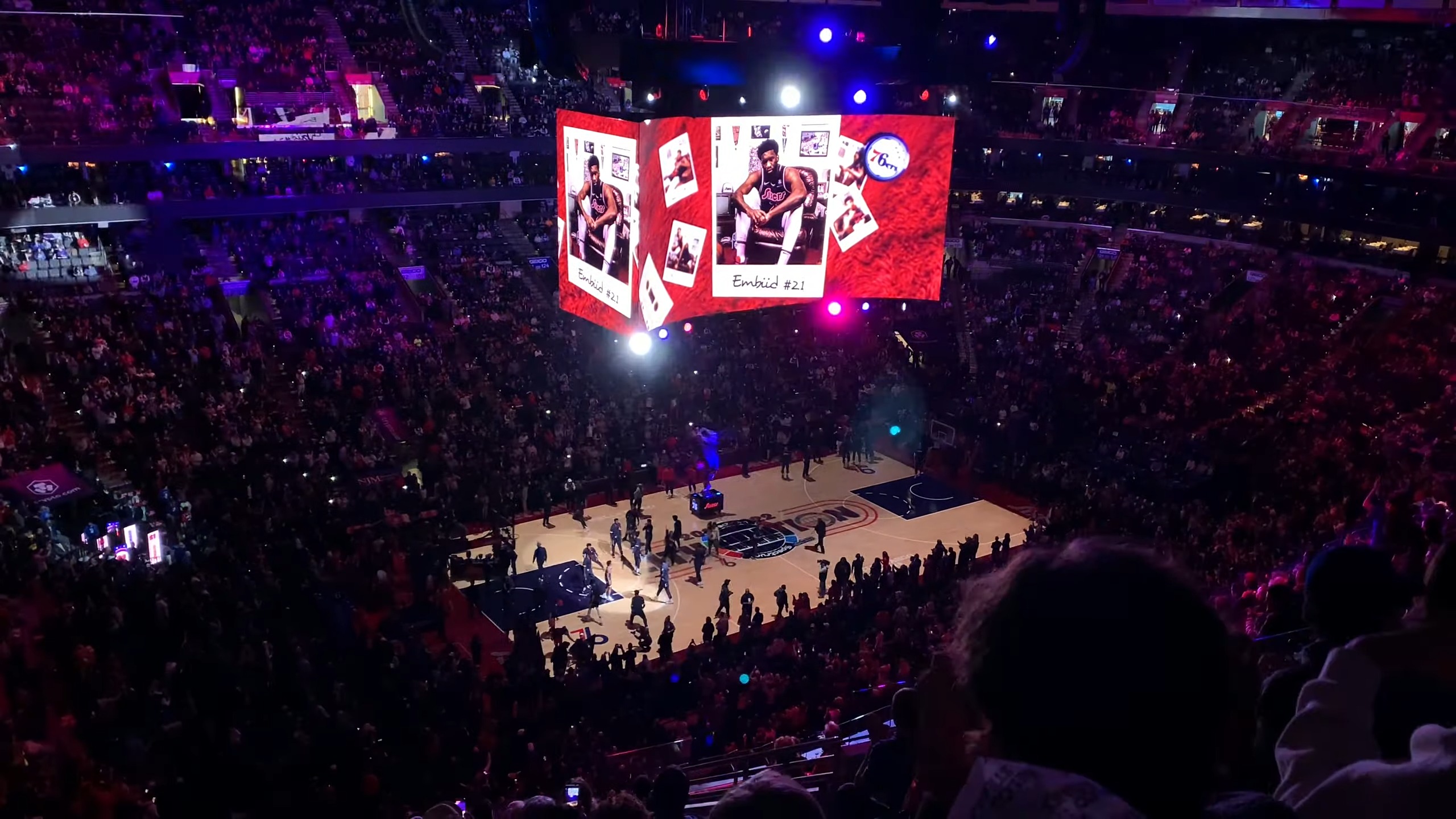 Pennsylvania's sports legacy is legendary. With teams in all major leagues, there's always a game to watch.
Outdoor Recreation
For those who prefer active recreation, Pennsylvania's diverse landscape offers numerous opportunities.
Hiking and Biking: Trails like the Schuylkill River Trail and the Great Allegheny Passage offer scenic routes for hikers and bikers.
Water Sports: The state's lakes and rivers are perfect for kayaking, canoeing, and fishing. Lake Erie, in particular, is a favorite among anglers and boaters.
10. Nature and Scenery: Pennsylvania's Natural Beauty
State Parks and Forests
Pennsylvania's natural beauty is one of its most defining features, with lush forests, rolling hills, and serene lakes.
State Parks: With over 120 state parks, there's always a new place to explore. Ricketts Glen State Park, with its 22 waterfalls, and Presque Isle State Park, with its sandy beaches on Lake Erie, are personal favorites.
Forests: The Allegheny National Forest spans over 500,000 acres, offering camping, hiking, and breathtaking views, especially during the fall foliage season.
Wildlife and Conservation
Pennsylvania is home to diverse wildlife, and there are numerous initiatives to protect its natural habitats.
Wildlife Watching: From spotting white-tailed deer in the forests to birdwatching in the wetlands, nature enthusiasts will find plenty to marvel at.
Conservation Efforts: Organizations like the Pennsylvania Wildlife Federation work tirelessly to conserve the state's natural habitats and promote sustainable practices.
11. Festivals and Events: Celebrating Pennsylvania's Spirit
Cultural Festivals
Pennsylvania's diverse population ensures a calendar packed with cultural celebrations.
Philadelphia Folk Festival: An event I eagerly await each year, this festival celebrates folk music with performances, workshops, and crafts.
Pittsburgh Pierogi Festival: Celebrating the state's Eastern European heritage, this festival is a treat for foodies, with vendors serving up delicious pierogis and other delicacies.
Seasonal Events
Each season in Pennsylvania brings its own set of celebrations.
12. Transportation: Navigating the Keystone State
Public Transportation
Pennsylvania's public transportation system is efficient, especially in its major cities.
SEPTA: Serving the Philadelphia region, SEPTA's network of trains, buses, and trolleys make commuting a breeze.
Pittsburgh's Port Authority: With its buses and the iconic inclines, getting around Pittsburgh is convenient and scenic.
Roads and Highways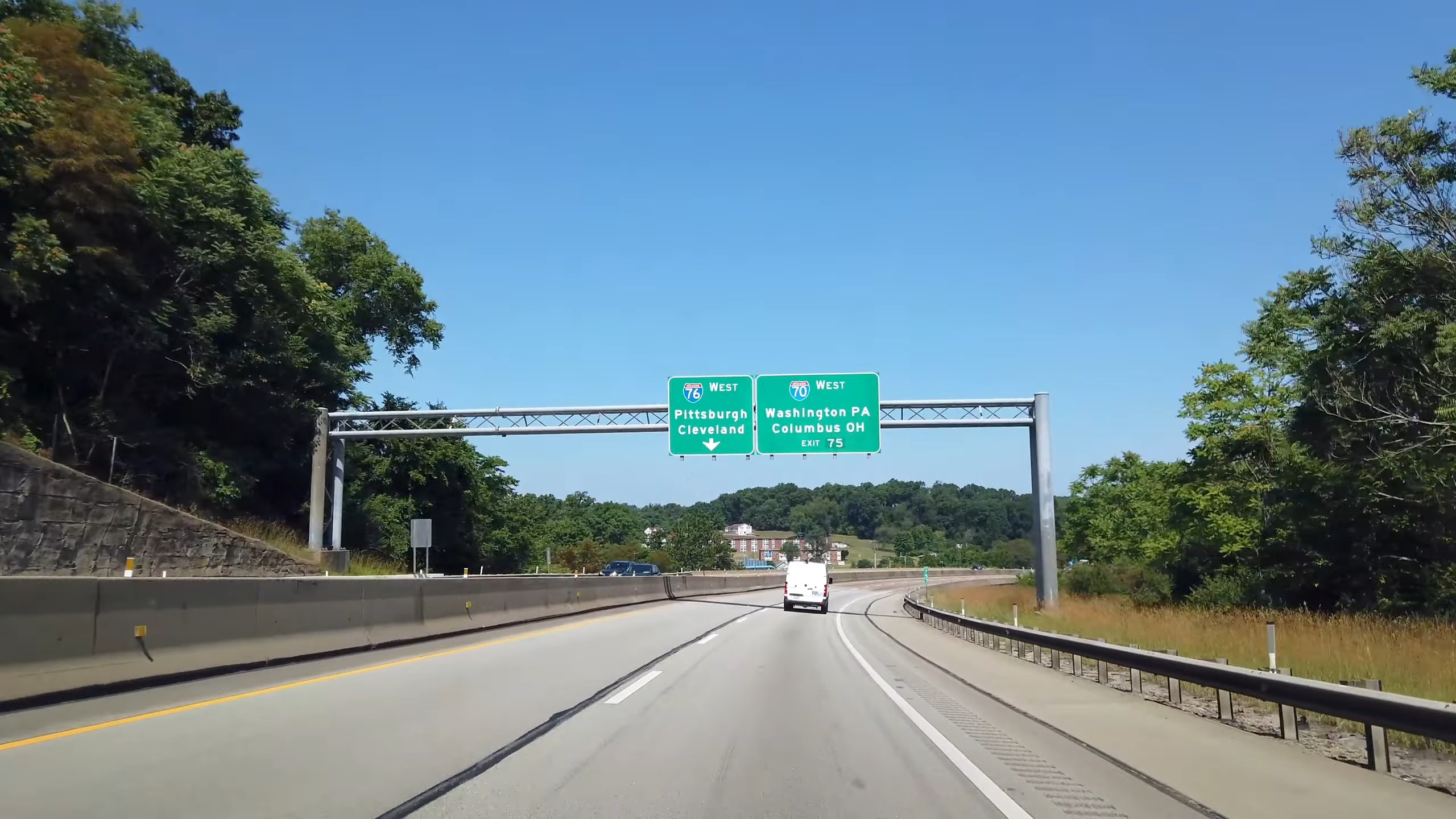 While Pennsylvania's highways connect all parts of the state, it's essential to be prepared for varying conditions.
Interstate Highways: Major routes like I-76 (Pennsylvania Turnpike) and I-80 connect the state's cities and regions.
Driving Tips: Pennsylvania's winters can be harsh, so always check the weather and road conditions before setting out, especially in mountainous areas.
13. Nightlife and Entertainment: Bright Lights, Big Fun
City Nightlife
Pennsylvania's cities come alive at night, offering a range of entertainment options for every taste.
Philadelphia: From the bustling bars of South Street to the upscale lounges in Rittenhouse Square, Philly's nightlife is eclectic. The city also boasts a vibrant live music scene, with venues like the Fillmore hosting top acts.
Pittsburgh: The South Side Flats area is a hotspot for nightlife, with numerous bars, clubs, and live-music venues. The Cultural District downtown offers theaters and performing arts centers for a more refined evening out.
Local Breweries and Wineries
Pennsylvania's craft beer and wine scene has been flourishing, offering locals and visitors a taste of the region.
Craft Breweries: With establishments like Troegs Independent Brewing and Victory Brewing Company, the state has made a significant mark on the craft beer map. Many breweries also offer tours and tasting sessions.
Wineries: The state's wineries, especially those in the Lake Erie Wine Region, produce a range of wines from sweet to dry. A visit to one of these wineries, set amidst picturesque landscapes, makes for a delightful outing.
14. Safety and Healthcare: Ensuring Well-being
Safety in Pennsylvania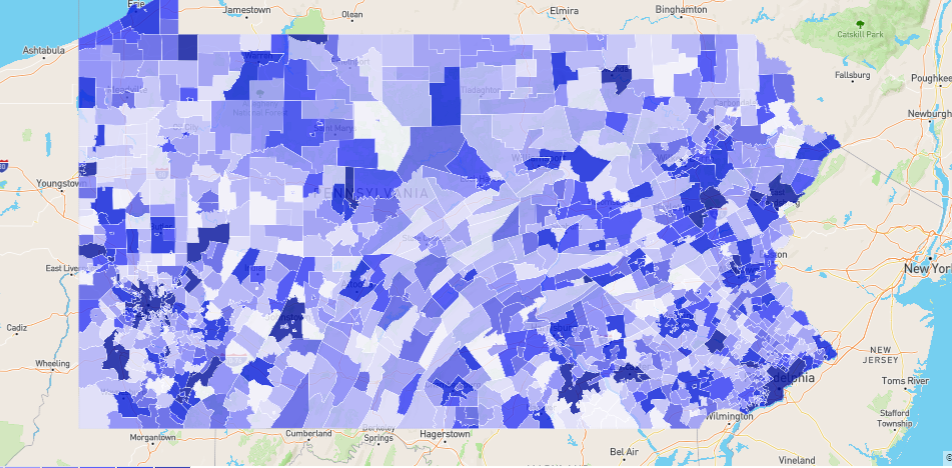 Like any place, Pennsylvania has its safe spots and areas where one should be cautious, especially after dark.
Crime Rates: While cities like Philadelphia and Pittsburgh have neighborhoods with higher crime rates, they also have areas that are very safe and more that are not safe. Always research neighborhoods, stay aware of your surroundings, and take general safety precautions.
Community Initiatives: Many communities have neighborhood watch programs and other initiatives to ensure residents' safety. Participating in or being aware of such programs can enhance one's sense of security.
Healthcare Facilities
Pennsylvania is home to some of the nation's top healthcare facilities, ensuring residents have access to the best care possible.
Hospitals: Institutions like the University of Pennsylvania Hospital and the Children's Hospital of Philadelphia are renowned for their medical expertise and research.
Health Initiatives: The state has various programs aimed at promoting public health, from vaccination drives to awareness campaigns on issues like mental health.
FAQ
What is the state income tax rate in Pennsylvania?
Pennsylvania has a flat state income tax rate of 3.07%. However, local municipalities might have additional taxes, so it's essential to check local rates.
How is the public transportation system outside of the major cities?
While cities like Philadelphia and Pittsburgh have extensive public transportation systems, in more rural areas, public transit options might be limited. It's advisable to have a personal vehicle if living outside urban centers.
Are there any unique local laws or regulations I should be aware of?
Pennsylvania has some blue laws, which restrict the sale of certain items on Sundays. Additionally, alcohol sales are primarily through state-run stores, though this has been changing in recent years.
How is the internet and cell phone coverage in Pennsylvania?
Major cities and suburban areas have excellent internet and cell phone coverage. However, in some rural or mountainous areas, there might be limited coverage or slower internet speeds.
What are the primary industries in Pennsylvania for job seekers?
Apart from the sectors mentioned, Pennsylvania also has a strong agricultural sector, especially dairy farming, and is a significant producer of mushrooms.
How pet-friendly is Pennsylvania?
Pennsylvania is generally pet-friendly, with many parks, trails, and accommodations welcoming pets. However, always check specific regulations or restrictions in housing complexes or public areas.
Are there any specific cultural events or festivals unique to Pennsylvania?
Yes, events like Groundhog Day in Punxsutawney and the Kutztown Folk Festival celebrating Pennsylvania Dutch culture are unique to the state.
How does Pennsylvania handle renewable energy and sustainability?
Pennsylvania has been increasing its focus on renewable energy, especially wind and solar. There are also various state initiatives and incentives for sustainable practices and green energy adoption.
What is the process for registering vehicles or obtaining a driver's license when moving from another state?
New residents are required to obtain a Pennsylvania driver's license and register their vehicles within 20 days of establishing residency. It's advisable to visit the local PennDOT office for specifics.
Are there any specific residency benefits for senior citizens or veterans?
Pennsylvania offers several benefits for senior citizens, including reduced transit fares and property tax rebates. Veterans might also qualify for specific benefits, including tax exemptions and educational assistance.
Final Words
Pennsylvania, with its rich history, diverse landscapes, and vibrant cities, offers a unique blend of experiences for residents and visitors alike. Whether you're drawn to its cultural heritage, scenic beauty, or the promise of new opportunities, the Keystone State welcomes you with open arms. As you embark on this new chapter, may you find Pennsylvania to be the perfect backdrop for your story.