Michigan, known as the Great Lakes State, is a place of natural beauty, economic opportunity, and cultural diversity. It's essential to consider various factors before making the move. This post will guide you through the crucial aspects to consider, from the climate to the job market, ensuring you're well-prepared for your transition to Michigan.
If you're considering moving to Michigan, you'll find a state that offers a rich blend of natural beauty, affordable living, and burgeoning economic opportunities. From the legendary winters to the lush summers, the Great Lakes' influence to the cultural vibrancy of its cities, Michigan is a place where industry, innovation, and education converge.
With its diverse job market, particularly in the revitalized auto sector, and its commitment to community and political engagement, Michigan presents a compelling destination for those seeking new beginnings in a place that values the outdoors, the arts, and a strong sense of local pride.
Whether you're drawn by the prospect of a lakeside lifestyle, the allure of a dynamic cultural scene, or the promise of a supportive environment for entrepreneurs and businesses, Michigan's multifaceted character has something to offer everyone.
1. The Four-Season Climate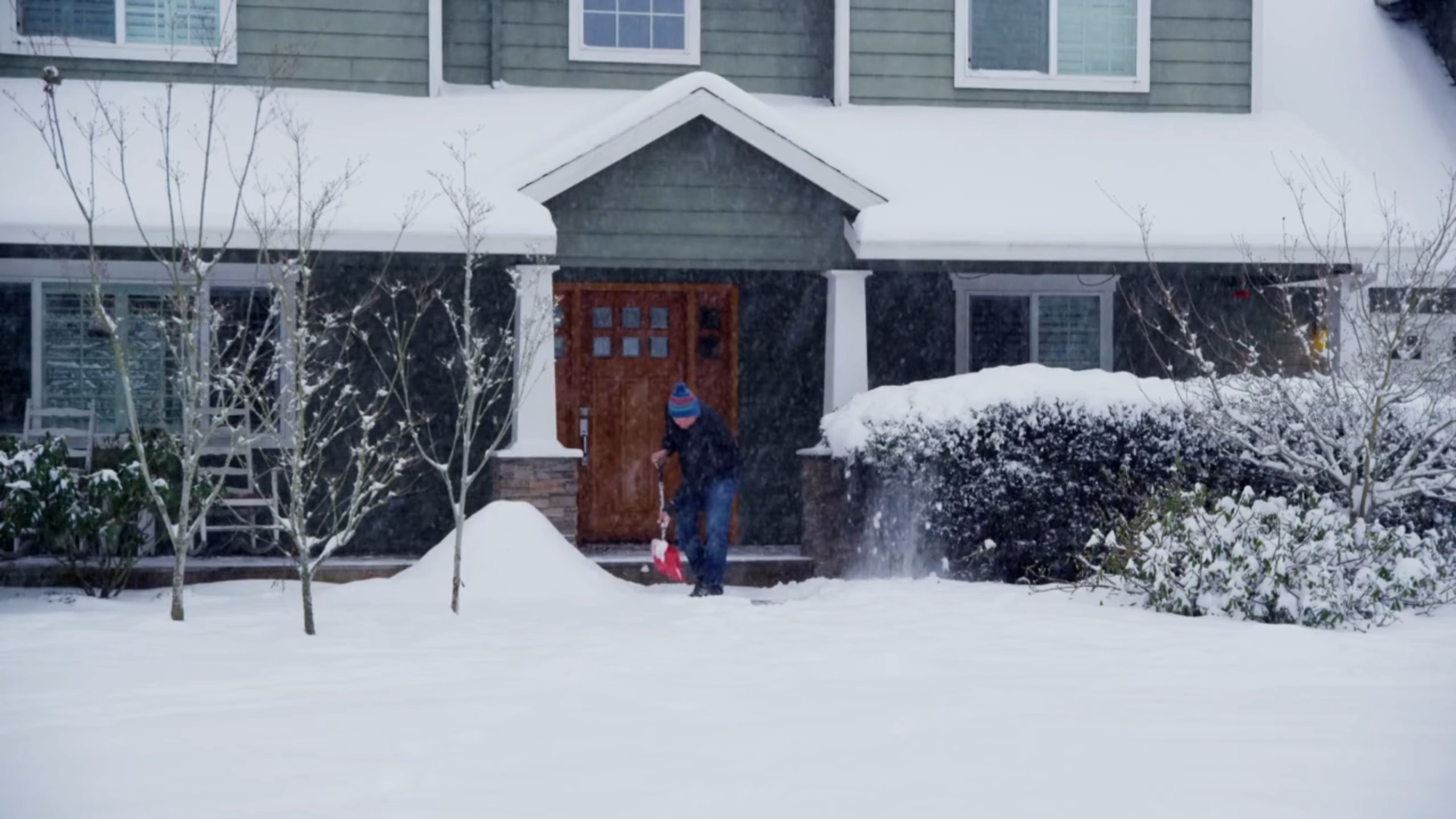 Michigan's winters are legendary, often bringing heavy snowfall and temperatures that can plunge well below freezing. The state becomes a playground for winter sports enthusiasts, with activities like ice fishing, skiing, and snowmobiling taking center stage.
If you're moving from a warmer climate, you'll need to invest in quality winter gear. Heated garages and snow tires are not just luxuries here; they are necessities for daily life.
Savor the Summer
On the flip side, Michigan summers are a delight. With temperatures ranging from the mid-70s to the 90s (Fahrenheit), the weather is perfect for exploring Michigan's extensive coastline and numerous inland lakes.
Summer festivals are abundant, celebrating everything from art to music to local cuisine. It's a time when the state truly comes alive, and residents take full advantage of the long days and warm nights.
2. The Great Lakes Influence
Only state to touch four of the five Great Lakes, providing it with more freshwater coastline than any other state.
This proximity means that you're never more than 85 miles from a Great Lake. The lakes influence much of Michigan's weather, often moderating temperatures but also creating localized weather phenomena like lake-effect snow.
The Great Lakes are central to Michigan's identity and offer endless recreational opportunities.
Water, Water Everywhere
Living in Michigan, you'll quickly learn that the water is a way of life. The state boasts over 11,000 inland lakes and countless rivers and streams. Whether it's boating, fishing, or simply enjoying a sunset on the beach, the water is an integral part of Michigan living.
However, it's also important to respect the power of the Great Lakes; their beauty is matched by their potential for danger, with strong currents and sudden weather changes.
3. Economic Opportunities Abound
Automotive sector is accelerating once again. Here's what's happening:
Detroit, the historic heart of America's car industry, is undergoing a transformation, with electric vehicles (EVs) and autonomous driving technologies leading the charge.
The state has committed to substantial investments in automotive technology, with initiatives like the Michigan Mobility Corridor aiming to advance automotive innovation.
This resurgence is not just about traditional manufacturing; it's about redefining the industry for the 21st century. As a result, there's a surge in demand for skills ranging from mechanical engineering to software development, making Michigan a prime destination for professionals in these fields.
A Diverse Economic Landscape
Economic terrain is varied and fertile:
The state ranks second in the U.S. for agricultural diversity, with the industry contributing over $100 billion annually to the state economy.
In education, Michigan's public universities contribute $39 billion to the state's economy, with research and development playing a significant role.
Healthcare is another robust sector, with Michigan's healthcare industry employing over 602,000 people.
4. Education at Its Finest
Home to some of the nation's top educational institutions, including the University of Michigan and Michigan State University.
These universities are not only leaders in research and innovation but also contribute to a vibrant college sports culture that energizes the entire state. For families, this means access to excellent higher education opportunities for their children.
A Focus on Public Education
Places a strong emphasis on public education at all levels, with numerous nationally ranked high schools and a state government that prioritizes educational funding.
The state also offers unique programs like the Michigan Promise Scholarship, which provides financial assistance to students pursuing higher education. This commitment to education makes Michigan an ideal place for families who value academic excellence.
5. The Cultural Mosaic
Michigan's cultural fabric is rich and diverse, with each community contributing its unique thread to the overall tapestry. Here are some highlights:
Detroit's Motown Museum, also known as Hitsville U.S.A., attracts thousands of visitors each year, eager to explore the roots of soul music.
The annual Tulip Time Festival in Holland, Michigan, celebrates the area's Dutch heritage with traditional dance, food, and millions of tulips in bloom.
These cultural experiences are not just tourist attractions; they are integral to the state's identity. They provide a sense of community and continuity, celebrating Michigan's multifaceted heritage and the contributions of various ethnic groups to the state's development.
Arts and Innovation
Commitment to the arts and innovation is evident in its support for creative endeavors:
ArtPrize in Grand Rapids is an open, independently organized international art competition that has distributed millions in prizes since its inception.
The Detroit Institute of Arts is among the top six museums in the United States, with over 65,000 works in its collection.
6. A Foodie's Paradise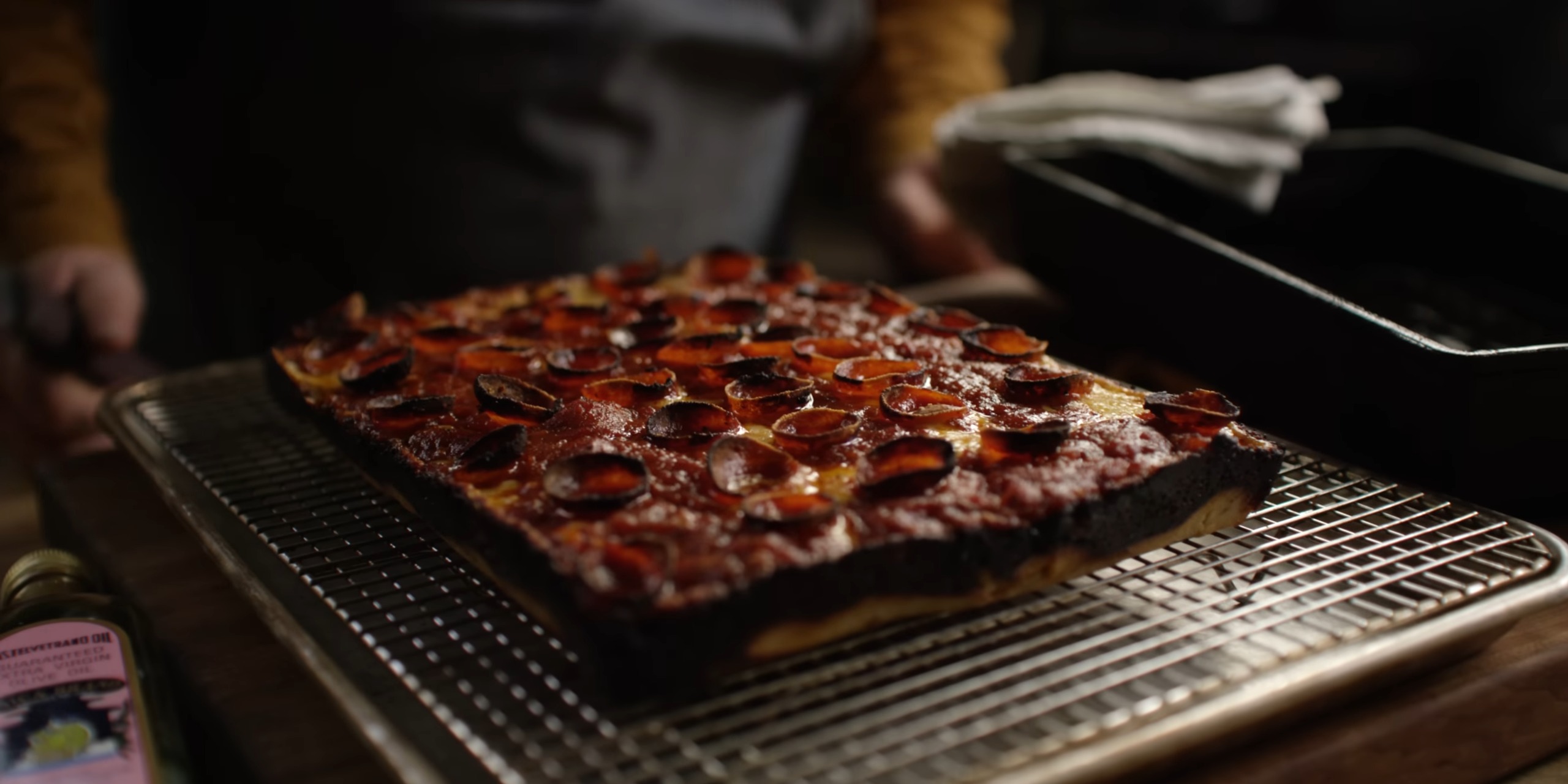 Michigan's culinary scene is as diverse as its population. The state is famous for its cherries, and Traverse City is known as the Cherry Capital of the World. But there's more to savor, from Detroit-style pizza to pasties from the Upper Peninsula.
The Great Lakes provide a bounty of fresh fish, and Michigan's agriculture yields a variety of fresh, local produce. Food festivals abound, celebrating everything from apples to zucchini.
Craft Beer and More
Michigan has also earned a reputation as a craft beer haven, with cities like Grand Rapids being recognized as one of America's best beer towns.
The state's wineries are gaining acclaim, particularly those on the Leelanau Peninsula and in the Traverse City area. For those who appreciate fine drinks and local flavors, burgeoning craft beverage scene is sure to delight.
7. The Sports Fanatic's Dream
Sports are a big deal in Michigan. With professional teams in all major sports, including the Detroit Lions (NFL), Detroit Red Wings (NHL), and Detroit Tigers (MLB), there's always a game to catch. The passion of Michigan's sports fans is infectious, and game days are celebrated with enthusiasm across the state.
Collegiate and Recreational Sports
If college sports are more your speed, you're in luck. The rivalry between the University of Michigan and Michigan State University is fierce, especially when it comes to football and basketball.
For those who prefer to participate rather than spectate, Michigan's diverse landscape offers opportunities for activities like kayaking, cycling, and golfing, ensuring that sports enthusiasts of all kinds can find their niche.
8. The Job Market
Labor market is experiencing positive momentum. Here are some compelling statistics:
As of late 2022, Michigan's unemployment rate had fallen to around 7.2%, which was just above the national average according to Michigan University.
The state has seen a particular demand in the technology sector, with tech job postings increasing by over 15% in the past year.
Stated by NBC healthcare professions are also on the rise, with a projected growth rate of 16% over the next decade.
These figures indicate a robust job market, ripe with opportunities for professionals across various industries. The state's focus on innovation and technology-driven industries suggests a forward-thinking job market, ready to embrace the future.
Support for Entrepreneurs
Entrepreneurial ecosystem is thriving, supported by a range of resources:
The Michigan Small Business Development Center offers tools for business plan development, market research, and technology commercialization.
In 2021, Michigan venture capital firms invested over $300 million in local startups.
Detroit and Ann Arbor are recognized as burgeoning hotspots for tech startups, with a growing network of angel investors and venture capitalists stated by Michigan Economic Development.
9. The Cost of Living
Housing market remains one of the most accessible in the United States. Here are some numbers to consider:
The median home value in Michigan is around $183,000, significantly lower than the national median.
Rental prices are equally competitive, with a median rent for a two-bedroom apartment standing at approximately $1,200 per month, depending on the location.
Everyday Expenses
When it comes to daily living expenses, Michigan residents benefit from costs that are below the national average. Here's a snapshot:
The cost of groceries in Michigan scores 89.3, below the national average index of 100.
Utility costs are also lower, with the average monthly energy bill around $97, compared to the national average of $112.
Transportation expenses, including gas prices and public transportation fees, are generally reasonable, with Michigan's average gas price hovering around $2.40 per gallon, which is often lower than the national average.
10. The Commute
Compared to larger metropolitan areas, Michigan's traffic is relatively manageable. Even in cities like Detroit, commute times are reasonable, with most residents facing a daily commute of less than 30 minutes. This ease of travel contributes to a better work-life balance and less daily stress.
Public Transportation Options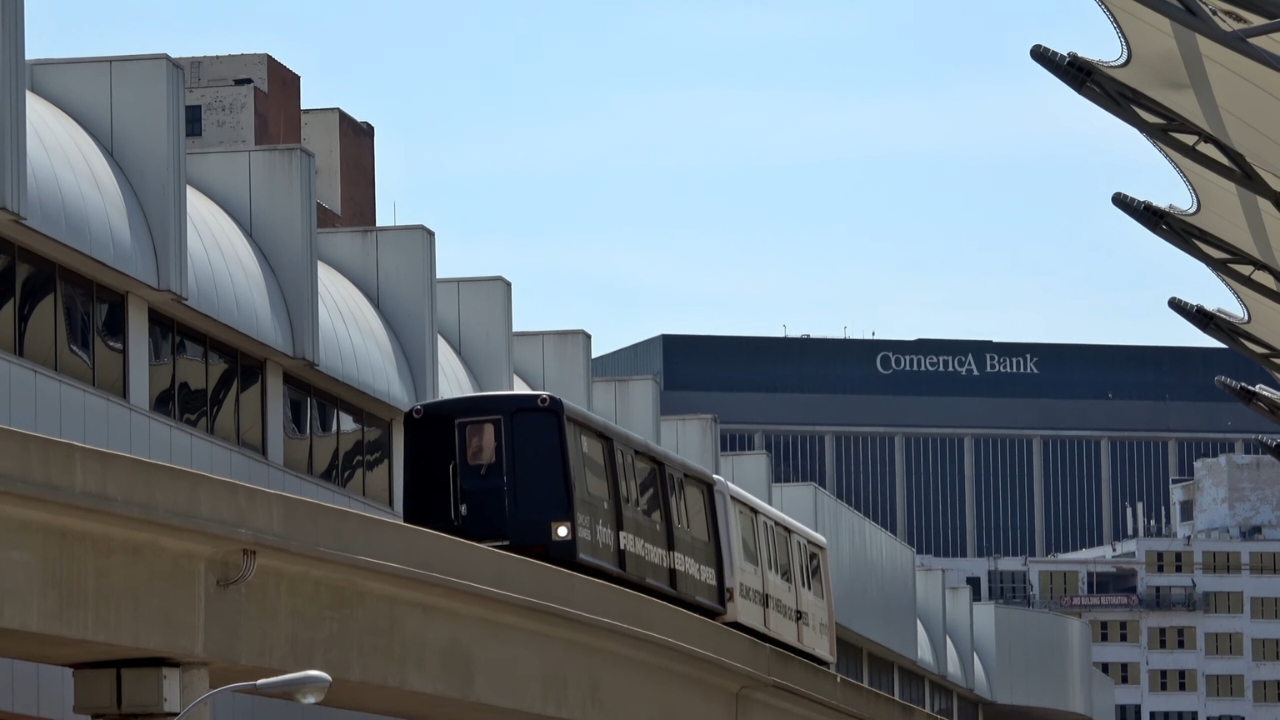 While Michigan is often considered a car-dependent state, there are public transportation options available, especially in larger cities. Detroit's QLine, Ann Arbor's bus system, and the Grand Rapids' Rapid provide alternatives to driving.
For those looking to reduce their carbon footprint or avoid the hassle of parking, these services are valuable resources.
11. The Natural Beauty
Natural beauty is one of its most compelling attributes. Here are some facts that highlight this:
Michigan has more than 100 state parks and recreation areas stated by Pure Michigan.
The state boasts over 1,300 miles of scenic trails and waterfalls.
It is home to three national parks, including the famous Isle Royale.
These green spaces offer residents and visitors alike a chance to reconnect with nature. Whether it's hiking through the Porcupine Mountains, enjoying the beaches along Lake Michigan, or exploring the vast forests, Michigan's landscapes are a constant invitation to outdoor adventure.
A Haven for Wildlife
The state's diverse ecosystems support a wide range of wildlife. Michigan is a birdwatcher's paradise, with over 450 species of birds recorded. It's also home to an array of wildlife, including white-tailed deer, moose, and black bears. The state's commitment to conservation ensures that future generations will continue to enjoy its natural wonders.
12. The Changing Seasons
Michigan's seasons are distinct, each bringing its own charm. The state is particularly famous for its spectacular fall foliage. Here's what you can expect:
The fall color change begins in September and can last through October.
Peak fall colors can be seen on various "color tours" throughout the state.
Residents often take these seasonal changes as cues to engage in traditional activities, such as apple picking in the fall, flower planting in the spring, or enjoying the numerous summer festivals.
Winter's Blanket and Spring's Awakening
The transformation from the snowy blanket of winter to the fresh bloom of spring is dramatic in Michigan. Winter sports give way to springtime activities like maple syrup harvesting and flower festivals. The state's agriculture thrives with the seasons, and farmers' markets are a staple, offering seasonal produce throughout the year.
13. The Community Spirit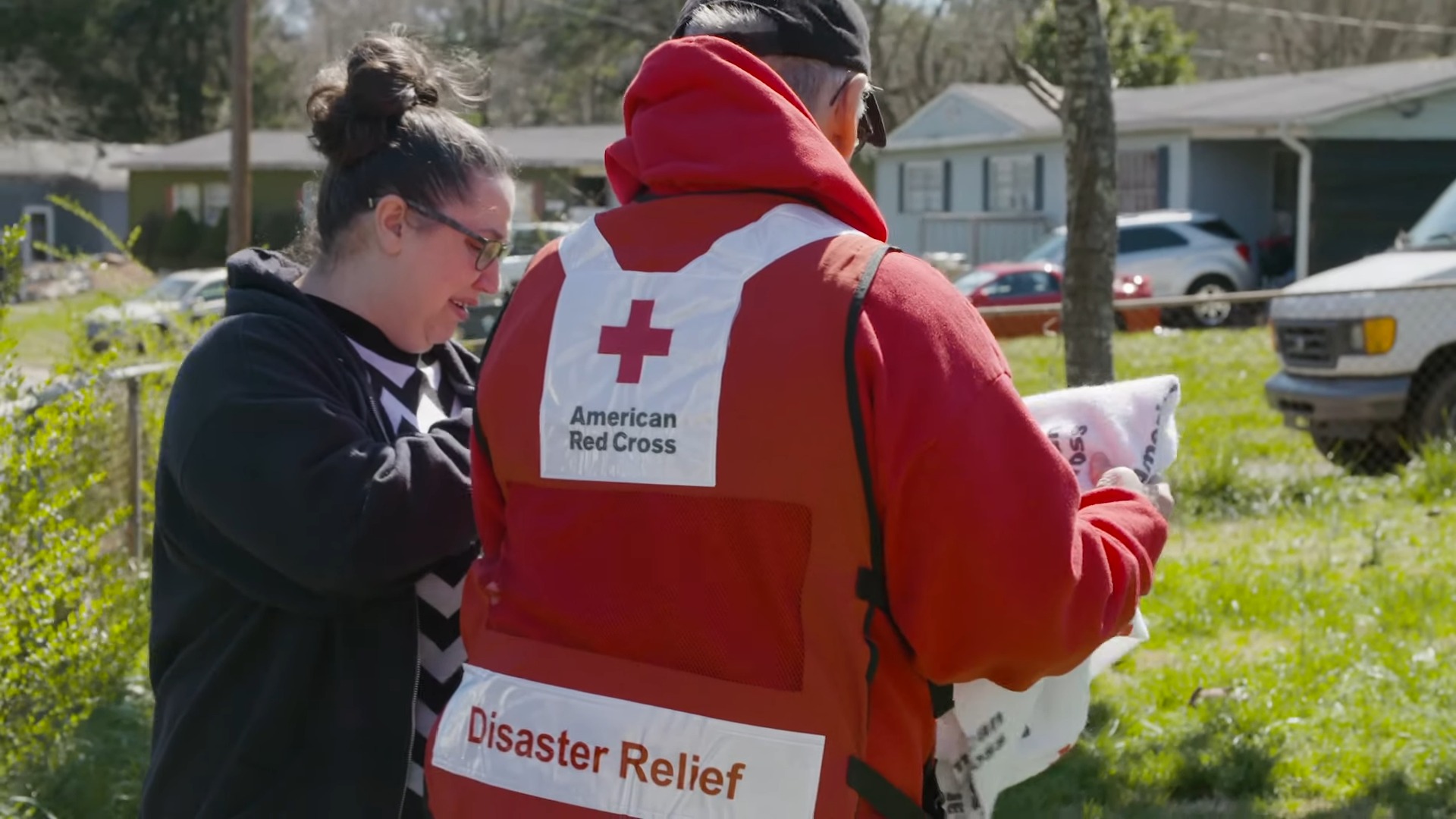 Michigan's communities are known for their resilience and spirit. This is evident in the way residents come together, whether it's for a local sports game or a community event.
The state has a strong tradition of local pride, with many residents committed to supporting local businesses and initiatives.
Volunteerism and Involvement
Volunteerism is a big part of life in Michigan. The state ranks high in terms of civic engagement, with numerous opportunities for residents to get involved in community service.
Organizations and events often focus on improving the local community, whether it's cleaning up parks or helping out at food banks.
14. The Weather Extremes
Weather can be unpredictable, with extremes that can catch newcomers by surprise. Here are some stats to consider:
Michigan experiences over 30 thunderstorms per year on average.
The state can receive up to 180 inches of snow in the snowbelt regions.
Residents learn to be prepared for anything, from sudden thunderstorms to lake-effect snowstorms, which can create beautiful landscapes but also pose challenges.
The Impact on Daily Life
The weather extremes can affect daily life, from school closures to impacting commutes. It's important for those moving to Michigan to understand the potential for severe weather and to take the necessary precautions, such as having an emergency kit and staying informed about weather conditions.
15. The Political Landscape
Political environment is dynamic and can be considered a microcosm of the national scene. As a swing state, it plays a crucial role in national elections. The state's diverse population leads to a mix of political opinions, making for lively debates and a politically engaged citizenry.
Local Governance
At the local level, Michigan's governance reflects its communities' values, with a focus on issues like education, environmental conservation, and economic development. Participation in local elections is robust, and residents are encouraged to be active in the political process to shape the future of their communities.
16. The Music and Nightlife
Contribution to the music world is significant. Detroit, famously known as "Motown," has been influential in the development of multiple music genres. The state continues to foster a vibrant music scene, with venues that host everything from jazz to electronic music to indie rock, there are a lot of things to do in Michigan.
Nightlife Across the State
The nightlife in Michigan varies from city to city:
No matter your taste, you can find a spot in Michigan that caters to your idea of a perfect evening out.
17. Proximity to Canada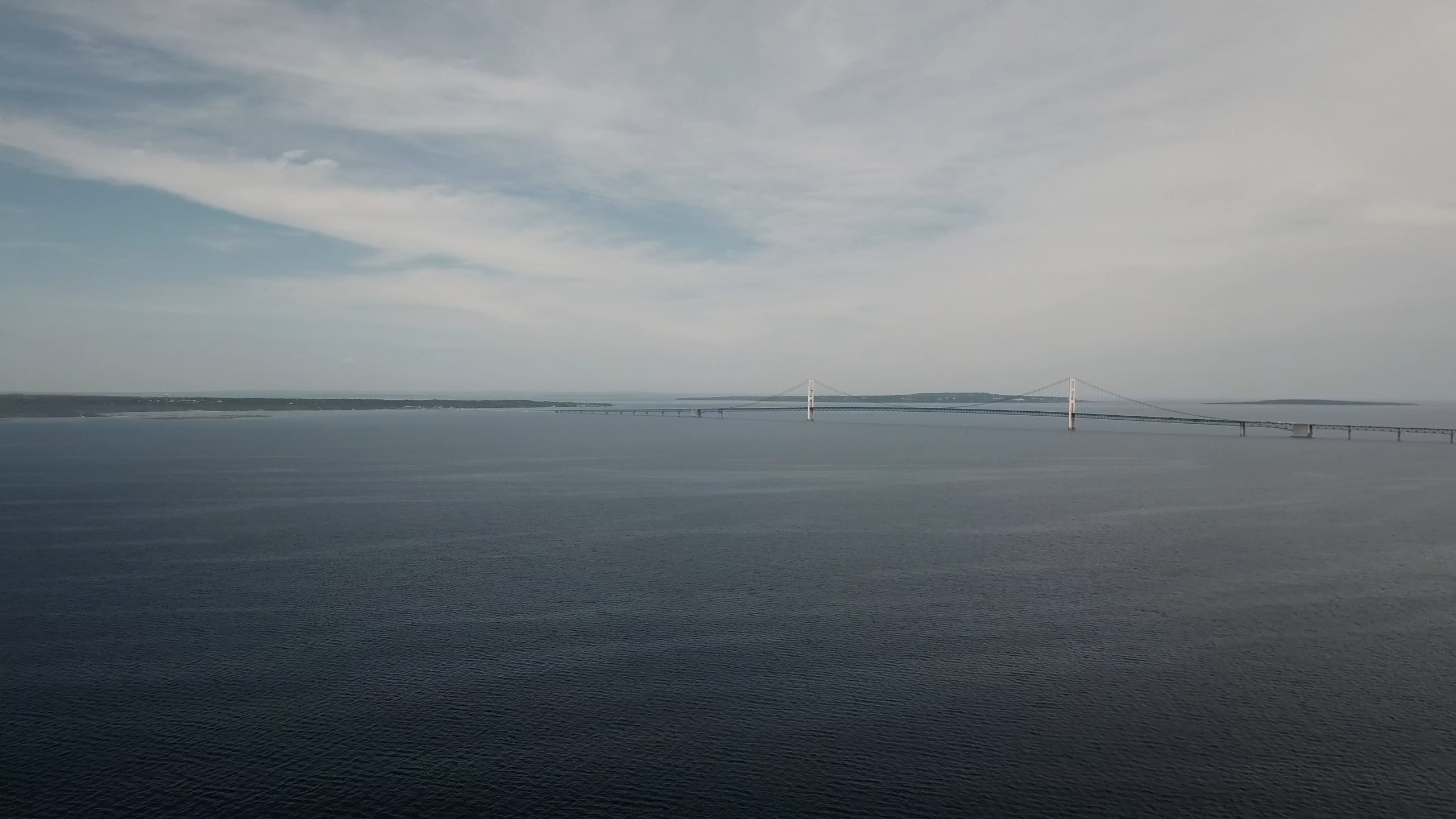 Unique geographical position means it shares a border with Canada, providing an international experience close to home. Cities like Detroit are just a short drive from the Canadian border, offering residents the chance to enjoy cross-border shopping, dining, and cultural exchanges.
The Ambassador Bridge and Beyond
The Ambassador Bridge and the Detroit-Windsor Tunnel are vital trade and travel routes between the two countries. For Michiganders, this proximity to Canada enhances the state's cultural richness and provides additional economic opportunities.
FAQ
What is the process for registering a vehicle in Michigan?
After moving, you have 60 days to register your vehicle at a Secretary of State branch office. You'll need proof of Michigan no-fault insurance, your title, and your driver's license.
Are there any incentives for first-time homebuyers?
Yes, Michigan offers various programs for first-time homebuyers, including down payment assistance and federal tax credits.
What is the public school enrollment process?
Enrollment processes vary by district, but generally, you'll need proof of residency, immunization records, and previous school records to enroll your child.
How does one find job opportunities?
Job seekers can use resources like Pure Michigan Talent Connect, local job fairs, and Michigan Works! service centers to find employment opportunities.
What are the requirements for starting a business?
You'll need to choose a business structure, register your business, obtain necessary licenses and permits, and understand the tax obligations.
Is Michigan pet-friendly?
Yes, Michigan has many parks, trails, and beaches that welcome pets, and there are numerous pet-friendly accommodations and eateries.
Does it have a good public transportation system?
While Michigan is often car-dependent, larger cities like Detroit, Ann Arbor, and Grand Rapids have reliable public transit systems.