The United States of America has plenty to offer in terms of tourism. For people outside of the States, the main attractions usually are Florida, Nevada, California, or New York. There's a good reason for that, but it doesn't mean that other states don't have anything to offer.
Let's take Michigan for example. You've never even thought about it as a tourist destination, right? Well, it's time to consider it. After you read this list of top 10 things to do in Michigan you'll change your mind.
1. Visit Mackinac Island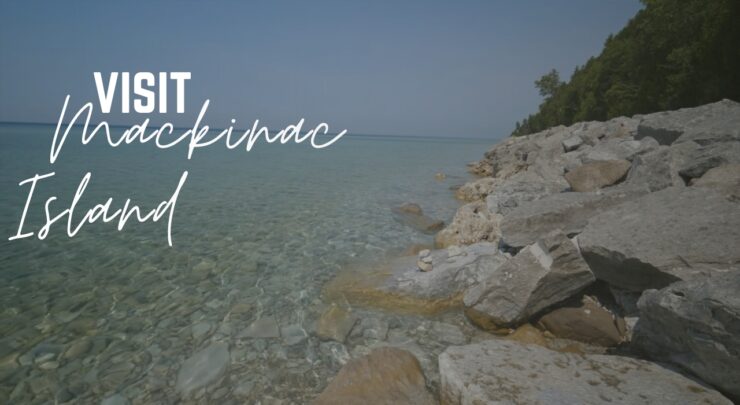 As a tourist the first place you need to visit when in Michigan is Mackinac Island. This is what every local guide is going to recommend to you once you're in the state. It is a small island, with a population of close to 1,000. During the season this number grows thanks to all the seasonal workers and tourists. What makes it a great place for a vacation is the number of views and landscapes you'll encounter there.
Once you're on Mackinac Island you'll quickly learn to love that beach and boat life. If you're an explorer by spirit, hiking on Arch Rock, one of the most famous limestone arches in the States, is a must-do. For all of you, fans of photography, the colony of wild butterflies found here will be a sight to behold and capture with a camera.
2. Explore Sleeping Bear Dunes National Lakeshore and Lake Michigan
Lake Michigan is the third largest of all the Great Lakes. But, it is the only one that is surrounded by the US states. Thanks to this distinction it has the longest shoreline in America second only to Alaska. If you're a fan of historic facts, and this lake enchants you in that domain, everything you want to know can be found at Michigan Maritime Museum.
In addition to the museum other places worth your time include Sleeping Bear Dunes National Lakeshore which is one of the best places to enjoy dunes in America. With a recent adaptation of Frank Herbert's Dune into a movie this place is more popular than ever.
3. Dedicate Yourself to Grand Rapids
Grand Rapids is a city located on the Grand River and it holds the title of the second biggest city in Michigan. It is often seen as a cultural hub of the region solely by being the home of the Gerald Ford Presidential Museum and Meyer May House.
If you have had enough of cultural exploration and are in for some fun, you'll be glad to hear that this city is home to 46 breweries and is renowned for its craft beers. For those that come to Grand Rapids thirsty, visiting Brewery Vivant should be on their bucket list.
4. Have Fun at The Holy Trinity of Detroit Casinos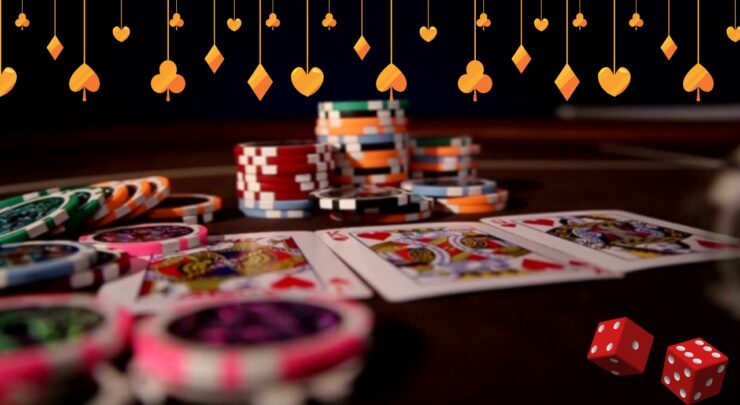 Detroit is not seen as a gambling city by no means and it doesn't come close to Las Vegas, Atlantic City, or even Reno. However, it has plenty to offer in this domain.
We're talking about a massive block of casinos that consists of the Greektown Casino Hotel, MGM Grand Detroit, and MotorCity Casino Hotel. If you're into gambling we've just found an area of Michigan worth exploring. But, don't be fooled that we're only talking about gambling. When you're in one of these hotels you'll also be able to enjoy Detroit's skyline and be in awe of this great American city.
What's worth mentioning is that you should visit these casinos in time, as according to gambleonlinemichigan.com, Michigan has one of the fastest growing online gambling industries in the States which could leave these casinos out of work in the not-so-distant future.
5. Pay Homage to Henry Ford Museum
Detroit is not called Mo City for no reason. The home of the Ford Motor Company, this city has a long automotive history. Most of it is stored at the Henry Ford Museum. If you're a history nerd and also love cars, this is the place for your fullest enjoyment.
But, don't think that this museum is limited only to cars. It also has exhibits of airplanes called Heroes of The Sky. Nonetheless, what we found the most interesting is the exhibit of presidential limousines. This museum has a little for everyone, and if you're interested in the innovations and innovators of the United States and its long history this is the place to visit.
6. Sail in Traverse City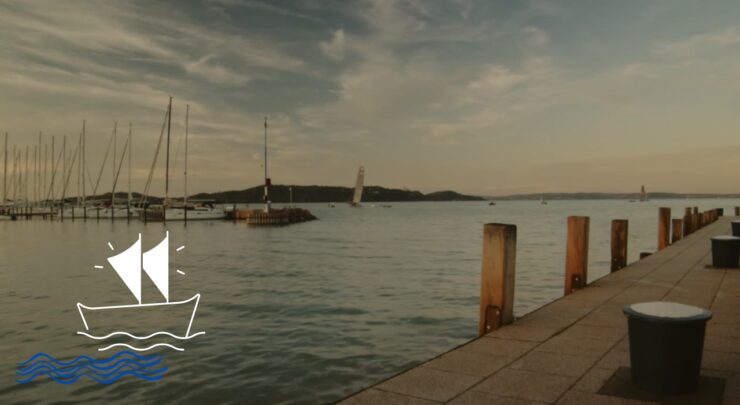 As we already mentioned, Lake Michigan has a long shoreline and one of its most beautiful places is without a doubt Traverse City. This city is home to numerous lakeside activities including everything from walking on the beach, swimming, snorkeling, and of course sailing. If you're a fan of the open waters, sailing on Lake Michigan could be a memory you'll cherish for a lifetime.
Even if you're not a fan of open waters, there are plenty of things to do on the coast. For one, booking a relaxing stay at Hotel Indigo Traverse City should be enough for every vacation. Furthermore, you can enjoy the famed National Cherry Festival. If you didn't know, Traverse City is the cherry capital of the world.
7. Study at the University of Michigan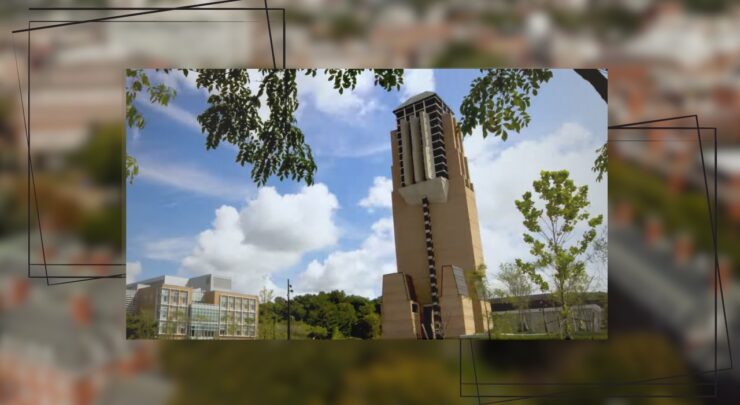 The college culture in the United States is a massive one. Every major university is a city within a city. The same can be said for the famed University of Michigan. This educational institution is one of the most prestigious ones in the whole of the United States.
You might be familiar with its sports program with its football team, The Wolverines, being one of the top teams in college football. It is the place where Tom Brady played during his college days. Fun facts aside, it is a great place to tour since it's built on 2,800 acres of land and it's home to the Natural History Museum and Michigan's Museum of Art among other landmarks.
8. Be in Awe of Pictured Rocks National Seashore
We can't stress enough just how amazing the seashores are in Michigan. One of those that stands out enough to find its place on this list is Pictured Rocks National Seashore. You'll find it on the south side of Lake Superior, and it is home to some of the most colorful rocks you'll ever see. Everything is in the colors of copper, iron, and manganese.
The coastline in this area is rocky, but it's also full of dunes, beaches, and mesmerizing cliffs. If you're a fan of nature, this is the place where you should spend your time enjoying activities such as hiking, camping, and boating.
9. Drive Through Highway M-22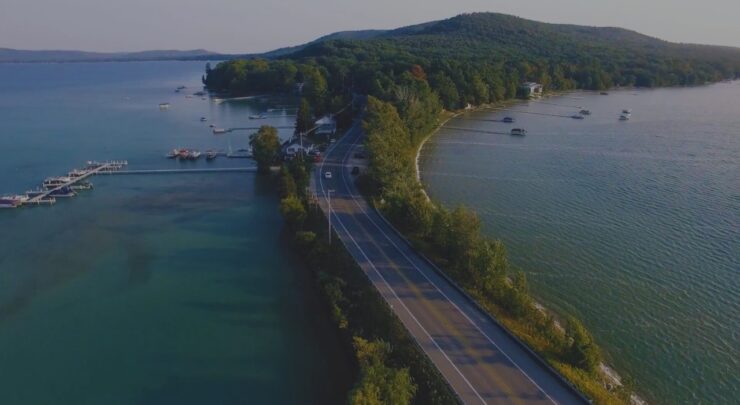 The United States of America is home to some of the most famous roads in the world. The M-22 highway certainly fits that bill. If you're visiting Michigan and have time for the ride of your life, this is the place you must visit. We're talking about a stretch of the road that goes from Traverse City to Manistee County.
It's 116 miles long and is recognized as the road that offers some of the most scenic views you'll ever see on US roads. The nature, lake views, landscapes, and sunsets you'll see on M-22 are enough to leave anyone breathless.
10. Touch Nature at Isle Royale National Park
Michigan is the ideal combination of city skylines and natural landscapes. Isle Royale National Park is just one proof of that. This location is seen as one of the most beautiful natural sights in America. Yes, it could take you a while to reach it as it's located in the upper part of Michigan, but it's worth both the time and effort.
If you're looking for clear waters, untouched nature, and brimming wildlife this is the place that deserves a visit. It is an ideal location for various outdoor activities that include camping, hiking, bird watching, and swimming. Truly a natural jewel that should put Michigan at the top of our bucket list.
Conclusion
After reading this article you now know that Michigan can stand toe to toe with any other US state. It offers everything from sandy beaches, and beautiful landscapes, to gorgeous city skylines and historical places to visit and explore. So, the next time you visit this lake state, make sure that you visit at least one of the places we suggested in this article.