Rep. Karen Clark was first elected to the legislature in 1980, and she was serving her 19th term in office when she announced in December she would not seek re-election.
There are now seven DFL candidates seeking to fill Clark's seat representing District 62A, a diverse section of South and Southwest Minneapolis. And the frequency with which they mentioned Clark's "big shoes" and "legacy" in recent interviews indicates many of them view her as a role model.
District 62A includes the neighborhoods of Stevens Square, Whittier, Ventura Village, Phillips West, Midtown Phillips and East Phillips, as well as small portions of Powderhorn Park and Seward. It is the lowest-income legislative district in the state, with a median household income $29,651.
Forty-nine percent of the district's 41,359 residents identified as white in recent U.S. Census surveys, while 30 percent identified as black. About 24 percent of the district is Hispanic or Latino, and more than 4 percent is Native American.
Six of the announced candidates spoke about their backgrounds and priorities for this story. Multiple attempts to arrange an interview with a seventh candidate, Guhaad Said, were unsuccessful.
Candidates have been invited to participate in a Jan. 30 forum at Sabathani Community Center, 310 E. 38th St. Doors open at 6:30 p.m. and the forum runs 7 p.m.–8:30 p.m.
The new representatives are on the way in three house districts, read more about it to keep yourself updated on the election news.
Osman Ahmed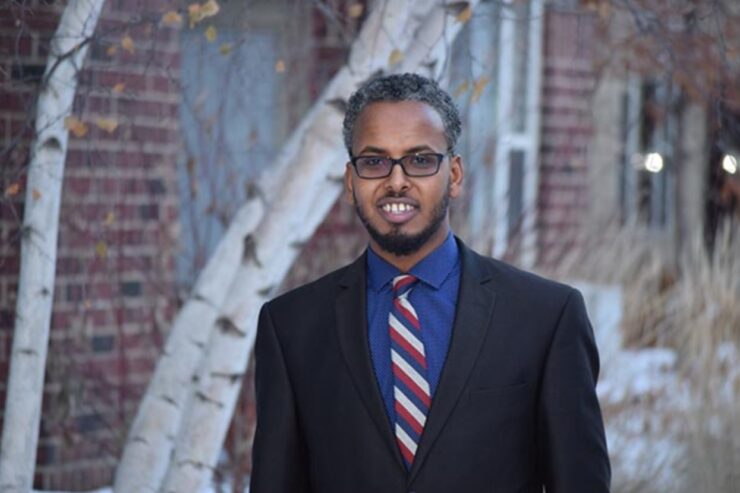 Although this is his first run for public office, Osman Ahmed has been involved in politics since not long after his arrival in the United States in 2004.
Born in Somalia, Ahmed grew up in a Kenyan refugee camp before immigrating to the U.S. with his family. By his senior year of high school, he was campaigning to re-elect President Barack Obama. He was a community organizer for Congressman Keith Ellison after graduating from the University of Minnesota, worked on various local campaigns and most recently was employed as a field representative in Hennepin and Ramsey counties for former Sen. Al Franken.
"I believe it's the right time for me to step up to leadership," he said, noting his history of "working with progressive leaders."
Ahmed, a decade-long resident of the Whittier neighborhood, where he, his wife and son are renters, said his top priorities if elected would be renters rights and addressing statewide housing challenges. He would be speaking up for a group that does not always use its voice, he said.
"In this district, it's 90 percent renters, and the voting turnout is usually 50 percent or less than that," he said.
Ahmed said he is focused on increasing voter turnout in District 62A and is among a number of Minneapolis legislative candidates who support restoring the right to vote to felons who have served their time.
Ahmed said would also prioritize defending his neighbors from the Trump administration, working as a "coalition builder" to unite the district's various communities.
"I will work for people in my district regardless of religion, immigration status or gender," he said. "This is a diverse community, and I want to represent everyone in my district, with the concern that the administration is attacking one community at a time."
Omar Fateh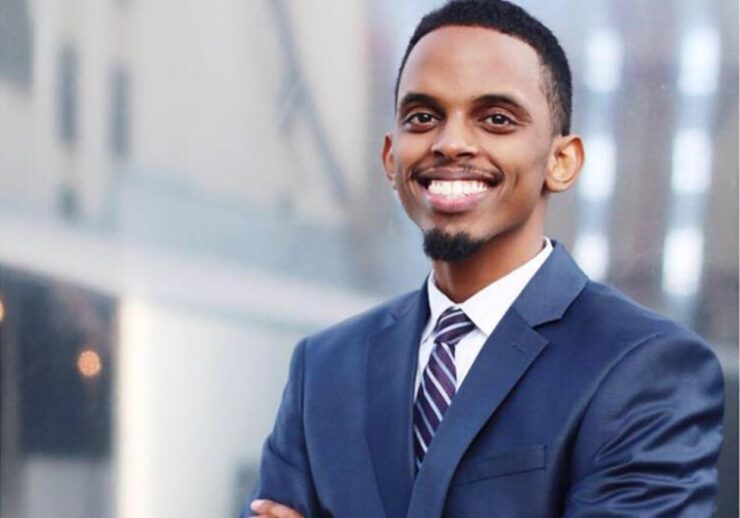 This is Omar Fateh's second attempt to win public office. Three years ago, as a 24-year-old, he ran for an at-large school board seat in Fairfax County, Virginia, where he lived before moving to Minnesota.
"It was a county of 1 million people and it had 600,000 voters, so it was a good experience," he said.
A Stevens Square resident, Fateh is a state program administrator in the Minnesota Department of Revenue's property tax division. He has also been active in local government, working with the local East African community as a City of Minneapolis community specialist and serving as vice-chair of the Hennepin County 2040 Comprehensive Plan committee.
Fateh said addressing affordable housing issues would be a top priority for him in office because rents are rising faster than wages for many. He said housing is an issue with diverse challenges, and legislators need also to expand programs that create subsidized housing and prevent homelessness while opening new pathways to homeownership.
Noting that 62A is one of the poorest districts in the state, Fateh said its next representative must focus on employment, possibly by opening an opportunity center. Residents value the area's diversity, he said, but "without a good-paying job, you're not going to be able to remain in the district."
Fateh said education was his other top priority, and said legislators should seek to give everyone the opportunity to earn a degree, in part through making the state's community colleges more accessible. It was a priority he said was shaped by his own struggles as a student; after graduating high school with a "very low GPA," Fateh attended community college, transferred to a four-year school and eventually earned first a bachelors and then a Master of Public Administration degree from George Mason University.
"Giving everyone the opportunity to pursue community college or a certificate or even a four-year degree, I think that's important," he said.
Hodan Hassan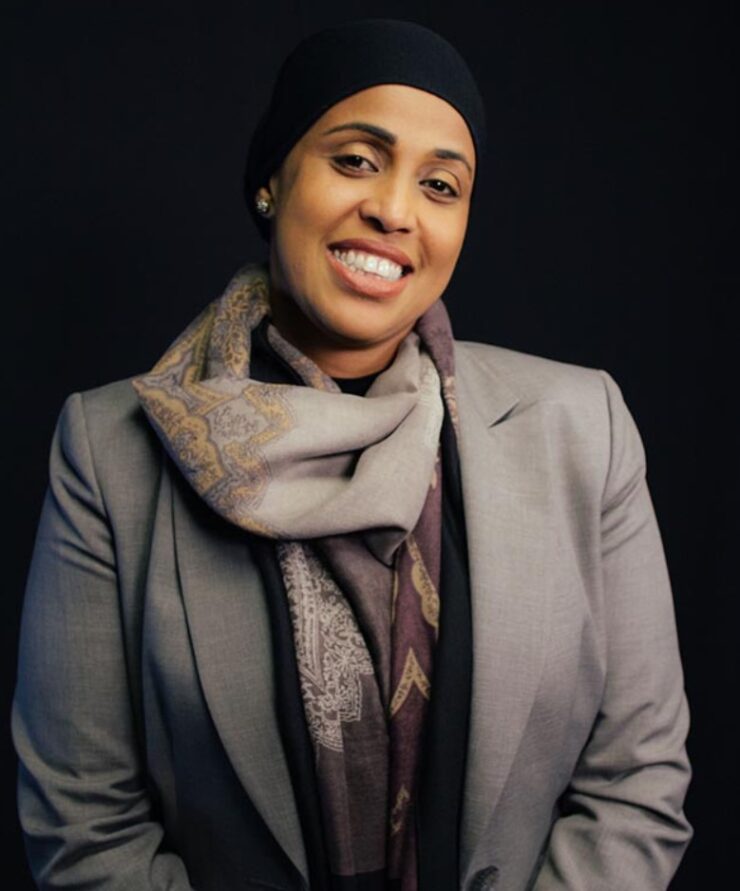 Hodan Hassan said she was shaped by her arrival in the U.S. as an immigrant over 20 years ago, when she was greeted by "people who have big hearts and are committed to serving others."
"Ever since then, I've had a heart for service," she said.
A mental health clinician who lives in Ventura Village, Hassan founded and serves as executive director for Pathways 2 Prosperity, an organization that works to close systemic gaps in mental health services for immigrant communities and also trains providers to work in those communities. Hassan also works at PrairieCare, a psychiatric care facility affiliated with the University of Minnesota Medical School.
Hassan said affordable housing would be her top priority if elected, and said she would both advocate for renters rights at the Capitol and seek to change a state law that restricts cities from setting rent control policies.
"There has to be some sort of way we can control how much rent can increase," she said, adding that she's spoken with district residents who have experienced dramatic rent increases without any improvements to their buildings.
Citing her background in healthcare, Hassan said she would also make affordable and accessible healthcare a top priority. She said the state should invest more in preventative care and accessible mental health programs.
Hassan would also seek what she called a "holistic approach to eliminating the achievement gap," an approach that would take into consideration the unmet housing and healthcare needs of students.
"It's all tied together," she said. "if we are not providing affordable housing to families and families are not stable, kids are brining that issue to the classroom, and that disrupts their education."
Jen Kader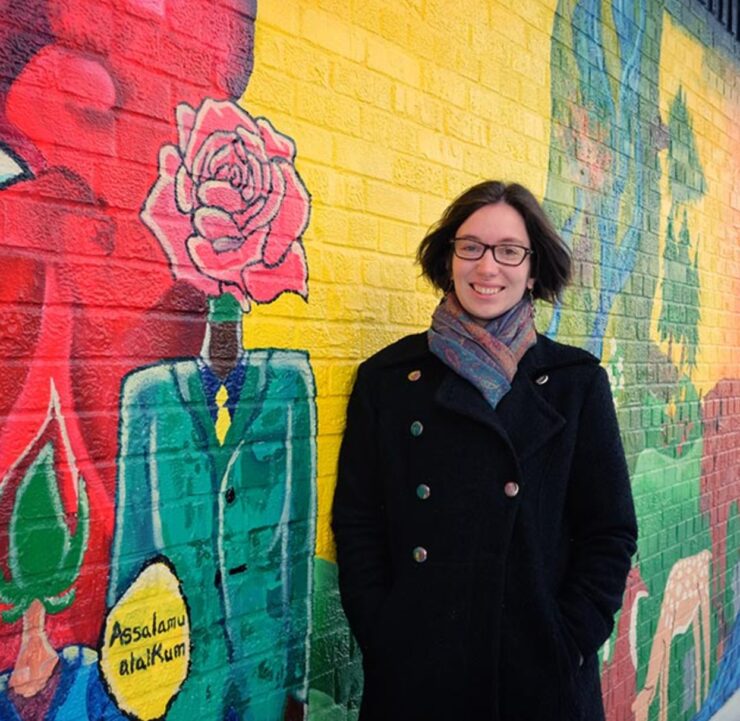 Jen Kader said she's spent most of her professional life as a community organizer, and in that role she has worked with communities — urban, suburban and rural — to foster relationships and help members address shared challenges together. Her ability to "convene diverse viewpoints" will be an asset at the Capitol, she said.
"While there are a lot of challenges, I also see a lot of opportunities to make change happen," she said.
Kader lives in Whittier and previously worked as a community organizer for the Whittier Alliance neighborhood organization. In her current position, she's a program manager for Freshwater Society, a St. Paul-based nonprofit that works to protect freshwater and watersheds.
A master water steward, she also co-chairs the board of directors for the Women's Environmental Institute, an educational and environmental justice nonprofit co-founded by Clark. The institute has been working East Phillips residents to develop green jobs at the former Roof Depot site on East 28th Street, and Kader said she would work to advance the neighborhood's vision if elected.
Kader said her top priority as District 62A's representative would be "finding systems-level solutions to equity." That means addressing the challenge on multiple fronts; not just raising the minimum wage, as Minneapolis has, but finding ways to decrease expenses so earnings aren't eaten up by healthcare and childcare costs. It also means working to improve the education system and access to housing, she added.
Another priority for Kader would be addressing climate change. She said that requires strategies to both reduce greenhouse gas emissions and to help communities adapt to the effects of a warming planet.
Kader said another focus of her time at the Capitol would be building the relationships and coalitions required to pass progressive legislation — work that would build on her community organizing skills and experience.
Farhio Khalif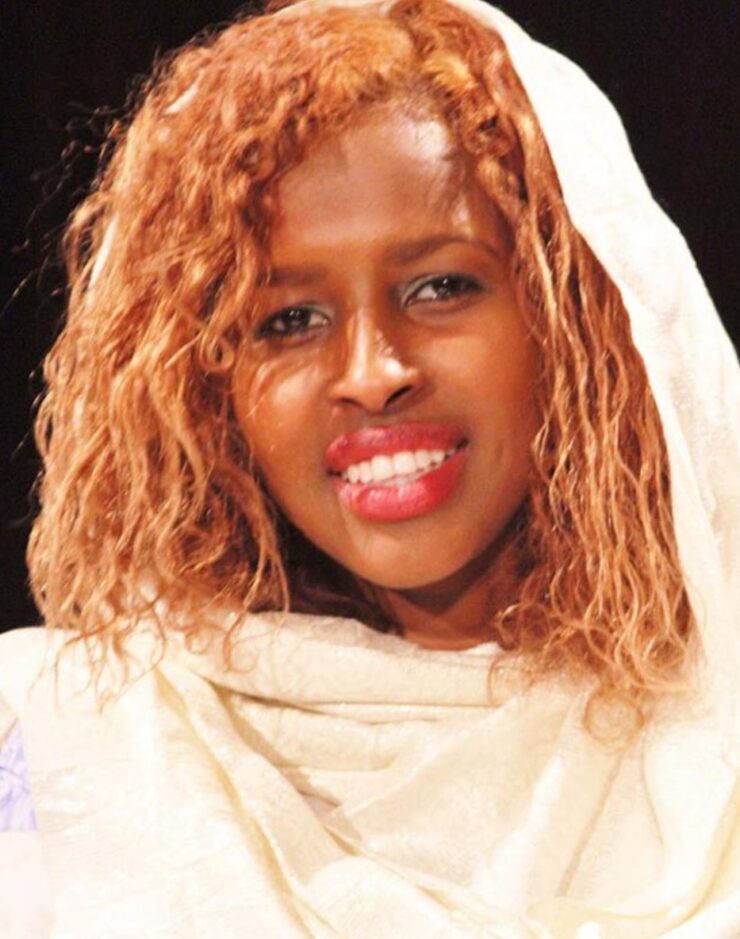 A prominent advocate for the local East African community, Farhio Khalif said hosting her own public-access television talk show from 2010 to 2017 gave her insight into the many issues that lie just below the surface.
"Through my taking pictures over the years and interviewing people and talking to people, I learned about so many things that are not really talked about in our community, including violence against women, sexual trafficking, youth issues," she said.
Beginning in 2011, Khalif worked in Council Member Cam Gordon's Ward 2 office, focusing much of her attention on the Cedar-Riverside area. She first met Clark that same year, joining the campaign to defeat the marriage and voter ID amendments to the state constitution.
Khalif founded Voice of East African Women in 2012, an organization that works with survivors of domestic violence. The nonprofit serves over 1,000 people a year and now operates Farhio House, a shelter for East African and Muslim women and their children.
"I've always been an activist and advocate for a lot of issues we care about in our community," she said.
If elected, Khalif said she would be an advocate for victims of domestic violence at the Capitol, "making sure when they come to the capitol, their issues are being looked at." She said violence against women is an issue that ties into the needs for increased access to both affordable housing and healthcare.
Khalif would also prioritize environmental justice. She said fighting for clean air and water was a way of carrying on Clarks' legacy in 62A.
Khalif said she would advocate for youth, speaking up for education and healthcare policies that give young people "a better chance."
Margarita Ortega
(No photo provided.)
Born and raised in District 62A, Margarita Ortega said she intimately understands both its strengths and struggles. A highly diverse community, it is also home to many low-income residents, and the area can struggle to attract the resources it needs, she said.
"I am completely invested in the people, the community and everything that helps improve the lives that live here," she said.
An East Phillips resident, Ortega works in City Council Member Alondra Cano's Ward 9 office. She also served for two years on the East Phillips Coalition Board in the vice chair position, collaborating with Clark on environmental and sex trafficking policies, she said.
Ortega said she would want to carry on Clark's legacy if elected the district's new representative. For her, that means focusing on environmental justice, homelessness, criminal justice reform and education.
In terms of environmental justice, Ortega said she would prioritize "addressing polluting industries that are within the district," including Smith Foundry on East 28th Street. She'd also work to execute a community vision for the city-owned Roof Depot site, also located on East 28th Street, including "green jobs for low-income families and youth."
Ortega's top criminal justice reform priorities include removing the barriers felons face in finding employment and housing. She also supports marijuana legalization.
Ortega said she would work to increase funding for early learning programs. Gov. Mark Dayton made a push for universal pre-kindergarten, but Ortega said pre-kindergarten is still out of reach for many middle-class families at the funding levels set by the legislature.
If elected, she would also explore options for a student loan forgiveness program.
"I would like everyone to know I'm a candidate of unity," she said. "I'm Native American, and our culture is to unify all of the cultures here. … It's who I am, and I wouldn't stray from it."