Philadelphia, the first UNESCO World Heritage City in the United States, is a city of many firsts. It's the birthplace of the nation's first hospital, library, theater, bank, and zoo. But beyond its historical significance, Philadelphia is a vibrant city teeming with art, culture, and a buzzing food scene.
This guide will take you through the 25 best things to do in Philadelphia, offering a more detailed look at each attraction.
Philadelphia, often known as the City of Brotherly Love, is a city that seamlessly blends history and modernity. It's a city where the old and the new coexist, creating a unique cultural landscape that's hard to find anywhere else.
From the iconic Liberty Bell to the thriving music and arts communities, Philadelphia is a city that has something for everyone. Whether you're a history buff, a foodie, an art lover, or an outdoor enthusiast, you'll find something in Philadelphia that will pique your interest.
1. Visit the Philadelphia Museum of Art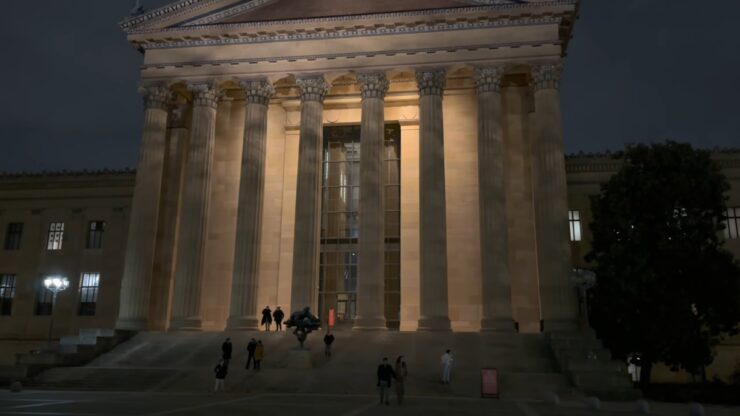 Start your Philadelphia journey by following in the footsteps of the city's favorite fictional boxer, Rocky Balboa, and race up the Philadelphia Museum of Art steps. Once you reach the top, turn around to take in the breathtaking view of the Benjamin Franklin Parkway, modeled after Paris's Champs-Élysées.
Inside the museum, you'll find over 200 galleries filled with art spanning millennia. Don't miss the Marcel Duchamp rooms or the Frank Gehry-redesigned western entrance, which debuted in 2021.
2. Feast at Reading Terminal Market
Reading Terminal Market, the country's oldest continuously-operating indoor market, is a food lover's paradise. From Pennsylvania Dutch doughnuts to Georgian khachapuri, the market offers a wide variety of food options.
Some standout eats include Miller's Twist for soft pretzels, El Merkury for Guatemalan street food, Bassetts, the country's oldest ice cream company, and DiNic's, where you should sample Philly's famous roast pork sandwich.
3. Get a History Lesson in Independence National Historic Park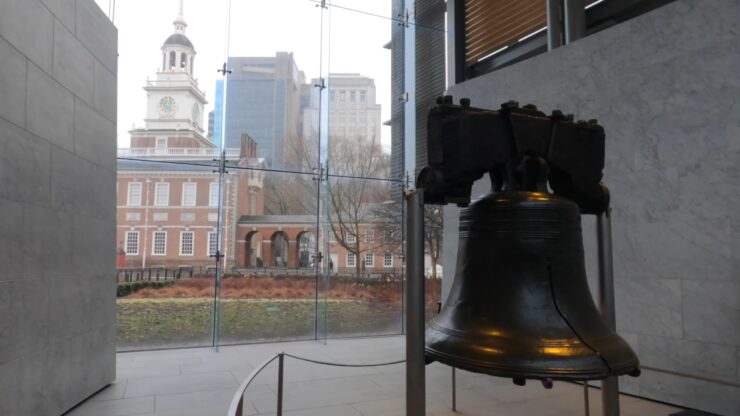 This park is where you'll get a firsthand look at the origins of American democracy. Start your visit by admiring the Liberty Bell, then make your way across the street to Independence Hall. Here, you can tour the rooms where the founding fathers debated and signed the Declaration of Independence and the U.S. Constitution.
4. Admire the World's Largest Renoir Collection at the Barnes
The Barnes is home to the world's largest group of paintings by French artist Pierre-Auguste Renoir. The collection, amassed by the late scientist Albert. C. Barnes, also includes works by Matisse, Van Gogh, Picasso, and more. First-time visitors should consider taking the one-hour highlights tour to fully appreciate the collection.
5. Walk Through a Giant Heart at the Franklin Institute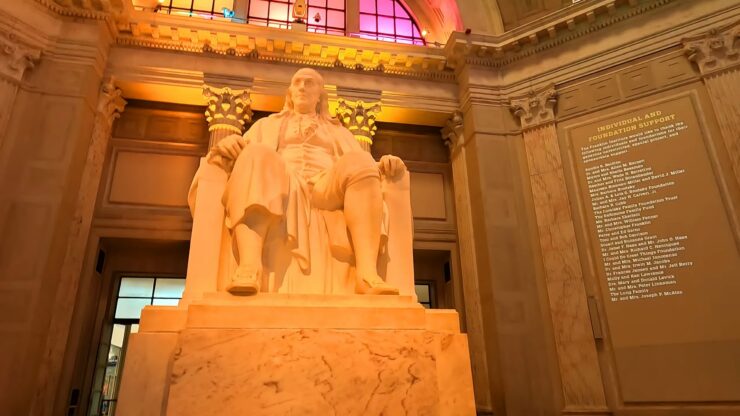 The Franklin Institute offers a unique experience: walking through a larger-than-life beating heart. This is a rite of passage for local school kids. The museum also offers rotating exhibitions and hands-on activities that explore space, physics, technology, and electricity.
6. Stroll Around Rittenhouse Square
Rittenhouse Square is a green oasis in the heart of Center City. It's one of the five squares city William Penn planned when he first mapped out the city in the late 17th century. The square is home to public art like the Giant Frog sculpture and is a great place to relax and enjoy a latte from nearby Vibrant Coffee Roasters.
7. Eat Your Way Through the Italian Market
View this post on Instagram
The 9th Street Italian market in South Philadelphia has been an enclave for produce stands and Italian specialty food shops for over a century. In recent decades, it has welcomed a wide range of destination-worthy restaurants.
Visit DiBruno Bros. to sample cheeses and other Italian provisions, and Isgro to pick up some freshly-filled ricotta cannoli. Then feast on tacos at Blue Corn or South Philly Barbacoa.
8. Have a Happy Hour with a View at Bok Bar
View this post on Instagram
Bok Bar is a unique spot located in a former high school that's now an office space bustling with makers and artists. The 8th-floor outdoor bar offers stunning views of South Philly, especially during sunset. Enjoy a spritz and snacks from a rotating list of local chefs while you take in the view.
9. Marvel at the Mosaics of Magic Gardens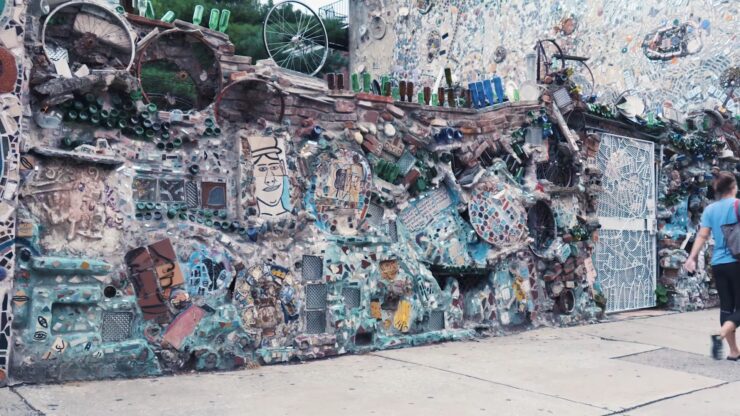 Philadelphia's Magic Gardens is an indoor/outdoor art installation created by artist Isaiah Zagar. Starting in 1991, Zagar used handmade mosaics and found objects like bottles and bicycle wheels to create a magical environment. If you have kids, pick up a scavenger hunt sheet for them to tackle.
10. Experience Philly's Fiery Culinary Scene
Philadelphia's food scene is booming, with unique restaurants that couldn't exist anywhere else. Visit Kalaya Thai Kitchen, Her Place Supper Club, Mawn Cambodian Noodle House, Omar Tate and Cybille St. Aude-Tate's Honeysuckle Provisions, or Mish Mish to see what all the fuss is about.
11. See Larger-Than-Life Art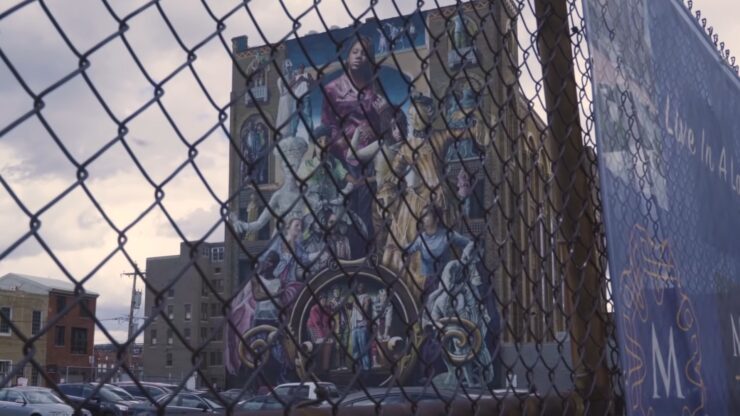 Philadelphia is home to more than 4,000 murals, making it the (unofficial) mural capital of the world. To learn more about these larger-than-life works, book a tour with Mural Arts, the organization responsible for these grand works.
12. Examine Albert Einstein's Brain at the The Mütter Museum
View this post on Instagram
The Mütter Museum is a unique institution highlighting science and medical history. It houses a staggering collection of artifacts, including a cast of conjoined twins Chang and Eng, a piece of Albert Einstein's brain, and Marie Curie's electrometer.
13. See Where George Washington Slept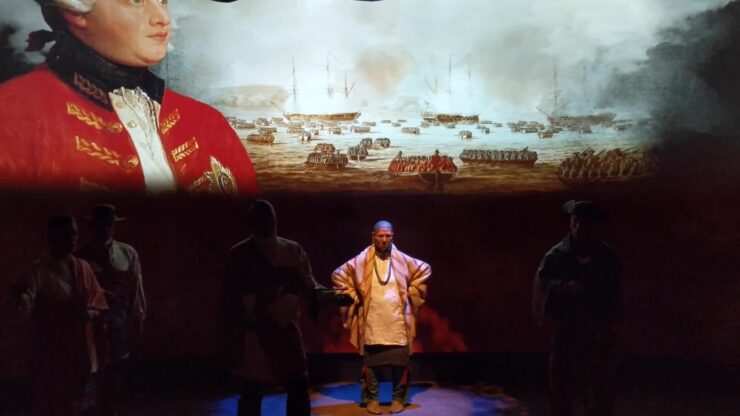 The Museum of the American Revolution offers a deep dive into the nation's Revolutionary Period via immersive displays, art, and artifacts. Among the exhibits, you'll find personal diaries and George Washington's war tent.
14. Watch a Show in a Historic Theater
The Academy of Music is the oldest opera house in the country. Here, you can see a ballet or comedy show, or a touring Broadway production. For a kid-friendly show, head to Walnut Street Theatre for productions like Disney's Frozen.
15. Devour a Cheesesteak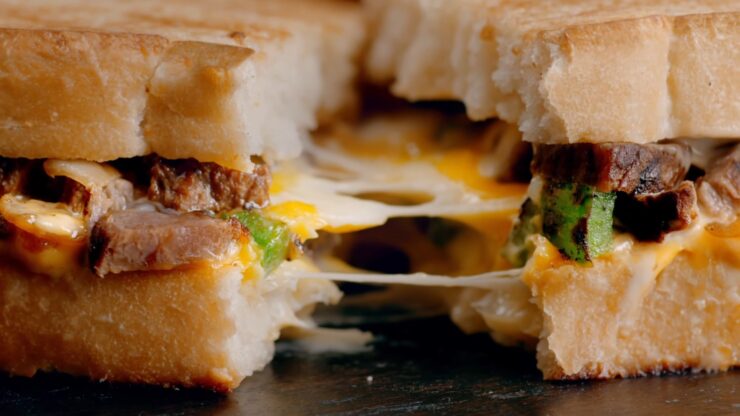 No visit to Philadelphia is complete without having a cheesesteak. Find some of the best at John's Roast Pork, Angelo's, Saad's Halal, and Mike's BBQ. For a vegan version, you can't beat Tattooed Mom.
16. Drink a Milk Tube at Human Robot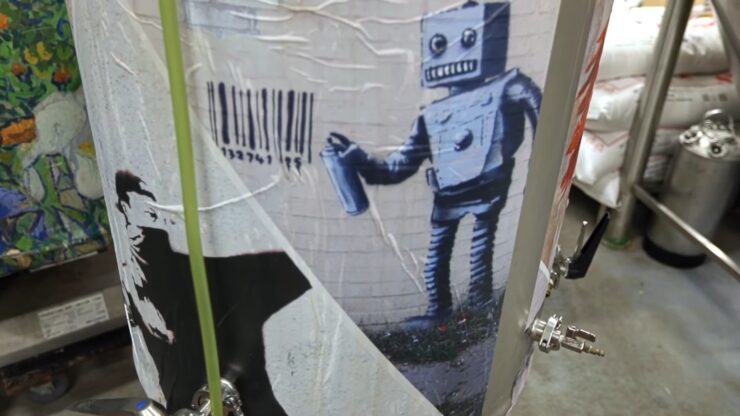 Human Robot, one of the city's best breweries, offers a unique drink called a milk tube. Rooted in Czechian history, chugging the foamy pour is a new rite of passage in the Philly craft beer community.
17. Catch a Ballgame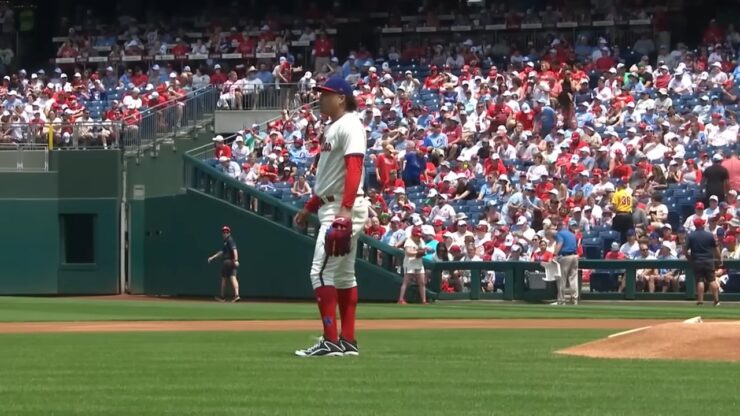 Philadelphia sports fans are known to be a passionate bunch. Channel the home team spirit at Citizens Bank Park for a Phillies baseball game, high-five Gritty at a Flyers game, or chant 'Go Birds!' among a sea of Eagles fans at the Linc, aka Lincoln Financial Field.
18. Opt Outside at Fairmount Park
Fairmount Park is much more than an urban green space. Spanning over 2,000 acres on both sides of the Schuylkill River, the park offers walking paths, gardens, waterfront biking trails, and attractions like the Please Touch Children's museum, Boathouse Row, Shofuso Japanese House and Garden, and the Philadelphia Zoo. Parents of small kids should also check out Smith Memorial Playground, home to a 100-year-old wooden slide.
19. Take a Break on the Delaware River Waterfront
View this post on Instagram
On a sunny day, head to the Delaware River Waterfront. The century-old Cherry Street Pier hosts performances, markets, and events, plus an open-air garden. Nearby, the leafy Race Street Pier offers free yoga classes throughout the summer, all with views of the Benjamin Franklin Bridge. At Spruce Street Harbor Park, you'll find a floating bar, food stalls, and a grassy lawn dotted with hammocks and games.
20. Ride a Glass Elevator at Comcast Technology Center
The Comcast Technology Center is a skyscraper with a lot to offer. It houses the Four Seasons Philadelphia, with ground-floor restaurant Vernick Fish, chef Greg Vernick's elevated ode to seafood. 60 floors up, you'll find JG SkyHigh, an excellent spot for a cocktail with a view. The ride up inside a glass elevator is a spectacular experience in itself.
21. Sample Local Spirits at a Speakeasy in Chinatown
Philly's homegrown distilleries, including New Liberty Distillery, Manatawny Still Works, and Strivers' Row, offer a wide range of spirits. But for a unique experience, visit Hop Sing Laundromat, a moody, speakeasy-style bar in Chinatown known for mixing some of the best cocktails in the city.
22. Catch the Fountain Show at Franklin Square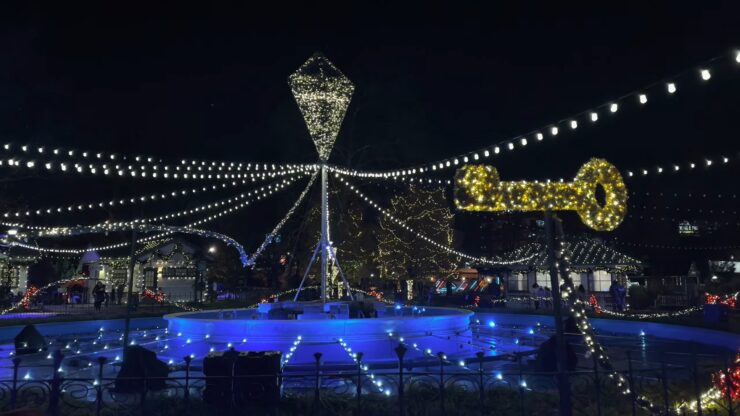 Franklin Square is home to an antique carousel, Philly-themed mini golf, and a fountain dating back to 1837. The square hosts events throughout the year, including the Chinese Lantern Festival, a luminous display of massive, silk-wrapped light installations available to enjoy every summer.
23. Visit a Roving Beer Garden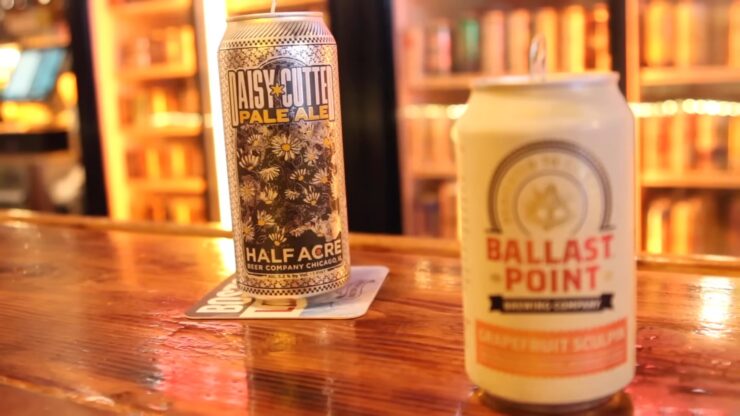 If you visit Philly between May and October, seek out Parks on Tap. This unique beer garden migrates to a different city park each week, giving guests the chance to sip locally-brewed beers in a pretty green space.
24. Snap a Selfie in Front of the LOVE Statue
Head to J.F.K. Plaza, more commonly called Love Park, to see the city's most recognizable work of public art: Robert Indiana's LOVE sculpture. Don't forget to snap a photo!
25. Taste Your Way Through the Southeast Asian Market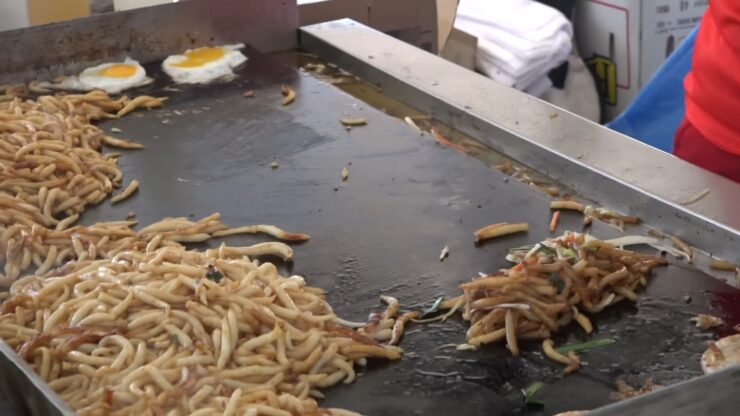 The Southeast Asian Market in FDR Park is the place to try crispy chicken wings, fresh-pressed sugarcane juice, or made-to-order papaya salad. Gather your preferred dishes and set up a picnic in the park.
Explorers can also embark on delightful adventures with their four-legged friends, strolling through the city's charming parks designed to foster a sense of camaraderie and joyful moments between pets and their humans.
FAQ
What is the current situation with the I-95 collapse?
A section of Interstate 95 in Philadelphia recently collapsed due to a tanker truck fire. The incident has caused significant disruptions, and it's expected to take several months for the highway to be rebuilt. For updates on the situation and alternative routes, please refer to local news sources or the Pennsylvania Department of Transportation.
What are some of the recent accolades Philadelphia has received?
Philadelphia has been recognized for its vibrant food scene, with several restaurants and chefs winning at the 2023 James Beard Awards. The city was also voted the Most Walkable City in America by USA Today 10Best Readers' Choice Awards in 2023.
What are some unique experiences I can have in Philadelphia?
Philadelphia offers a range of unique experiences. You can attend a Drag Queen Storytime on Independence Mall, participate in Philly Rewards to earn points for visiting various attractions, or explore the city's rich LGBTQ+ history and culture. For more information, check out the official visitor website, Visit Philadelphia.
What are some recommended places to eat?
Philadelphia is known for its diverse food scene. From the iconic Philly cheesesteak to the city's James Beard Award-honored restaurants, there's something for every palate. Some of the city's top-rated restaurants include Zahav, Vernick Food & Drink, and Kalaya Thai Kitchen.
Are there any special events happening in Philadelphia?
Philadelphia hosts a variety of events throughout the year. Some of the upcoming events include Pride Month celebrations, Juneteenth celebrations, and the Chinese Lantern Festival. For the most current event listings, please visit the official Philadelphia tourism website.
What are some recommended places to stay?
Philadelphia offers a range of accommodations to suit different budgets and preferences. Some of the city's top-rated hotels include The Rittenhouse, The Logan Philadelphia, and the Four Seasons Hotel Philadelphia at Comcast Center. For a more unique experience, consider staying at one of the city's charming bed and breakfasts.
Conclusion
Philadelphia is a city that's rich in history, culture, and culinary delights. Whether you're exploring the city's historical landmarks, tasting your way through its diverse food scene, or immersing yourself in its vibrant arts community, Philadelphia offers a unique experience that's sure to leave a lasting impression. So, pack your bags and get ready to explore the City of Brotherly Love.