State Rep. Susan Allen's announcement in December that she won't see re-election in 2018 set off a scramble for her seat in District 62B.
At least five candidates so far have expressed serious interest in replacing Allen, a DFLer who arrived at the capitol after a 2012 special election and is now serving in her fourth term. A pathbreaking legislator, she was the first Native American woman to serve in St. Paul and the first openly lesbian Native American woman to serve in any state legislature.
District 62B includes the Lyndale, Kingfield, Central, Bryant and Regina neighborhoods, most of Powderhorn Park and Field and a portion of Tangletown. It's a district that contains both the diversity and disparities of Minneapolis.
By neighborhood, median household incomes range from $38,441 in Lyndale to $100,598 in Field, according to the most recent Census data compiled by Minnesota Compass. The citywide median is $57,186.
About 62 percent of the district's 41,500 identified as white in Census surveys, while 18 percent identified as black. About 22 percent of residents are Latino or Hispanic, according to that same data set.
All of the candidates in the race so far — Korina Barry, Rebecca Gagnon, Aisha Gomez, Bonita Jones and Ben Schweigert — plan to seek the DFL endorsement.
The official filing period for state offices runs May 22–June 5. Caucuses are scheduled for Feb. 6.
---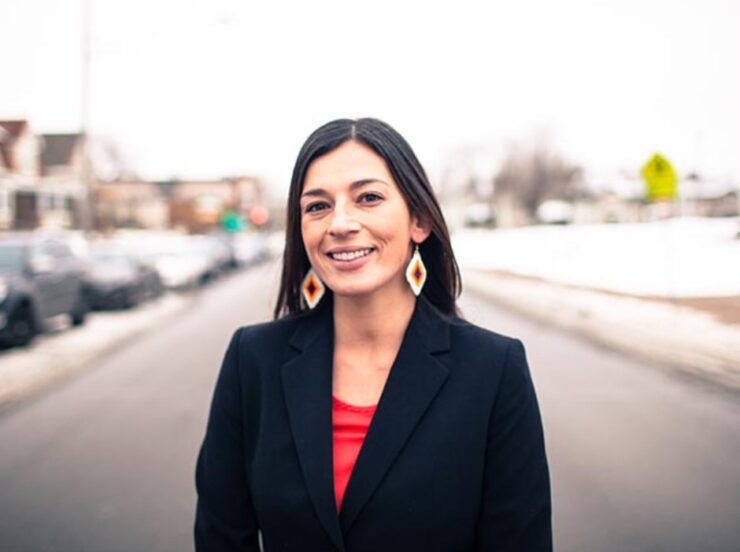 It was the challenges she faced as a youth in South Minneapolis — and her later experiences as a social worker serving that same community — that inspired Korina Barry to take an interest in policy and, eventually, launch her first run for public office.
"My work and, honestly, frustrations with how policy is really impacting the community … really motivated me to want to bring those voices forward," she said.
Barry, who lives in the Field neighborhood, is director of outreach for the Center for Advanced Studies in Child Welfare at the University of Minnesota, where she earned a Master of Social Work degree. She previously worked with American Indian families as a Hennepin County social worker.
In that job, she encountered families dealing with issues familiar from her childhood: poverty, unstable housing and parents struggling with addiction and incarceration. And those experiences also shape her priorities as a candidate.
"Equitable access to safe and stable housing is one of my most important priorities," Barry said, adding that she wants state law to treat housing as a "basic human right" and encourage the development of more affordable housing.
Barry also supports criminal justice reform measures, including revamping a system that imposes minimum fines for low-level offenses, which she said places an unfair burden on people living in poverty and can disrupt their lives.
Barry said she supports "fully funding" schools, but added that the state needs to invest in the time to research what that would really mean. So many students don't get basic needs met that "many teachers are practicing social work in a way," she said.
An enrolled member of the Leech Lake Band of Ojibwe, Barry said it is important to her that District 62B is represented again by a Native woman.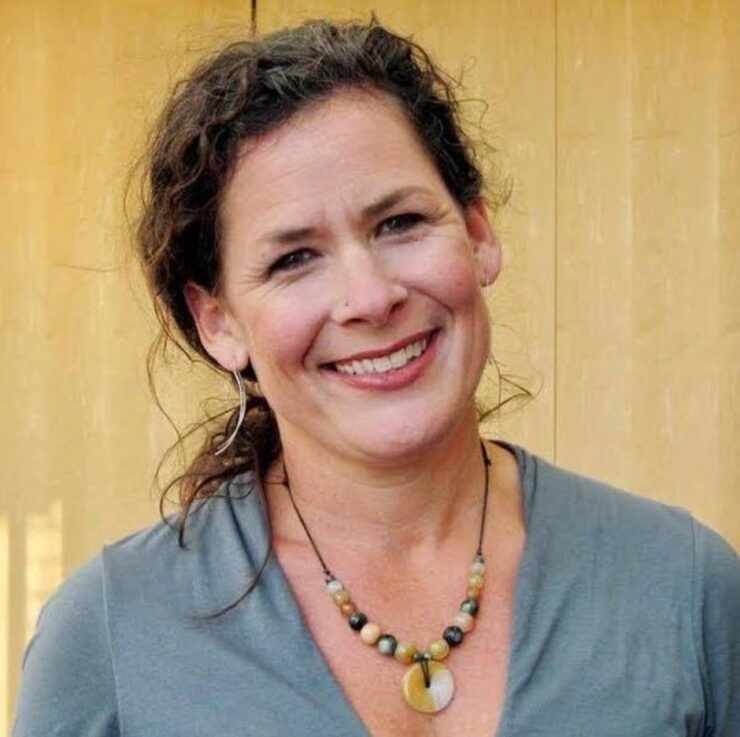 Rebecca Gagnon was still planning a re-election bid for a third term on the Minneapolis Board of Education just over a month ago. When news of Allen's retirement broke, Gagnon shifted course and joined the 62B race, instead.
"I feel like so many things that are especially critical in Minneapolis and in 62B — safety, security, affordable housing, healthy and sustainable environments and communities and, of course, my favorite topic, public schools — these basic rights continue to be threatened," Gagnon said.
A Kingfield resident, Gagnon is entering her eighth year on the School Board and currently serves as chair. She has also served on the City Planning Commission and the boards of several education policy groups.
Not surprisingly, Gagnon would make education a focus of her work at the capitol. That includes advocating for regular increases in the state's basic per-pupil funding formula tied to inflation and pushing for increased special education funding.
"That means we have to stop doing some things," she said. "We cannot continue to prioritize charter schools and choice over adequately funding pre-K–12 education."
She said education also frames how she view many other issues affecting the district, including housing. She noted about 3,500 district students lack stable housing and said she supports both expanding affordable housing access and creating new pathways to homeownership.
Gagnon said another priority is "decriminalizing poverty," in part by changing laws that require judges to assess minimum fines, regardless of someone's ability to pay. She supports reform of marijuana laws, which she noted disproportionately impact people and communities of color.
"I'm transparent and accessible to the community, and I believe I'm a tested public servant," she said. "I not only fight for our progressive values, but I speak up. I speak loudly."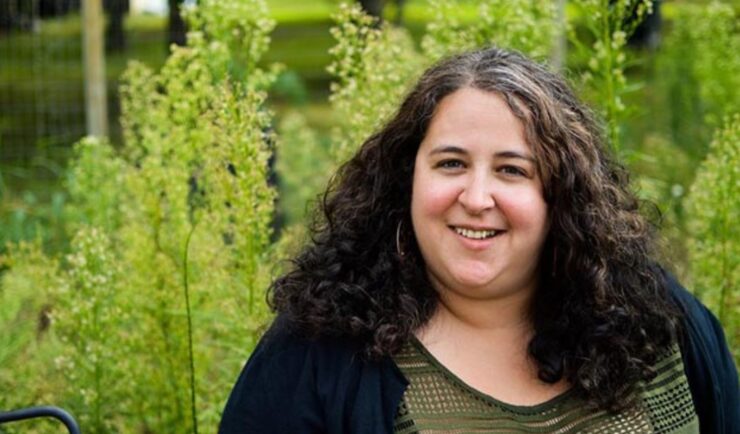 A South High School graduate who now works as the senior policy aide in the Ward 9 City Council office, Aisha Gomez said her "organic connection" to the South Side gives her an edge in the 62B race.
A Central neighborhood resident, Gomez has lived in the district for almost two decades, and said as a community organizer she has forged connections with the area's grassroots political movements.
Gomez said her policy priorities are influenced by real-life experiences. Describing herself as "the daughter of someone who was incarcerated for cannabis," Gomez said she would champion drug law reform, including the legalization of recreational marijuana, seek to end mass incarceration and increase investments in "culturally sensitive and science-based" drug treatment programs.
"As a district that has a lot of Lake Street in it, the opioid crisis has really hit the communities I care about intensely," she said.
Gomez previously worked for the Women's Environmental Institute, co-founded by retiring state Sen. Karen Clark, and said state action to counter climate change should emphasize environmental justice — by, for example, targeting efficiency programs to low-income homeowners and rental properties or bringing renewable energy jobs to the communities disproportionately impacted by pollution.
The parent of a kindergartener, Gomez described universal pre-kindergarten as "a must" for the state and said Minnesota should increase its investment in childcare subsidies for low-income families. Gomez worked as a childcare provider before earning her college degree, and recalled that one mother who paid for care with childcare subsidies went on to become a nurse midwife and earn her doctorate.
"If we make the decision to invest in early childhood that makes pathways for parents that don't exist otherwise," she said.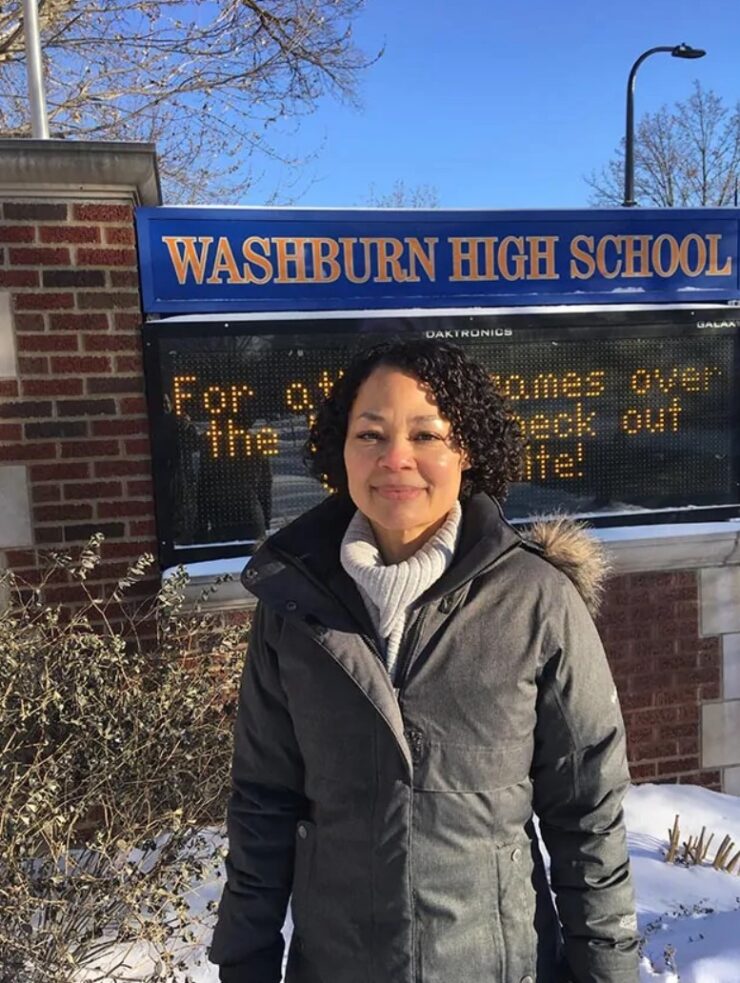 Bonita Jones said a colleague at the Minneapolis Federation of Teachers asked her in late 2017 if she knew of anyone who might be interested in running for the state legislature.
"You know what? I would," Jones replied, surprising even herself.
"But I thought, I've lived here, and I love this community, and for me it seems like it would be going full-circle in my life — giving back to a community that shaped who I am," she said.
An educator currently employed as a business agent at MFT, the union representing Minneapolis Public Schools Teachers, Jones is raising two boys in the same Bryant-neighborhood home she grew up in. She moved back about two decades ago to take care of her ailing mother.
If elected, Jones said she would bring a teacher's perspective to capitol debates over education. She'd also bring the experience of a seasoned negotiator who been through five or six rounds of contract negotiations with the district.
Jones said she'd also be a strong voice for workers and unions — something especially needed in St. Paul, she noted, with a case challenging mandatory union fees for public employees set for a February hearing in the U.S. Supreme Court.
Jones said she would also be attuned to the issues facing people living in poverty. She supported the movement for a $15 minimum wage and would work to expand access to affordable housing and to ensure those who have been incarcerated "have a second chance at employment," she said.
"I've had a lot of real-life experiences that I think will help me identify with many people who are struggling with issues on a day-to-day basis," she said.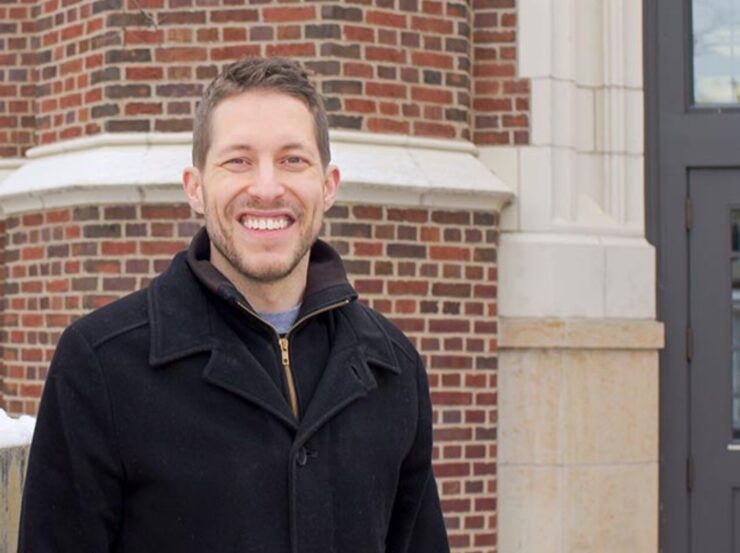 As an assistant Hennepin County attorney and the office's legislative liaison, Ben Schweigert took part in drafting to a 2016 law that overhauled sentencing for drug convictions, targeting harsh penalties to dealers and emphasizing treatment for abusers and addicts.
"What I bring to this race is a lifelong career of progressive activism and the ability to reflect the progressive values of this community, but also a proven track record of getting things done — including getting things done at the Capitol," Schweigert said.
A Kingfield resident, Schweigert has run for office once before, in the 2014 special election that placed Marion Greene in the 3rd District seat on the Hennepin County Board. He said it's important for District 62B to have an "activist" state representative, someone who can organize and turn out the vote in critical statewide elections while also taking "ambitious action to solve problems."
"Especially in the face of the disparities that we have in education in our state right now, I think it's time for our state to step up the level of commitment in terms of resources for the system," he said.
Schweigert would continue to work on criminal justice reform if elected, and a top issue is restoring voting rights for people on probation or parole who have completed their time in jail or prison.
Schweigert said transit and transportation are other key priorities, describing both as "a tremendous unmet need in our metro region right now." He said transit and transportation policy have broad impacts — from the environment to the economy to reducing the state's disparities by making it easier for people of all incomes to access jobs.