Memphis, Tennessee – A giant panda named Ya Ya departed the United States for China on Wednesday, after spending two decades at the Memphis Zoo in Tennessee.
Ya Ya arrived in the U.S. in 2003 under a 20-year loan agreement with the Chinese Association of Zoological Gardens. She was born in August 2000 in the Chinese capital of Beijing.
Ya Ya shared the zoo with another giant panda named Le Le, who passed away in February at the age of 25.
Memphis Zoo CEO Matt Thompson previously mentioned that Le Le and Ya Ya were "two of the most spoiled animals on the planet."
"After 20 years, Ya Ya has become like family, and she will be sorely missed by the Memphis Zoo staff and the local community," Memphis Zoo said in a statement on Wednesday. "We wish her the best of luck in her new home."
Earlier this month, the Memphis Zoo held a farewell party for Ya Ya. The zoo stated that the panda's presence played a crucial role in conservation and research projects.
Giant pandas can live up to 38 years old in captivity settings. Although advocacy groups such as In Defense of Animals and Panda Voice have criticized pandas' zoo enclosures, the average life expectancy of a giant panda in the wild is only 15 years.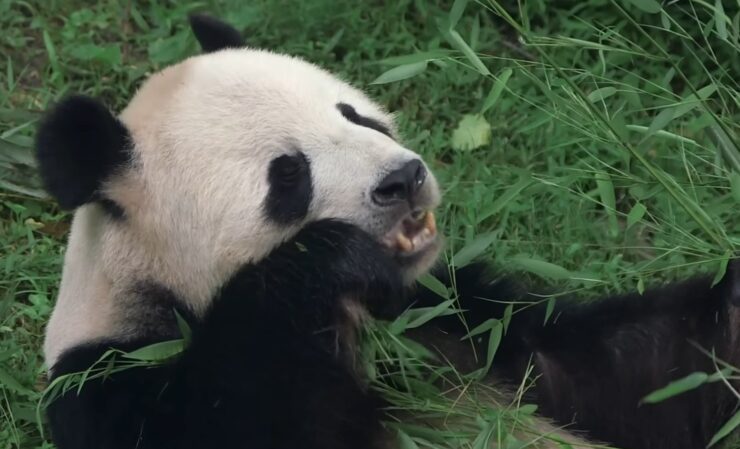 Giant pandas were once on the brink of extinction but are now considered vulnerable. There are more than 1,800 giant pandas in the world.
Source:
https://news.yahoo.com/chinese-giant-panda-ya-ya-215746103.html
https://abcnews.go.com/US/wireStory/ya-ya-giant-panda-heading-china-after-20-98883039