Matthew Perry, the beloved actor best known for his iconic role as Chandler Bing on the hit NBC sitcom "Friends," has tragically passed away at the age of 54. The news has left fans and the entertainment industry in shock, as Perry was not only a talented actor but also a significant figure in pop culture, he joined many other great ones in 2023.
The Circumstances
Perry was found unresponsive at his Los Angeles home on Saturday. According to TMZ, the actor was discovered in a jacuzzi, and the cause of death appears to be an apparent drowning. Authorities responded to his residence around 4 p.m., where there was no sign of foul play. The Los Angeles Police Department's robbery-homicide detectives are currently investigating the circumstances surrounding his death.
'Friends' star Matthew Perry has died at the age of 54 after an apparent drowning, TMZ reports. pic.twitter.com/YRhfnX0p4N

— Pop Base (@PopBase) October 29, 2023
A Storied Career
Born in 1969, Perry grew up between Montreal and Los Angeles. He began his acting career as a child, landing guest roles in shows like "Charles in Charge" and "Beverly Hills 90210." However, it was his role as Chandler Bing in "Friends" that catapulted him to international fame. The show, which ran from 1994 to 2004, became a cultural phenomenon, making Perry and his co-stars household names.
Beyond "Friends," Perry's career included roles in television series such as "Studio 60 on the Sunset Strip," "Go On," and "The Odd Couple." He was also the co-creator, executive producer, and star of the ABC sitcom "Mr. Sunshine."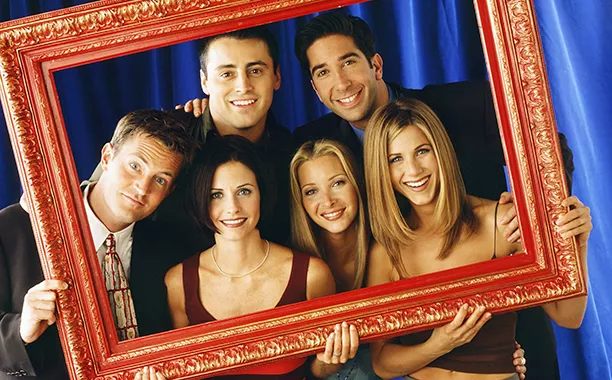 Personal Struggles
Despite his on-screen success, Perry faced challenges in his personal life. He battled addiction to drugs and alcohol, seeking treatment multiple times. Perry was open about his struggles, once admitting that he didn't remember filming several seasons of "Friends" due to substance abuse.
However, in later years, he turned his experiences into advocacy, founding Perry House, a men's sober living facility.
Tributes and Memories
Rest easy, Matthew Perry. pic.twitter.com/EvC10diuIX

— Film Updates (@FilmUpdates) October 29, 2023
The news of Perry's passing has led to an outpouring of grief and tributes from fans, co-stars, and fellow actors. His portrayal of Chandler Bing, with the character's sarcastic humor and vulnerability, has left an indelible mark on television history. Perry's contributions to the entertainment industry and his efforts to destigmatize addiction will be remembered for years to come.
My Personal Good Bye
As a longtime fan of Matthew Perry, his sudden passing has left a profound void in my heart. I remember the first time I watched "Friends" and was instantly drawn to his character, Chandler Bing. His impeccable comedic timing, combined with the depth and vulnerability he brought to Chandler, made him my favorite character on the show.
Over the years, I followed Perry's career closely, from his roles in movies to his appearances on other TV shows. His candidness about his struggles with addiction made me admire him even more, as it showed his strength and resilience.
The news of his death was a devastating blow. It felt like losing a friend, someone who had been a constant presence in my life through his work. I spent hours re-watching episodes of "Friends," reminiscing about the countless times his performances had brought laughter and comfort during challenging times in my life. While Matthew Perry the person might have departed from this world, his legacy as an actor and the joy he brought to millions will forever remain.
The world has lost a brilliant talent, and I, like many others, will deeply miss him.
Good Bye Chandler, I already Miss you! 🙁
Sources: TMZ, Los Angeles Times, People, Variety, MARCA, RNZ.