This guide is your personal roadmap to kickstart your journey in house flipping. With the right strategy, financial backing, budgeting for house flipping, and sound judgement, you can run a successful house flipping venture.
House flipping opens up a fantastic avenue to generate earnings, immerse yourself in real estate investment and construction, and gain insights into the real estate market. So, let's embark on this beginner's guide to flipping houses.
What Does House Flipping Mean?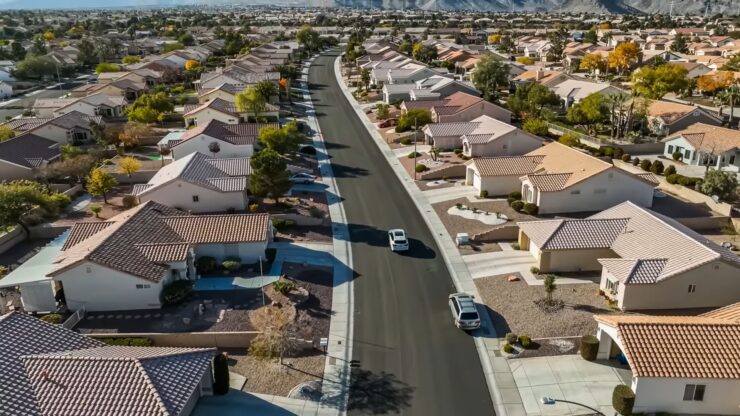 Great question. House flipping is the process of rejuvenating a dated or neglected home. Essentially, it involves transforming a house that's a bit worn out, has an unconventional layout, or simply needs some tender loving care into a place you'd be proud to call your family's home.
The business aspect of house flipping involves buying a house at a bargain price and selling it at a profit. The secret to success in house flipping lies in speed.
The quicker you can sell the house at a profit, the better. Now that we've defined what house flipping is, let's delve into how to do it.
Initiating Your House Flipping Journey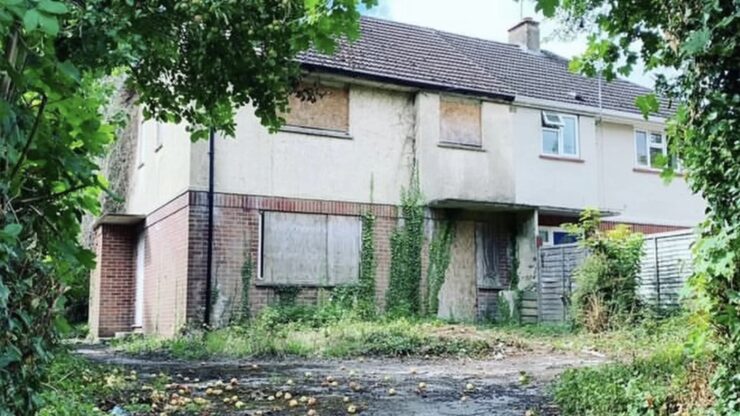 The golden rule of house flipping is to strategize. You need to envision the entire process and map out each step before investing in a property.
Conduct thorough research, consult with experts, hone your skills in negotiation, carpentry, plumbing, etc., and then refine them further. As per seasoned flipper Ben Mizes, "the most costly way to learn house flipping is by losing 100K on a flip". So, plan meticulously, plan wisely, and safeguard yourself.
To help you understand the process, there are certain steps you'll invariably follow when flipping any house. We've provided a concise overview of these steps to help you visualize the entire house flipping process. Having a clear picture of everything involved in the process should boost your confidence about knowing what to anticipate and starting to formulate your strategy:
Step 1. Set a budget
Step 2. Secure funds to afford the house flipping process (more on this in a bit)
Step 3. Find a house that you feel is a practical and within your budget
Step 4. Plan the updates and changes you want to make to the house
Step 5. Begin renovation and redesign of the house
Step 6. Stage the home (internally and externally) and put it on the market
Budgeting Essentials
Apart from swift execution, establishing a budget (and adhering to it!) is the most crucial step in house flipping. You need to secure funds and then ensure that every subsequent decision aligns with your budget. Staying within your budget will enable you to make a profit when you sell the house and prevent you from tapping into your personal savings or funds.
When formulating a budget, aim for a profit margin between 10% and 20% upon selling the house. To help you set a budget for each project, consider the selling price of homes in prime condition in the same area.
Even though you probably won't pay off the house loan in 15 or 30 years, it's still beneficial to consider how much house you can afford.
Pro Tip: Allocate funds for a comprehensive inspection after you place an offer on a house. Expect a home inspection to cost between $400-$600. It's a significant initial expense, but it allows you to identify any hidden or expensive repairs you might need to undertake. During the inspection phase, you still have the option to minimize your losses and withdraw from the sale if the inspection results are too burdensome for your budget or resources.
Understanding the ARV Model and Its Significance
In the realm of real estate, particularly investment real estate, it's essential to understand the ARV model. ARV stands for After Repair Value, which is the projected value of the property after comprehensive renovations.
This is the figure you should consider when setting your initial budget. It's crucial to factor in the ARV so that you can incorporate enough buffer in your budget for unforeseen circumstances. If you don't allocate enough buffer, you could end up incurring losses.
The ARV model includes the 70% rule. This rule suggests that an investor should pay 70% of the ARV of a property minus the repairs required. The 70% rule will guide you in determining the appropriate price for a property. Take the ARV, for instance, $100,000. Then estimate the property will require $25,000 in repairs.
In this particular example, if a property's ARV is $100,000 and it requires $25,000 in repairs, an investor should not pay more than $45,000 for that property.
Remember, in house flipping, while it's important to have a plan, you should also be prepared for deviations from that plan. Having a buffer in your budget and acquiring a property at the right price will help you manage those unexpected expenses that are inevitable.
Identifying a House to Flip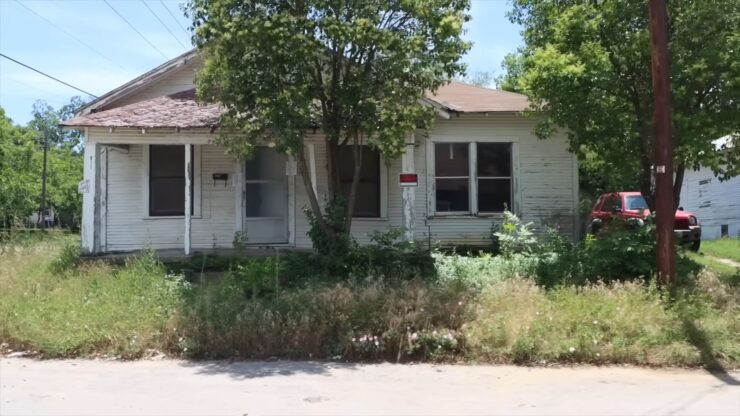 Sometimes, the most straightforward advice is the most effective, and in this case, we suggest: seek out the cheapest house in the most upscale neighborhood. The support of a prime neighborhood with top-tier school districts is a wise strategy when deciding which house to invest in.
Here, your house will fetch a higher price than in a less desirable neighborhood and is likely to sell faster.
Another tip when hunting for your fixer-upper is to concentrate on homes that need only cosmetic upgrades such as new flooring, updated countertops, repainted cabinets, fresh wall paint, and landscaping. Fresh paint delivers one of the highest returns on investment (ROI) of any potential home improvement – a whopping 107% just for painting the interior walls.
Having a knack for design and the ability to visualize a space's potential is an invaluable asset for a house flipper, as it will ultimately lead to the greatest increase in value for the least additional cost.
As Ben Mizes aptly puts it, "Seek out the unattractive. Look for the house with appalling landscaping, a dreadful kitchen, or a poor layout. These aspects typically deter buyers, but if you know what you're doing, they can lead to the best flips."
Sometimes, you'll encounter houses that are simply unsightly. But house-flipping is all about recognizing the potential in any home to transform into something beautiful, contemporary, and a place you could envision yourself residing.
Securing a Loan: How to Obtain One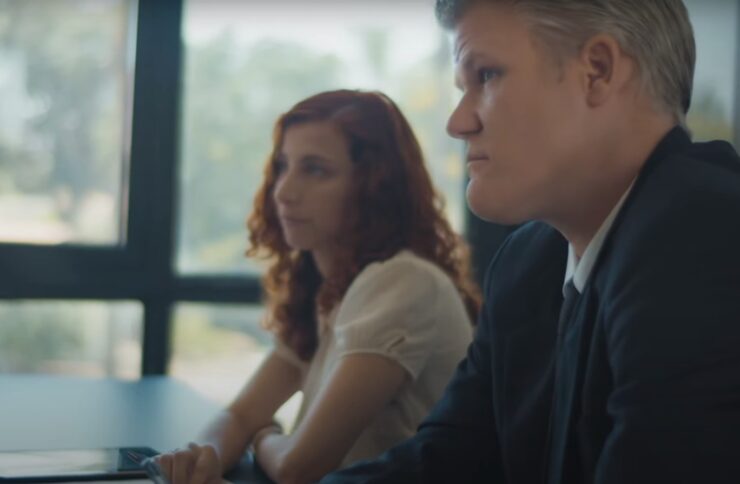 It's likely that you'll need to secure a loan to purchase the house and afford all the renovations required to prepare the house for sale. If the thought of obtaining a loan makes you uneasy, we understand, but we assure you it's not as intimidating as it seems.
Acquiring a loan for a home you plan to flip differs from securing a loan for a home your family would reside in. A mortgage loan might not be applicable if you don't intend to live in the house. Buying a house to flip is considered an investment property, which alters your eligibility for a mortgage loan.
Your best option, if you're new to flipping and lack the disposable income to fully pay for a house, is to secure a hard money loan through a private lender. These loans will cover the cost of the property and the cost of the repairs. A significant advantage of sourcing funds from a hard money lender is that the process is much faster than it is for mortgage loans.
As you'll recall, time is one of the most critical factors when flipping a house, and every opportunity to expedite the process should be seized.
One drawback to a hard money loan is that interest rates are almost always higher than for a mortgage loan, so the loan will cost you more in the long run. The good news is that a traditional 15 or 30-year loan is not in your best interest anyway, so hopefully, you'll be able to repay the loan swiftly before it accrues more interest. You can expect to see interest rates for hard money loans range anywhere from 8%-20%.
When collaborating with a hard money lender, ensure to ascertain whether they're providing you a loan based on the LTV or based on the ARV. LTV is the loan to value ratio, and ARV is the after repair value.
Post-Purchase: What to Anticipate First Time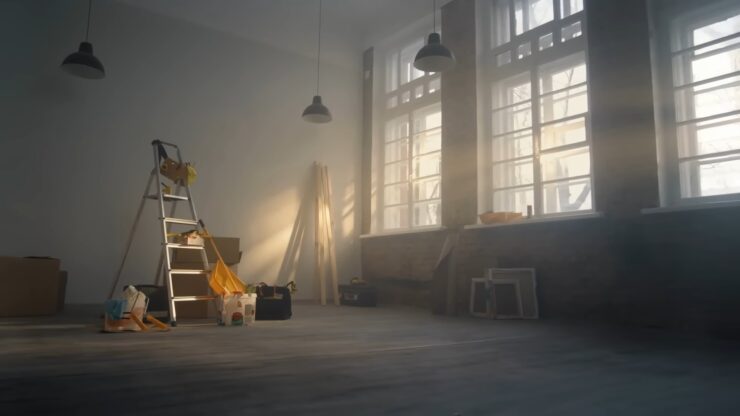 "I've never executed a renovation that proceeded according to plan," stated Mizes, who has experience both flipping and investing in real estate. When venturing into house flipping, brace yourself for the unexpected and prepare for the worst. Ensure to cushion your budget and allow yourself a substantial margin of error to handle any setbacks that arise.
After you've identified the perfect property, secured sufficient funds, and hold the keys in your hand, then the real work commences. You need to flip this house swiftly. You'll need a strategy and a small battalion of people to help you implement that plan. Hopefully, the inspection you had conducted prior to purchase gave you a clear idea of what needs to be addressed first.
If you have major structural or foundational issues, those become a priority because the house won't sell if it has significant problems like plumbing, electricity, water issues, etc. We recommend having a list of trusted handymen in each field ready for work. If you're handy yourself, that's a huge advantage.
You'll need a contractor (unless you are one) to assist you throughout the renovation process. A contractor is a licensed individual with proven success and experience in the construction field. The contractor will supervise the entire process for any structural updates made to the home, like plumbing, electrical, windows, or doors.
Contractors are knowledgeable about the regulations you need to comply with and how to collaborate with all the different people involved in a home renovation.
Once you've completed all the essential fixes, it's time for the cosmetic upgrades. You can collaborate with a designer or do it yourself, but it's extremely important to make the home cohesive, updated, and practical.
Know when to splurge on an expensive item and when you can save money by antiquing or adding a DIY project. Another crucial aspect of the flipping puzzle is the landscaping and the "curb appeal". Don't underestimate first impressions and their significance to home buyers!
A Note on Insurance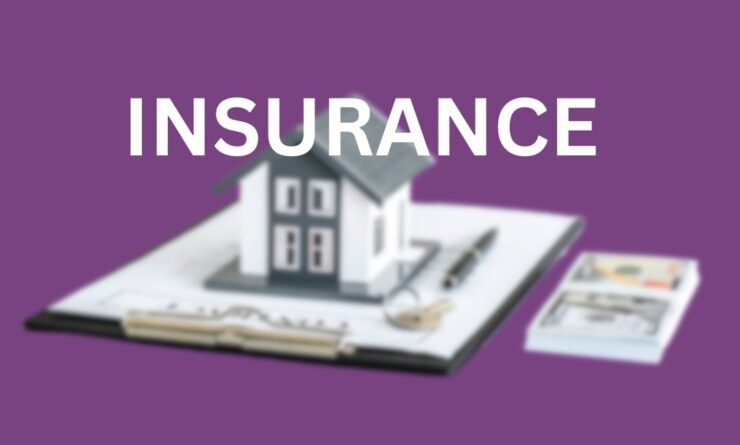 Even though you might not be living in the home yourself and you might only own the home for a few months, you still need insurance while the home is in your possession. This will add to the cost of the flip, so each month you still own the home, you lose money on your investment to insurance costs.
This should act as an incentive to renovate and sell as quickly as possible.
Typically you will need 3 types of insurance when flipping:
Vacant Building Policy
Builder's Risk Policy
General Liability Umbrella Policy
Most standard homeowners' insurance companies do not provide these types of policies, so you might need to look elsewhere to find coverage. Here are some of our recommendations for house flipping insurance:
REI Guard
Foremost Insurance Group
US Assure
You can expect to pay between 0.5% and 1% of the property's value in insurance cost per month.
Assembling Your House Flipping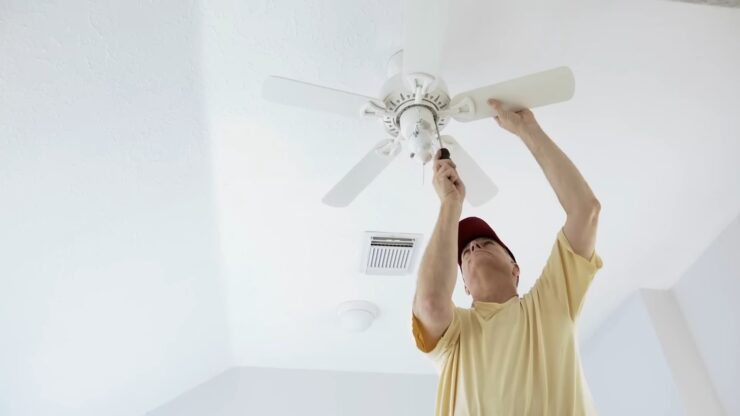 Team When venturing into the house flipping business, it's crucial to have a reliable team on your side. A house flipping team will typically include:
Contractor (sometimes that's you)
Subcontractors
Electrician
Plumber
Carpenter
Real Estate Agent
Lender
CPA
Insurance Agent
There are two ways to approach a house flipping team.
1. Hire a Contractor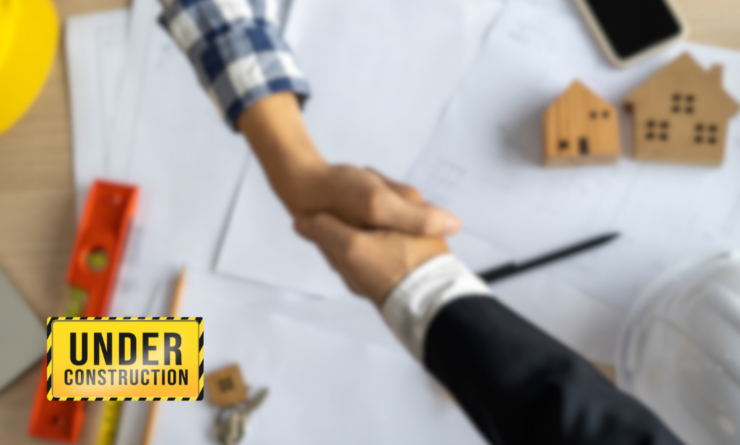 If you opt for the more traditional route, you'll hire a contractor. The contractor is then responsible for hiring any subsequent subcontractors who will work on the property.
As the owner, you don't have much say in who the contractor hires to do the work. This can be beneficial as it relieves you of the stress of finding people, but it can also be disadvantageous as you don't have a say in who is working on your property and vetting them yourself.
2. Act as the Contractor Yourself
If you decide to act as the contractor for your property, you'll be a lot more hands-on throughout the entire process. This means you're responsible for finding and hiring any subcontractors like plumbers, electricians, carpenters, etc. As the contractor, you can vet each subcontractor and find ones within a price you're comfortable with and that you feel are trustworthy, but it's a lot more work upfront to find good people.
One benefit of acting as the contractor yourself is that if you find good people, you can build that relationship and use them repeatedly for future flips or projects.
Pro Tip: We cannot emphasize enough the importance of a competent team of workers that you trust. This will make a significant difference not only for your flipping experience but in the speed and quality of the work being done, which directly affects your profit from the flip.
Top 20 States for House Flipping in the US
| | | | | |
| --- | --- | --- | --- | --- |
| State | Avg Listing Price | Avg Days to Flip | Avg Profit | Avg ROI |
| Tennessee | $268,692 | 147 | $57,600 | 132.7% |
| Pennsylvania | $224,090 | 199 | $105,190 | 162.4% |
| New Jersey | $372,916 | 207 | $102,300 | 141.6% |
| Louisiana | $232,610 | 166 | $71,866 | 104.2% |
| Colorado | $538,477 | 176 | $74,300 | 155.6% |
| Maryland | $369,454 | 198 | $109,617 | 109.6% |
| Virginia | $341,015 | 184 | $91,783 | 99.3% |
| Florida | $406,803 | 151 | $59,917 | 83% |
| Illinois | $277,163 | 196 | $77,317 | 110% |
| Kentucky | $213,848 | 172 | $55,241 | 107.8% |
Selling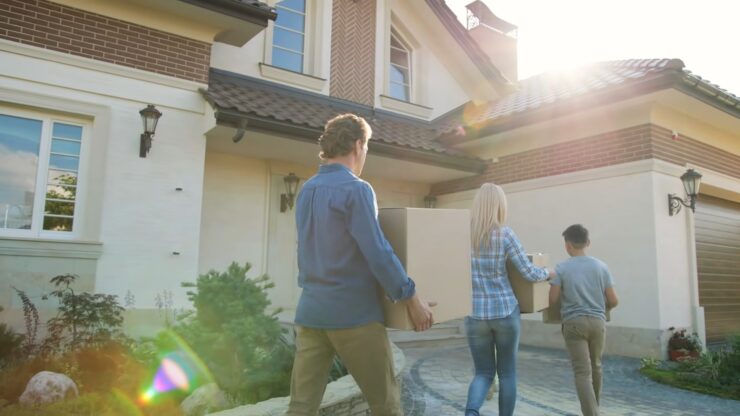 Once you've completed the repairs on a home and are ready to sell, it might feel like the end of the project, but in reality, it's still the final leg of the journey. You need to continue to put in effort to market the property optimally to achieve the maximum ROI on your investment.
Strive to make the home feel welcoming and lived-in. You want potential buyers to easily envision their lives as they walk through the home.
A great way to accomplish this is through staging. Staging involves decorating the home with modern and updated furniture and decor to make the home feel move-in ready. This helps potential buyers imagine themselves in the home and see the potential of the space, rather than just empty walls and vast wooden floors.
Most real estate agents can assist you in finding services for staging a home and recommend excellent designers. If you're still in need of a great real estate agent, Clever can help connect you with top agents in your area with experience in staging and house flipping.
Whether you're selling the home yourself or a professional agent is handling it, there are some creative steps you can take to market the home to potential buyers.
Take stunning photos with excellent lighting
Leverage social media
List on various online real estate sites
Be transparent about any issues
Potential Earnings from House Flipping
If you're considering venturing into the house flipping business, you've probably asked yourself this question. If house flipping is going to be your primary source of income, you need to understand how to live off the income you make from each flip, which might only come in every 3 months or more.
In Q1 2019, 49,059 homes were flipped across the US, according to Attom Data Solutions. For some context, in Q1 of 2019, house flippers in Pittsburgh, PA saw a gross ROI of 131.2%, Shreveport, LA saw a gross ROI of 112.5%, and Knoxville, TN saw a gross ROI of 105%, all according to Statista.
Homes flipped in Q1 2019 sold for an average gross profit of $60,000, according to Attom Data, which is the lowest profits the house flipping market has seen since 2006. The $60,000 profit translated to an average of 38.7% ROI compared to the original acquisition price — which still keeps most flippers adhering to the ARV 70% model.
Final Words
If you are serious about getting into the house-flipping game, there is a place for you. Taking that first step is always the hardest part, but you can definitely do it! Clever is here to help you through the process by providing you with fantastic real estate agents, access to discounted fees, and leads for promising deals. Flipping houses is full of uncertainty, but the buying and selling part don't have to be.