Florida may breathe a collective sigh of relief this year, as the 2023 hurricane season forecasts suggest a possible period of relative tranquility. The National Oceanic and Atmospheric Administration (NOAA) announced their official predictions on Thursday, hinting at a "near normal" hurricane season, an anomaly in recent years.
2023 Forecast: The Tale of the Numbers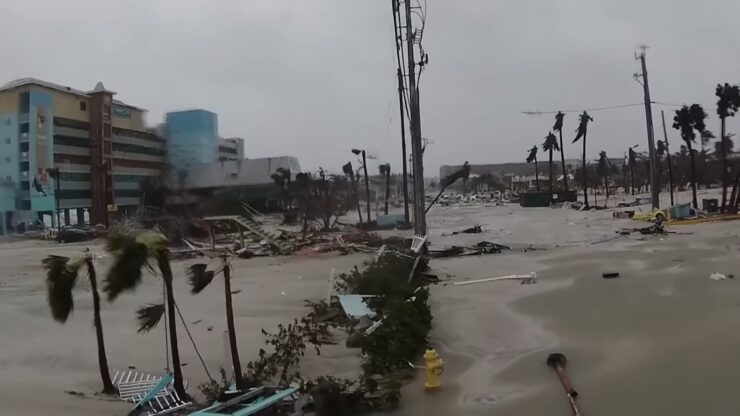 In a media briefing, NOAA provided their quantified outlook for the forthcoming hurricane season: they anticipate 12 to 17 named storms, of which five to nine could mature into full-blown hurricanes. Furthermore, one to four storms may intensify into mighty Category 3 or stronger storms, with Category 5 being the apex.
NOAA's statistical models suggest a 40% probability for a near-normal season, and a 30% chance for either a below-average or above-average season.
Matthew Rosencrans, the chief forecaster for NOAA's Climate Prediction Center, explained that their prediction stems from a unique blend of factors, some indicative of a quieter season and others typically linked with more tumultuous hurricane seasons.
"This year's set-up is unusual, which is why our probabilities aren't at 60 or 70%, reflecting the level of uncertainty," Rosencrans noted, conveying the scientific complexity of this year's predictions.
A Look Back: The 2022 Hurricane Season
Last year, the storm tally was slightly above the norm with 14 named storms, 8 hurricanes, and two major hurricanes. Most notably, the record-breaking Category 5 Hurricane Ian devastated the Southwest coast of Florida in September, causing almost 100 fatalities and shattering countless homes. Hurricane Ian claimed its place in Florida's history as the costliest storm to date.
November saw Hurricane Nicole, a Category 1 hurricane, hitting Florida's northeast coast. The state grappled with extensive flooding and destructive storm surges, severely damaging beachfront properties.
The Balancing Act: El Niño vs. A Warming Atlantic
NOAA's prediction heavily relies on the manifestation of an atmospheric event known as El Niño, which heats up Pacific Ocean waters and affects Atlantic winds, typically signaling a calmer hurricane season.
However, this relative Atlantic serenity doesn't come without its side effects. El Niño is often accompanied by colder, wetter winters across parts of the U.S., potentially leading to more severe snowstorms and flooding.
While an official El Niño announcement from NOAA is pending, their latest report assigns a 90% probability of a spring onset.
Earlier seasonal predictions heavily factored in a potential El Niño, suggesting a quieter season. However, recent shifts in the Atlantic Ocean, including higher temperatures and favorable winds, have nudged NOAA's forecast to a "normal" season.
Rosencrans clarified, "The interplay between the El Niño and the favorable conditions across the Atlantic—temperature and predicted shear patterns—determine the outcome. El Niño accounts for approximately 33 to 38% of variants, so it's not the only factor."
The 2023 Hurricane Season: Be Prepared
The official hurricane season runs from June 1 to November 30, typically peaking in August and September. Yet, recent seasons have seen storms forming earlier, and 2023 seems to be following that trend.
The National Hurricane Center reported a subtropical storm off the northeast U.S. coast in mid-January. The next named storm to reach tropical depression status will be tropical depression two or, if it intensifies into a tropical storm or hurricane, Arlene.
NOAA's forecast stands out as being more assertive than several other early-season predictions, most of which suggested a below-average season. The agency plans to update its forecast in August, right before the height of hurricane season.
"Preparation starts now, and the time to act is today," urged Deanne Criswell, FEMA's administrator, during the NOAA press conference.
Miami-Dade County Mayor Daniella Levine Cava echoed these sentiments at a hurricane season press conference on Thursday. She encouraged residents to use the forthcoming Memorial Day weekend to stock their hurricane kits and devise a storm action plan.
"As history has shown us, even a single storm can lead to catastrophic damage. We must do everything in our power to stay safe and prepared," she emphasized.
Levine Cava urged all residents—especially those new to the area—to keep abreast of storm updates through Miami-Dade's website and social media channels, the 311 hotline, or by downloading the Ready Miami-Dade app.
"Let's approach this hurricane season with wisdom and preparation. Stay safe everyone," she concluded.
Source:
https://sports.yahoo.com/national-hurricane-center-drops-chances-023700480.html