Similar to all leading car manufacturers, Dodge is preparing a formidable lineup of electric vehicles for the foreseeable future. Yet, for this iconic brand known for its high-performance vehicles, satisfying its petrolhead clientele with electric options is a challenging endeavor.
However, the recent unveiling of the Dodge Charger Daytona SRT EV Concept, along with its ultra-high-performance Banshee variant, offers a glimpse of hope. Dodge's enthusiastic efforts to emulate and integrate the thunderous sound of a 126-decibel Hemi V8 into their electric Charger highlight their commitment.
The addition of the Fratzonic Chambered Exhaust system is merely the finishing touch to the electric masterpiece Dodge is crafting. Here's all the information we have on the highly anticipated 2024 Dodge Charger.
The information in this article is purely based on speculations, rumors, and a handful of official publications, so they might not strictly be true.
Potential Innovations 2024 Lineup Might Bring
The upcoming Charger is set to be a completely fresh addition to the Dodge roster upon its market release, potentially in 2024. There is also a chance that a version with four doors could be introduced, though further details on the upcoming models will be unavailable until we approach the release date.
Pricing Expectations
According to caranddriver.com, the upcoming Charger is anticipated to cost more than its predecessor, which ran on gasoline, although the pricing details available at this time are speculative. The 2024 version of the vehicle is expected to come in multiple configurations, though only three have been confirmed so far.
The initial two models are dubbed 340 and 440, signifying their kilowatt horsepower ratings. Dodge has also announced that the top-tier version will bear the name SRT Banshee. As more details emerge, we will provide additional insights and suggest which variant offers the best value for your money's worth.
Speculations Regarding Performance and Power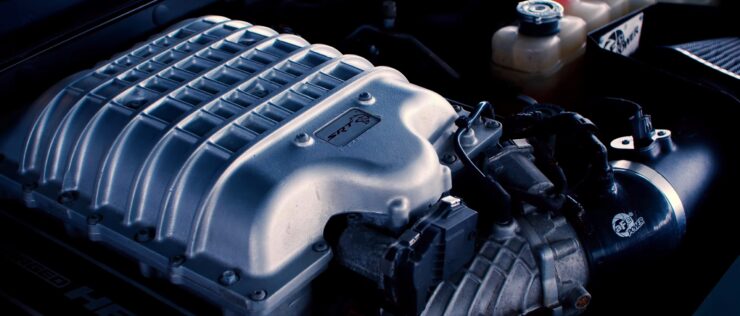 Dodge has yet to disclose the specific number of motors that will be featured in the various versions of the forthcoming Charger. Nonetheless, initial reports suggest that the base 340 model will deliver 455 horsepower, while the more robust 440 variant is expected to have 590 horsepower at its disposal.
As we previously mentioned, the SRT Banshee is likely to be the top-tier version of the vehicle, and it will reportedly incorporate an 800-volt all-wheel-drive system, though its horsepower figures remain a mystery.
Contrary to a standard EV direct-drive configuration, this concept vehicle employs a multi-speed gearbox. As you likely know already, this is not a groundbreaking idea since the Porsche Taycan offers a similar mechanism.
To put it simply, the purpose of this design is to enhance both speed and range at elevated velocities when providing the driver with the sensation of shifting gears during rapid acceleration.
Is There a Release Date on Sight?
Dodge has yet to provide detailed particulars concerning the launch timeline for their new electric Charger. Once Dodge makes an announcement about when it will be released, we will immediately update the information here.
Final Words
The 2024 Dodge Charger might offer some groundbreaking innovations in the future. However, Dodge has been pretty secretive about the 2024 version, and so far, only a few pieces of information are actually official.
With that said, we will keep you posted and update this article as soon as the new info arrives. Until then, check out some of our other car reviews, and stay tuned for future updates.