The renaming of Lake Calhoun to Bde Maka Ska has prompted yet another group to drop "Calhoun" from its name.
The City of Lakes Community Band, formerly known as the Calhoun-Isles Community Band, announced its name change Thursday. Thirty-eight years after its founding, the non-profit, 75-member musical group collectively decided to distance itself from the legacy of John C. Calhoun, a 19th-century statesman, and slavery proponent who was, until earlier this year, the namesake of Minneapolis' most popular lake.
"This push came from many members in our group who were really interested in changing our name," said Julie McLeod, the organization's president, adding that the rebranding conversation began at least as far back as last fall.
The announcement from the City of Lakes Community Band described Calhoun as a "staunch supporter of slavery" who in a speech described the practice as a "positive good."
Calhoun also advocated for removing American Indians from their native territories and was serving as U.S. secretary of war when Congress passed the Indian Removal Act of 1830, legislation that led to the infamous Trail of Tears and other forced resettlements.
During Calhoun's tenure as secretary of war, construction began on a string of frontier outposts, including Fort Snelling — the most likely explanation for how a Minneapolis lake came to be named after a politician from South Carolina.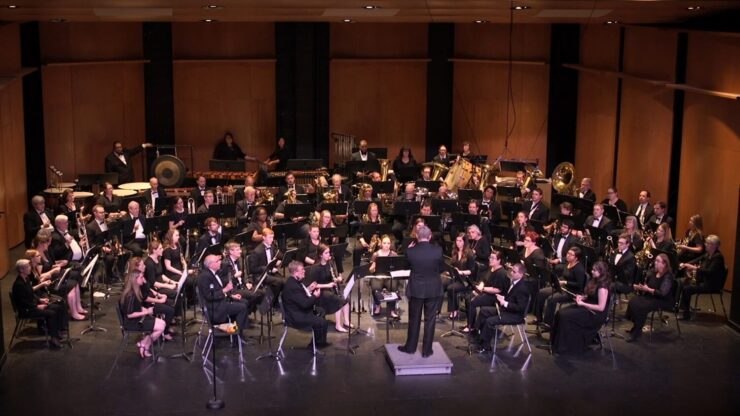 The Dakota called the lake Bde Maka Ska, which translates as "White Earth Lake." The Minneapolis Park and Recreation Board endorsed the restoration of that name in 2017 when it adopted a 25-year master plan for the lake. That was after several years of campaigning for the change by citizens groups who argued the lake's name was inappropriate and hurtful.
The county and state signed off on the change, which became official this summer when the U.S. Board on Geographic Names granted its approval.
Luke Breen didn't wait until then to change the name of his Uptown bicycle shop. Breen made the switch to Perennial Cycle from Calhoun Cycle in May 2016, and he said the topic still comes up "every three days, at least."
"To be honest, we're far enough away from it now that it isn't so much, 'Oh, I love you for doing it' or, 'Oh, you're such imbeciles for doing that.' It seems like more of an education piece at this point," he said, noting that customers who visit the shop from out of town are still catching up on the news.
Breen said he got plenty of "kickback" to the name change when it occurred, but that it was mostly online — "a bunch of trolls hiding under their bridges." If anyone is still disgruntled by his decision, Breen doesn't hear about it.
The former CARAG neighborhood voted this year to rename itself South Uptown, ending its association with Calhoun. Named for a neighborhood organization dating back to the 1970s, the neighborhood's former moniker was an acronym that stood for Calhoun Area Residents Action Group.
Also read the newest update on the Minneapolis election results.
Scott Engel, the neighborhood group's executive coordinator, said he's still getting used to saying "South Uptown" when he answers the phone, but the change has otherwise gone smoothly.
"I haven't heard any pushback," he said. "I'm a little surprised. I thought there would be a little more constituency for the former CARAG name, but I just haven't heard anything."
Engel said it just didn't make sense for the neighborhood to stick with Calhoun after the lake was renamed Bde Maka Ska — especially since the neighborhood wasn't located on the lakeshore to begin with. And he said the name change seemed to coincide with an uptick in engagement.
"It got people thinking about, where do I live?" he said.
McLeod of the City of Lakes Community Band said the nonprofit had legally changed its name but that a new logo and website were still in the works.
The group performs for the first time under its new name 7 p.m. Dec. 18 at Justice Page Middle School, 1 W. 49th St. The website, for now, remains calhounislesband.org, and it includes information about upcoming performances.