Chicago is no stranger to the dark narrative of crime, particularly in the post-pandemic world. However, the terror it instills often overshadows the actual victims.
This tale is incomplete without discussing those who bear the brunt of crime. An analysis of police data over the past 20 years, covering over 8 million incidents, reveals that Black women are the primary victims of crime in Chicago.
Data from 2022 highlights over 26,000 violent crimes and more than 212,000 non-violent crimes in the city. These incidents impacted approximately 260,000 victims, of which 67,000, or 25%, were Black women. Despite accounting for just 16% of Chicago's population, Black women suffer disproportionately from crime.
The Human Cost of Crime: Stories of Survival
Tonia Thomas, a 27-year-old Black woman from Chicago's West Side, brings a personal perspective to these figures.
A survivor of sexual assault, she recounts the ever-present anger and fear that echo from her ordeal in 2021. Her experience is far from isolated. Data from 2022 shows Black women accounting for about 40% of sexual assault victims in Chicago.
A Systemic Issue: Crime Against Black Women
Patterns of violent crimes against Black women persisted across the board. They accounted for 35% of assaults, 38% of batteries, 34% of 146 kidnappings, and half of the 19 human trafficking victims. The trend extended to non-violent crimes, where Black women constituted nearly a quarter of property thefts and 28% of motor vehicle thefts.
Geneva Brown, a criminology professor at DePaul University, attributes these alarming figures to a mix of policing issues and public policies that target and demonize poverty.
Transit Crimes and Vulnerability
The circumstances of daily life further expose Black women to danger. The lack of a strong economic foundation in many communities and the prevalence of night-shift jobs leave them vulnerable to crime, particularly during periods of minimal police presence.
Analysis of crimes on Chicago's public transit system supports this contention, with Black women representing the majority of assault victims.
The Data Reflects Reality
This grim reality is echoed in the data over the last two decades, where Black women consistently appear as the most victimized group in Chicago. The stereotypes about Black women, such as their perceived aggressiveness or masculinity, tend to undermine the seriousness of their victimization.
Mayor Brandon Johnson, elected in April, committed to addressing the root causes of violence, like poverty. However, as Brown noted, many of Chicago's middle-class communities have left, leaving the poor, and particularly Black women, at risk.
Dissecting Crime through Demographics
The data also reveal distinctive patterns of crime among different demographics. Batteries are most common among Black and Latino residents, while white residents are mostly affected by property theft.
The elderly, particularly Black women, are often victims of theft, while white women over 65 are most often targeted by deceptive practices, such as identity theft and scams.
The disparity is also striking among children. In 2022, for every white girl who was a victim of battery, there were 14 Black girls who suffered the same fate.
Personal Stories Highlight Systemic Issues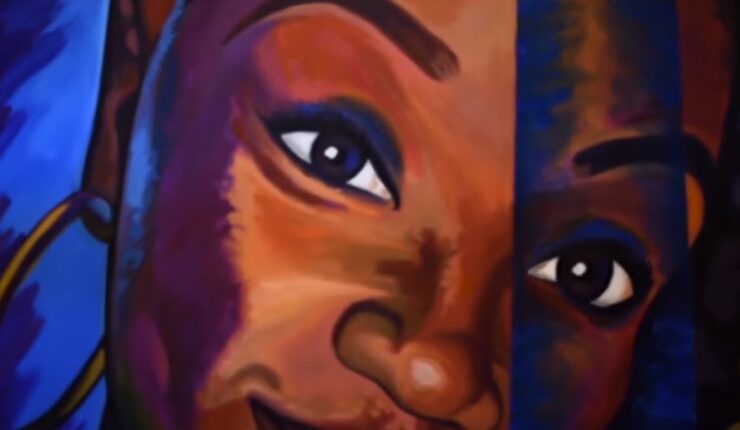 Aaliyah Phillips, a 26-year-old program director from Austin neighborhood, shared her story of being abused and stalked during her high school years, reflecting a common trend among Black women. They accounted for almost half of the reported stalking victims last year.
Although Black men were the primary victims of shootings, Black women led in victimizations in almost every other crime category.
The Urgent Need for Resources and Support
Gabrielle Molden-Carlwell, a trauma therapist, calls for more resources to address these issues. She likens the lack of therapy services in affected areas to the concept of food deserts, calling them therapeutic deserts. The disproportionately high crime rates among Black women in Chicago warrant a robust response and a dedicated campaign to tackle the issue.
Source:
https://news.yahoo.com/black-women-one-4-crime-051700738.html