Is there a better way to start a new day than a little bit of car-related speculation? Let's say there isn't. Of course, new models from Toyota or Opel will not steal your attention with ease. But, how about a resurrection of a classic piece from Chevrolet? Now we're talking! The buzz around a new Chevy Chevelle set to be released during the next year or later this year has started.
Note: Chevrolet has not released any official information regarding the new Chevrolet Chevelle as of now. In 2013 they renewed the trademark for this brand name, and rumors around the new model have been circling since.
What we Know so Far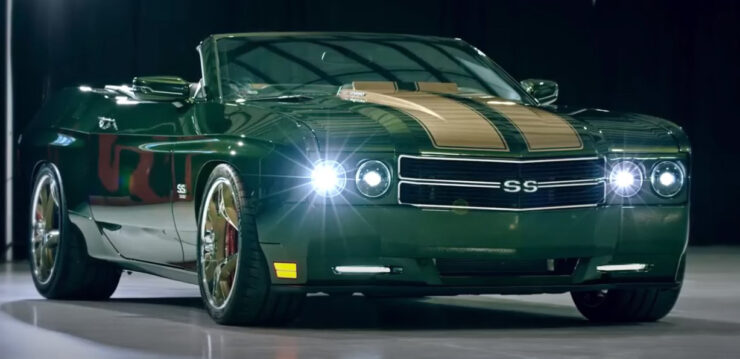 We know that something is in the works. Big companies such as Chevrolet do not make moves without leaving any traces. In the digital age we're living in it's hard to keep secrets. The first sign that they're on the move is the introduction of Camaro-inspired 70/SS Chevelle. The classic that Chevelle is, finally received a new shape. Trans Am Worldwide did the retooling and Camaro is no more.
The only thing remaining from the Camaro is the windshield, with a complete retooling of the exterior. The fashion in which it was made makes it appear as if it is a Chevrolet product. We must reiterate that this vehicle or any information in this article is not coming directly from the source company.
Is the New Chevy Chevelle Real?
In the shape and form that Trans Am Worldwide brought forth, yes, it is! Is their Chevelle a sign of things to come? We are not sure. Chevrolet is not making any statement while the world remains in awe of the product, they have in front of them. The plan is laid out, and Chevy only needs to follow suit. This car is not a bargain, and that's one of its downsides.
The serial production of the new Chevelle would have to keep the design traits we have in front of us, and the power package under the hood, while keeping the price more realistic. Now that we have moved towards those things, let's see what could it pack under the hood and at which price.
Price and Engine Specs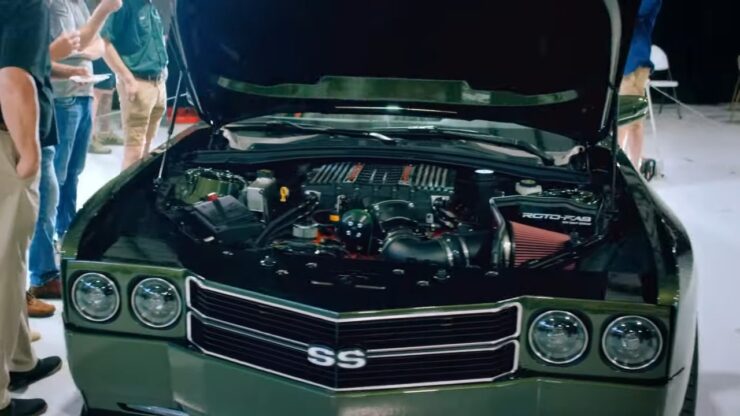 What could one mere mortal hope for? Well, for one we can hope that a new Chevy Chevelle will come our way. As for comparison, we can use the example Trans Am Worldwide set. Under the bonnet, it packs a 450 hp, 6.2-liter V8. That's great! It offers two variations each more powerful than the previous one. If you're a fan of horsepowers you can shoot at 900 hp and 1500 hp respectively.
| Trim | Model | Body Style | Seating Capacity | Engine | Power | Torque | Transmission | Drivetrain | 0-60 MPH Time |
| --- | --- | --- | --- | --- | --- | --- | --- | --- | --- |
| 70/SS | 2024 | Sport Car | 4 | 6.2L V8 | 450 HP | N/A | N/A | N/A | N/A |
This is the official information released by Trans Am Worldwide which does not have the Chevelle trademark as of now. This is why their iteration is called 70/SS and not Chevelle. What does this mean? When you look at the reception 70/SS received Chevrolets would be crazy not to return their model.
As far as the price is concerned, according to Fox News, you can have your order for a measly $150,000. What's worth noting is the fact that we're talking about a customization from Trans Am Worldwide which packs a powerful engine and complete makeover of an existing Camaro.
Chevelle from Chevrolet would come with a different appearance and different powertrains. It would be a serial-production vehicle which would lower its price drastically.
Release date
There's no such date to talk about. Chevrolet is on the move and they would be wise to pull a trigger sooner than later. The reaction of the audience is positive, the demand is already existing.
All we need is a cheaper option with similar specs and a good old familiar design. Is that too much to ask? We think not. We hope that Chevrolet thinks the same.