The Bronx, New York City's oldest borough, is a vibrant melting pot of cultures, arts, and history. If you're considering making the move, here are some essential insights to help you understand what life in The Bronx is really like.
Stuff To Know
1. Affordability in the Heart of NYC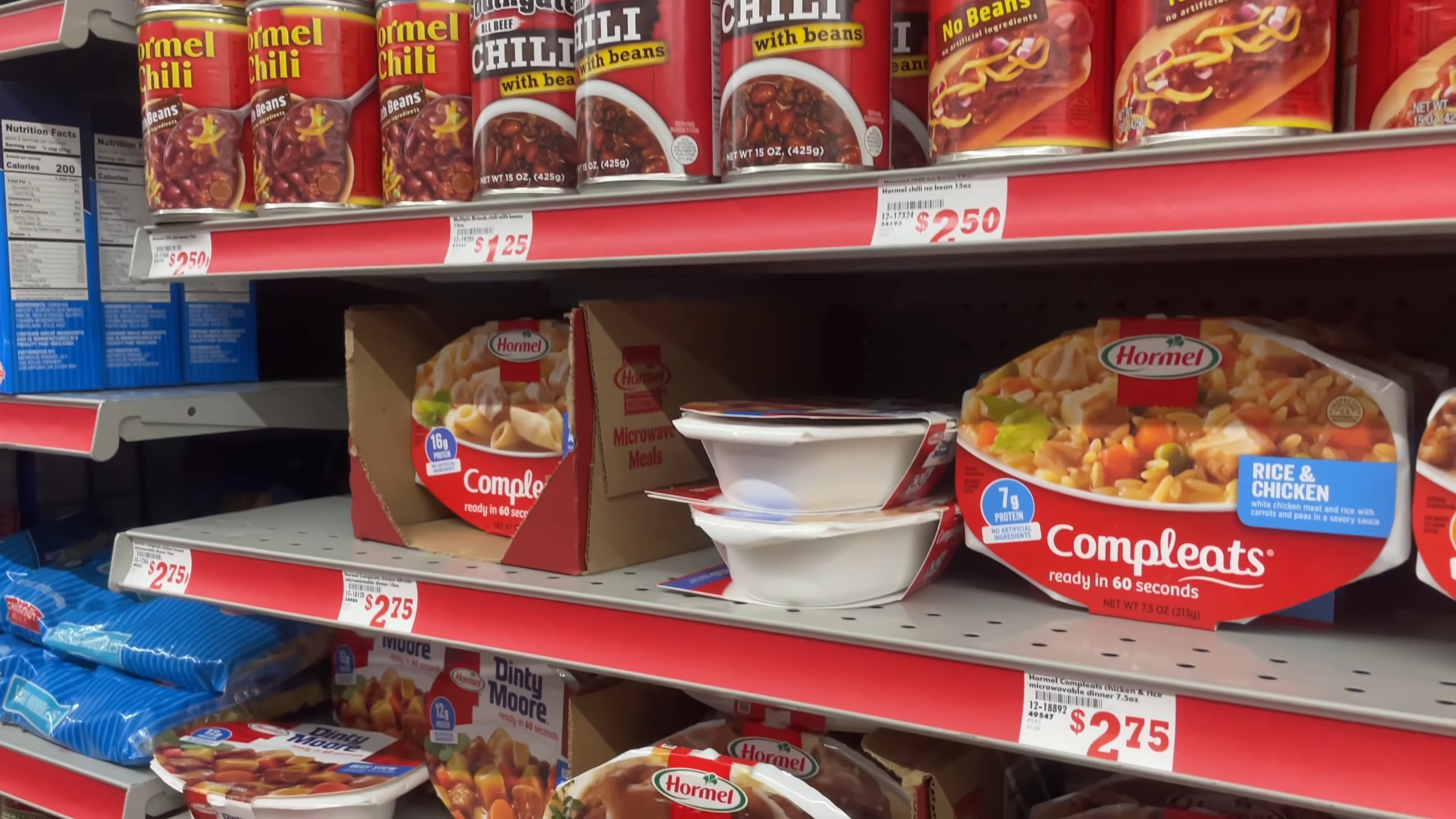 The Bronx stands out as the "most affordable NYC borough," with average home prices nearly $200,000 below the city's average. From the retiree-friendly Country Club to the bustling Morris Park and the serene Riverdale, there's a neighborhood for everyone.
The Bronx also boasts the world's largest housing cooperative, Co-op City. Living here means enjoying a cost of living 15% lower than NYC's average, with potential savings on everyday expenses like groceries. The job market is diverse, spanning sectors like food service, retail, and healthcare, offering opportunities with renowned companies like Verizon, Target, and New York Life Insurance.
According to a New York Times article, neighborhoods like Mott Haven in The Bronx are undergoing significant transitions. While the area once had certain stereotypes associated with it, it's now being redefined by a mix of industrial and residential properties, making it an attractive option for potential residents.
Job Opportunities Abound
The Bronx isn't just about affordable living; it's also about thriving. With a plethora of job opportunities in various sectors, residents can find employment with NYC Fortune 500 companies, large retail giants, healthcare industry leaders, and numerous local businesses.
2. Navigating the City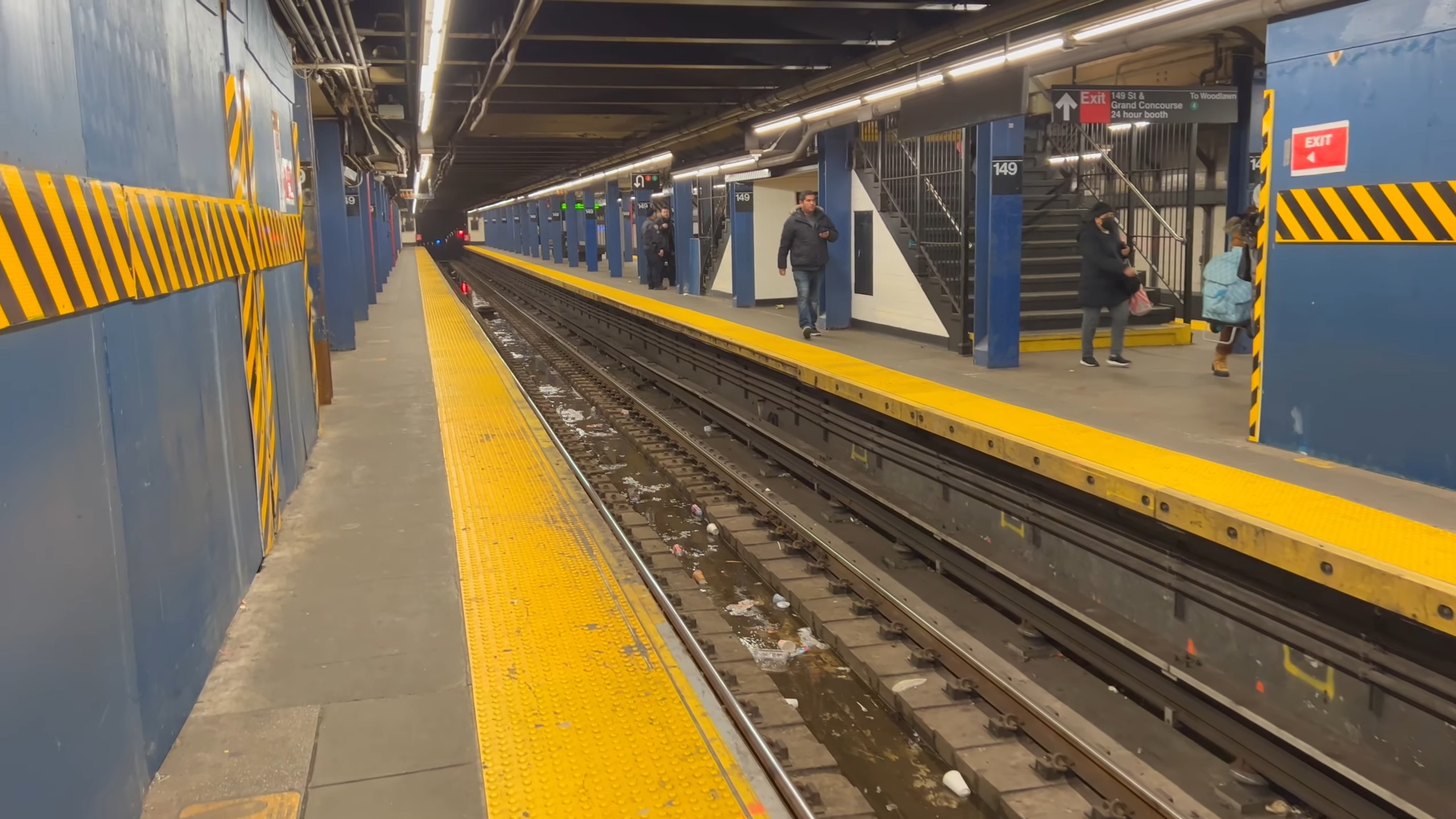 New York City is renowned for its walkability, but public transportation remains its iconic feature. For Bronx residents, commuting is a breeze. Whether you're hopping on the B or D train to Manhattan or using the MTA subway lines (2, 4, 5, or 6) to explore the city, options are abundant.
The NYC Ferry's Soundview route offers a scenic journey to Lower Manhattan. Within the borough, buses, bike routes, and Citi Bike's bike shares ensure mobility.
And for those with cars, movable bridges like the Hutchinson River Parkway Bridge and Pelham Bridge guarantee easy access to the rest of New York City.
Eco-friendly Commuting Options
The Bronx is not just about traditional commuting; it's also about sustainable transportation. With bike routes, Citi Bike's bike shares scattered throughout, and eco-friendly buses, residents have numerous green options to navigate the city.
3. Educational Excellence
The Bronx is a hub for higher education. Institutions like the Bronx Community College offer affordable education options, while Fordham University's Rose Hill campus is a beacon for religious studies. The College of Mount Saint Vincent promises intimate class sizes and a rich liberal arts education.
Aspiring business leaders can pursue an MBA at the O'Malley School of Business at Manhattan College. With over 50 fields of study, Lehman College caters to diverse academic interests.
The Albert Einstein College of Medicine is ideal for those eyeing a career in medicine, and the SUNY Maritime College offers a deep dive into marine travel and engineering.
Diverse Learning Opportunities
From community colleges to specialized institutions, The Bronx offers a plethora of learning opportunities. Whether you're looking to start your education journey, specialize in a particular field, or even explore marine engineering, this borough has something for everyone.
4. Cultural Pride and Diversity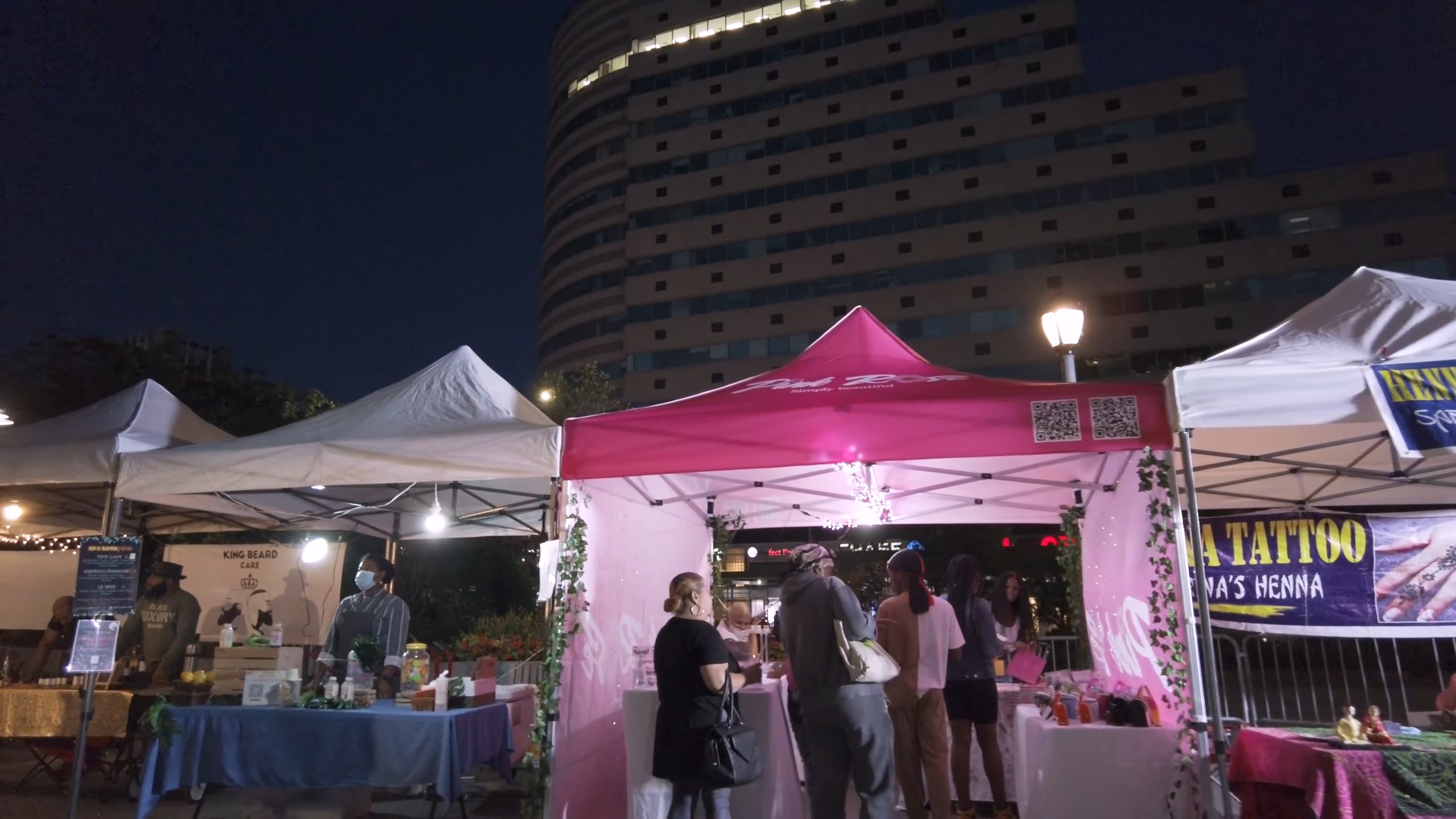 The Bronx is a celebration of diversity and culture. Every weekend, Fordham Plaza comes alive with food vendors offering a taste of the world, from Jamaican Jerk Chicken to Tostones and Caramel Drizzle Fried Ice Cream.
The Bronx Night Market is a monthly treat, showcasing the borough's culinary delights. Traditional events like Morris Park's Columbus Day Parade have been a staple for over 40 years. For the fitness enthusiasts, the Tour de Bronx offers cycling courses to challenge every level.
The borough also celebrates its LGBTQ community with events like the 1 Bronx Pride Festival and Da Bronx Pride Festival.
Engaging community activities such as Bronx Exploration Rides, Healthy Cooking Demonstrations, and Scavenger Hunts during the annual Boogie on the Boulevard ensure there's always something happening in The Bronx.
A Celebration of Traditions and Innovations
The Bronx is not just about preserving traditions; it's about creating new ones. From food festivals to pride parades, from cycling events to cooking demonstrations, The Bronx is a melting pot of old and new, ensuring residents and visitors are always engaged and entertained.
5. A Seafood Lover's Paradise
The Fulton Fish Market, originally established near the Brooklyn Bridge in 1822, found its new home in The Bronx's Hunt's Point in 2005. As the nation's largest and the world's second-largest market of its kind, it spans 400,000 square feet and houses 37 seafood wholesalers.
With an annual revenue exceeding $1 billion, it meets over a third of New York's seafood demand. Open from Monday to Friday, the market also caters to individual consumers, shipping fresh seafood directly to their doors. While its online operations expand, the Fulton Fish Market remains a significant employer in The Bronx.
The Bronx's Hunt's Point is home to the Fulton Fish Market, a significant seafood hub. But there's more to Hunt's Point than just seafood. According to a New York Times article, City Island, located in The Bronx, offers an impossibly quaint seaside scene reminiscent of New England, further showcasing the borough's diverse offerings.
A Fresh Catch Every Day
The Bronx's Fulton Fish Market ensures that whether you're a restaurateur or a home cook, you have access to the freshest seafood. From local catches to international delicacies, this market is a seafood lover's dream.
6. Beaches in the Concrete Jungle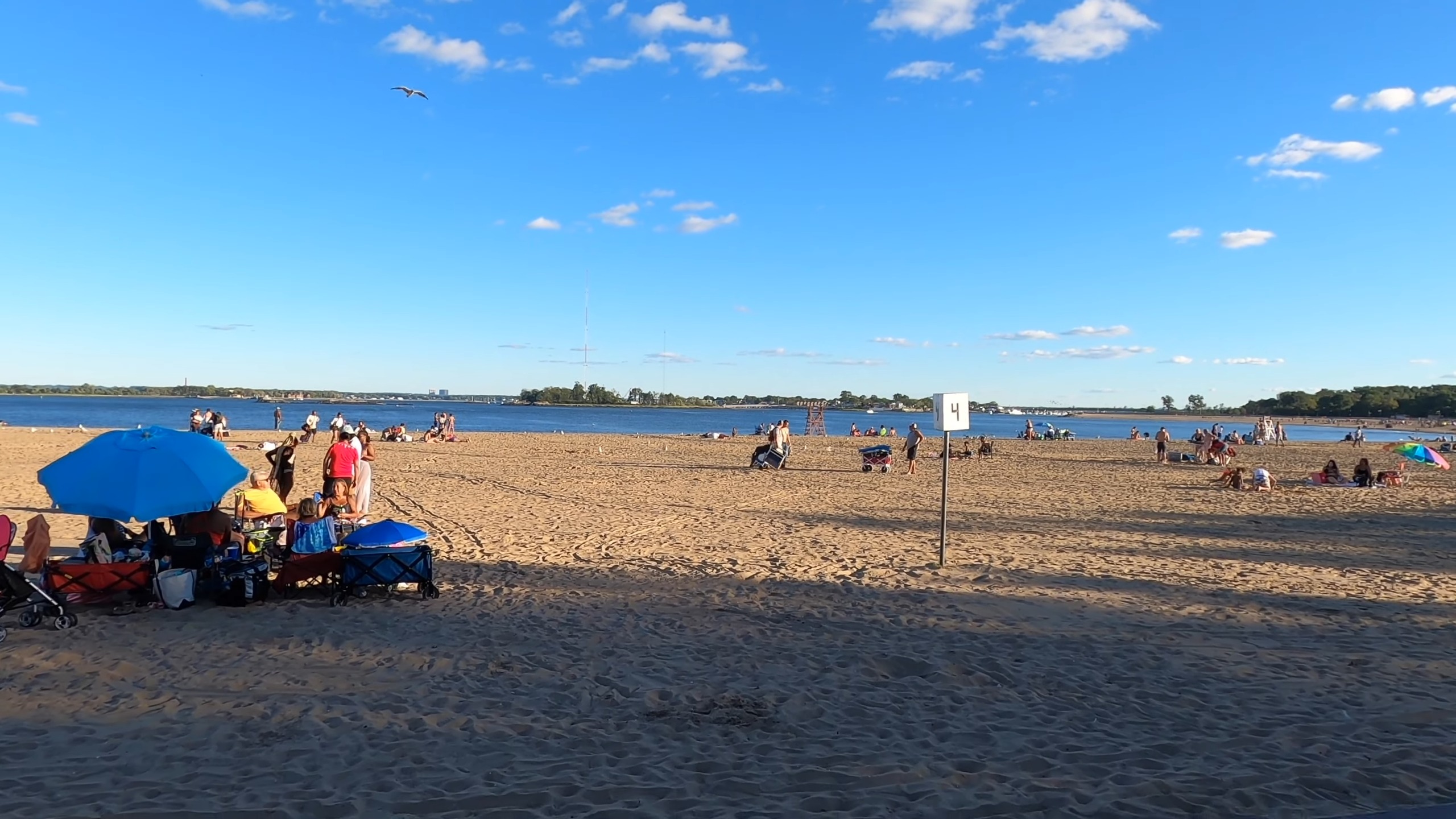 When you think of NYC, beaches might not be the first thing that comes to mind. However, The Bronx offers a sandy escape at Orchard Beach, fondly known as the Bronx Riviera.
This public beach is a haven for relaxation and recreation. Sunbathe, have a picnic, swim, or indulge in beach games. The hexagonal promenade is perfect for roller skating, jogging, or biking.
And if you're in the mood for some sports, the 26 courts for volleyball, basketball, and handball await.
A Coastal Retreat in the City
Orchard Beach in The Bronx proves that you don't need to travel far from the city's hustle and bustle to find a serene coastal retreat. Whether you're looking to relax, play, or exercise, this beach offers a slice of paradise in the heart of the borough.
7. Green Oases Amidst Urban Hustle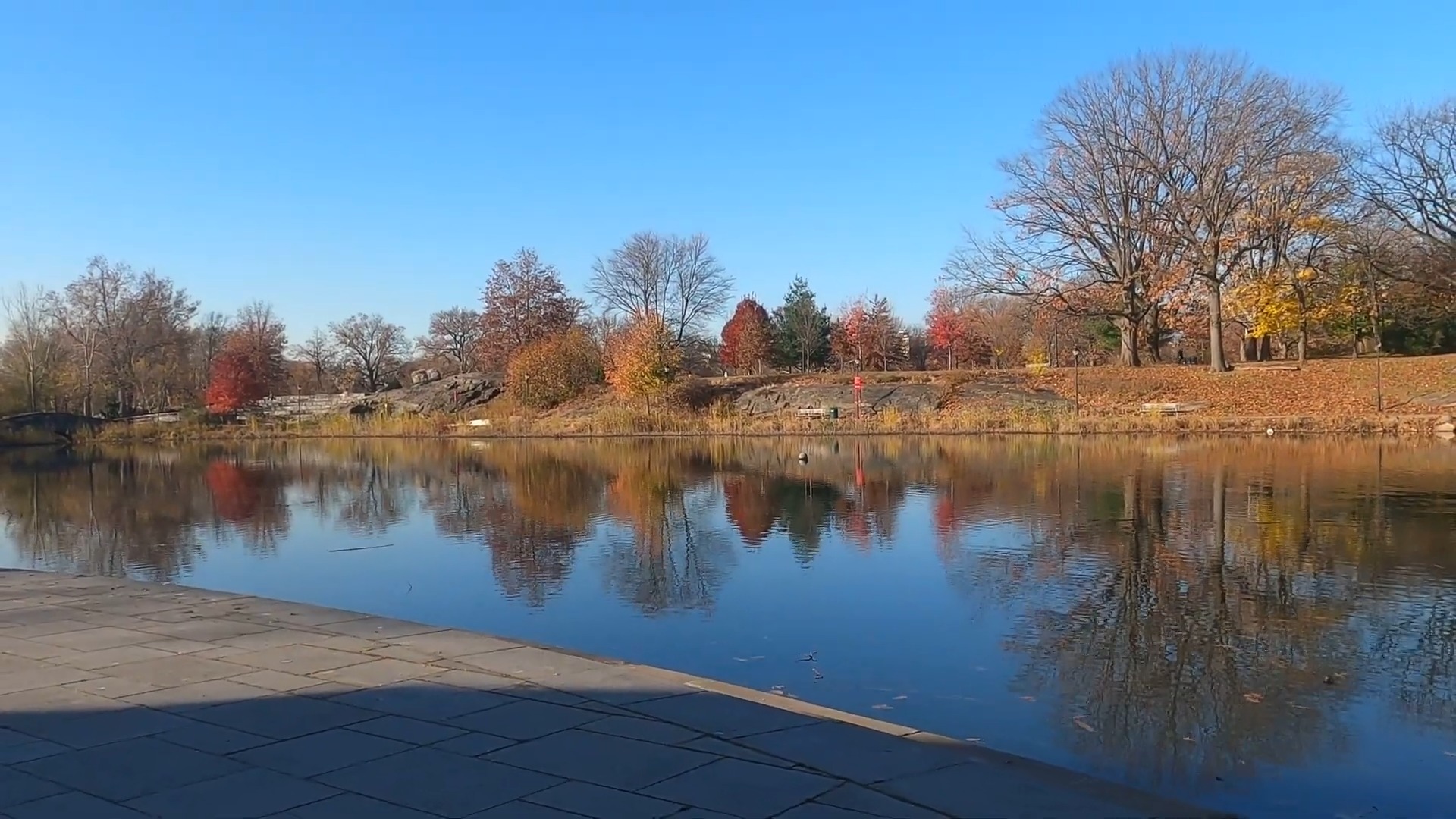 Living in a bustling city like New York can sometimes be overwhelming, but The Bronx offers a breath of fresh air with its vast green spaces. It boasts three of the largest parks in New York City.
Make a wish at the Rockefeller Fountain in Bronx Park, or challenge yourself with a cross-country run at Van Cortlandt Park. For those looking to learn new skills, the Urban Park Rangers at Crotona Park offer lessons in fire-building.
And for a truly expansive experience, Pelham Bay Park, three times the size of Manhattan's Central Park, offers hiking and horseback riding opportunities.
Nature's Retreat in The Bronx
The Bronx provides a perfect blend of urban life and natural beauty. Its parks are not just about greenery; they're about community, activities, and learning. Whether you're a fitness enthusiast, a nature lover, or someone seeking a quiet moment, The Bronx's parks are your sanctuary.
8. A World-Class Zoo Experience
The Bronx Zoo, spanning a massive 265 acres, is a testament to the borough's commitment to wildlife conservation. Home to over 6,000 animals from more than 700 species, it offers an immersive experience for visitors.
From the delicate beauty of the Butterfly Garden to the majestic African Plains exhibit, there's something for everyone. Families can watch sea lions play at the Sea Lion Pool or listen to a symphony of birds at the World of Birds.
For a more intimate experience, the Wild Encounter offers a behind-the-scenes look at the care of these magnificent creatures.
A Day with Nature's Marvels
The Bronx Zoo is more than just an attraction; it's an educational journey. It showcases the wonders of the animal kingdom and emphasizes the importance of conservation. A day here promises awe, wonder, and a deeper appreciation for our planet's diverse inhabitants.
9. Botanical Beauty and Learning
The New York Botanical Garden in The Bronx is a living museum of plant life. With 50 specialty gardens, it offers a visual treat and an educational experience.
Teachers often choose it for field trips, but it's also a haven for nature enthusiasts. The garden hosts year-round events, from orchid shows to greenhouse tours. For those keen on learning, there are out-of-school programs for kids and adult classes in landscape design, botanical art, and more.
The Holiday Train Show, where model trains weave through landscapes of over 175 famous landmarks, is a must-visit.
A Greenhouse of Knowledge and Beauty
The New York Botanical Garden is not just about plants; it's about the stories they tell and the knowledge they hold. It's a place where nature, education, and beauty converge, offering visitors a unique and enriching experience.
10. The Heartbeat of Art and Culture
The Bronx, recognized as the birthplace of hip hop, pulsates with artistic energy. The borough offers a plethora of cultural experiences, from unique performances like the Polish Wieniawski Philharmonic Orchestra at the Lehman Center for the Performing Arts to local and emerging artist showcases at BronxArtSpace.
The Emelin Theatre hosts concerts, comedy shows, and film club events, while the Bronx Dance Coalition dazzles audiences at various festivals. For the younger generation, the Arthur Aviles Typical Theatre Academy at The Bronx Academy of Arts & Dance offers contemporary dance lessons, ensuring the art scene's future remains vibrant.
The Bronx's contribution to music, especially hip hop, is unparalleled. A New York Times review of "From Mambo to Hip-Hop" highlights the borough's nurturing of two significant musical movements: the mambo, which evolved into salsa, and hip hop. This rich musical history has made The Bronx a focal point for cultural evolution in NYC.
A Canvas of Creativity
Art in The Bronx is not just about appreciation; it's about participation. The borough encourages its residents to immerse themselves in the arts, ensuring a thriving and evolving cultural scene.
11. Sports and Tradition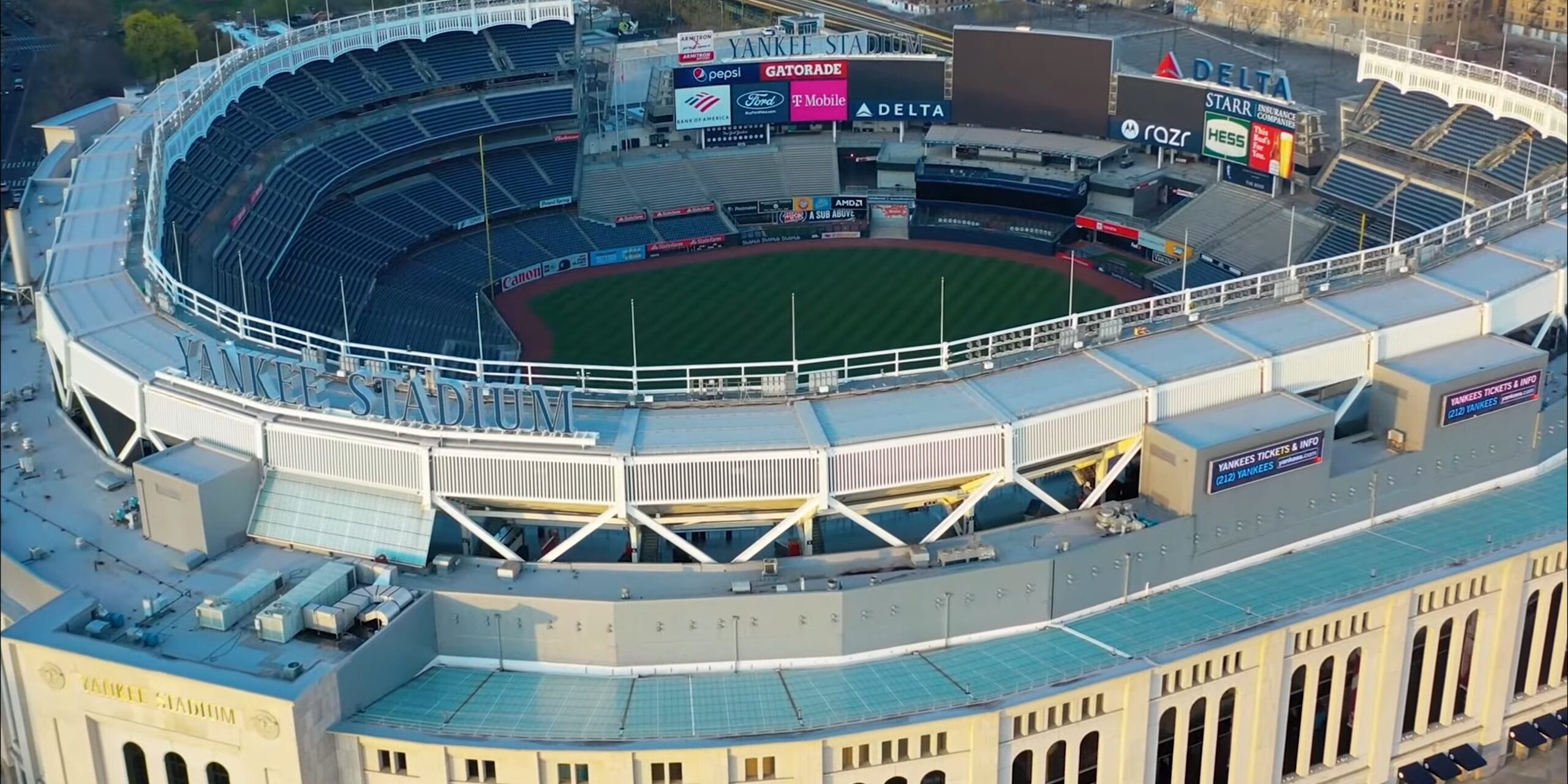 The Bronx has been the proud home of the New York Yankees (MLB) since 1923. The iconic Yankee Stadium, rebuilt in 2009, stands as a testament to the borough's rich sports heritage.
With a staggering 27 World Series titles, the Yankees are a source of immense pride. But baseball isn't the only sport celebrated here.
The New York Emperors Stickball League, which began as a makeshift form of baseball using wooden sticks and rubber balls, has evolved into a cherished Bronx tradition, with games played from April through August.
A Borough of Champions
From the roaring crowds at Yankee Stadium to the community spirit of the stickball league, The Bronx celebrates sports as a way of life, binding generations with tradition and pride.
12. A Taste of Italy in NYC
For those who crave authentic Italian flavors, The Bronx's Arthur Avenue, often dubbed New York's "Real" Little Italy, is a culinary paradise. The area boasts a dense concentration of Italian restaurants and heritage unmatched in New York.
Whether you're sipping on signature cocktails at Ann & Tony's, indulging in pasta at Pasquale's Rigoletto, or grabbing a slice of pizza at Full Moon Pizza, the flavors are genuine and rich. And no visit is complete without a sweet treat from Delillo Pastry Shop.
La Dolce Vita in The Bronx
Arthur Avenue is more than just a food destination; it's a journey to Italy. The sights, sounds, and tastes transport visitors to the streets of Rome, Florence, and Naples, offering an authentic experience right in the heart of The Bronx.
13. Nightlife and Social Scenes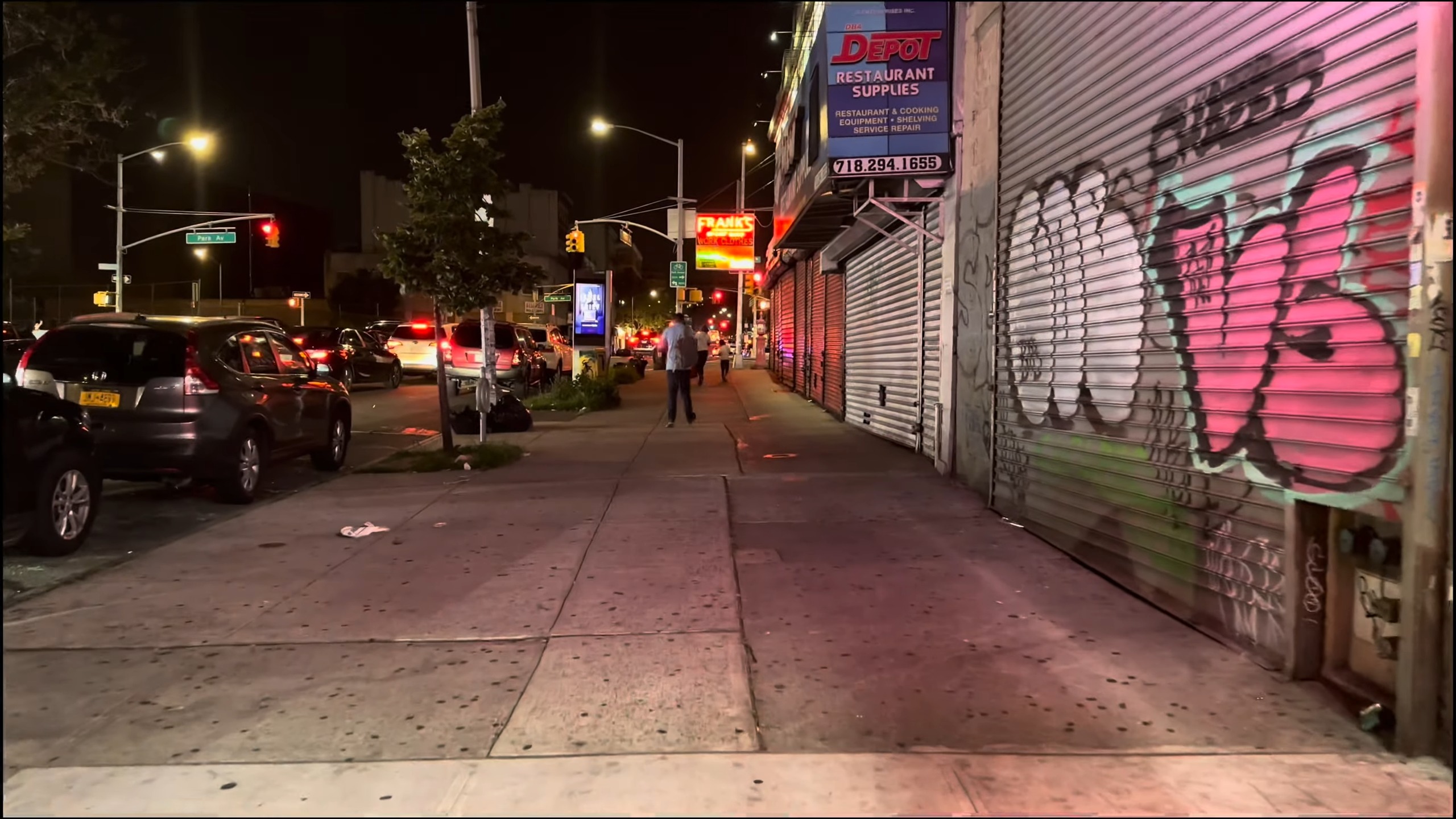 The Bronx's nightlife is a vibrant mix of tradition and modernity. From classic establishments to trendy new spots, there's something for everyone. The Bronx Alehouse offers a wide selection of brews, from refreshing lagers to robust stouts.
For those who prefer wine or craft beer, The Bronx Beer Hall is the place to be. Bar 47 serves up classic cocktails alongside innovative creations, perfect for those looking to try something new.
For larger gatherings, The Pine can accommodate groups ranging from ten to a whopping 200, ensuring that every celebration is memorable.
Cheers to Bronx Nights
Nightlife in The Bronx is not just about drinks; it's about community, music, and shared experiences. Whether you're catching up with old friends or making new ones, the borough's bars and pubs offer the perfect backdrop for unforgettable nights.
14. The Bronx's Rich Musical Legacy
The Bronx is globally recognized as the birthplace of hip hop, a genre that has shaped music and culture for decades. From block parties in the 1970s to global music festivals today, The Bronx's influence is undeniable. The borough has given the world legendary artists, DJs, and breakdancers, and its streets echo with beats and rhythms that have inspired generations.
A Symphony of Sounds
But The Bronx's musical legacy isn't limited to hip hop. The borough has a rich tapestry of sounds, from Latin beats to jazz rhythms. Venues like the Hostos Center for the Arts & Culture host a plethora of musical events, ensuring that residents and visitors are always in tune with the borough's vibrant soundscape.
15. Community and Togetherness
The Bronx is more than just a collection of neighborhoods; it's a community. From annual events like the Boogie on the Boulevard to local initiatives promoting health, education, and welfare, The Bronx thrives on togetherness. Residents take pride in their borough, coming together to celebrate, support, and uplift each other.
The Heart of New York
While each of NYC's boroughs has its unique charm, The Bronx stands out for its warmth and camaraderie. It's a place where neighbors become friends, traditions are cherished, and the future is embraced with optimism and hope.
FAQ
Is The Bronx safe for tourists and residents?
The Bronx, like any other borough in NYC, has areas that are very safe and others that are less so. Always research specific neighborhoods and exercise general urban safety precautions.
How accessible is The Bronx from other parts of NYC?
The Bronx is well-connected by public transportation, including several subway lines and buses. It's also accessible by car via major highways.
Are there family-friendly activities in The Bronx?
Absolutely! Apart from the Bronx Zoo and the New York Botanical Garden, there are numerous parks, playgrounds, and community events suitable for families.
What is the cost of living in The Bronx compared to other NYC boroughs?
Generally, The Bronx is considered more affordable than Manhattan, Brooklyn, and parts of Queens, especially regarding housing.
How diverse is The Bronx's population?
The Bronx boasts a rich tapestry of cultures, including significant Latinx, African American, and Italian communities, among others.
What's the weather like in The Bronx?
The Bronx experiences a temperate climate with four distinct seasons: a cold winter, a mild spring, a warm summer, and a cool autumn.
Are there any famous landmarks in The Bronx?
Yes, apart from the mentioned attractions, The Bronx is home to Yankee Stadium, Edgar Allan Poe Cottage, and the Grand Concourse, to name a few.
Final Words
The Bronx, often overshadowed by its neighboring boroughs, is a treasure trove of culture, history, and community spirit. Its rich tapestry of experiences promises something for everyone, making it not just a place to visit, but a place to call home.