Baltimore, Maryland, is a city steeped in historical significance. Established as a maritime hub in 1706 to facilitate tobacco commerce with England, it's recognized as the cradle of the clipper ship and is also famed for its delectable crabcakes.
Families will discover a plethora of activities, making it challenging to decide where to start. Fear not, we're here to guide you!
Let's delve deeper into the top 10 activities in Baltimore that are perfect for family bonding.
Best Things To Do
Dive into the Underwater World at The National Aquarium
The National Aquarium is a must-visit attraction in Baltimore. This globally renowned aquarium is a sanctuary to over 17,000 aquatic creatures from more than 750 species, including sharks, dolphins, and sea turtles.
Exhibits like the Amazon River Forest and the Jellies Invasion, showcasing a mesmerizing collection of jellyfish, are sure to captivate you. One of the most awe-inspiring sights is Omega, a 150-year-old, 5,000-pound finback whale skeleton, majestically suspended from the ceiling in Blacktop Reef.
The aquarium also offers daily animal feedings and interactive exhibits like the Dolphin Tour and Shark Alley, where you can walk on a bridge just inches above the sharks and rays.
Stimulate Your Mind at Maryland Science Center
The Maryland Science Center is an excellent way to infuse some knowledge into your day. This interactive museum is designed to spark curiosity and learning about science and technology.
Your budding scientist can play with the laws of motion in Newton's Alley or unravel dinosaur mysteries. Perhaps someone wants to operate a fish cam or dress up like a turtle in the Kid's Room.
And space enthusiasts will want to explore Life Beyond Earth. The museum also hosts programs and workshops, and an IMAX theater with a 5-story screen currently offers shows about butterflies, sea lions, bears, and mountain adventures.
Unleash Your Artistic Side at the Baltimore Museum of Art
For cultural immersion, make your way to the Baltimore Museum of Art. This museum houses over 95,000 art pieces, including paintings, sculptures, and decorative arts.
Art from different eras is beautifully displayed in separate galleries. Don't miss the mesmerizing Moon Dust installation by Spencer Finch.
Illuminated globes of varying sizes, representing the moon's atomic makeup, are suspended from the ceiling, forming a massive and beautiful chandelier. Programs like Artful Stories, which includes storytelling, music, and art activities, will enchant children.
Once outside, visit the Sculpture Gardens, where 3 acres of walking trails house 33 sculptures from the past century.
Cheer for Your Team at Oriole Park at Camden Yards
For sports enthusiasts, a visit to Oriole Park at Camden Yards is a must. This historic ballpark is home to the Baltimore Orioles, and it's known for its stunning architecture and views of the city skyline.
Take a guided tour of the park and learn about its history and architecture. Of course, you'll want to catch a game during the baseball season, and while you're there, explore Eutaw Street.
Eutaw Street has a festive atmosphere between the park and the B&O Warehouse, with vendors, concessions, and the team store. But don't forget to look down.
Because to honor the great athletes inside the park, 101 brass baseballs mark the sidewalks where home runs have landed outside the stadium.
Embrace the Outdoors at Druid Hill Park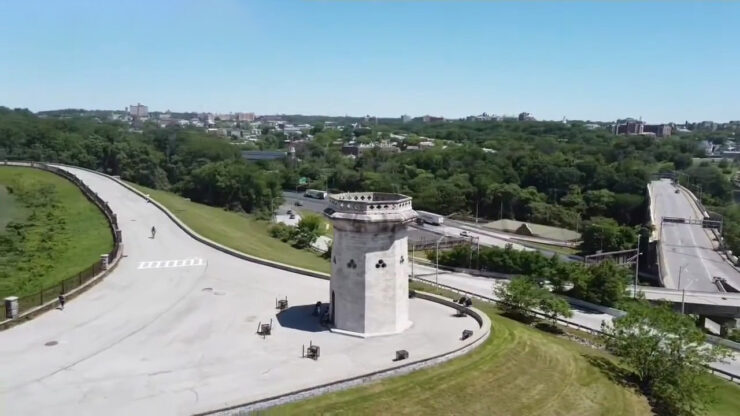 Druid Hill Park is one of Baltimore's largest parks, with 745 acres to explore, jog, or perhaps even take a quick nap. The park features miles of trails that wind through forests and meadows, as well as a lake and a zoo (more on the zoo later).
If you have botany enthusiasts in your group, visit the Howard Peters Rawlings Conservatory and Botanic Gardens. The stunning Victorian Glass Conservatory opened in 1888, is the second oldest steel frame and glass building in the country.
Five distinct areas feature year-round displays. The park also has several playgrounds and picnic areas, as well as a disc golf course.
It's a perfect spot to let the kids burn off some energy.
For the Little Ones: Port Discovery Children's Museum
The Port Discovery Children's Museum is designed with young children in mind. This interactive museum encourages creativity and exploration with exhibits that focus on science, math, and the arts.
Numerous themed open-play areas let your little explorer roam freely. The Adventure Expeditions exhibit features a life-sized cargo ship ready for boarding.
Tiny's Diner gives kids a chance to role-play different jobs in a restaurant. The BGE Studio Workshop allows children to explore sensory play and art, and the Playhouse at Port Discovery is designed to unleash your performing artist.
Experience the Thrill on Baltimore Ghost Tours
Baltimore is known for its haunted history, and what could be more exciting than a ghost tour to learn about the city's eerie past?
Several ghost tours are available in Baltimore, such as Fells Point Ghost Walk and Mount Vernon Ghost Walk, each focusing on specific stories from the area. You'll take a guided walking tour of some of the city's most haunted sites, such as cemeteries, abandoned buildings, and historic homes.
Learn about seances gone wrong and hotel guests who never checked out. Of course, the best time to go is at night. Spooky!
Fort McHenry National Monument and Historic Shrine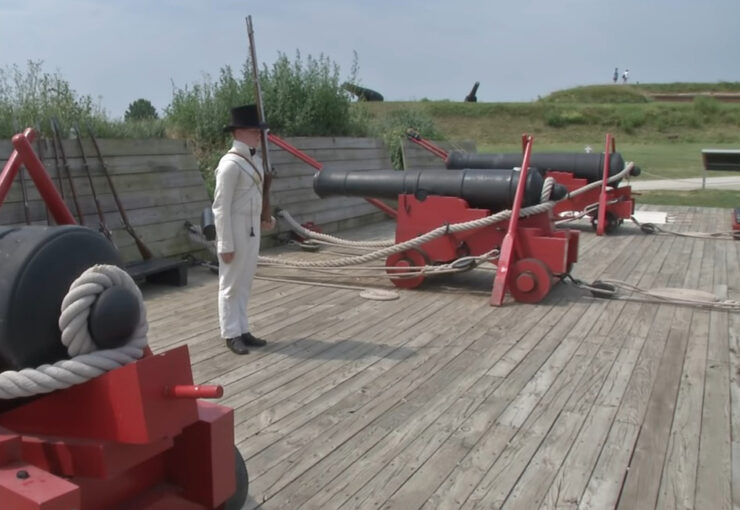 In the War of 1812, Fort McHenry played a pivotal role and inspired Francis Scott Key to write the "Star-Spangled Banner." As you explore the fort and its grounds, you'll reflect on the events that led to the song. When you focus on the present moment, you will be treated to the breathtaking sights of Baltimore Harbor.
The fort also offers a range of programs and events, such as Flag Talks, which teaches about the history and significance of the American flag, and cannon and musket firing demonstrations.
Extra credit: If your children complete a Junior Ranger activity booklet (downloadable online), they will receive an official Junior Ranger badge and certificate!
Go Wild at the Maryland Zoo in Baltimore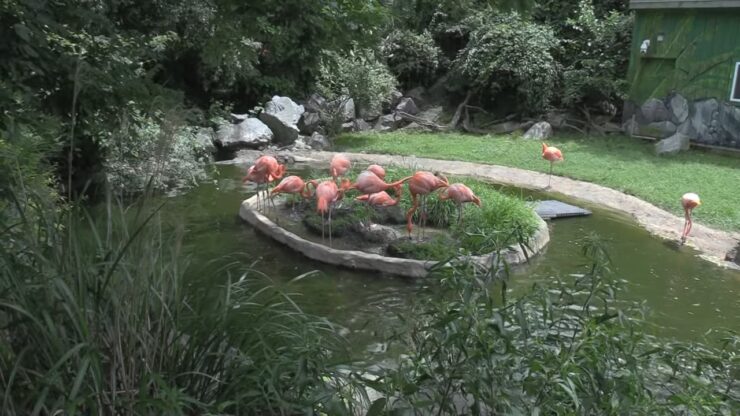 Who doesn't love a zoo? The Maryland Zoo is home to over 1,500 animals from around the world, including big animals (elephants, giraffes, rhinos) and small ones (hedgehogs, newts, bats).
Maryland, known for its rich aquatic life, is home to some of the biggest fish in the state, and you can learn about them right here at the zoo. Habitats like the Penguin Coast and the African Journey offer a glimpse into how the animals would live in the wild.
Experience a live animal encounter with the zoo's knowledgeable animal care team. The zoo also hosts educational programs and events.
A favorite is Zoo Snooze, where you can spend the night at the zoo and learn about the animals after dark.
Set Sail with Urban Pirates
For a unique, fun-filled experience, check out Urban Pirates. This company will take you on a pirate-themed cruise aboard a replica pirate ship, complete with costumes and activities for kids.
Choose from the Family Adventure or Sunset Cruise for pirate-themed fun like treasure hunts and face painting. Learn to talk, sing, and dance like a pirate and man the water cannons against intruders!
The cruises also offer food and drinks for purchase because being a pirate makes you hungry. It's a fun twist on history and a different perspective on the city—from the water.
FAQ
What are the operating hours of the National Aquarium in Baltimore?
The National Aquarium typically opens at 9:00 AM and closes at 5:00 PM. However, the hours can vary depending on the season and special events. It's recommended to check the official website for the most accurate and up-to-date information.
Are there any special programs for kids at the Maryland Science Center?
Yes, the Maryland Science Center offers a variety of programs specifically designed for children. These include summer camps, after-school programs, and weekend workshops. They cover a wide range of topics from robotics to environmental science, providing a fun and educational experience for kids.
Does the Baltimore Museum of Art offer guided tours?
Yes, the Baltimore Museum of Art offers guided tours. These tours provide a deeper understanding of the artworks and exhibitions. Some tours are general, while others focus on specific collections or themes. It's best to check the museum's official website for the schedule and details of the guided tours.
Can you bring your own food and drinks to Oriole Park at Camden Yards?
Oriole Park at Camden Yards allows fans to bring their own food and non-alcoholic beverages into the ballpark, subject to certain restrictions. All items must be contained in a clear, plastic bag no larger than one gallon in size. No glass bottles, cans, or alcoholic beverages are permitted.
Are pets allowed in Druid Hill Park?
Yes, pets are allowed in Druid Hill Park, but they must be kept on a leash at all times. The park also has specific areas where dogs can play off-leash. Please remember to clean up after your pet to keep the park clean and enjoyable for everyone.
What age group is the Port Discovery Children's Museum best suited for?
The Port Discovery Children's Museum is designed to engage children of all ages, but it's particularly suitable for children aged 2 to 10 years. The exhibits and activities are designed to be interactive and educational, promoting learning through play.
Final Words
In conclusion, Baltimore, Maryland, is a city that offers a rich blend of history, culture, science, and fun. With a wide array of family-friendly activities, from exploring the underwater world at the National Aquarium to cheering for your team at Oriole Park at Camden Yards, there's something for everyone.
Whether you're a local or a visitor, these top 10 activities are sure to create unforgettable memories. So pack your bags, gather your family, and get ready to explore the charming city of Baltimore!