There's nothing quite like the relaxed, tropical vibe of the Florida Keys, a 120-mile stretch of sun-soaked paradise off Florida's southeast coast. For many, this chain of islands is a beloved place to soak up the sun, dive into aquatic adventures, and unwind from the hustle of everyday life. It's a sanctuary that holds my fondest childhood memories and continues to be a favorite getaway spot as an adult.
The Keys are a collection of islands, each with its unique charm. From the northernmost Key Largo to the tourist-favorite Key West, more than two hours away, or the islands in between like Tavernier, Islamorada, and Marathon. Key West is the go-to for many tourists with an abundance of attractions and its airport, while Key Largo is the nearest for those traveling from Miami.
Keen on exploring one of Florida's top attractions? Here are 27 must-do activities in the Florida Keys.
Best 25 Things To Do
Indulge in seafood at The Fish House
View this post on Instagram
The Florida Keys are a seafood haven, and a visit here isn't complete without savoring fresh fish. A meal at The Fish House, a local gem that continues to support local fishers, is a must. Their mahi Matecumbe is sure to make even a non-seafood lover fall in love.
Interact with tarpon at Robbie's of Islamorada
Ever wondered how it feels to encounter a fish as big as you? At Robbie's of Islamorada, you can hand-feed tarpons for a small fee. It's an exhilarating experience you'll only find in Florida. If you'd rather enjoy a meal at the restaurant, you'll still be in for a treat.
Relish Key lime pie
Just as apple pie is synonymous with America, Key lime pie is the heart of the Florida Keys. Enjoy a slice of this creamy, tangy delight before you leave. Mrs. Mac's Kitchen in Key Largo makes one of the best, served chilled, with a graham-cracker crust and topped with whipped cream. For chocolate lovers, try the frozen Key lime pie coated in Belgian chocolate on a stick at Kermit's and Mattheessen's in Key West.
Grab a sloppy joe at Sloppy Joe's
Since opening on the day Prohibition was repealed in 1933, Sloppy Joe's has become a Key West tradition. Enjoy the delicious mix of ground beef, onions, peppers, and spices known as The Original Sloppy Joe Sandwich while you take in live music, dancing, and people-watching.
Immerse yourself in local history.
The Keys have a rich history, and sites like Fort Zachary Taylor Historic State Park and Truman Little White House offer a glimpse into it. The state park is a National Historic Landmark featuring a narrated tour and Civil War cannons, while the Truman Little White House, Florida's only presidential museum, served as Harry Truman's winter White House from 1946 to 1952.
Enjoy local festivals
The Florida Keys hosts numerous festivals throughout the year, showcasing Floridians' love for celebration. Key West offers the Key Lime Festival, Mango Fest, and the notorious Fantasy Fest, a ten-day street party with all sorts of entertainment.
Embark on a deep-sea fishing adventure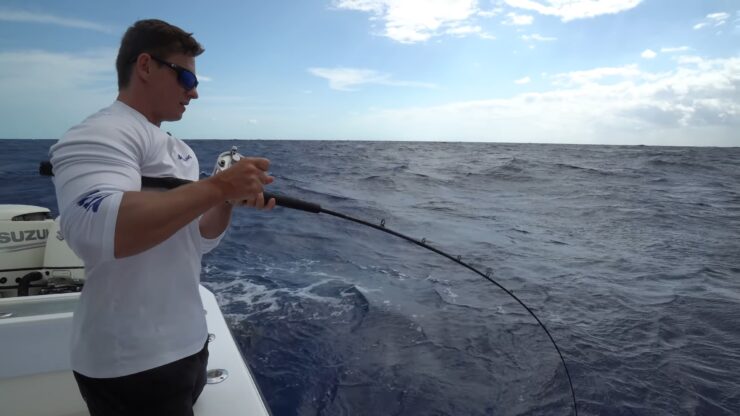 If you've dreamt of catching a big tuna or a vibrant sailfish, the Keys offer plenty of opportunities for deep-sea fishing. Various charters offer both half-day and full-day fishing trips, making it easy for you to live out your fishing dreams.
Experience snorkeling
Your trip to the Keys isn't complete without diving into the clear turquoise waters that host a vibrant marine life. John Pennekamp Coral Reef State Park in Key Largo is the first underwater park in the United States and offers beautiful snorkeling opportunities.
Explore the Everglades National Park
A quick trip north will take you to the Everglades National Park, home to alligators, manatees, and an array of bird species. Here, you can enjoy airboat tours, wildlife watching, and camping.
Discover Dry Tortugas National Park
One of the most isolated national parks in the United States, the Dry Tortugas are reachable only by boat or seaplane. Explore Fort Jefferson, snorkel in the turquoise waters, or simply enjoy the untouched beaches.
Paddle in the mangroves
Canoeing or kayaking through the tranquil mangrove tunnels of the Florida Keys offers a serene experience. The labyrinth of mangroves offers shelter to a variety of wildlife, including colorful tropical fish, birds, and occasionally manatees.
Visit the Hemingway Home and Museum
This Spanish colonial style house is where author Ernest Hemingway lived and wrote for nearly ten years. Visitors can explore the house, which is now a museum filled with Hemingway's possessions, and meet the property's famous six-toed cats.
Stroll around the Key West Butterfly and Nature Conservatory
Home to over 60 species of butterflies and 20 species of exotic birds, the conservatory offers a peaceful escape from the hustle and bustle of Key West.
Enjoy the sunset at Mallory Square
Gather around Mallory Square for the daily Sunset Celebration, a tradition that involves live music, street performers, and local artisans, all set against the backdrop of a stunning Key West sunset.
Experience the local bar scene
From the world-famous Sloppy Joe's to the local's favorite Green Parrot, the Keys offer a vibrant nightlife full of unique, atmospheric bars.
Tour the Key West Lighthouse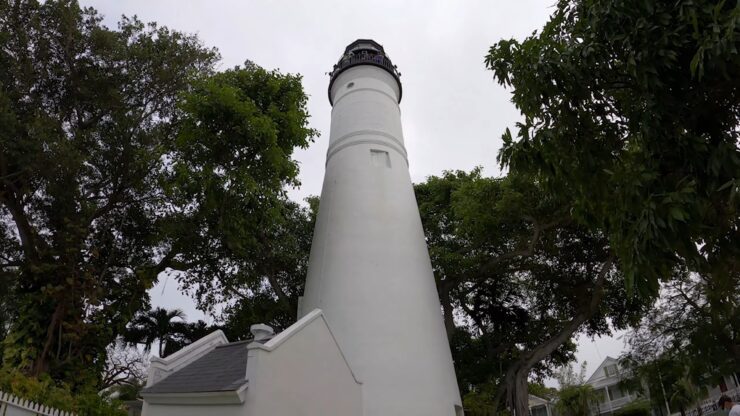 Climb 88 steps to the top of the Key West Lighthouse for a panoramic view of the island. You can also explore the lighthouse keeper's quarters, which has been converted into a museum.
Try a slice of Cuban culture
The Keys' close proximity to Cuba is reflected in its culture, particularly its food. Visit the various Cuban eateries, like El Siboney and El Meson de Pepe, and enjoy Cuban staples like roast pork, black beans, plantains, and Cuban coffee.
Visit the Turtle Hospital
Located in Marathon, the Turtle Hospital is dedicated to the rehabilitation of sea turtles. They offer guided tours where you can learn about turtles and the hospital's efforts.
Take a scenic drive on the Overseas Highway
Driving on the 113-mile Overseas Highway is an experience in itself. With the blue ocean on both sides, it's one of the most scenic drives you'll ever take.
Whether you're seeking relaxation, adventure, or a bit of both, the Florida Keys offers a myriad of activities that are sure to make your vacation unforgettable.
Visit the Dolphin Research Center
Located on Grassy Key, the Dolphin Research Center is a non-profit education and research facility. Here, you can watch dolphin and sea lion shows, interact with these intelligent animals, and learn about marine life conservation.
Explore Bahia Honda State Park
This park boasts some of the most beautiful beaches in the Florida Keys. You can swim, sunbathe, snorkel, or rent a kayak to explore the park from the water.
Visit the Shipwreck Museum
Key West's Shipwreck Museum offers a glimpse into the island's historic shipwreck salvaging industry. You can see real artifacts from shipwrecks and enjoy a 360-degree view of Key West from the top of the observation tower.
Dine on local seafood
The Florida Keys are renowned for their fresh seafood. Enjoy local dishes like Key West pink shrimp, stone crab, and the famous Key lime pie.
Go fishing
The Florida Keys are a fisherman's paradise. Charter a boat and enjoy fishing in the backcountry waters, the flats, or the deep sea. You could catch anything from tarpon and bonefish to marlin and sailfish.
Visit the Mel Fisher Maritime Museum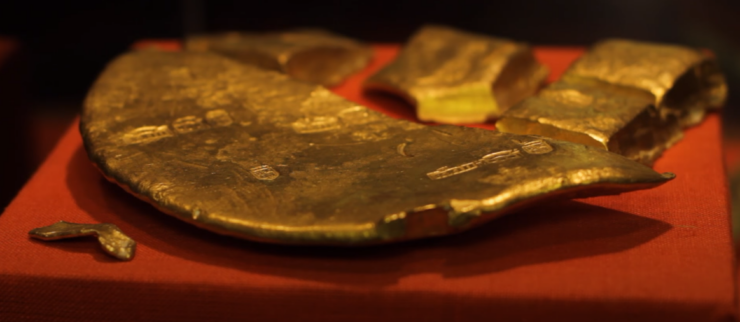 Learn about Key West's maritime history, including the story of Mel Fisher's search for the Spanish galleon Nuestra Señora de Atocha and the treasures he discovered.
FAQ
What makes the Florida Keys a unique destination?
The Florida Keys are unique in many ways, boasting a combination of beautiful natural landscapes, vibrant marine life, rich history, and distinctive culture. The Keys are an archipelago of tropical islands stretching 120 miles off Florida's southern tip, connected by the scenic Overseas Highway. This makes it a unique destination with a distinct, laid-back island vibe not found elsewhere in the United States.
What is the best time to visit?
The best time to visit the Florida Keys largely depends on what you're looking to get out of your trip. If you're seeking warm and sunny weather, the best time to visit is between March and June, when temperatures are comfortable and rainfall is lower. However, this is also a popular time for tourists, so expect more crowds. If you're interested in local events, you might consider planning your visit around the Key West Fantasy Fest in October or the Key Lime Festival in July.
How easy is it to get around the Florida Keys?
Getting around the Florida Keys is relatively straightforward, thanks to the Overseas Highway, which connects all the major islands. Rental cars are readily available, and there's also a public transportation system run by Monroe County that services Key West up to Marathon. Additionally, biking is a popular way to get around individual islands, especially Key West.
What wildlife can I expect to see in the Florida Keys?
The Florida Keys are rich in biodiversity, both on land and underwater. Marine life is particularly abundant, including various fish species, sea turtles, dolphins, and a wealth of coral reef organisms. On land, you might spot species like the endangered Key Deer, numerous bird species, and even alligators if you venture to the nearby Everglades National Park.
What unique dining experiences?
The Florida Keys offer a wide variety of dining experiences, reflecting their multicultural history and abundant local seafood. You can indulge in fresh catch at restaurants like The Fish House, enjoy a slice of the famous Key lime pie, or try Cuban specialties reflecting the Keys' proximity to Cuba. Unique experiences include hand-feeding tarpons at Robbie's of Islamorada and having a drink at the historic Sloppy Joe's in Key West.
What kind of water sports and activities are available?
There's a wide range of water-based activities in the Keys to suit every taste. Snorkeling and diving are very popular, thanks to the Florida Keys National Marine Sanctuary, home to the third-largest coral barrier reef system in the world. Other activities include deep-sea fishing, kayaking through mangrove forests, sailing, and even interacting with marine mammals at places like the Dolphin Research Center.
What cultural attractions are there in the Florida Keys?
There's a rich cultural history to explore in the Keys, from Hemingway's home in Key West to the Mel Fisher Maritime Museum, which tells the story of shipwreck salvaging in the area. The area's close ties to Cuba are also evident in its cuisine and cultural events. Additionally, the Keys have a thriving local arts scene, with numerous galleries and theaters, such as the Red Barn Theatre.
What are the must-see historic sites?
Historic sites in the Keys provide a fascinating insight into the region's past. These include Fort Zachary Taylor Historic State Park, a National Historic Landmark dating back to the Civil War era, and the Truman Little White House, which served as President Harry Truman's winter White House.
Final Words
In conclusion, the Florida Keys is a treasure trove of experiences waiting to be explored. It's a place where history, culture, and nature converge to create a one-of-a-kind vacation destination. With its unique island charm, mesmerizing natural beauty, and a plethora of activities and attractions, this archipelago offers the perfect retreat for any traveler. Whether you're seeking adrenaline-filled adventures, a tranquil escape, culinary delights, or just the simple joy of soaking up the sun, the Florida Keys has it all. Experience the tropical allure of the Florida Keys and create memories that will last a lifetime. It's not just a trip; it's an experience that touches the soul and stays with you forever. The Keys are ready to welcome you to your next great adventure.