Get ready, electric vehicle enthusiasts! Back in June 2021, Tesla made waves in the auto industry by launching the Model S Plaid, the fastest series-production car in terms of 0-60 mph acceleration.
But hold onto your hats, because Tesla isn't stopping there. In the coming years, the company plans to redefine the boundaries of the electric vehicle market, not just in terms of speed and performance, but in affordability as well.
Yes, you read that right! Tesla is gearing up to democratize the electric car market by launching a vehicle that's as wallet-friendly as it is eco-friendly. During its 2020 Annual Shareholder Meeting and Battery Day, Tesla confirmed plans to roll out an electric car with a price tag of just USD 25,000 (EUR 23,261) within this decade.
In this article, we'll delve into everything that's been said or reported about Tesla's ambitious mass-market car project. We'll also showcase some unofficial renders of this compact, created by talented automotive designers and sleuths.
Plus, we'll speculate on the technology that could power this affordable electric vehicle, including potential battery chemistry. So buckle up and get ready for an exciting journey into the future of affordable electric mobility!
Branding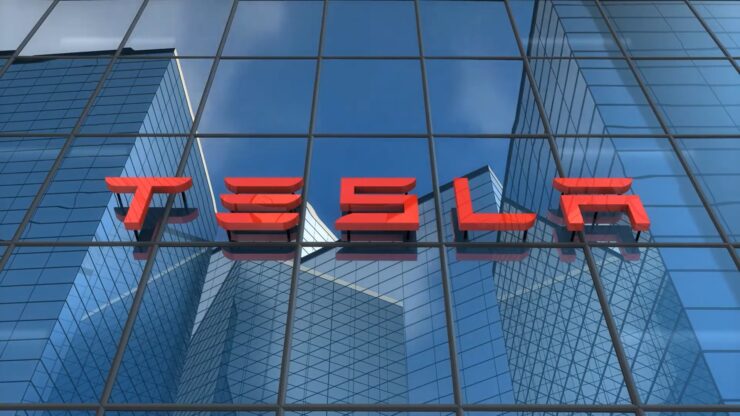 Tesla has kept the name of its USD 25,000 electric car under wraps, but the media has taken to calling it the Model 2 or sometimes the Tesla Model Q. However, during the company's 2021 annual shareholder meeting, co-founder and CEO, Elon Musk, clarified that there is no Model 2.
During the second day of the 2022 B20 Summit Indonesia (November 14, 2022), the name of Tesla's affordable model was brought up again.
Musk, who attended the event virtually, was asked if the entry-level car should be named 'Model I', with the I representing Indonesia and India, where affordable EVs could gain popularity in the coming years.
Musk sidestepped the speculation but acknowledged that a more affordable Tesla model makes sense and that the company should pursue it.
In 2018, Model C was rumored to be the name for the car that would be positioned below the Model 3. Until Tesla officially announces the name of the USD 25,000 model, we'll refer to it as Model 2 or Model Q for the sake of clarity and search engine optimization.
Is there a Tesla Model 2 prototype?
Rumors suggest that Tesla has completed the prototype of the Model 2 in China.
A Crossover-style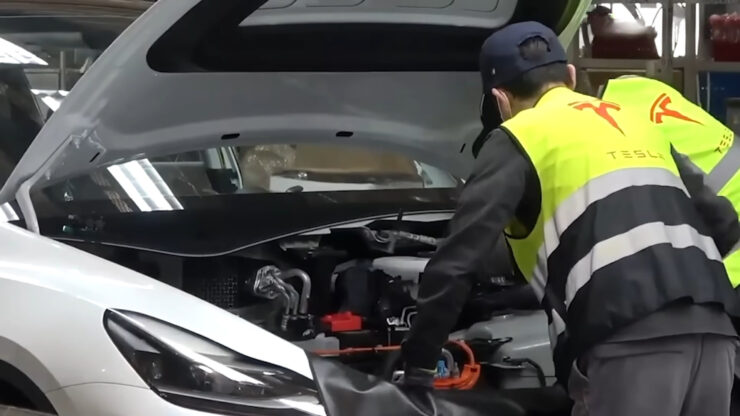 On January 4, 2023, an alleged spy photo of a USD 25,000 Tesla from a factory, possibly Tesla Gigafactory Shanghai, appeared on Chinese websites.
The camouflaged model looked like a shrunken, lowered, and narrowed Tesla Model Y rather than a newly designed hatchback. It also seemed to have a shorter wheelbase.
Company invited designers in China to submit portfolios on social media in January 2020.
The design sketch above was posted by Tesla on Chinese social media following the Made-in-China Tesla Model 3 launch ceremony in January 2020.
During the event, Musk stated that the company wanted to establish a design and engineering center in China to design an original car for global consumption.
Following this announcement, Tesla invited candidates to submit portfolios. Soon after, the company began hiring in China for the Gigafactory.
The Role of the Chinese R&D Center
Tesla sees China as a future hub for R&D and manufacturing. During the opening ceremony of the World Internet Conference 2021 on September 26, 2021, Musk said that the company would continue to increase its investments and R&D efforts in the country.
After opening the Tesla Gigafactory Shanghai in 2019, it built the Tesla Shanghai R&D and Innovation Center and a Tesla Shanghai Super Factory Data Center in 2021.
On October 25, 2021, the company announced that it had completed building the globally relevant R&D center and the local data center.
Tesla can use the Chinese R&D center for vehicle development, including software, hardware, electronics, materials, etc. The Chinese data center will store China's operating data, like factory production information, for instance.
From initial design to final testing, the creation of the USD 25,000 Tesla is likely to be influenced by its first R&D center outside the United States.
In an interview with Xinhua Net (via YouTube/T-Study uploaded in Feb 2021), Tesla China President Tom Zhu confirmed that the company would be able to design, engineer, develop, and test models at this facility.
Zhu said that Tesla had shared the ultimate goal of the Tesla China R&D center on many public occasions. He suggested models made here will indeed be global Teslas, not China-exclusive cars.
Imagining the Tesla Model 2 as a Compact Powerhouse
Features
Self-Driving Capabilities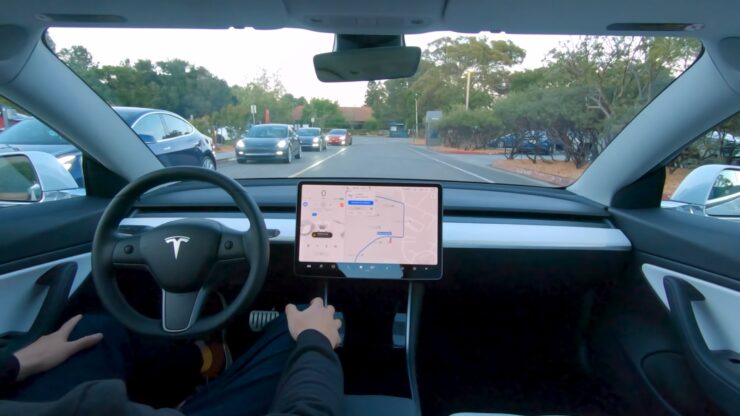 It's highly probable that Tesla will incorporate its renowned self-driving package (Tesla Autopilot) into the budget-friendly Model 2, making autonomous driving accessible to a broader audience.
Musk confirmed this during the 2020 Battery Day event, stating the company's confidence in producing a fully autonomous Tesla model priced at USD 25,000 within three years, although plans have since evolved.
Top-Notch Infotainment System
The compact Tesla car is expected to appeal to younger customers who've always desired a Tesla but found the price range prohibitive. This tech-enthusiast demographic deserves nothing less than Tesla's finest.
Consequently, the Model 2 is likely to feature an infotainment system packed with a wide array of connectivity and entertainment options.
In December 2022, Tesla added Cyberpunk 2027 and thousands of other games to the Model S and X, and began offering Apple Music in its EVs.
Platform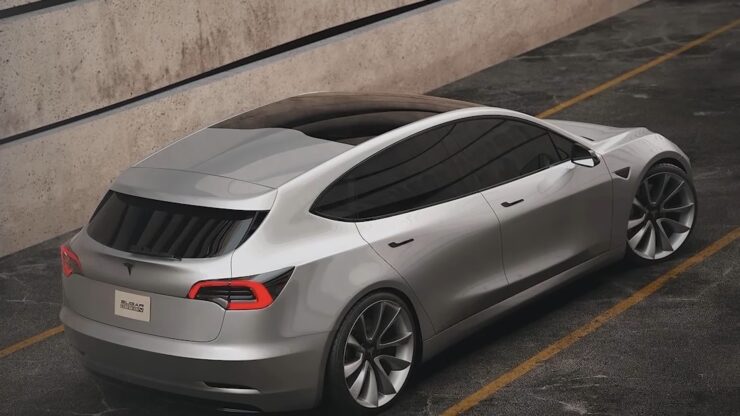 During Q3 2022 earnings conference call on October 19, 2022, Musk dropped hints about the entry-level Tesla. He mentioned that the company's future EV platform would be smaller and half as costly to produce as the one underpinning the Model 3 and Model Y.
The company plans to leverage its experience from developing the platforms for the S, X, 3, Y, Cybertruck, and Semi models in creating this new platform.
Manufacturing
The production of the USD 25,000 Tesla will occur at a new Gigafactory in Santa Catarina (Nuevo León), Mexico. Giga Mexico may primarily or exclusively cater to North American demand. Asian markets, including China, could source the car from Gigafactory Shanghai.
Previously, it was assumed that Europe would source cars from Gigafactory Berlin-Brandenburg. However, a new possibility has arisen that the most affordable Tesla car could be shipped from a new factory in Spain.
Spain's lower manufacturing costs compared to Germany make it an appealing location for producing mini cars. Volkswagen Group plans to manufacture all EVs for segments in Spain for the same reason.
According to a report by Levante-EMV on June 8, 2023, Tesla is contemplating building a new Gigafactory in Valencia, Spain, with an investment of USD 4.5 billion. Talks with the local government are reportedly in progress.
Interestingly, this location is where Volkswagen Group's PowerCo is currently constructing an EV cell gigafactory. CincoDías confirmed this development shortly after the story broke.
Regarding North American production, Santa Catarina Governor Samuel García Sepúlveda stated in an interview with Milenio on April 15, 2023, that the Gigafactory in Mexico would be the world's largest factory, surpassing not just Tesla's other factories but all factories globally.
The budget model that Tesla plans to produce at the upcoming plant will require a completely new production line, which could take 12 to 15 months to finalize.
A report by 36 Krypton on April 4, 2023, suggested that Tesla is aiming for an annual production capacity of 4 million units for its upcoming entry-level model.
This is an ambitious target for a single model, especially considering that company sold 1.3 million vehicles in 2022. The Chinese publication referred to the future EV as a "small Model Y" based on information from its sources.
As with most rumors about the USD 25,000 Tesla, it's advisable to take the projected production volume with a grain of salt.
In 2020, a Chinese Environmental Impact Assessment document discussed expanding production capacity at the Shanghai facility for "the production capacity of Model 3, Model Y, and related derivative models."
During Q3 2022 earnings conference call, Musk suggested that the targeted sales volume would surpass all of its other vehicles combined. He was referring to the anticipated production volume of the model:
"I believe it will quickly surpass the production of all our other vehicles combined."
Localization
The objective of achieving 100% localization in China, as mentioned by local President Zhu in an interview, is within reach. 100% localization would enable the company to aggressively price the Model 2.
Despite the company's commitment to high quality even in its most affordable car, reaching the target price of USD 25,000 is a challenge. The LFP chemistry will help keep battery costs low, but there's more the company can do. Zachary Kirkhorn, CFO, of Tesla, shared his thoughts during the Q1 2021 earnings conference call:
"Building a car like a Model S is quite complex and has various moving parts. Model 3 and Model Y were steps of improvement in that. But when you look at some of the other advancements that we are including in the Model Y, factories into Austin and Berlin, we have reduced the body pound by as much as 60%. And the part costs money."
Kirkhorn also suggested that Tesla could meet production cost targets by manufacturing cars in high volumes in four factories worldwide.
Envisioning the Tesla Model 2 as a City Commuter
Battery & Motor
New Drive Unit
Company aims to drastically reduce the use of rare earth materials in its car components and boost their efficiency. On March 1, 2023, Tesla announced that its next drive unit would use 75% less Silicon Carbide without sacrificing performance or efficiency.
The company plans to use this drive unit in the USD 25,000 model. A fully indigenous controller will be used in this car. There will also be a 48-volt lithium-ion auxiliary battery that will require less current and thinner wires.
On the LFP Battery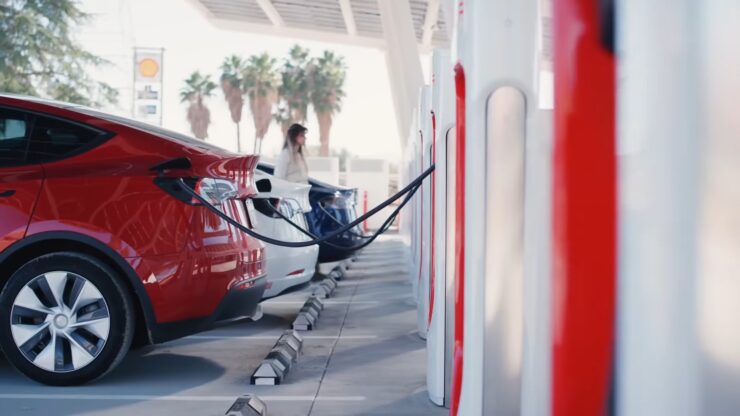 They might equip the Model 2 with a new Iron-based battery, which promises a long cycle life. The shift from Nickel to Iron for its future entry-level cars shows Tesla's commitment to reducing the vehicle's cost.
An Iron base (which is more abundant than Nickel) would mean that Tesla would face fewer supply constraints. However, Musk has urged mining companies to produce more of the material.
With its long cycle life, the LFP battery (Lithium Iron Phosphate) would be a crucial part of the new entry-level Tesla. Long cycle life is crucial for commercial applications.
Since Tesla already introduced the Model 3 with LFP, it could have essential insights into this chemistry for optimization in the mass-market Model 2 when it is ready for launch.
Towards the end of the Q2 2021 earnings conference call, Musk hinted that the company may not use the 4680 format for the LFP battery cells. He said:
"I see us sort of like consolidating around a 4680 nickel-based structural pack for long-range vehicles. And then not necessarily a 4680 format, but some other format for iron-based cells."
Range
On April 5, 2023, Tesla revealed in its Master Plan Part 3 (pdf) document that it plans to offer its upcoming compact car with a 53 kWh LFP battery pack.
The company sees this EV as a standard-range vehicle that can utilize a lower energy density chemistry, being primarily used for short or medium distances in and around the city.
The company already uses an LFP in mid-size EVs (Model 3 & Model Y) but with a notably higher energy storage capacity (75 kWh).
The Tesla compact EV with the 53 kWh LFP battery packshould provide an EPA-estimated range of at least 250 miles, which seems sufficient for a reliable and affordable daily driver.
In the Model 3, the company used to offer a CATL 55 kWh LFP battery pack that delivered a range of 468 km or 291 miles (NEDC/China).
The Renault 5, a potential competitor to the Tesla Model 2, is expected to deliver a range of 400 km or 249 miles in Europe's WLTP test cycle when it launches in early 2024.
Similar price and range expectations are anticipated from other upcoming compact EVs in Europe from the VW Group and Stellantis. Therefore, in addition to a base price of under EUR 25,000, the Tesla Model 2 must offer a range of at least 250 miles to maintain its competitive edge.
Most configurations could have a single motor powering the rear wheels, with a possible AWD performance variant topping the range.
Launch Date
The Model 2 may be unveiled at a special product event in 2023, with the market launch unlikely before 2025. Tesla expects its compact EV to record double the sales of its mid-size EVs (Model 3 and Model Y) combined – 42 million units.
This is quite an ambitious target for just one vehicle, especially for a company that sells just around a million units of all its models combined annually.
Reports suggest that Tesla has resumed work on the Model 2 after a brief pause to focus on its priority models. Months after Musk indicated that the company had put the Model 2 project on hold, The Detroit Bureau reported on November 3, 2022, that the future entry-level EV is back in development.
The article doesn't reveal specific details about when the project will come to fruition, though. Tesla continues to maintain secrecy about the future car, but we should get some kind of an update on March 1, 2023.
Speaking at a Goldman Sachs event on September 12, 2022, Martin Viecha, Head Of Investor Relations, Tesla, spoke about the USD 25,000 Tesla car, Business Insider reported the same day.
He said that Tesla wants to launch a more affordable model eventually. The company needs a cheaper car before introducing the Robotaxi service, he added. A specific launch timeline still remains a question mark, though.
In its 2023 predictions that were released on December 29, 2022, stock analysts at Loup Ventures believe that the Model 2 will only be unveiled in early 2024.
Analysts at the research-driven venture capital firm, which has its bases in Minneapolis and New York, are opining that Tesla is likely to put the new EV into full-scale production only in mid-2025.
The firm also cited practical but economic factors such as a possible recession in the industry, plus possible cannibalization of Model 3 sales should Tesla launch the predictably-cheaper Model 2 in a shorter timeframe.
When asked about the progress of the project during the Q4 2021 and full year 2021 earnings conference call, Musk said that Tesla has too many other projects of higher priority.
Reactions to the Postponement
During Tesla's Q4 2021 and full-year 2021 earnings conference call, Musk revealed that the company is not currently focusing on its USD 25,000 model. This announcement has not been well-received by analysts and investors.
For example, AB Bernstein Analyst Toni Sacconaghi has expressed skepticism about the company's ability to sell more than 3 million vehicles in 2024 if it's not developing the USD 25,000 EV.
Guggenheim analyst Ali Faghri has stated that breaking into the lower price, volume segments "will be crucial to support the company's growth outlook" towards the middle of the decade, according to a report from Yahoo Finance.
Tesla's rivals are already strategizing on how to produce a competitive electric car that is affordable for the majority of buyers. Lucid Motors, for instance, is contemplating a low-range, budget-friendly model, as indicated by a report from Business Insider.
Lucid Motor's CTO and CEO, Peter Rawlinson, has suggested that if customers don't require a long-range vehicle, can conveniently charge at home, and have access to an abundance of fast-chargers, "maybe 150 miles is alright."
Moreover, Rawlinson has expressed his interest in offering an EV with an ultra-high energy efficiency of 6 miles/kWh. Even with a small, ~50 kWh battery pack, such energy efficiency would equate to a range of approximately 300 miles!
As we eagerly anticipate the release of Tesla's newest model, it seems Elon Musk is occupied with more than just electric cars. Read the surprising news here.
Epilogue
In conclusion, Tesla's ambitious plan to launch an affordable electric vehicle, tentatively referred to as the Model 2 or Model Q, represents a significant step towards democratizing electric mobility.
With a projected price tag of USD 25,000, this compact EV aims to bring Tesla's renowned self-driving capabilities and top-notch infotainment system to a broader audience.
Despite delays and ongoing speculation, the anticipation surrounding this vehicle underscores the global demand for affordable, eco-friendly transportation solutions.