South Florida – Broward county – A homeowner fired at the vehicle of a couple who mistakenly arrived at the wrong address while delivering groceries for Instacart  — an incident that comes after a series of similar "wrong-place" shootings across the nation this month.
Thomas Waldes Jr., 19, and Diamond Harley Darville, 18, were conducting a nighttime delivery in Southwest Ranches, Broward County, when they entered a property on the 6500 block of Southwest 178th Avenue, believing it was the correct address, according to an incident report from Davie Police Department.
The agency is responsible for providing law enforcement services to the town.
Antonio Franceso Caccavale noticed an unfamiliar Honda Civic at a separate property he owns adjacent to his residence and asked his teenage son to request the car's occupants to leave, he informed the police. The couple claimed they attempted to back out of the lot but hit a boulder in the process.
At that point, they alleged that Caccavale approached them "aggressively" and started grabbing the driver's door window. As they tried to escape, they reported hearing three gunshots before leaving the area.
Homeowner shares alternate account
Teen Couple Delivering Instacart Groceries Says Car Was Shot at After They Drove to Wrong Address in South Florida😬🚗🔫 pic.twitter.com/onCavhDdNz

— Raphousetv (RHTV) (@raphousetv2) April 23, 2023
Caccavale, however, provided a different version of events to the police, offering another perspective on what occurred. The 43-year-old told investigators that he initially rushed to his son's aid after hearing him call for help.
At that point, Caccavale claims he witnessed Waldes driving "erratically" and colliding with logs, fence posts, and finally a boulder. He said the car then headed in his direction, forcing him to dive out of the way. According to the homeowner, Waldes subsequently reversed the car and ran over his right foot.
Concerned for his and his son's safety, Caccavale informed investigators that he drew his Smith & Wesson handgun and fired multiple rounds at the vehicle's tires.
Later, police located the couple on Southwest 168th Avenue, examining their car using a flashlight. The responding officer noted visible gunshot damage on the lower part of the car's rear, as well as the back passenger tire.
NBC 6 South Florida initially reported the shooting and identified Waldes and Darville as a couple.
Neighbor provides testimony
Authorities report that another individual witnessed the series of events from a distance — the person for whom Waldes was delivering groceries.
Daniel Jose Orta, a neighbor of Caccavale, informed the police that his family was expecting an Instacart grocery delivery on the night of April 15.
The 30-year-old said his wife was on the phone with Waldes, and Orta exited their home and parked his vehicle near Southwest 178th Avenue, attempting to assist Waldes in locating his house.
From that point, Orta observed Waldes entering Caccavale's property and then driving "erratically" while trying to leave. After hearing the gunshots, Orta left his vehicle, approached Caccavale, and told him he was firing at his delivery driver.
Charges yet to be filed
Over a week after the shooting, no criminal charges have been filed, as detectives were "unable to determine if a criminal act was committed by either party."
The police report highlights the lack of video surveillance cameras in the area to aid the investigation and states, "Each party appears justified in their actions based on the circumstances they perceived."
Instacart has announced its cooperation with any law enforcement investigation, emphasizing the importance of safety within the Instacart community. The company has contacted the shopper and will collaborate with law enforcement throughout any ongoing investigation.
Multiple 'wrong-place' shootings grab attention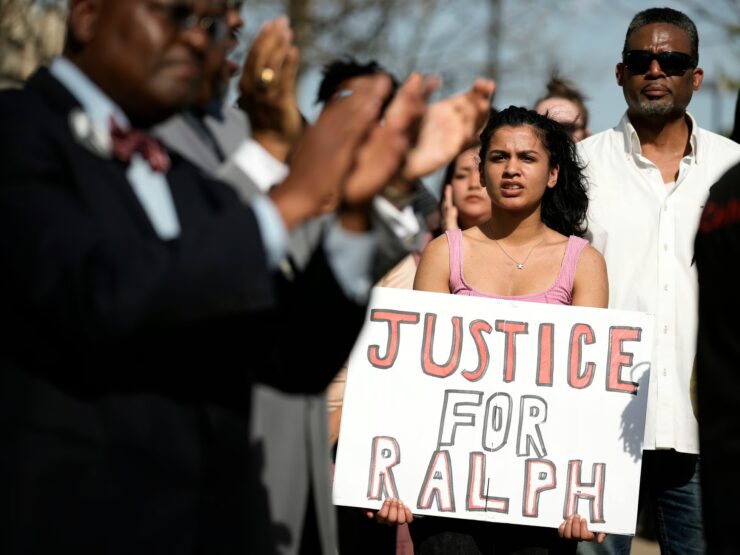 This incident is part of a recent series of shootings in the United States involving victims mistakenly entering properties owned by the shooters.
In upstate New York, Kaylin Gillis, 20, was fatally shot by a landowner after she and her friends accidentally drove onto his property in mid-April. Kevin Monahan, 65, was arrested and charged with second-degree murder.
At around the same time, Ralph Yarl, 16, was shot twice in Kansas City, Missouri, after knocking on the wrong door while trying to collect his younger brothers. The teenager survived the shooting, and Andrew Lester, 84, faces a first-degree assault charge.
A few days later, Payton Washington, 18, sustained critical injuries after being shot outside a grocery store in Elgin, Texas, when a classmate accidentally opened the wrong car door. The 25-year-old alleged shooter was arrested and charged with deadly conduct.
Sources:
https://www.aol.com/aventura-restaurant-owned-dwyane-wade-083000702.html
https://www.yahoo.com/news/couple-delivered-groceries-wrong-broward-015443388.html