ALBANY, N.Y. (AP) — In a case resulting from one of the most catastrophic road accidents in the U.S. in the past 20 years, a limo company manager was found guilty of manslaughter on Wednesday. The tragic crash claimed the lives of 20 people in rural New York.
After two days of discussion, the jury returned their verdict in the case against Nauman Hussain, the operator of Prestige Limousine. A maximum sentence of 15 years awaits him, with sentencing set for May 31.
Emotional Outpouring After Verdict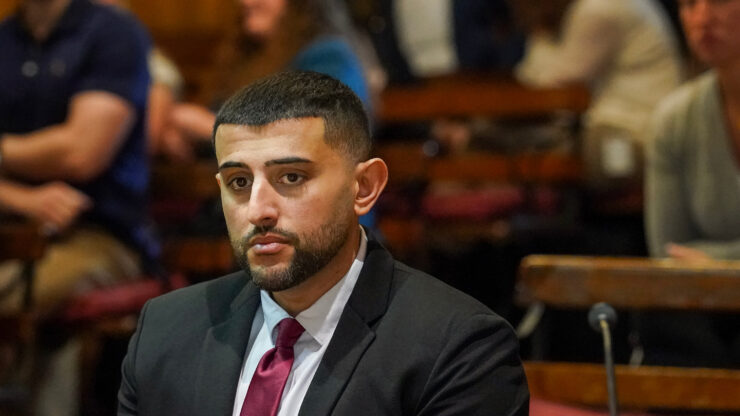 The verdict sparked a wave of emotion among the family members who have long sought justice. As the verdict was announced, shouts and cries filled the courtroom.
Kevin Cushing, who lost his son Patrick Cushing in the accident, shared his relief with WNYT-TV outside the court. He described the moment as "exhilarating," noting that his expectations were initially low given the disappointments endured over the last four and a half years.
Details of the Accident
In 2018, the limo, carrying a group celebrating a birthday, veered off the road due to brake failure. It collided with a parked vehicle and trees before coming to a halt in a streambed in Schoharie, a village to the west of Albany. The driver, seventeen passengers, and two bystanders lost their lives in the accident.
Prosecutors argued that Hussain deliberately neglected to perform mandatory state inspections on the 2001 Ford Excursion. They argued that these inspections would have uncovered the brake defects, thereby preventing the accident.
However, defense attorney Lee Kindlon contended that a repair shop had misled his client. While the repair shop was not criminally charged, it denied any blame.
Reactions to the Verdict
After the verdict was delivered, Hussain was taken into custody. Speaking to reporters outside the courthouse, Kindlon expressed his devastation at the outcome.
Expressing disappointment but not surprise that Hussain was immediately detained, he said, "I'm a little disheartened that the judge chose to incarcerate him today."
The Long Road to Justice
The verdict represents a significant milestone for the victims' families, who have endured an emotional journey since the accident. After COVID-related delays and the 2021 announcement of a plea deal that would have exempted Hussain from prison time, the families felt exasperation.
However, in a dramatic twist last autumn, a judge overturned the plea deal, leading to the trial close to the site of the accident.
During the trial, the jury listened to testimonies from several witnesses, including a previous manager of the repair shop, accident witnesses, and a state Department of Transportation inspector who had previously marked the limo for violations. The defense did not present any witnesses.
Cushing, while glad that Hussain had been convicted, expressed no satisfaction with the outcome. He acknowledged Hussain's punishment as fitting but added, "I take no joy in that."
Community Reaction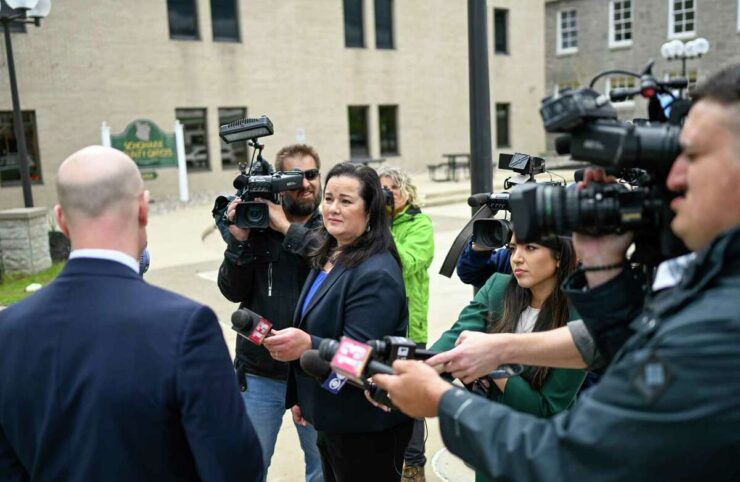 Congressman Paul D. Tonko of Amsterdam, New York, the hometown of several victims, commented on Hussain's conviction.
"Today's verdict symbolizes the first steps towards justice," Tonko stated. "Though nothing can bring back these lost lives, I hope this decision provides some solace to all the affected families."
Source:
https://news.yahoo.com/limo-manager-convicted-manslaughter-rural-192240198.html
https://abcnews.go.com/US/wireStory/limo-service-manager-convicted-manslaughter-rural-new-york-99404049