Since the creation of the first mobile phone, we started moving faster. As years passed by, technology evolved even further and we're now moving at light speed. The smartphones we have today are like miniature computers. Not like, sorry, they are computers packed in devices that fit our hands. It's no wonder mobile gaming became a trend that will not disappear any time soon.
Are you a fan? Maybe you aren't, but it's only a matter of time before you'll become one. To speed up that process let us introduce you to some of the best games for mobile devices.
1. Among Us
While we try to persuade you to become one of us mobile gamers you should start playing the game titled Among Us. Unlike many titles from this list, we're talking about a multiplayer release. Are you a fan of social deduction games?
This is the one. It's about a crew of a spaceship that needs to cooperate in order to solve the tasks and discover which one among them is the intruder. The gameplay is simple, like a cartoon, but it offers enough for anyone to get hooked. Try out Among Us.
2. Pokemon Unite
No list as this can go without a Pokemon edition. Here, we're going to discuss Pokemon Unite. This one is a so-called MOBA. Some people are not fans of multiplayer online battle arenas, but Pokemon Unite is worth a shoot. Yes, they tend to become too competitive and in some cases even toxic, but this Pokemon-based one is pretty chill, relaxed, and above all else fun.
This game is also quite peculiar as it provides a five-versus-five format where players engage each other in some sort of attack-defense, football/basketball hybrid challenge. We guess you just need to try this one out.
3. AFK Arena
Finally, we are moving to different genres. Here, we have a classic RPG. An idle one. It is based on a classic approach to mobile games. It is all about collecting loot and leveling up due to this fact. The premise is simple. Your realm is attacked by an immeasurable evil and your job is to protect it. To do this you need to become stronger, collect heroes around you and create a formidable defensive force.
The gameplay allows you to follow the path of quests, engage other players, and join various guilds. Quite fun for an on-the-go game.
4. Candy Crush Saga
A captivating title is known to every child, mother, grandmother, and everyone in between. This game was quite a hit for a while and continues to be one to this day. Developed by King, Candy Crush Saga is certainly one title that helped mobile games become what they are today. It showed that people want to play games while they're on the move.
As of now, this game has over 100 million downloads. Who would have thought that matching three candies can provide so much fun? Well, it can, and you won't know how much until you download this title.
5. Mobile Poker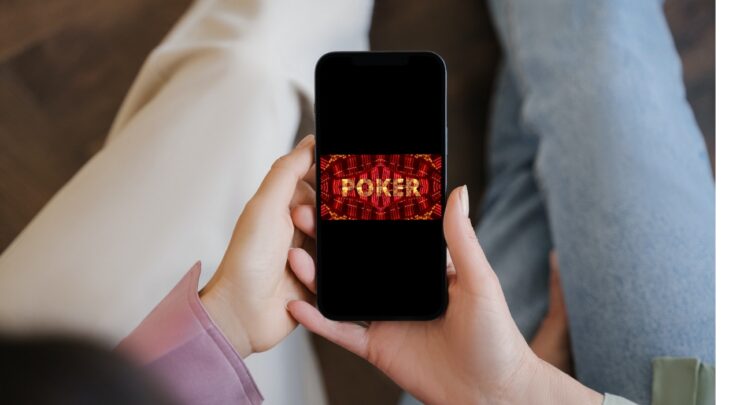 Gambling is fun. Of course, a responsible approach is advocated, and we're all in the fun of that, but you can't say that it isn't fun. So, it's no wonder that the mobile version exists. We're not going to lie to you, there are dozens of versions of mobile poker. You have classic poker, Texas Holdem, and everything in between. Poker is an old game that had a great path of transitioning to modern technology.
Thanks to the development of online casinos, you have plenty of websites and mobile apps where you can play for real money too. Of course, Apple Store and Google Play Store provide free versions. If you're in for some mobile poker right now you can click here and start having fun straight away.
6. Genshin Impact
Get ready to dive into the magical world of Teyvat. This is what the place where this game happens is called. It is a classic adventure packed with a healthy dose of action. The game is played in a way where you control a slew of characters. Your job is to control them and their powers that are tied to natural elements.
It is a puzzle-solving game where you need to solve puzzles, defeat enemies, and move forward to pass the levels. For a mobile game, this title is blessed with high-quality visuals and offers quite a massive satisfying world perfect for exploration.
Once installed Genshin Impact is guaranteed to keep you tied to your mobile phone for hours.
7. Dragons: Rise of Berk
When you hear the name of DreamWorks you know we have a good title. This game is inspired by the adventures of Hiccup and Toothless and the famous movie called How to Train Your Dragon. You know the premise, and you know what you can expect.
This game is amazing! We are discussing a building simulation. In this game, you can build a Viking settlement of your own, and later on, even hatch dragons. It sounds a little bit like Game of Thrones, but it's not. It's much more lighthearted. Once your settlement is built, it will become targeted by your enemies.
The only way to survive is to stand up and defend it. It is great you have dragons as defensive mechanisms, right? Play this game and find out how nice it is to have dragon protectors.
8. Angry Birds 2
A well-known title. Angry Birds is a famed franchise in this department. We could even claim that they are one of the pioneers in the domain of mobile gaming. If nothing else, early on Angry Birds became one of the first viral mobile games ever.
Today, we're going to give an honorable mention to Angry Birds 2. This is a classic. AB 2 is everything mobile games should be. Do we even need to explain the gameplay? It is the same as ever. It is all about getting rid of those super evil pigs.
How should you do it? Well, shooting birds is the best way there is. Play Angry Birds 2 and delve into the past of mobile gaming and discover why Angry Birds went viral back in the day.
9. Ludo King
You will think that we're crazy when we tell you, but this game has more than 900 million downloads. That's official data from the website of its manufacturer Gametion. This is not as hard to take as a fact if you learn that this game is highly popular in India. The concept is simple. We're talking about a board game. It can be played by up to six players.
Each player has a starting point on the map and a house where he needs to bring his figures. The spots on the map are crossed in an amount that the dice shows. If you throw a six you have the right to throw the dice again.
Of course, if you fall on the spot where another player has his pawn you take him out of the game and reset him back to the start. In some parts of the world, this game is better known as "Don't Get Angry Man."
10. Call of Duty Mobile
Let's wrap it up with one action game like no other. Call of Duty is one of the most popular games in the domain of first-person shooters. If you're a fan of PC, PS, or X-Box versions, you need to try this one. Never get separated from your favorite game.
Call of Duty has been available on mobile for a while now and deservedly is one of the more popular FPS games out there. It is a game that made a perfect transition to the world of mobile devices. You don't have to leave Call of Duty at home anymore.
Follow the mission, kill the enemies, and take full advantage of CoD on the go. With one of the games that are popular in all domains of gaming, we're going to wrap up this list.
Bottom Line
This list could go on and on, and maybe we're expanding it one day, but for now, that's it. These 10 titles deserve to be on every list of the best mobile games of all time. They're fun, great to play on the go, and have captivated the minds and hands of millions of players all over the world. Become one of them if you haven't already.