CHEYENNE – Sometimes, you're not sure what you're pulling in, and that was the scenario for fisherman Owen Schaad when he spotted the new state record tiger trout on his line.
The Cheyenne local was enjoying a day with family and fishing at Viva Naughton Reservoir near Kemmerer, a typical summer activity for him. They often fish there without much luck, so he was taken aback when he reeled in over 20 fish, including several tiger trout. Then, he hooked the big one.
"I was out there fishing for around 4 hours," Schaad shared. "Suddenly, I snag this huge fish and I'm thinking it's a brown trout. It took about 20 minutes to reel it in close enough to see. When I finally got it to the shore and into the net, and saw what it was, I was ecstatic, hopping around in joy."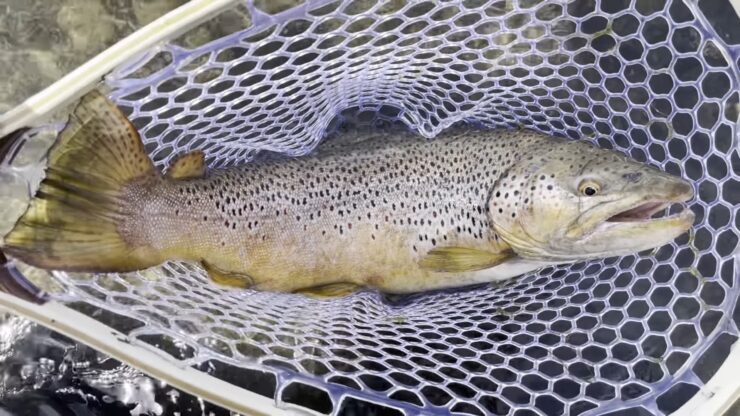 Schaad shattered a state record that had stood for 11 years, last set in May 2012. Interestingly, he's one of the few people to break a trout state record in recent times.
The previous tiger trout in 2012 and splake in 2011 are the only trout state records to have been broken in the 21st century. These two hybrid species are relatively new to Wyoming. Before 2011, the latest trout state record was set in 1995 when a 50-pound lake trout was caught at Flaming Gorge Reservoir, matching a state record from 1983.
"Fish require extraordinary conditions to reach that size. As these fish are caught, the chances of another fish growing under those conditions and being caught again soon decrease," explained Mark Smith, Assistant Fisheries Management Coordinator for Game and Fish.
"Records for popular sport fish tend to plateau over time due to the unique environmental conditions needed to yield exceptionally large fish."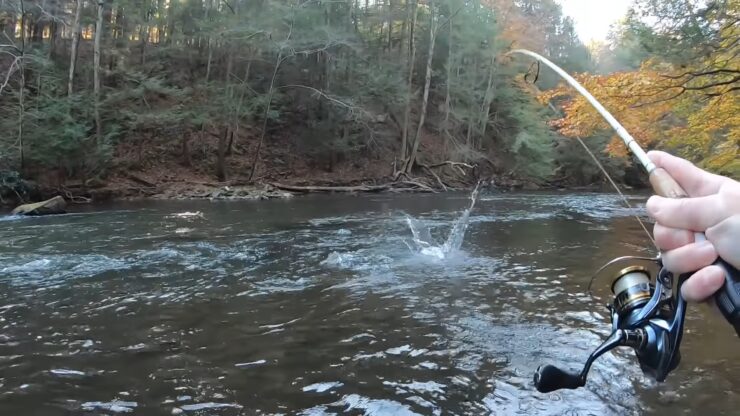 Schaad took the fish home and contacted the local game warden before taking it to a grocery store — one of two nearby places with a certified scale. The official weight on the scale was 11.93 pounds. The fish measured 31 inches in length with a girth of 16.5 inches.
"It was probably the most thrilling day of my life," Schaad expressed.
Schaad has been urged by others to reveal what he used to catch his record-breaking trout, but he's keeping mum. He mentioned he used "a large rod with a sturdy line."
"I went fishing that evening and didn't catch a single fish. So it was definitely a one-off. I was in the exact same spot, too, and didn't even spot one. That day was just extraordinary, I suppose, it was just destined to be," Schaad reflected.
"Kudos to Owen on his fantastic catch and remarkable fish," Smith commended. "Owen isn't the first angler to break a state record this year, and hopefully, he won't be the last."
Earlier this year, the state records for both longnose and white sucker were broken — one Riverton angler caught both along the same stretch of the Wind River.