Blaine, MN, is undoubtedly a good place to live for several reasons. The city's affordable cost of living, excellent education system, and diverse job opportunities make it an attractive option for individuals and families seeking a high quality of life.
As a family-friendly city with a strong sense of community, it's no wonder that many people are asking themselves, "Is Blaine, MN, a good place to live?"
The answer is a resounding yes. In addition to the numerous amenities and services available to residents, Blaine offers a safe environment with a low crime rate.
The city's various recreational facilities, parks, and lakes encourage an active and healthy lifestyle, further solidifying its reputation as a great place to call home. With all these factors in mind, it's easy to see why so many people believe that Blaine, MN, is a good place to live.
Weather In Blaine MN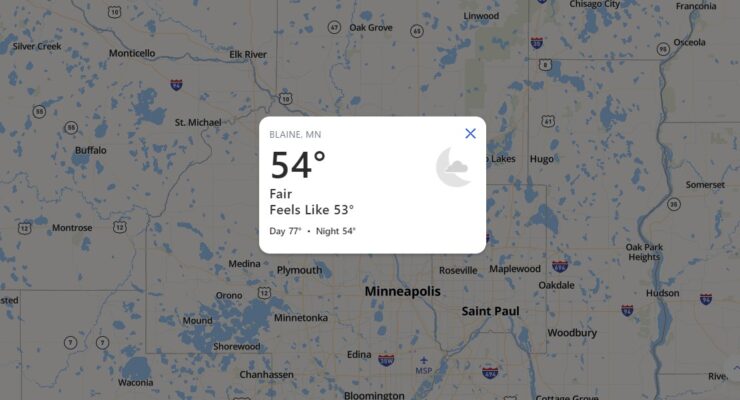 Blaine is a beautiful city located in the Twin Cities Metropolitan area in Minnesota. Its proximity to the Mississippi River and several lakes offers scenic landscapes and a variety of outdoor activities. The climate in Blaine is characterized by warm summers and cold winters. Be prepared for snowfall during the winter months, but don't worry! Blaine is well-equipped to handle it.
Cost of Living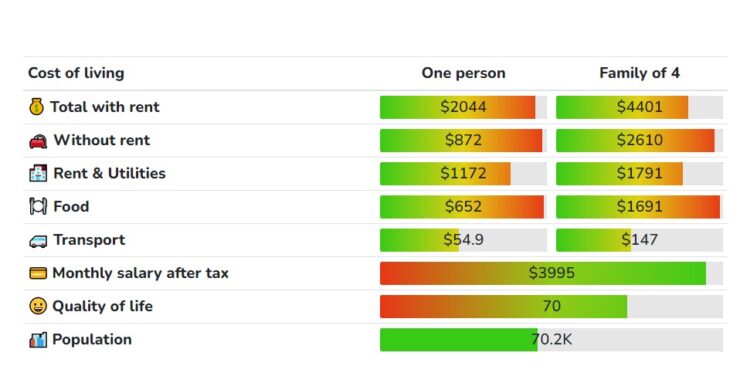 When considering a move to Blaine, it's important to understand the cost of living. The city has a lower cost of living compared to the national average, making it an affordable place to live.
Housing, utilities, and transportation costs are generally lower in Blaine, while groceries and healthcare are on par with the national average.
Housing & Real Estate
The real estate market in Blaine is diverse, offering a mix of single-family homes, townhouses, and apartments.
The median home value is slightly lower than the national average, making it a great place for first-time homebuyers. Renters can also find affordable options in the city, with a variety of apartment complexes and rental homes available.
Education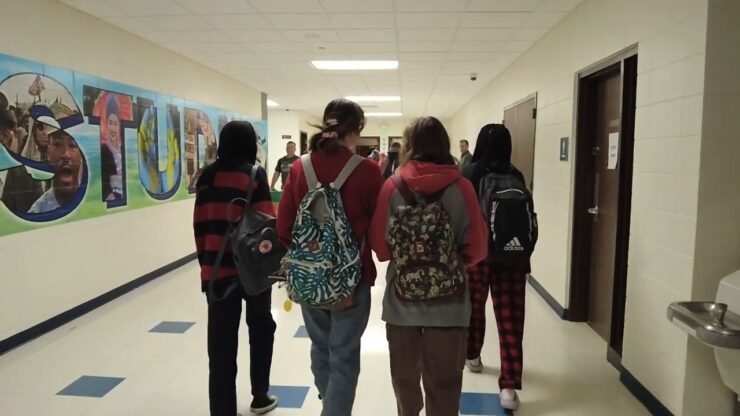 Blaine boasts a strong education system, with several highly-rated public schools and private schools available. The city is part of the Anoka-Hennepin School District, which is the largest in Minnesota. Additionally, there are numerous options for higher education, including nearby universities and community colleges.
Employment Opportunities
Blaine offers a variety of employment opportunities in diverse industries, such as healthcare, retail, and manufacturing. The city's location near the Twin Cities provides access to an even larger job market. Major employers in the area include the National Sports Center, Aveda Corporation, and Infinite Campus.
Transportation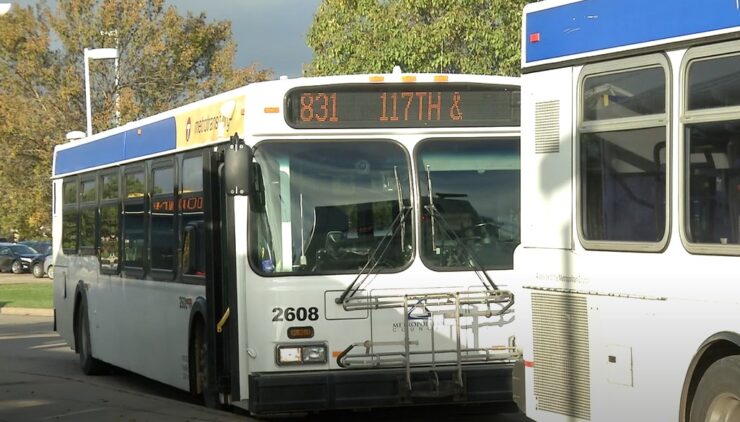 The transportation options in Blaine are excellent, with easy access to major highways, including I-35W and US Highway 10.
Public transportation is also available through Metro Transit, offering bus services to nearby cities and the greater Twin Cities area. Additionally, the city has several bike trails and pedestrian-friendly areas for residents who prefer walking or cycling.
Health Care Facilities
Blaine is home to several healthcare facilities, providing residents with access to quality medical care. Major hospitals in the area include Mercy Hospital and Unity Hospital, both part of the Allina Health System.
Sports & Recreation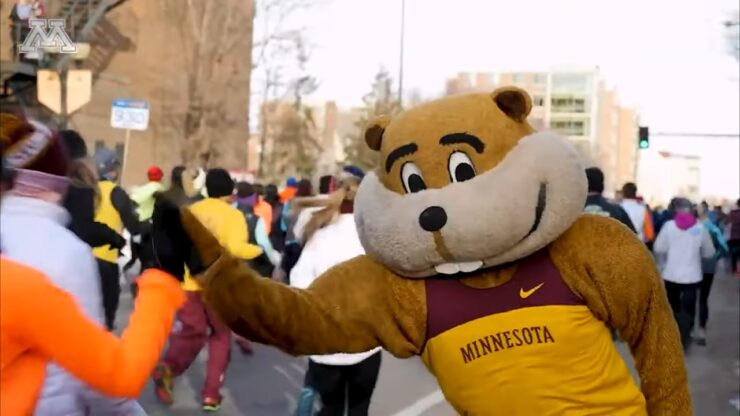 Blaine is a haven for sports enthusiasts and those who enjoy outdoor activities. The city is home to the National Sports Center, the largest amateur sports facility in the world, featuring a variety of sports fields and an ice arena.
Blaine's numerous parks and lakes offer opportunities for hiking, biking, fishing, and boating, providing endless recreational options for residents and visitors alike.
Shopping & Dining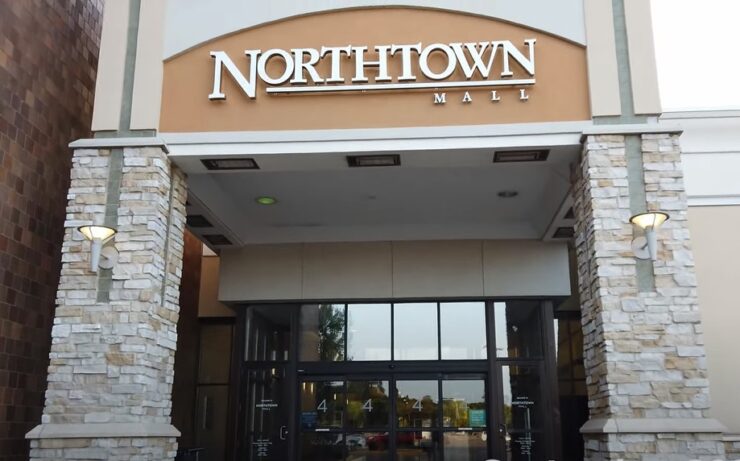 Blaine offers a wide variety of shopping and dining options to satisfy all tastes and budgets. From national retailers to local boutiques, you'll find a great shopping experience at the Northtown Mall and Village of Blaine shopping center.
The city also boasts a diverse range of restaurants, offering everything from casual eateries to fine dining establishments, ensuring you'll never run out of new places to try.
Culture & Entertainment
Residents of Blaine enjoy a rich cultural and entertainment scene. The city hosts several annual events, such as the Blaine Festival and Blaine World Fest, celebrating the diverse community and providing family-friendly fun.
The nearby Twin Cities also offer a wealth of cultural attractions, including museums, theaters, and music venues, ensuring you'll never be short of entertainment options.
Safety & Crime
Blaine is a safe community with a low crime rate compared to the national average. The city's police department is dedicated to maintaining a safe environment for residents and visitors, working closely with the community to address any concerns.
However, it's always a good idea to take standard safety precautions, such as locking doors and being aware of your surroundings.
Family & Pet-Friendly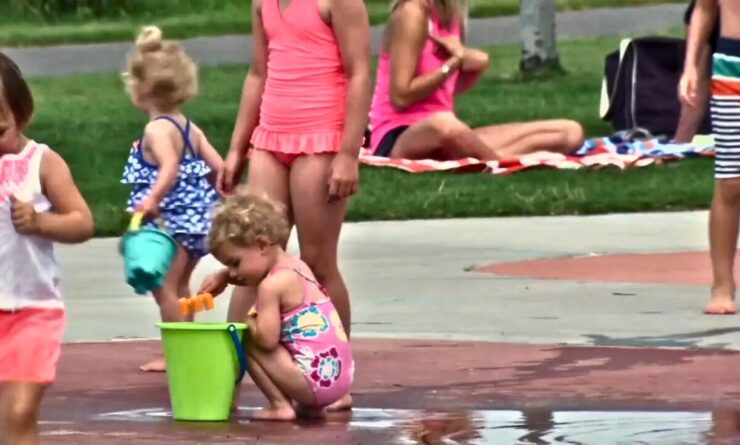 Blaine is a family-friendly city with numerous parks, playgrounds, and family-oriented events throughout the year. The city also offers several pet-friendly amenities, including dog parks and walking trails. With a strong focus on community and family values, Blaine is an ideal place to raise a family or enjoy life with your furry friends.
Community Events
Blaine residents enjoy a strong sense of community, with numerous events and activities held throughout the year. From farmers markets to holiday celebrations, there's always something happening in the city. These events provide opportunities for residents to connect with one another, fostering a tight-knit community atmosphere.
Is Blaine MN a Good Place To Live?
In conclusion, Blaine, Minnesota, is an exceptional place to live, offering a well-rounded and fulfilling lifestyle. Its affordable cost of living, combined with diverse housing options, makes it an attractive choice for individuals and families alike.
The city's strong education system ensures that residents have access to quality schools, while the thriving job market provides numerous employment opportunities both locally and in the nearby Twin Cities.
Blaine's impressive array of sports and recreational facilities, along with its beautiful parks and lakes, create a vibrant outdoor scene that promotes an active and healthy lifestyle.
The city's shopping and dining options cater to a variety of tastes and preferences, ensuring that residents can enjoy a diverse culinary experience.
The rich cultural and entertainment offerings, bolstered by the close proximity to Minneapolis and St. Paul, mean that there is always something to do and explore in and around Blaine.
Safety is a top priority in Blaine, with the city's low crime rate and dedicated police force working diligently to maintain a secure environment for all residents. The family-friendly atmosphere and pet-friendly amenities make Blaine an ideal location for raising a family or enjoying life with your furry companions.
If you're considering a move to Blaine, MN, you can expect a high quality of life, a welcoming community, and an abundance of opportunities to grow and thrive.
With so much to offer, it's no wonder that many people are choosing to make the move to this remarkable city. Another thing to consider before moving there are professional movers Blaine MN from CityMovingandStorage. They will assist you in every step of your relocating process.