Hey there, homebuyers and sellers! Ever heard of "For Sale By Owner" or FSBO? It's when homeowners decide to roll up their sleeves and sell their property directly, without the help of a real estate agent. Why, you ask? Well, they're looking to save some cash! Normally, real estate agents take a commission of around 5% to 6% from the sale price. And guess what? Half of that goes to the seller's agent and the other half to the buyer's agent.
But wait, there's a twist! Even if you go the FSBO route, you might still have to pay the buyer's agent their share, which is usually around 2% to 3% of the sale price.
So, here's the lowdown:
Homeowners choose FSBO to keep more money in their pockets by avoiding that hefty agent commission.
But remember, with great power comes great responsibility! In FSBO, the seller takes on all the tasks and challenges of sealing the deal.
Fun fact: Only about 7% of all home sales are FSBO. It's a brave move, but it might just be the right one for some!
Happy house hunting or selling!
How Does It Work?
Alright, folks! Let's dive deep into the world of "For Sale By Owner" or FSBO. Ever wondered what it's like to sell your home without a real estate agent? Well, it's a bit like being a superhero, juggling a lot of tasks at once. Here's a peek into the life of an FSBO seller:
Price Detective Work: First up, you've got to play detective and figure out the right price for your home. How? By checking out what similar homes in your neighborhood (with the same number of bedrooms and space) are selling for. These are your "comps" or comparables.
Home Makeover Time: Before you open your doors to potential buyers, you'll want to make your home look its best. This means staging it beautifully and fixing any little issues.
Marketing Maestro: Put on your marketing hat! You'll be creating ads, online listings, fancy brochures, and even flyers. And yes, you'll also list your home on the big league – the Multiple Listing Service (MLS).
Open House Host: Ready to show off your home? You'll be the one arranging and hosting all the viewings and appointments.
Deal or No Deal: When someone's interested, you'll be the one negotiating the price and the terms of the sale. Put those bargaining skills to good use!
Paperwork Galore: This is where things get super official. You'll prepare all the legal documents, from the sales contract to property disclosures and even some forms that sound like they're from a detective novel, like the "lead-based paint disclosure" (for homes built before 1978). And there's more – you might need to gather utility bills, property tax info, and even homeowner association rules.
Deed Duty: You'll prepare the deed (there are different types like quitclaim or warranty), and make sure it's signed, witnessed, and notarized. It's like the golden ticket to finalize the sale!
The Grand Finale – Closing: This is the final curtain call. Depending on where you live, you'll wrap things up at a title company or a real estate attorney's office.
Phew! It's a journey, but for those who love a challenge, FSBO might just be the adventure you're looking for!
Who Draws Up the Contract in an FSBO?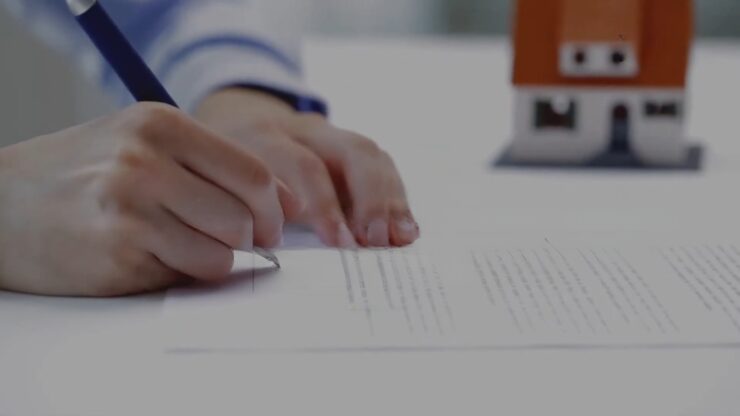 Ever wondered, "Who's the mastermind behind the contract when selling a home by yourself?" Well, in the FSBO world, there's more than one way to draft that all-important contract:
DIY Digital: Some folks love a good DIY project! They hop onto the internet, find a fillable PDF contract, and voila! But remember, while it's convenient, it's essential to ensure it's legally sound.
FSBO Kits: Companies like ForSaleByOwner.com have got your back! They offer packages with all the legal documents you'll need, reviewed by pros. It's like a one-stop shop for FSBO sellers.
Local Legal Eagles: If you're looking for a personal touch, you can hire a local real estate attorney. They'll draft and review the contract for you. The price? Usually, it's a flat rate, somewhere between $800 to $1,200. It might sound like a lot, but think of it as investing in peace of mind.
Buyers' Agent to the Rescue: Sometimes, the buyer's agent ends up being the unsung hero. They often draft most of the contracts in FSBO deals. Handy, right?
And here's a fun fact to impress your friends: As of 2020, only 7% of home sales were FSBO, says the National Association of Realtors. It's a unique club to be a part of!
How Do Buyers' Agents Get Their Cha-Ching in an FSBO Deal?
So, you're selling your home FSBO-style (For Sale By Owner) and wondering, "How do the buyers' agents get their piece of the pie?" Here's the scoop:
In an FSBO deal, the seller (that's you!) pays the buyers' agent from the sale's proceeds. When the buyer makes an offer, it usually includes a little note saying, "Hey, I've got an agent, and they'll need a commission of 2% to 3%."
Now, if you're going solo without a real estate agent, your home won't pop up on the fancy list that agents use to find dream homes for their clients (the multiple listing services).
What's the Cost for FSBO Superstars?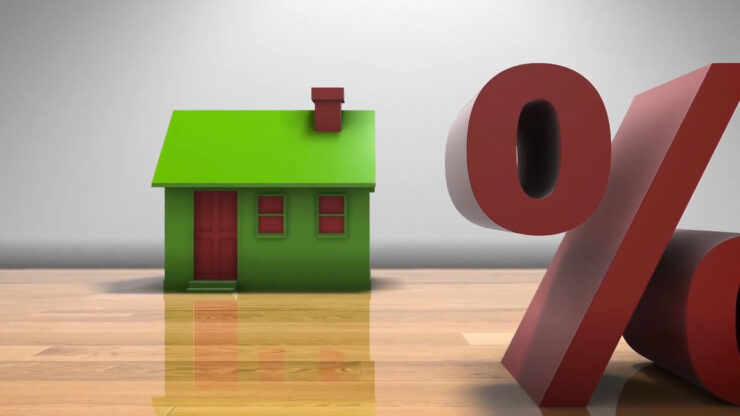 The MLS Dilemma: You can pay an agency to list your home on the MLS, but it'll cost you a pretty penny.
FSBO Websites: Websites like ForSaleByOwner.com let you list your property. It's like online dating for homes!
Marketing Magic: If you've got some marketing mojo, you can post your listing on Realtor.com and even send it to places that gather and share content.
But here's the tea: If you decide not to pay a commission, some realtors might give your listing the cold shoulder. They won't show it to their clients. That's why sites like ForSaleByOwner.com suggest adding a little note to your listing like, "Paying X% commission to buyers' agents." It's like a peace offering to ensure agents show your home without worrying about missing out on their hard-earned cash.
Benefits of Listing as FSBO
Commissions reduce the seller's profits, but probably not by as much as they may hope. The seller still must pay the buyer's commission. A wise seller also hires an attorney to handle the paperwork. Listing and marketing the home have costs, too.
Sellers on a tight budget can opt for a flat-fee service from some realtors. This covers only the MLS listing, with other services available on a per-fee basis.1
Special Considerations
Savings thousands of dollars in commissions can be tempting. Still, it's important to remember that when a seller doesn't employ a real estate agent, the seller assumes all the responsibilities of completing the transaction.
If the seller is unfamiliar with the home buying and selling process, a mistake can be costly. If the seller sets the listing price too high, fewer buyers will consider the home. Setting the price too low cuts into the profits, and could prove more costly than hiring a realtor.
Selling a home via FSBO can pose legal risks if the sale's legal documents are not drawn up properly or if the home has issues that aren't adequately disclosed. Depending on the experience of the seller, avoiding the commission could be a wise financial decision. However, sellers with little knowledge of real estate transactions can find the situation stressful and may be better off working with a qualified real estate agent.
Real Estate Agents: Show Me the Money!
Ever wondered how real estate agents make their moolah? Here's the lowdown:
Seller's Agent Payday: The agent helping you sell your home gets a slice of the pie, which is a percentage of the sale price.
Buyer's Agent Payday: The agent helping the buyer also gets a slice, again based on the sale price.
Who Foots the Bill?: Surprise! It's the seller who pays both commissions from the sale's proceeds.
When's Payday?: Both agents get their cut at the closing, and it usually totals around 5% to 6% of the sale price. So, if you're selling a home for $300,000, agents might share between $15,000 to $18,000. Cha-ching!
MLS Listing: What's the Damage?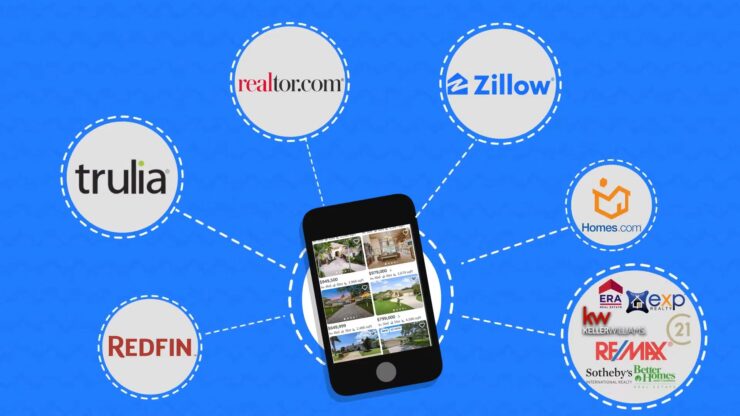 If you're thinking of skipping the full broker experience and just want to list your home on the MLS, here's what you need to know:
The Price Tag: Listing on the MLS can set you back anywhere from $100 to $500. The cost varies based on the bells and whistles you choose.
Flat Fee Fun: Some realtors offer a flat fee just for the MLS listing. Want more services? You can pick and pay for them a la carte, like choosing toppings for a pizza!
Online Options: In today's digital age, you can even get your home on the MLS online. How cool is that?
Why Bother with MLS?: Unless you've got a buyer ready to go, an MLS listing is crucial. It's like a giant neon sign saying, "Hey, this awesome home is up for grabs!" It alerts potential buyers and their agents that you're ready to make a deal.
The Bumpy Road:
Agent Avoidance: Some buyer's agents might give FSBO listings the cold shoulder. Why? Past experiences with FSBO sellers who didn't play nice, like refusing to pay commissions or being a tad too difficult.
Expertise is Essential: Thinking of going FSBO? Make sure you've got the skills of a real estate agent in your toolkit. This means setting the right price, showcasing your home like a pro, marketing it effectively, and handling all that pesky paperwork.
The Real Deal: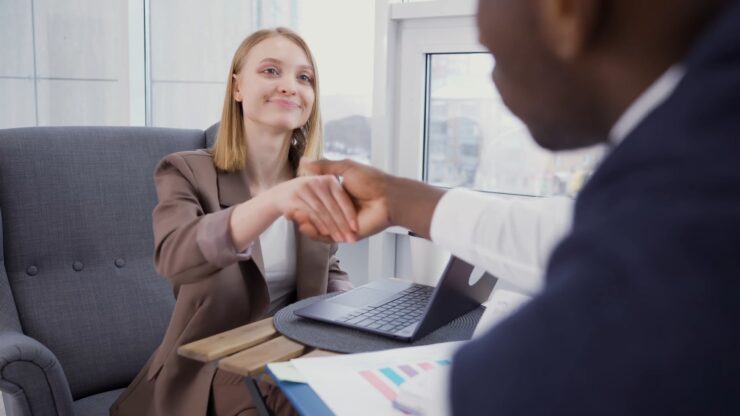 FSBO can be super tempting because, hello, savings! But here's the catch: you're trading professional services for potential savings. Real estate agents are like the Swiss Army knives of home selling. They know how to price, market, and present homes to get top dollar. Plus, they tackle the mountain of paperwork that comes with selling a home.
Even with FSBO, you're not entirely off the financial hook. You'll likely still need to pay the buyer's agent their commission and cover costs to get your home listed on the MLS.
FAQ
1. What is an example of a contingent thing?
A contingent thing is something that depends on something else to happen. For example, a job offer might be contingent upon a candidate passing a background check.
2. What is a contingency example?
In real estate, a common contingency is a buyer making an offer on a new home, contingent upon them selling their current home. This means the purchase of the new home will only go through if they successfully sell their existing home.
3. What is another term for contingency?
Another term for contingency is "stipulation" or "condition."
4. What is the most common type of contingency?
In real estate, the most common type of contingency is the "home inspection contingency." This allows the buyer to back out of a deal or negotiate repairs based on the results of a home inspection.
5. What are the contingency rules?
Contingency rules refer to the conditions set forth in a contract that must be met for the contract to be binding. For instance, in a real estate contract, contingencies might include financing approval, satisfactory home inspection, or the sale of the buyer's current home.
6. What is contingent risk?
Contingent risk refers to a potential risk that may occur based on the outcome of an uncertain event. For example, a company might face a contingent risk if they are waiting on the outcome of a lawsuit that could impact their financial status.
7. What is the difference between sale and sold?
"Sale" refers to the act of selling or the process of transferring ownership, while "sold" is the past tense of "sell" and indicates that the sale has already been completed.
To FSBO or Not to FSBO?
It's all about weighing the potential savings against the hard work of marketing and selling your home. Plus, you've got to be honest with yourself. Do you have the chops to handle everything a real estate agent would? If yes, FSBO might be your jam. If not, it might be worth getting a pro on your side.
In the end, whether you choose FSBO or go with an agent, the goal is the same: to sell your home and make your next move!