When deciding where to purchase a home, it's essential to factor in the quality of the school district. Living in an area with subpar schools might necessitate earning more to afford a superior school district or opting for private education.
However, certain states are renowned for their excellent public schools. Enrolling your child in these schools could be cost-effective as you can avoid private school fees, and the value of your home might also be appreciated.
The following ten states stand out for their top-notch public school systems, evaluated on performance, graduation rates, and other criteria..
List Of States
10. Wisconsin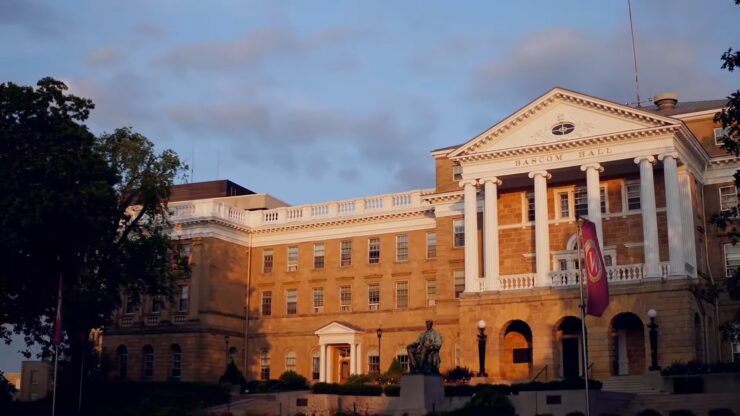 Wisconsin students consistently perform well, earning the state a commendable education ranking. The state is also known for its financial stability, opportunities, and thriving healthcare sector.
Approximately 42.3% of Wisconsin's 5.8 million residents have a college degree. When it comes to top districts, Whitefish Bay School District in Milwaukee County stands out, allocating an average of $10,222 for each student.
9. Nebraska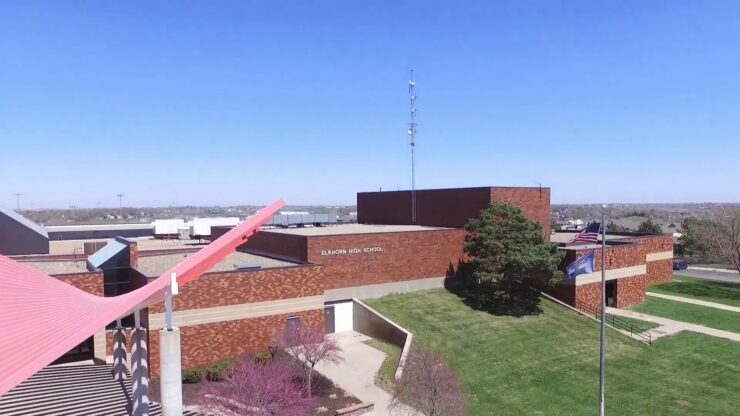 Nebraska students notably excel in the SAT. Even though the state's test scores aren't among the very top, it boasts other strengths. Nebraska is praised for its robust infrastructure, vibrant economy, and picturesque landscapes.
With quality schools spanning from primary to tertiary levels and a reasonable cost of living, Nebraska is an attractive option. Around 44.3% of the state's 1.9 million inhabitants hold a college degree. Elkhorn in Douglas County is among the best public schools, with an annual expenditure of $9,627 per student.
8. North Dakota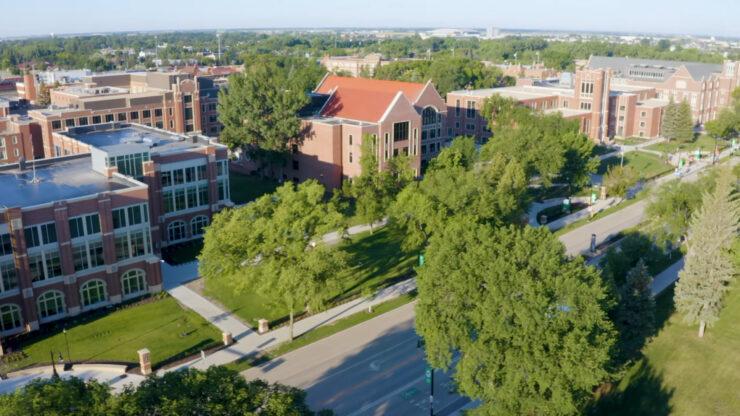 North Dakota stands out for its robust infrastructure and scenic landscapes, and its public schools are highly rated. Approximately 44.4% of the state's 762,000 residents have attained a college education.
The state holds a mid-tier position in terms of test scores and overall student safety. The top public school in North Dakota is Kindred School District 2 in Cass County.
Despite its impressive ranking, the district allocates only $9,279 annually for each student and boasts a high school graduation rate of 90% or more.
7. New Hampshire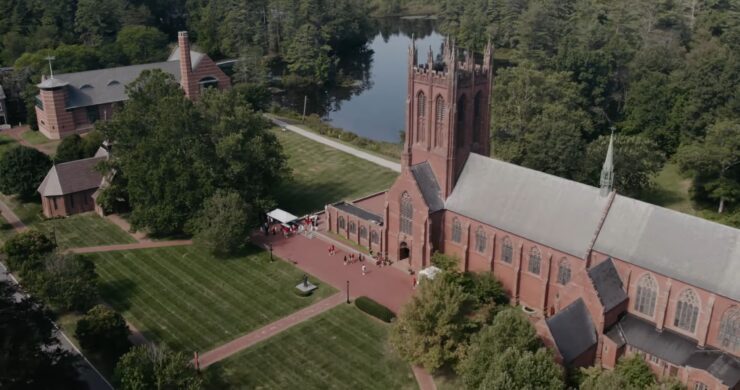 Schools in New Hampshire are distinguished by their high median ACT and reading test scores, as well as a favorable pupil-teacher ratio. About 47.5% of the state's 1.3 million population have a college degree.
New Hampshire excels in various areas, ranking first in low crime rates, second in natural beauty, and third in opportunities. The top-rated school can be found in Strafford County: the Oyster River Cooperative School District, which invests $19,312 per student each year.
6. Delaware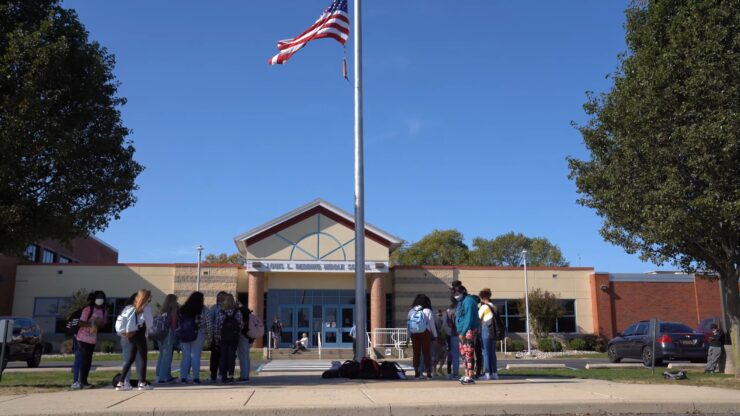 While Delaware may not top the charts in test performance, it scores above average in many areas. A notable strength is its safety record, with one of the lowest percentages of high school students feeling threatened or injured at school. Additionally, the state reports a minimal rate of bullying incidents.
Delaware also shines in health care, fiscal stability, and overall opportunities in various sectors. Its education system, on the whole, holds a moderate ranking.
Approximately 41.5% of the state's 973,000 residents have completed college. The Appoquinimink School District in New Castle County is the state's premier educational institution in terms of quality, allocating $12,567 annually for each student.
5. Maryland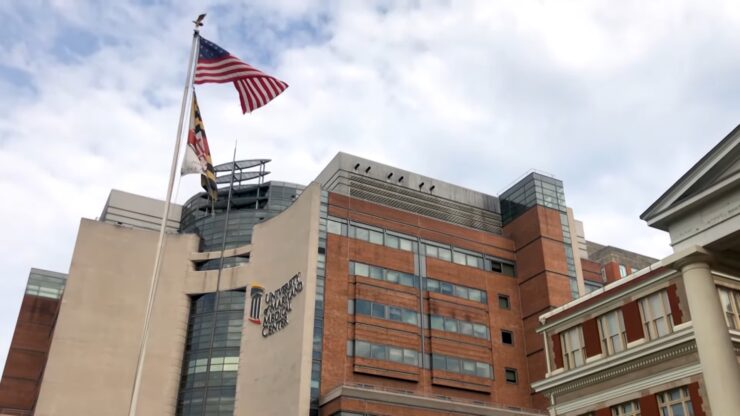 Maryland presents a unique case, as it doesn't dominate in any specific category but maintains a near-average performance across various metrics, including test scores and pupil-teacher ratios.
The state is renowned for its consistently high-quality educational institutions, encompassing both primary and tertiary levels. Additionally, Maryland is acclaimed for the opportunities it offers and its picturesque natural surroundings.
Approximately 47.7% of Maryland's 6 million residents hold a college degree. The Howard County Public School System stands out as the state's top educational establishment, dedicating an average of $15,921 annually for each student.
4. Virginia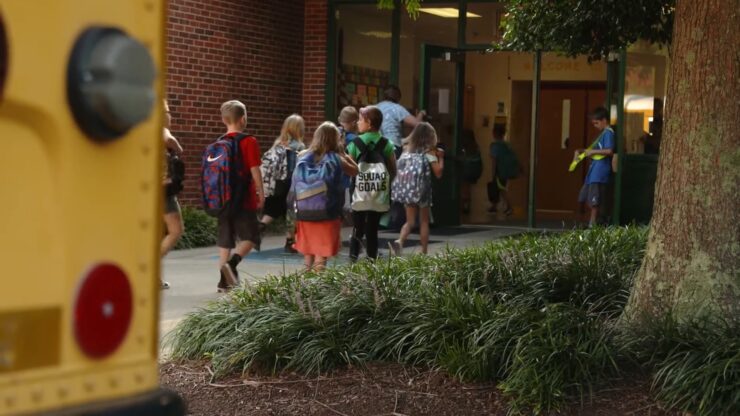 Virginia, located on the East Coast, is notable for its impressive math test scores. The cost of living varies across the state, with some areas offering more moderate expenses.
As of October 2022, the median home sale price stands at $402,200. Prospective buyers should consider seeking the best mortgage lenders to facilitate their purchase in this state.
Virginia boasts a population of 8.5 million, with 47.6% of its residents holding a college degree. The state is commendable for its low crime rates and abundant opportunities for growth. The presence of quality schools, efficient health care, and a thriving economy, especially in the D.C. region, further enhance its appeal.
Among its educational institutions, Falls Church City Public Schools in Falls Church stands out. The district allocates an average of $17,592 annually for each student.
3. New Jersey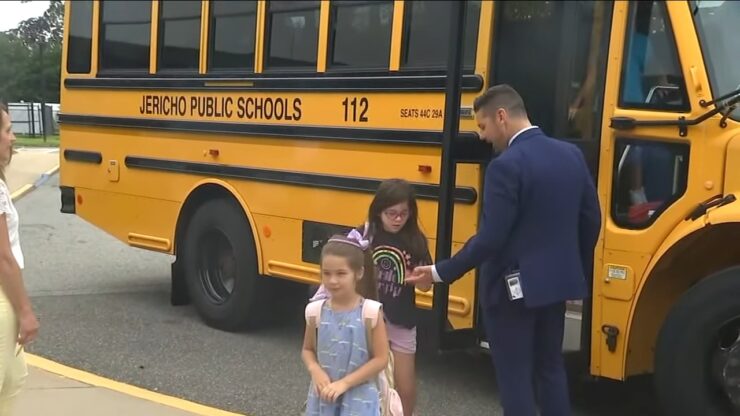 New Jersey stands out as a prime choice for public education, boasting impressive reading and math test scores. The state also takes pride in one of the nation's lowest dropout rates, which can be attributed in part to its favorable pupil-teacher ratio.
New Jersey is celebrated for various reasons, including its reputation as a top destination for education at all levels. Several esteemed colleges are situated within its borders. Additionally, the state enjoys lower crime rates and superior health care compared to many of its counterparts.
Out of New Jersey's 8.8 million inhabitants, 47.7% have earned a college degree. The Mountain Lakes School District in Morris County emerges as the top educational zone in the state.
In this district, the annual expenditure per student soars to $26,861. Furthermore, a remarkable 86.8% of county residents possess at least a bachelor's degree.
2. Connecticut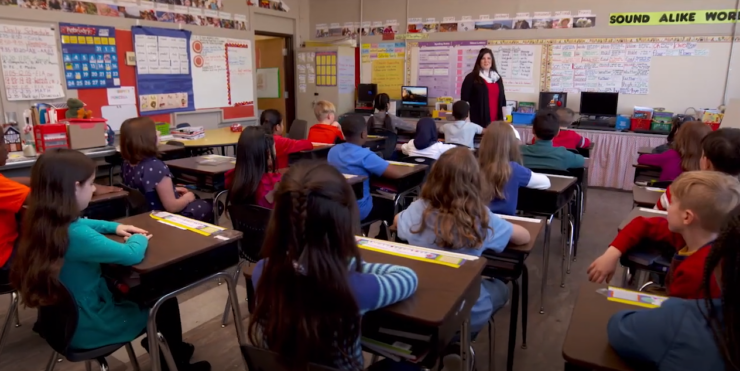 Connecticut ranks highly in terms of education quality. Public school students in this state exhibit impressive reading test scores and boast the nation's top median ACT score.
The state also benefits from an excellent teacher-student ratio. With a population of 3.5 million, nearly half, or 47.5%, have a college degree.
Connecticut is renowned for its superior health care, education standards, and low crime rates. Darien Public School District in Fairfield County is particularly distinguished within the state's public school system.
In Darien, over 81% of adults hold a bachelor's degree, and the district allocates an annual budget of $21,648 for each student.
1. Massachusetts
Massachusetts tops the list for the best public schools nationwide. The state stands out for its exceptional educational quality and safety standards. It leads other states in both math and reading test scores, and its students have the highest median ACT score.
With a population of 6.8 million in the Bay State, over half, or 52.4%, have completed college. The state is also recognized for its excellent health care, robust economy, and minimal crime rates.
In terms of school districts, the Public Schools of Brookline in Norfolk County is the most distinguished, with an impressive average annual expenditure of $20,250 for each student.
Methodology
In order to determine the best and worst school systems per state, Scholaroo compared the 50 states across three key dimensions:
Student Success
Student Safety
School Quality
We evaluated those dimensions using 43 relevant metrics, which are listed below with their corresponding weight. Each metric was graded on a 100 point scale, with a score of 100 being the max.
Finally, we determined each state's weighted average across all metrics to calculate its overall score and used the resulting scores to rank-order our sample.
FAQ
How does Florida's education system rank nationally?
Florida is positioned 42nd in the nation in terms of education. The quality of its education system is considered to be one of the lowest, and its students often lag behind in academic achievements compared to other states.
What is meant by K-12 education?
K-12 education encompasses the learning journey from kindergarten to the 12th grade, spanning both primary and secondary educational phases.
Notably, New Jersey leads the nation with its top-tier K-12 public schools. The state provides a secure environment for learners, boasts the lowest student dropout rates, and ranks fourth in per-student expenditure.
How is the quality of K-12 education measured?
The quality of K-12 education is typically assessed through various metrics such as standardized test scores, graduation rates, student-teacher ratios, and per-student spending.
External reviews and accreditations can also play a role in determining educational quality.
Why is New Jersey's K-12 education system considered superior?
New Jersey's K-12 education system is highly regarded due to its safe learning environment, minimal dropout rates, and substantial investment in students. The state's commitment to education is evident in its consistent performance and positive outcomes.
Are there initiatives to improve the quality of education in states that rank lower, like Florida?
Yes, many states, including Florida, are continuously working on reforms and initiatives to enhance the quality of their education systems. This can include investing in teacher training, updating curriculums, and increasing funding for schools.
Bottom Line
Choosing a home is not just about the property itself but also about the community and amenities that come with it. One of the most critical amenities for families is the quality of the local school system.
Investing in a home in a state with a top-notch public school system can be a wise decision for the future of your children and the value of your property.
Remember, education is an invaluable asset, and where you choose to live can have a significant impact on the educational opportunities available to your family.