Thousands turned out for a rally for Democratic presidential candidate Bernie Sanders at the Minneapolis American Indian Center on Sunday.
Sanders, a U.S. Senator from Vermont, railed against what he termed a "grotesque level of income inequality" in the country before an overflow crowd at the center in South Minneapolis.
State Rep. Karen Clark (DFL-Minneapolis) introduced Sanders at the town hall meeting and called him a "hero" and a voice for working people for more than 30 years.
"We cannot continue the status quo. We need Bernie Sanders," she said.
Sanders said the country's economic policies of the past 40 years have resulted in a "huge transfer" of wealth from the middle class to the very rich. "Something is profoundly wrong when the top one-tenth of 1 percent owns nearly as much as the bottom 90 percent," he said.
The Vermont senator said addressing income inequality will take a fundamental shift in the political landscape.
"The billionaire class and their representatives in Washington are so powerful that the best president in the world cannot defeat them alone," he said during a roughly 45-minute speech.  "We need a mass movement of millions of people — a movement of people that stands up and says loudly and clearly that this great nation and our government belongs to all the people and not just a handful of billionaires."
Sanders outlined a progressive agenda that emphasizes investments in education and infrastructure to spur job growth, a higher minimum wage, overturning Citizens United, universal healthcare, and aggressive policies to mitigate climate change, among other things. He called for people to join his campaign to mount a "political revolution in the country."
Sanders, who was elected to the Senate in 2006 after serving 16 years in the House of Representatives, formally announced his bid for the Democratic Party presidential nomination on May 26 in Burlington, Vermont.
Former Secretary of State Hillary Clinton and former Maryland Gov. Martin O'Malley are also seeking the Democratic nomination. A large slate of Republican candidates has also recently announced their presidential campaigns for the 2016 election.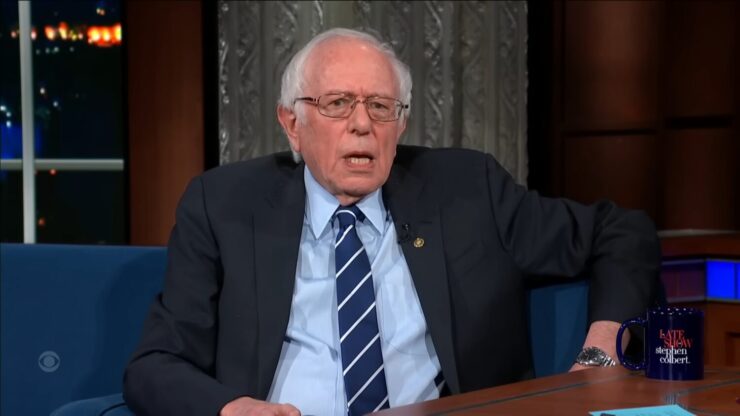 Stuart Wainstock, a resident of the Sheridan neighborhood in Northeast Minneapolis, attended Sander's rally, and although he was impressed by his speech, he said he would like to have seen a more diverse crowd in attendance.
Be updated on the latest Minneapolis election news. Find out who is winning and who is loosing now.
"As far as a platform, Bernie really struck a chord. Several times he called out big corporations who tend to sway elections with money and made a point of saying this movement was larger than him, and he couldn't do this alone," Wainstock said. "There was lots of talk of the unification of the middle class and helping to build America we wanted to see.
Even though Bernie is a veteran senator, he wasn't a perfect drone-like speaker. He hadn't been manicured by a fancy PR team and it felt like his non-puppet-esque style won over the crowd."