The first monsoon storm of the season wreaked havoc in Phoenix on Wednesday night, causing significant damage to mobile homes, toppling trees, disrupting power supply, sparking fires, and ending a streak of record-breaking heat. The storm left some residents, including Giovanni Navarro and his family, homeless.
Navarro's trailer home in Mesa was completely obliterated by the storm. "The wind began to rip away the carport, and then the roof started to cave in.
The wind lifted it and blew it away," Navarro recounted. He managed to get his mother, daughter, and sister out of the trailer and to safety before calling the fire department. The Navarro family, who had lived in the trailer for almost seven years, now find themselves without a home.
Severe Thunderstorm and Dust Storm Hit Phoenix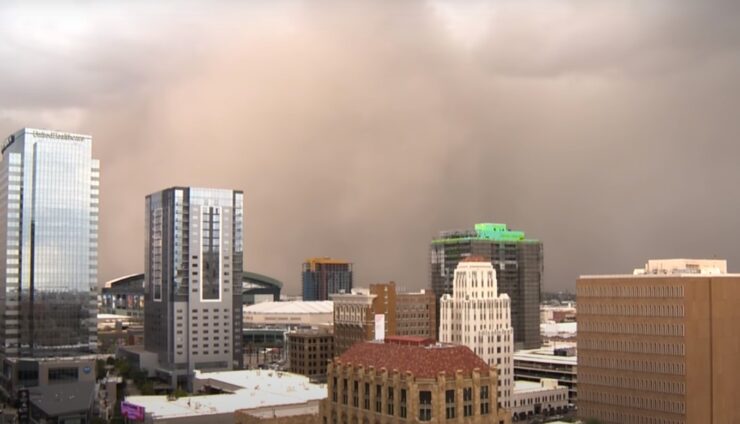 The severe thunderstorm and dust storm, originating from the southeast, affected several parts of metro Phoenix, bringing heavy rain, winds exceeding 60 mph, and lightning, as reported by the National Weather Service.
The forecast predicts more scattered storms in the coming days, which will bring additional moisture and help cool temperatures next week. However, an excessive heat warning remains in effect for most of Arizona, and residents are advised to continue taking heat precautions.
East Valley Suffers Damage
The storm initially hit the East Valley, causing significant damage in Mesa. The Mesa Fire and Medical Department reported severe storm damage at a mobile home park near McKellips Road and Mesa Drive on Wednesday evening, with several awnings blown away and power lines down.
Kelsey Ricketts, a resident of the park, was hit in the head by her flying carport. "I was outside securing items under our carport when it flipped," she said. Despite requiring stitches for a large cut on her neck, Ricketts was in good spirits, stating, "I'm okay, I'm alive."
Community Bands Together Amid Chaos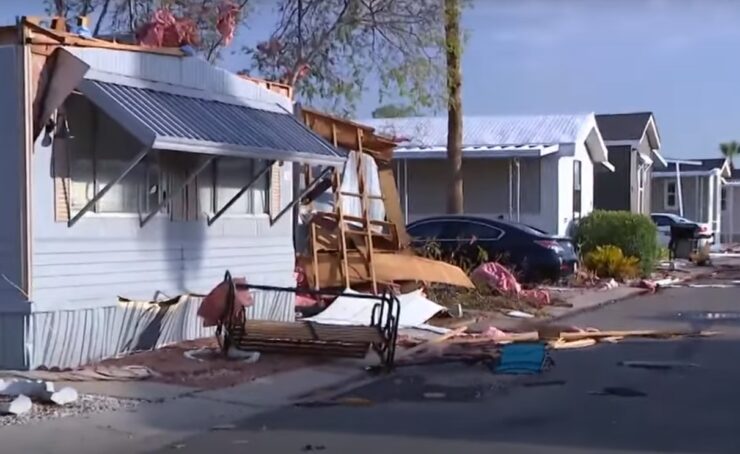 Tasha Munyon, who lives with Ricketts, recalled how quickly the storm escalated. "It happened so fast. We got the text alert, came outside to secure loose items, and then the trailer started shaking, the power went out, and all we could hear was the wind and rain."
The pair had just purchased their trailer in April and, fortunately, only sustained significant damage to their carport, allowing them to stay in their home. However, others, like the Navarro family, were not as fortunate.
"We're shaken up. Obviously upset, this is our home, we have nowhere to stay now," Navarro said. A GoFundMe was set up on Thursday by Liz Mendez, who identifies herself as Navarro's sister-in-law, to help raise funds for the family who lost most of their belongings in the storm.
Emergency Services Respond to Storm Damage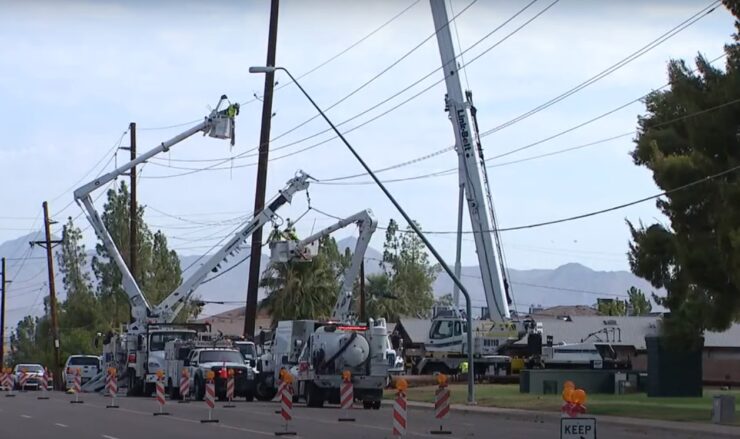 Mesa Fire units and Mesa police responded to the location to search for injured people, but no patients were found. Utilities were secured, and the Red Cross was on hand to assist residents who lost power.
Around 10:30 p.m., the monsoon storm reached the western parts of the Valley. The Phoenix Fire Department reported that the "erratic" storm pushed a fence fire into a home near 35th and Dunlap avenues in Phoenix.
Firefighters found the fire, searched the house for victims, and extinguished the flames. "Power lines down at the scene made for a dangerous operation while heavy rain and a broken gas line added to the chaos," said Fire Captain Scott Douglas.
Power Outages and Restoration Efforts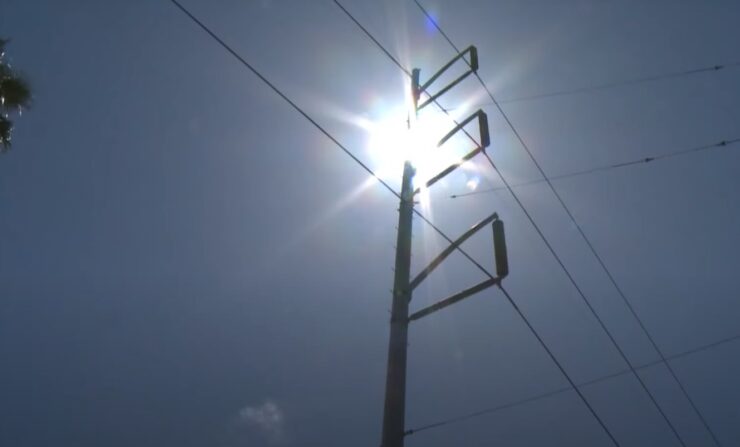 Thousands of residents across the metro area also lost power overnight. Most APS and SRP customers had their power restored by Thursday morning, with about 100 APS customers and about 60 SRP customers still without power as of noon Thursday.
Patty Garcia-Likens, an SRP spokesperson, said about 39,000 customers lost power at the peak of the storm just before 11 p.m. on Wednesday night. The East Valley was the most affected, with most outages occurring in Mesa, Apache Junction, and Gold Canyon. Garcia-Likens advised residents to sign up for outage notifications at srpnet.com.
Monsoon Rain Brings Relief from Heat
With PHX reaching 115 today, that sets a new record for the total number of days at or above 115 in a year (15). Previous record was 14 set in 2020. Note that is total, not consecutive, days. pic.twitter.com/ny6KezvjKO

— NWS Phoenix (@NWSPhoenix) July 28, 2023
The storm, while destructive, brought some relief from the intense heat. Around 11 p.m. on Wednesday, the temperature at Phoenix Sky Harbor fell below 90 degrees for the first time since the morning of July 9, breaking a 16-day streak of days with low temperatures above 90 degrees. Rainfall totaled up to around 1.00 inches in some locations, according to the Flood Control District of Maricopa County.
The National Weather Service predicts more storms this afternoon, but they are likely to stay northeast of Phoenix and activity will weaken around sunset. However, better rain chances are expected for this weekend with most of the Valley forecast to see at least a 50% chance of rain by Sunday. More blowing dust is possible for Thursday afternoon, but it is expected to be limited.
Source:
https://www.yahoo.com/news/monsoon-storm-sweeps-across-metro-165008341.html