NBA superstars are widely recognized as some of the greatest basketball players in the world, mesmerizing fans with their incredible skills on the court. On February 19, the 72nd NBA All-Star Game in Salt Lake City will showcase the talents of these exceptional athletes.
However, their abilities to fill the box score with impressive numbers are not the only things contributing to their massive bank accounts. Alongside their basketball careers, these iconic players accumulate millions of dollars through endorsements, business investments, memorabilia sales, and licensing rights.
Let's delve into the world of some of the top-earning NBA superstars, both present and past, and take a guess at their net worths.
Kyrie Irving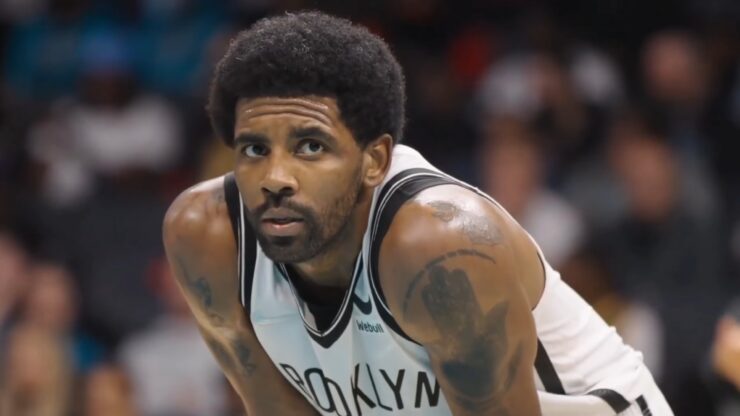 Team: Dallas Mavericks
Playing Years: 2011-Present
Current Contract: 4 years/$136,490,600
Career Earnings: $232,471,637
Net Worth: $90,000,000
Kyrie Irving, at the age of 30, is not only a former No. 1 overall draft pick and an NBA champion but also a highly influential figure in the league. Known for his exceptional ball-handling skills, Irving has earned a prominent place among the elite players.
However, his career has not been without controversy. During the 2021-22 season, Irving missed a significant portion of the games while playing for the Brooklyn Nets due to his vaccination stance against COVID-19. Only when New York City lifted its vaccination requirement for athletes did Irving resume full-time play in March.
Damian Lillard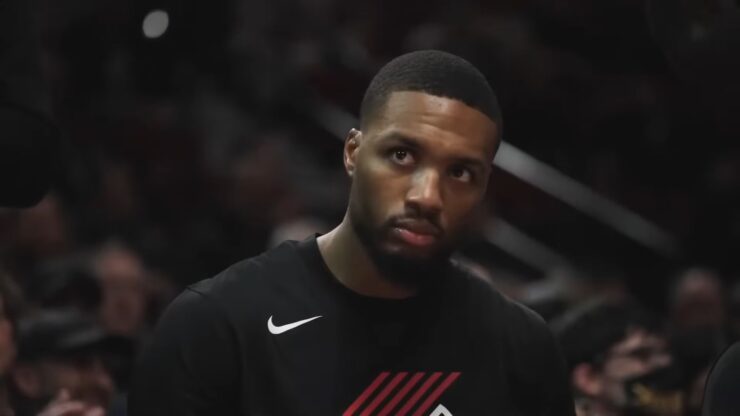 Team: Portland Trail Blazers
Playing Years: 2012-Present
Current Contract: 4 years/$176,265,152
Career Earnings: $233,708,358
Net Worth: $100,000,000
Damian Lillard may not always receive the same level of attention as some of his peers, but his skills on the court are undeniable. The 32-year-old guard has established himself as a true NBA superstar, worthy of his substantial net worth.
Lillard's seven-time NBA All-Star status and career scoring average of 25 points per game speak volumes about his ability to deliver when it matters most. Often referred to as "Dame Time," Lillard has earned his reputation by hitting clutch shots to secure victories in important playoff series throughout his career.
Despite facing a setback with an abdominal injury and subsequent surgery that limited him to just 29 games in the 2021-22 season, Lillard bounced back and reclaimed his All-Star status in the following season.
Anthony Davis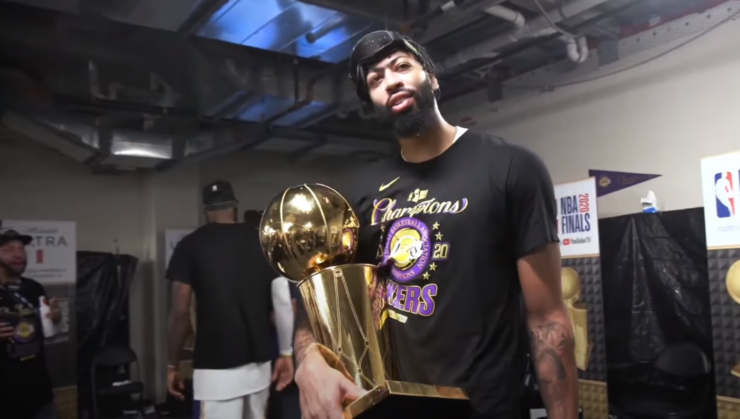 Team: Los Angeles Lakers
Playing Years: 2012-Present
Current Contract: 5 years/$189,903,600
Career Earnings: $226,008,314
Net Worth: $130,000,000
As LeBron James' esteemed teammate on the Los Angeles Lakers, Anthony Davis has proven himself to be a force to be reckoned with both on and off the court. The 29-year-old power forward, selected as the No. 1 overall pick in the 2012 NBA Draft, boasts an impressive eight NBA All-Star appearances.
Davis, who had a standout collegiate season with the University of Kentucky, winning the NCAA championship in 2012, has also tasted success at the highest level in the NBA, clinching the championship title with the Lakers in 2020. His remarkable career has contributed significantly to his net worth, making him a valuable asset in the basketball world.
Stephen Curry
View this post on Instagram
Team: Golden State Warriors
Playing Years: 2009-Present
Current Contract: 4 years/$215,353,664
Career Earnings: $302,806,362
Net Worth: $160,000,000
When it comes to Stephen Curry, the 6-foot-2 point guard's value extends far beyond his physical stature. His recent contract extension, a lucrative four-year deal worth over $215 million, solidifies his financial worth, averaging nearly $54 million per year.
Curry's remarkable shooting skills and ability to lead the Golden State Warriors to multiple NBA championships have solidified his status as one of the greatest shooters in NBA history. What sets Curry apart from many other superstars is his relatability to fans.
Standing at an average height, he showcases that size does not limit greatness in basketball. His massive endorsement contract with Under Armour further contributes to his impressive net worth.
James Harden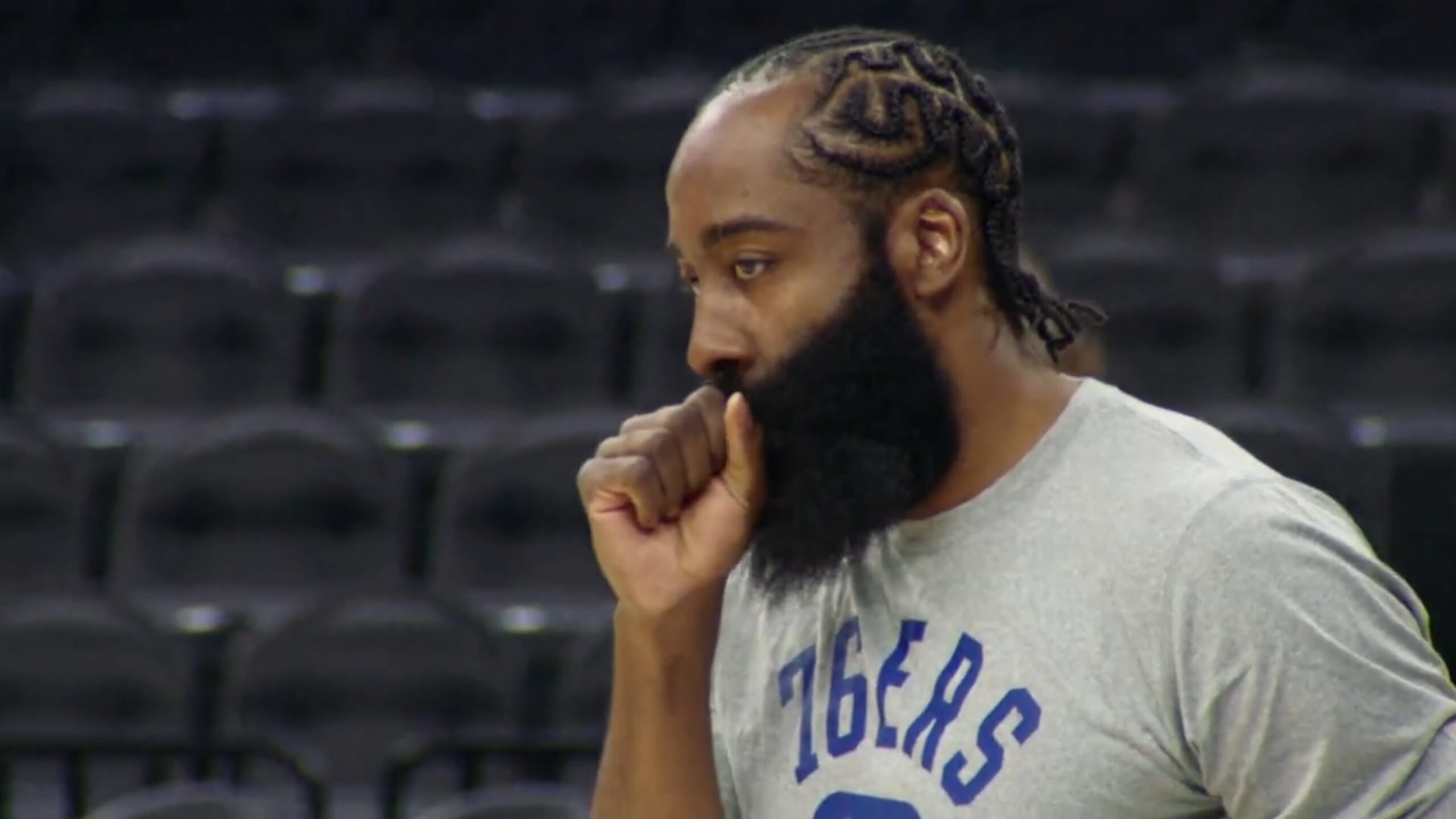 Team: Philadelphia 76ers Playing
Years: 2009-Present
Current Contract: 2 years/$68,640,000
Career Earnings: $301,660,574
Net Worth: $165,000,000
James Harden, commonly known as "The Beard," possesses both a distinctive appearance and a remarkable NBA game. The 33-year-old guard has established himself as one of the league's most prolific scorers, winning the MVP award in 2018 and clinching the NBA scoring title three times.
Harden's incredible 2018-19 season, in which he averaged a staggering 36.1 points per game, showcased his offensive prowess. In February 2022, Harden was traded from the Brooklyn Nets to the Philadelphia 76ers, signing a two-year contract with the team. With his on-court success and lucrative contracts, Harden's net worth has reached an impressive $165,000,000.
Kevin Durant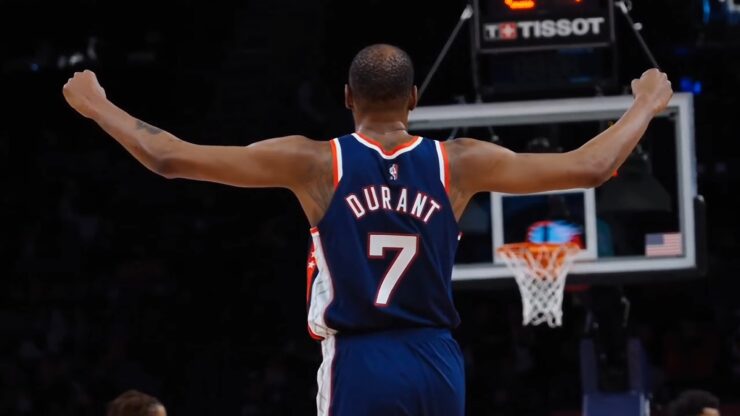 Team: Phoenix Suns Playing Years: 2007-Present Current Contract: 4 years/$194,219,320 Career Earnings: $349,142,591 Net Worth: $200,000,000
Kevin Durant, standing at 6-foot-10, has had an illustrious career in the NBA. After winning two championships with the Golden State Warriors, Durant suffered a devastating Achilles' tendon injury during the NBA Finals in 2019. Following his recovery, he joined the Brooklyn Nets through free agency.
Durant's exceptional talents, combined with his substantial contract extension of $194,219,320, have catapulted his net worth to an impressive $200,000,000. The forward's endorsement deals, particularly with Nike, contribute significantly to his overall income off the basketball court.
Shaquille O'Neal
View this post on Instagram
Team: Retired
Playing Years: 1992-2011
Current Contract: N/A
Career Earnings: $286,344,668
Net Worth: $400,000,000
Shaquille O'Neal, a true legend of the game, has left an indelible mark on the NBA. The 7-foot-1, 325-pound former center, known by various nicknames such as the Big Diesel, Big Aristotle, and simply Shaq, dominated the league during his 19-year career.
O'Neal won four NBA championships, two of which were with the Los Angeles Lakers and the other two with the Miami Heat. Throughout his career, O'Neal earned an impressive $286,344,668 in career earnings, with his highest single-season paycheck amounting to $27,696,430 in the 2004-05 season.
Currently, O'Neal serves as a basketball analyst on TNT's studio show, contributing to his ever-growing net worth.
LeBron James
Team: Los Angeles Lakers
Playing Years: 2003-Present
Current Contract: 2 years/$85,655,532
Career Earnings: $431,859,107
Net Worth: $1,000,000,000
LeBron James, the first overall pick in the 2003 NBA Draft, entered the league straight out of high school and quickly became a sensation. With his 6-foot-8 stature and powerful playing style, James, nicknamed "King James," has lived up to the hype.
Throughout his 20 seasons, playing for the Cleveland Cavaliers, Miami Heat, and Los Angeles Lakers, he has won four NBA championships and has made six appearances in the NBA Finals. Notably, on February 7, 2023, James surpassed Kareem Abdul-Jabbar's longstanding NBA scoring record, cementing his status as one of the greatest players of all time.
In 2022, Forbes declared James a billionaire, marking the first active NBA player to achieve such financial success. His net worth is estimated to be a staggering $1,000,000,000.
Michael Jordan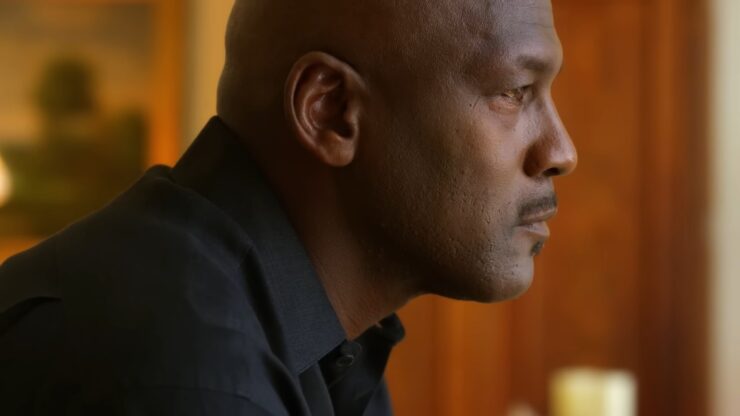 Team: Retired
Playing Years: 1984-93; 1995-98; 2001-03
Current Contract: N/A
Career Earnings: $93,772,500
Net Worth: $1,700,000,000
Although no longer an active NBA player, Michael Jordan's impact and financial success remain unparalleled. During his illustrious career, Jordan reigned as the best player of his generation and is widely regarded as one of the greatest basketball players of all time.
His six NBA championships with the Chicago Bulls solidified his status as a legend. Jordan's success extended beyond the court, with his iconic Gatorade commercial and numerous endorsement deals, including his long-standing partnership with Nike.
Today, he stands as the majority owner of the Charlotte Hornets and co-owns a NASCAR team, 23XI Racing. With a net worth estimated at $1,700,000,000, Jordan's financial prowess is as impressive as his basketball skills.
Beyond the Court: The Multifaceted Wealth of NBA Players
Introduction: In the realm of professional sports, the National Basketball Association (NBA) stands as a beacon of glitz, glamour, and incredible athleticism. While NBA players are predominantly known for their lucrative team contracts, it is essential to recognize that their earnings extend far beyond the boundaries of the basketball court.
In this article, we delve into the diverse avenues through which NBA players amass their wealth, providing a closer look at their entrepreneurial ventures, brand endorsements, and investment portfolios.
The Rise of Entrepreneurship
In recent years, NBA players have showcased their entrepreneurial prowess, proving their mettle as savvy businesspeople. Many athletes have successfully launched their own companies, venturing into sectors ranging from tech startups to fashion, media, and beyond.
With their fame and influence, these players are able to attract investors and partners, further solidifying their financial standing and diversifying their revenue streams. From LeBron James' media conglomerate to Kevin Durant's investment firm, NBA players are leaving a lasting impact on the business world.
Brand Endorsements
Building a Personal Brand: Beyond the basketball court, NBA players have the power to shape their personal brands, making them highly sought-after for lucrative endorsement deals. These endorsements can include partnerships with renowned sportswear brands, beverage companies, and other consumer products.
By aligning themselves with prominent brands, players amplify their exposure, gain significant financial rewards, and forge long-lasting relationships that extend well beyond their playing careers.
Social Media and Digital Influence
View this post on Instagram
In the digital age, NBA players have harnessed the power of social media to connect with fans, engage with followers, and expand their influence beyond the game. Through platforms like Instagram, Twitter, and YouTube, players have become digital influencers, amassing millions of followers and monetizing their social media presence through sponsored content and brand collaborations.
By leveraging their online platforms, players can generate substantial income while cultivating a dedicated and engaged fan base.
Philanthropy and Community Initiatives
NBA players also recognize the importance of giving back to their communities and making a positive impact on society. Many athletes establish charitable foundations or actively participate in community initiatives, using their resources and influence to support causes they care about.
Through fundraising events, donations, and community programs, players not only contribute to worthy causes but also solidify their status as role models and ambassadors for change.
Financial Planning and Investments
To secure their long-term financial stability, NBA players often work closely with financial advisors to make prudent investment decisions. These investments can range from real estate ventures and stock portfolios to partnerships in emerging industries.
By diversifying their wealth and strategically investing their earnings, players can build a solid foundation for their post-playing careers and ensure a comfortable future.
Beyond Basketball: The Philanthropic Impact of NBA Superstars
Introduction: In the realm of professional sports, NBA players not only showcase their exceptional athletic abilities on the court but also extend their influence beyond basketball through acts of philanthropy. Some of the game's most celebrated superstars, including LeBron James, Michael Jordan, Shaquille O'Neal, Kevin Durant, James Harden, Stephen Curry, Anthony Davis, Damian Lillard, and Kyrie Irving, have demonstrated a deep commitment to making a positive impact on society.
In this article, we explore the remarkable philanthropic endeavors undertaken by these NBA icons and their unwavering dedication to creating lasting change.
LeBron James: Empowering the Next Generation:
LeBron James, known for his on-court brilliance, is equally recognized for his off-court philanthropy. Through his LeBron James Family Foundation, he launched the "I PROMISE" initiative, which provides educational support, mentorship, and resources to underserved youth in his hometown of Akron, Ohio.
From providing scholarships to opening the I PROMISE School, James has been instrumental in transforming the lives of countless young people and empowering them to achieve their dreams.
Michael Jordan: A Champion for Equality and Education:
Regarded as one of the greatest basketball players of all time, Michael Jordan has utilized his influence to advocate for social justice and educational equality. He has donated significant sums to organizations like the NAACP Legal Defense Fund and the Boys & Girls Clubs of America.
In addition, he established the Michael Jordan Foundation, which focuses on supporting children's health, education, and community development initiatives.
Shaquille O'Neal: Brightening Lives through Philanthropy:
Shaquille O'Neal, known for his dominance on the basketball court, has been equally impactful off the court through his philanthropic efforts. His involvement with organizations such as Boys & Girls Clubs of America and the Make-A-Wish Foundation has brought joy and opportunities to countless children facing adversity. O'Neal's philanthropy extends to education, healthcare, and disaster relief efforts, where he has consistently demonstrated his commitment to making a difference.
Kevin Durant: Empowering Underserved Communities:
Beyond his prowess as a basketball player, Kevin Durant has demonstrated a deep dedication to philanthropy. Through the Kevin Durant Charity Foundation, he focuses on enriching the lives of underserved youth by supporting educational initiatives and fostering community engagement.
Durant's generosity has resulted in the creation of educational programs, the establishment of community centers, and significant donations to organizations supporting youth development.
James Harden: Supporting Education and Community Initiatives:
James Harden has made philanthropy an integral part of his life, striving to make a positive impact on the lives of young people. Through his 3 The Harden Way Foundation, he supports educational programs, provides scholarships, and invests in community initiatives in underserved areas.
Harden's commitment to empowering youth and creating opportunities for their success has made a tangible difference in communities across the country.
Stephen Curry: Championing Education and Disaster Relief:
Stephen Curry, renowned for his exceptional shooting prowess, has also become a champion of philanthropy. Through the Stephen and Ayesha Curry Family Foundation, he focuses on educational initiatives, partnering with organizations to provide resources, scholarships, and opportunities to children in underserved communities.
Additionally, Curry has been actively involved in disaster relief efforts, providing aid and support to those affected by natural disasters.
Anthony Davis: Making Dreams Come True:
Anthony Davis has utilized his platform as an NBA star to make dreams come true for children facing adversity. Through his Anthony Davis Foundation, he supports various community outreach programs, including basketball camps, mentorship initiatives, and educational opportunities. Davis's commitment to inspiring and empowering young people has had a profound impact on their lives.
Damian Lillard: Investing in Communities:
Damian Lillard, known for his tenacity on the court, has demonstrated a strong commitment to investing in communities and making a difference. Through the RESPECT program, Lillard focuses on education, mentorship, and community development initiatives. He has partnered with organizations to renovate basketball courts, provide scholarships, and support local youth programs, fostering positive change in disadvantaged neighborhoods.
Kyrie Irving: Advocating for Social Justice:
View this post on Instagram
Kyrie Irving has utilized his platform to advocate for social justice and equality. Through the KAI Family Foundation, he supports various initiatives addressing issues such as racial and social inequality, youth empowerment, and mental health awareness. Irving's dedication to creating positive change and amplifying marginalized voices has made a significant impact both on and off the basketball court.
FAQ
1. How do NBA players choose the causes they support through their philanthropic endeavors?
NBA players often choose causes that are close to their hearts or align with their personal experiences. They may be inspired by their own background, challenges they have faced, or a desire to make a positive impact in areas where they see a significant need.
Some players may have personal connections to specific causes, such as LeBron James' commitment to education stemming from his own experiences as a student. Ultimately, NBA players are driven by a genuine desire to create positive change and uplift communities.
2. How do NBA players fund their philanthropic initiatives?
NBA players fund their philanthropic initiatives through a combination of personal contributions, fundraising events, and partnerships with corporate sponsors and foundations. Many players allocate a portion of their earnings to support their philanthropic efforts, while also leveraging their influence to attract donations from sponsors and collaborate with like-minded organizations.
Additionally, players often organize charity events, auctions, and campaigns to raise funds and awareness for their causes.
3. Are NBA players involved in the day-to-day operations of their charitable foundations?
While NBA players are passionate advocates for their philanthropic causes, they may not be directly involved in the day-to-day operations of their charitable foundations. They typically rely on dedicated teams, including staff members and volunteers, to manage the administrative aspects and execute the programs and initiatives.
NBA players play an active role in shaping the vision and strategy of their foundations, and they often participate in events, engage with beneficiaries, and use their influence to amplify their causes.
4. Do NBA players collaborate with other athletes or organizations for their philanthropic initiatives?
Yes, NBA players frequently collaborate with other athletes, organizations, and community partners to maximize the impact of their philanthropic initiatives. These collaborations allow players to leverage collective resources, share best practices, and address social challenges on a broader scale.
Many players also join forces with corporate sponsors and nonprofit organizations that align with their causes, fostering collaborative efforts and collective action to drive positive change.
5. How do NBA players measure the impact of their philanthropic efforts?
NBA players and their charitable foundations employ various strategies to measure the impact of their philanthropic efforts. They often establish specific goals and metrics to track progress, such as the number of individuals reached, scholarships awarded, or measurable improvements in the communities they serve.
Regular evaluations and assessments help players identify areas of success and areas that may require adjustments or additional resources. Additionally, feedback from beneficiaries and community stakeholders provides valuable insights into the effectiveness of their initiatives.
6. How do NBA players balance their philanthropic work with their basketball careers?
Balancing philanthropic work with a demanding basketball career can be a challenge for NBA players. However, many players view their philanthropy as an integral part of their identity and prioritize it alongside their on-court commitments.
They often dedicate time during the offseason or during breaks in the regular season to engage in charitable activities, visit community programs, and participate in fundraising events. Additionally, players may leverage their platform during media interviews and press conferences to raise awareness for their causes and inspire others to get involved.
Conclusion
In conclusion, NBA superstars are not only celebrated for their exceptional skills on the basketball court but also for their impactful philanthropic endeavors. Players like LeBron James, Michael Jordan, Shaquille O'Neal, Kevin Durant, James Harden, Stephen Curry, Anthony Davis, Damian Lillard, and Kyrie Irving have utilized their influence and resources to make a positive impact on society.
These players have established charitable foundations, launched initiatives, and collaborated with organizations to address various issues such as education, social justice, youth empowerment, and community development. Their dedication to philanthropy goes beyond financial contributions, as they actively engage with beneficiaries, participate in events, and use their platforms to raise awareness for their causes.