As a lifelong Floridian, I've spent countless summers discovering the hidden treasures that our Sunshine State has to offer. I can assure you, there's absolutely no need to escape northwards to beat the heat.
In fact, within just a few hours of Orlando, you'll stumble upon a myriad of stunning beaches, crystal-clear springs, and unique attractions that are perfect for both a quick weekend escape or a leisurely weeklong vacation.
Each destination I'm about to share with you holds a special place in my heart. They're not just places on a map, but locales that have given me cherished memories, unforgettable experiences, and a deeper appreciation for the natural beauty and cultural richness of Florida.
From quaint towns with a rich history to vibrant cities brimming with modern amenities, from tranquil springs to bustling beaches, there's something for everyone.
1. Rainbow Springs/Dunnellon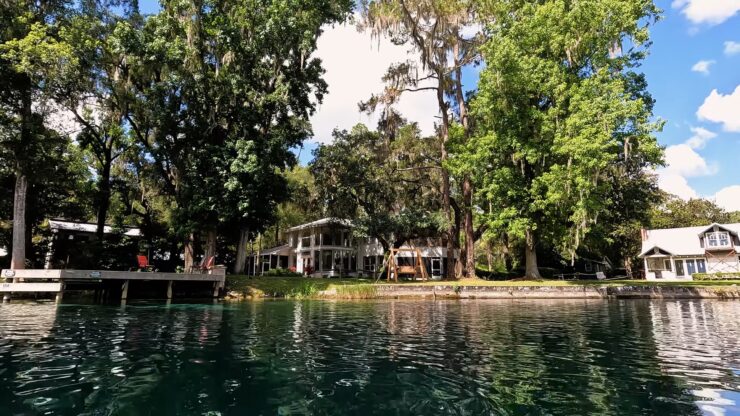 Rainbow Springs State Park is a refreshing oasis in the heart of Florida. The springs maintain a constant temperature of 72 degrees, making it the perfect spot to cool off during the sweltering summer months.
I remember the first time I plunged into the sapphire-blue waters, I was taken aback by the clarity and the sheer volume of water that gushes out daily.
Tubing, snorkeling, and paddling are some of the activities you can enjoy here. Arriving early is a must during the summer, as the park tends to fill up quickly.
After a day of aquatic fun, the charming town of Dunnellon awaits. I've had some great meals at waterfront establishments like Swampy's Bar and Grille and Blue Gator Tiki Bar and Restaurant. For overnight stays, there's a variety of options from affordable motels to vacation rentals.
2. High Springs
High Springs is a quaint town near the Santa Fe River that serves as a gateway to some of Florida's most beautiful springs. The town itself has a charming downtown area with eateries, a brewery, and small shops. But the real attraction lies in the surrounding springs.
I've spent countless hours exploring the Ginnie Springs system, Rum Island Springs, Poe Springs, and Gilchrist Blue Springs State Park. Camping at Ginnie Springs is a popular option, but there are also bed and breakfasts, hotels, and rentals available.
3. Tarpon Springs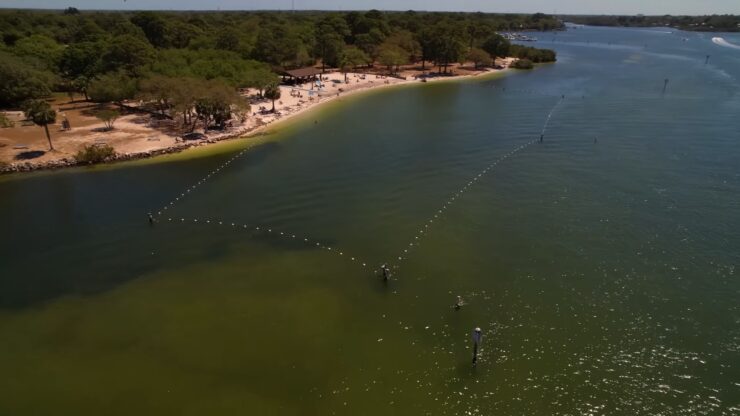 Tarpon Springs is a unique destination known for its rich Greek culture and its status as the "sponge capital of the world." Walking along the brick streets, you can feel the history and culture of the town. I've spent many afternoons browsing the local shops, sampling Greek cuisine, and admiring local art.
The town also offers outdoor activities like paddling tours and dolphin cruises. And don't forget to catch a sunset over the Gulf at one of the nearby parks.
4. Crystal River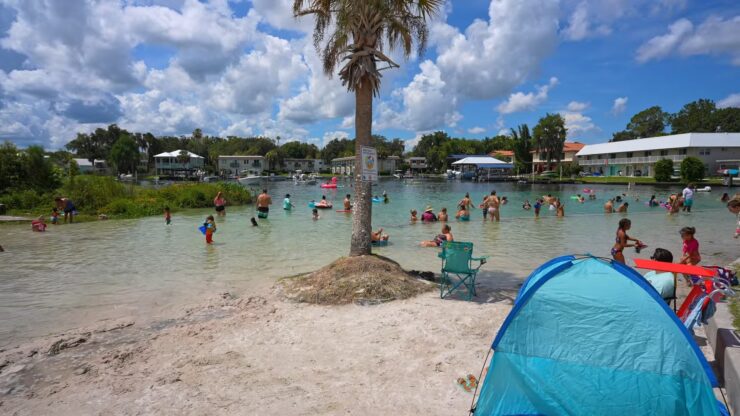 Crystal River is a haven for nature lovers. Known as the "manatee capital of the world," it's home to a wildlife refuge dedicated to protecting these gentle creatures. I've been lucky enough to take a manatee tour and see these magnificent animals up close.
The area also offers paddling, hiking, and beach lounging. And after a day of outdoor adventure, there's nothing better than a meal at one of the local seafood restaurants.
5. Key West
View this post on Instagram
Key West, or the Conch Republic as it's affectionately known, is a place of history and charm. I've explored the shipwreck museum, visited the Hemingway Home, and watched the sunset from Mallory Square.
And of course, no visit to Key West is complete without a photo at the southernmost point monument and a drink on Duval Street. Summer is a great time to visit, as hotel rates are often lower.
6. St. Augustine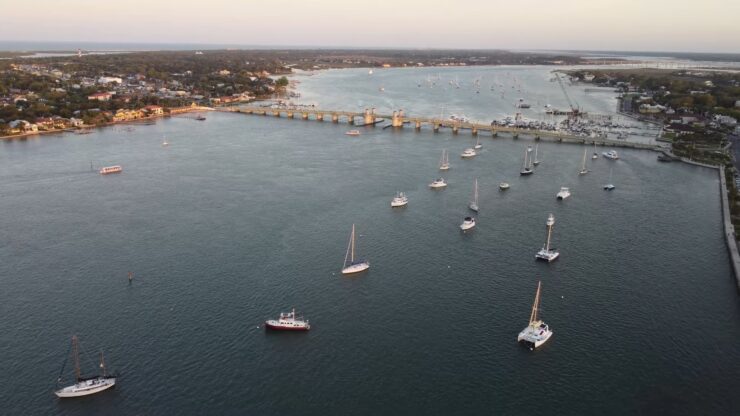 St. Augustine is a city steeped in history. As the oldest "continuously occupied settlement of European and African-American origin" in the U.S., it's a must-visit for history buffs.
I've spent days exploring the Castillo de San Marcos, the Fountain of Youth Archaeological Park, and the Old Jail Museum. For those who enjoy the darker side of history, the Medieval Torture Museum and the ghost tours are a must.
7. Siesta Key
Siesta KeySiesta Key is a beach lover's paradise. The sand here is made of white quartz, which stays cool even under the scorching Florida sun. I've spent countless hours lounging on this beach, admiring the turquoise waters of the Gulf.
The small-town charm of Siesta Key is also part of its appeal, with waterfront dining and a Sunday evening drum circle on the beach. And for those who enjoy a good cocktail, Daiquiri Deck is a must-visit. There are plenty of resorts and bungalows for a comfortable overnight stay.
8. Sanibel Island
View this post on Instagram
Sanibel Island is a testament to resilience. Despite being hit by Hurricane Ian last year, the island has bounced back and is ready to welcome visitors. I've always loved visiting Lighthouse Beach Park and the J.N. "Ding" Darling National Wildlife Refuge.
The island also offers a variety of dining options and accommodations, making it a great destination for a weekend getaway or a longer vacation.
9. Amelia Island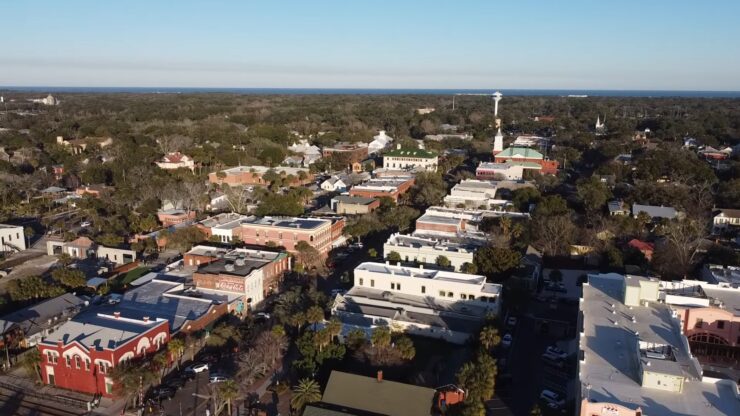 Amelia Island is a place that feels untouched by time. Home to a mid-19th-century fort, Florida's oldest bar, and an "Old Town" settled by the Spanish in the early 1800s, it's a place where history comes alive.
I've enjoyed exploring the island's restaurants and bars, relaxing on its beaches, and visiting the Saturday farmers' market. It's a laid-back island oasis that's perfect for a summer getaway.
10. Destin/Grayton Beach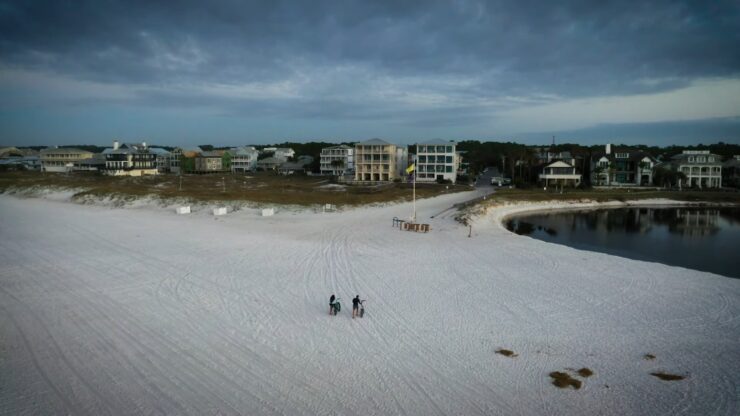 Destin is a city that has something for everyone. From fishing and golf to diving and snorkeling, there's no shortage of activities to enjoy. And then there's Grayton Beach, a small town with a relaxed vibe and beautiful beaches.
I've spent many a summer day biking and hiking on the nature trails that line this stretch of coastline. Whether you prefer the amenities of a city or the tranquility of a small town, this area of the Florida Panhandle is a great choice for a summer vacation.
FAQ
Are there any entry fees for the state parks or attractions mentioned?
Yes, there are entry fees for some of the state parks and attractions mentioned. Rainbow Springs State Park, for example, charges a nominal fee per vehicle, and additional fees may apply for tubing, snorkeling, or other activities.
It's recommended to check the official websites of each destination for the most up-to-date information on entry fees and any specific guidelines or restrictions.
Can you swim with manatees in Crystal River?
Yes, you can swim with manatees in Crystal River. The Crystal River National Wildlife Refuge provides opportunities for snorkeling and swimming alongside these gentle creatures.
However, it's important to note that there are regulations in place to protect the manatees, such as maintaining a respectful distance and following designated guidelines.
It's always recommended to book a tour with a reputable operator who will ensure a safe and responsible manatee encounter.
Are there any pet-friendly accommodations available in these destinations?
Many of the destinations mentioned offer pet-friendly accommodations, but it's advisable to check with each specific establishment for their pet policies and any additional fees that may apply.
Some state parks may have restrictions on pets, so it's best to review the park rules before planning a visit with your furry friend.
What are some popular activities in Key West besides the ones mentioned?
In addition to the activities mentioned in the text, Key West offers a wide range of attractions and activities.
Some popular options include visiting the Key West Butterfly and Nature Conservatory, exploring the Key West Aquarium, taking a cruise to the Dry Tortugas National Park, or enjoying water sports such as kayaking, paddleboarding, or jet skiing.
Are there any eco-friendly initiatives or tours available in these destinations?
Yes, many of these destinations in Florida have eco-friendly initiatives and tours. For example, in Crystal River, there are eco-tours that focus on the area's unique ecosystem and wildlife conservation efforts.
High Springs and Rainbow Springs also promote responsible outdoor activities, such as Leave No Trace principles for camping and tubing.
Visitors interested in eco-tourism can inquire with local tour operators or visitor centers for specific options and recommendations.
Epilogue
Florida is indeed a treasure trove of beautiful destinations and experiences. Whether you're seeking relaxation on pristine beaches, adventures in crystal-clear springs, or immersing yourself in the rich history and culture of charming towns, Florida has something to offer.
From the refreshing Rainbow Springs and historic St. Augustine to the stunning Siesta Key and vibrant Key West, each destination presents its own unique charm and attractions.
By exploring these hidden treasures, you can create lasting memories and appreciate the diverse natural beauty and cultural heritage of the Sunshine State.
So, pack your sunscreen and embark on a Florida adventure that suits your preferences and interests.