Vancouver, a bustling urban port city on British Columbia's Pacific Coast, is often perceived as a chilly, rainy destination. However, contrary to this popular belief, it's one of the warmest cities in Canada.
The city's weather is influenced by its proximity to the Pacific Ocean and the surrounding mountain ranges, making it a unique blend of moderate temperatures and varying precipitation. In this article, i will get you into Vancouver's snowy secrets.
Climate Overview
Vancouver boasts a moderate oceanic climate, which occasionally borders a warm-summer Mediterranean climate. This unique blend results in cool, relatively sunny summers and mild, rainy winters.
Mild Winters: Contrary to popular belief, Vancouver experiences a mild winter. It's the only major Canadian city that doesn't regularly drop below freezing. While snowfall does occur, it's rare for it to linger. The city enjoys an average of 290 days a year with measurable sunshine, predominantly in spring and summer.
Rain Over Snow: The city is more renowned for its rain than snow. November is typically the rainiest month, and while snowfall is not uncommon in winter, it often melts quickly due to frequent rains.
Fast Climate Facts
Warmest Month: August (65 F/18 C)
Coldest Month: December (39 F/4 C)
Wettest Month: November (5.4 inches)
Average Monthly Temperature, Rainfall, and Daylight Hours
| Month | Avg. Temp. | Precipitation | Daylight Hours |
| --- | --- | --- | --- |
| January | 40 F | 5.1 inches | 8.8 hours |
| February | 41 F | 2.7 inches | 10.2 hours |
| March | 44 F | 3.5 inches | 12 hours |
| April | 49 F | 2.2 inches | 13.8 hours |
| May | 55 F | 1.6 inches | 15.4 hours |
| June | 60 F | 1.1 inches | 16.2 hours |
| July | 65 F | 0.5 inches | 15.8 hours |
| August | 65 F | 0.5 inches | 14.3 hours |
| September | 59 F | 1 inch | 12.6 hours |
| October | 51 F | 3.2 inches | 10.7 hours |
| November | 44 F | 5.4 inches | 9.1 hours |
| December | 39 F | 5 inches | 8.3 hours |
Sources:
Time and Date. "Climate & Weather Averages in Vancouver, British Columbia, Canada."
Snowfall Patterns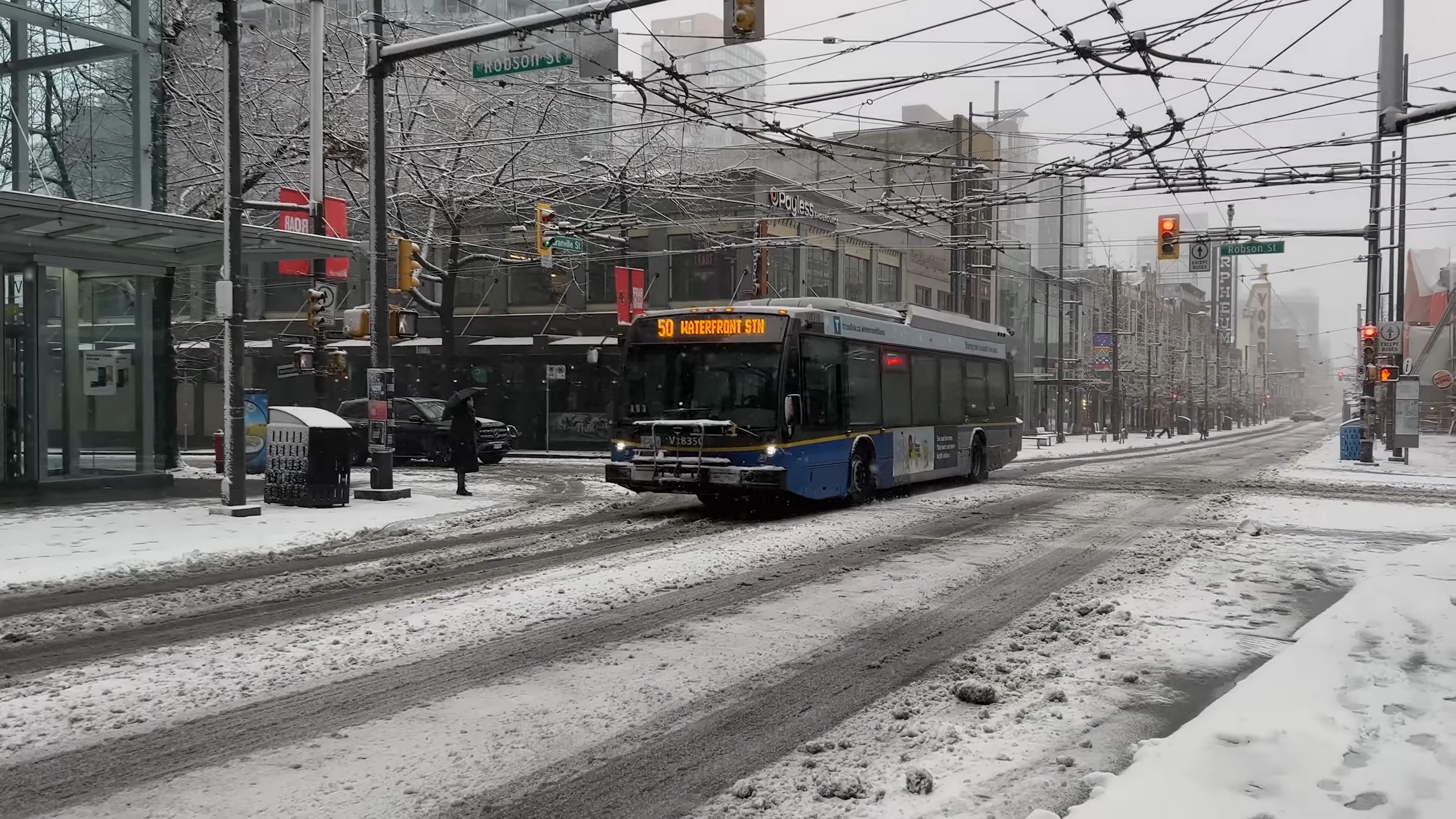 Snow in Vancouver is not as frequent as one might think. However, when it does snow, the city turns into a winter wonderland, albeit briefly.
Frequency and Duration: Vancouver sees snowfall from December to early March. Some years witness early snowfall in October, while others record snow as late as April. On average, the city experiences snowfall on 11 days annually, accumulating to about 15 inches (380 millimeters).
Variability Across the City: Snowfall varies across Vancouver's metropolitan area. Generally, northern Vancouver receives more snow than downtown Vancouver and Richmond. This variability is due to the city's diverse topography and proximity to the Pacific Ocean.
Skiing Near Vancouver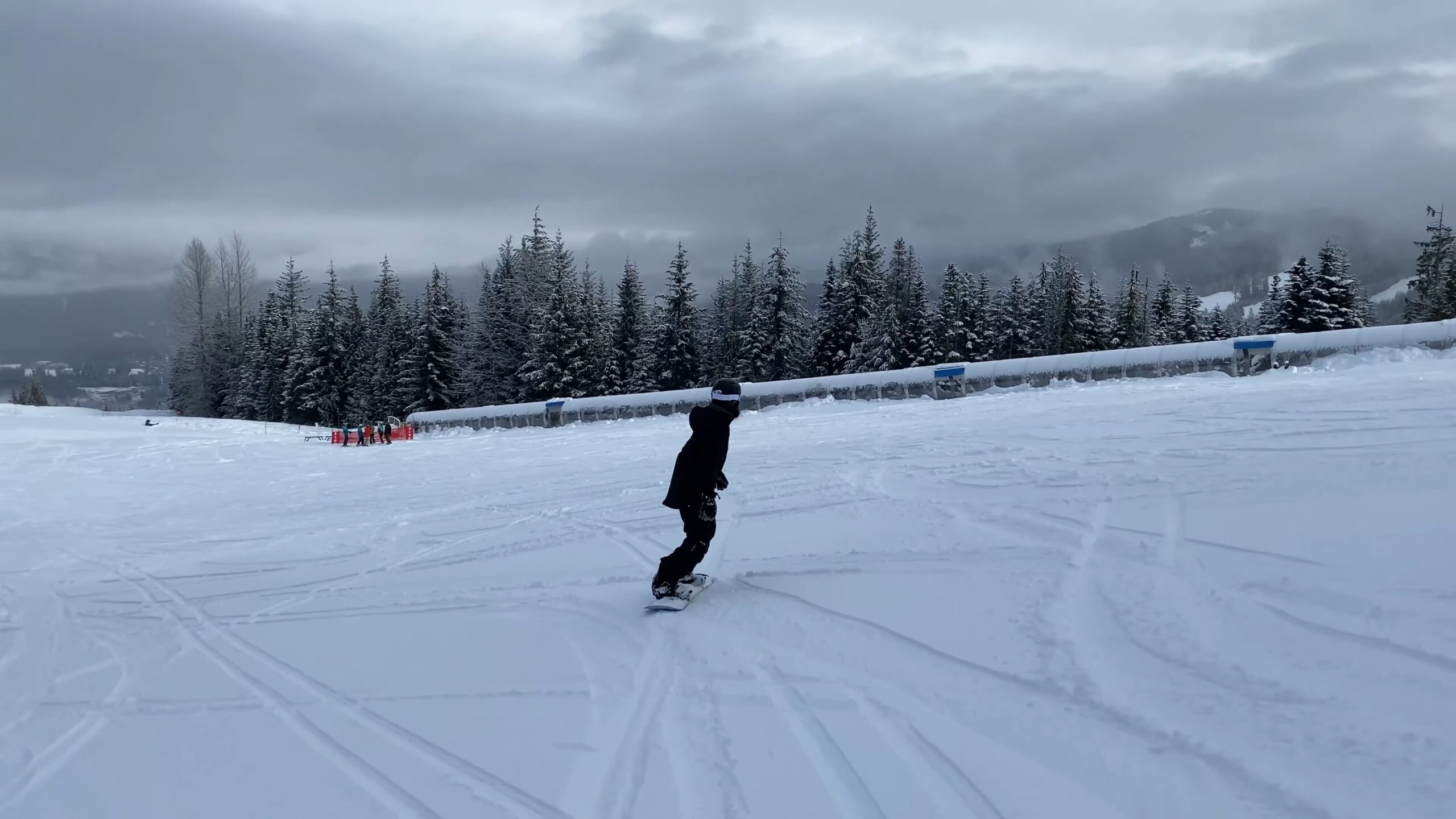 Despite its mild climate, Vancouver is a haven for skiing enthusiasts. The city's proximity to several world-class ski resorts makes it an ideal base for winter sports.
Ski Resorts: Vancouver is surrounded by several ski resorts, with the closest being Grouse Mountain, just 15 minutes north of the city. Whistler Blackcomb, a world-renowned ski destination, is a few hours away by car. These resorts offer a range of winter activities, from skiing and snowboarding to snowshoeing and snow tubing.
Snow Conditions in Resorts: While the city might experience mild snowfall, the story is different in the nearby mountains. For instance, Whistler Ski Resort receives, on average, 10.8 meters (35.5 feet) of snow annually. Thus, while the city streets might be clear, the mountains offer a snowy paradise for winter sports enthusiasts.
The Snowy Months in Detail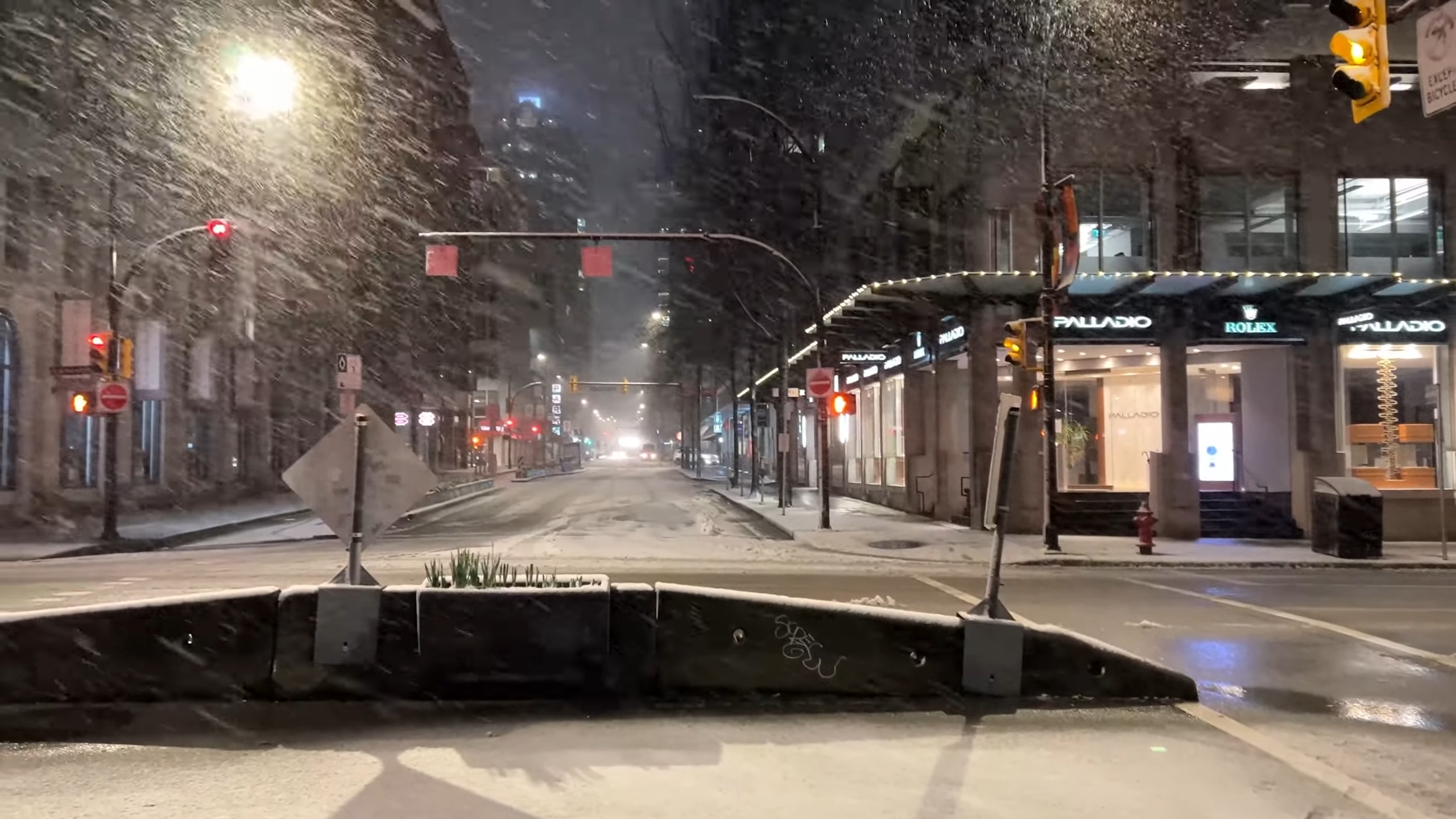 While Vancouver is known for its mild winters, it's essential to understand the snow patterns month by month to get a clearer picture of what to expect.
November's First Flurries: November marks the beginning of the frosty season in Vancouver. With average temperatures ranging from 5°C to 7.6°C, it's also the first month when the city typically witnesses snow. However, the accumulation is minimal, averaging around 6 millimeters over 0.7 snowfall days.
December's Winter Wonderland: December is the official start of winter in Vancouver. The temperatures hover between 1.9°C and 4.7°C. Snow graces the city for approximately two days, accumulating to about 41 millimeters. While a white Christmas is a dream for many Vancouverites, the chances remain relatively low.
Preparedness for Snow
Given its infrequent snowfall, how well is Vancouver equipped to handle the snowy surprises?
City's Response to Snow: When snow does fall, especially in significant amounts, it can cause a bit of chaos. Traffic often slows down, and roadways can become icy, particularly in the eastern parts of Metro Vancouver. The city, not being accustomed to heavy snow conditions, sometimes struggles with prompt snow removal. However, it's worth noting that major snow showers often transition to rain or wet snow by morning, making them short-lived according to expatincanada.com.
Public's Response to Snow: For the residents, snow in Vancouver is a mixed bag. While children revel in the rare snow days, adults often have to navigate slippery roads and sidewalks. Many locals don't have winter tires, making driving conditions even more challenging. However, the snow's ephemeral nature means that life returns to normal relatively quickly.
Exploring Vancouver's Ski Resorts
For winter sports enthusiasts, Vancouver's proximity to several ski resorts is a blessing. Let's delve deeper into what these resorts offer.
Cypress Mountain Ski Resort: Located in West Vancouver, Cypress Mountain is the largest ski resort in the vicinity. Covering 600 acres, it boasts 53 runs catering to both skiing and snowboarding. According to doesitsnowin.com, The resort sees an impressive annual snow accumulation of 6.22 meters.
Whistler Blackcomb Ski Resort: Just an hour and a half drive from Vancouver, Whistler Blackcomb is North America's largest ski resort. Spread across two peaks, it offers 8,171 acres of skiable terrain. The resort is also a significant draw for international tourists, especially after hosting events during the 2010 Winter Olympic Games.
The Snowy Surprise in March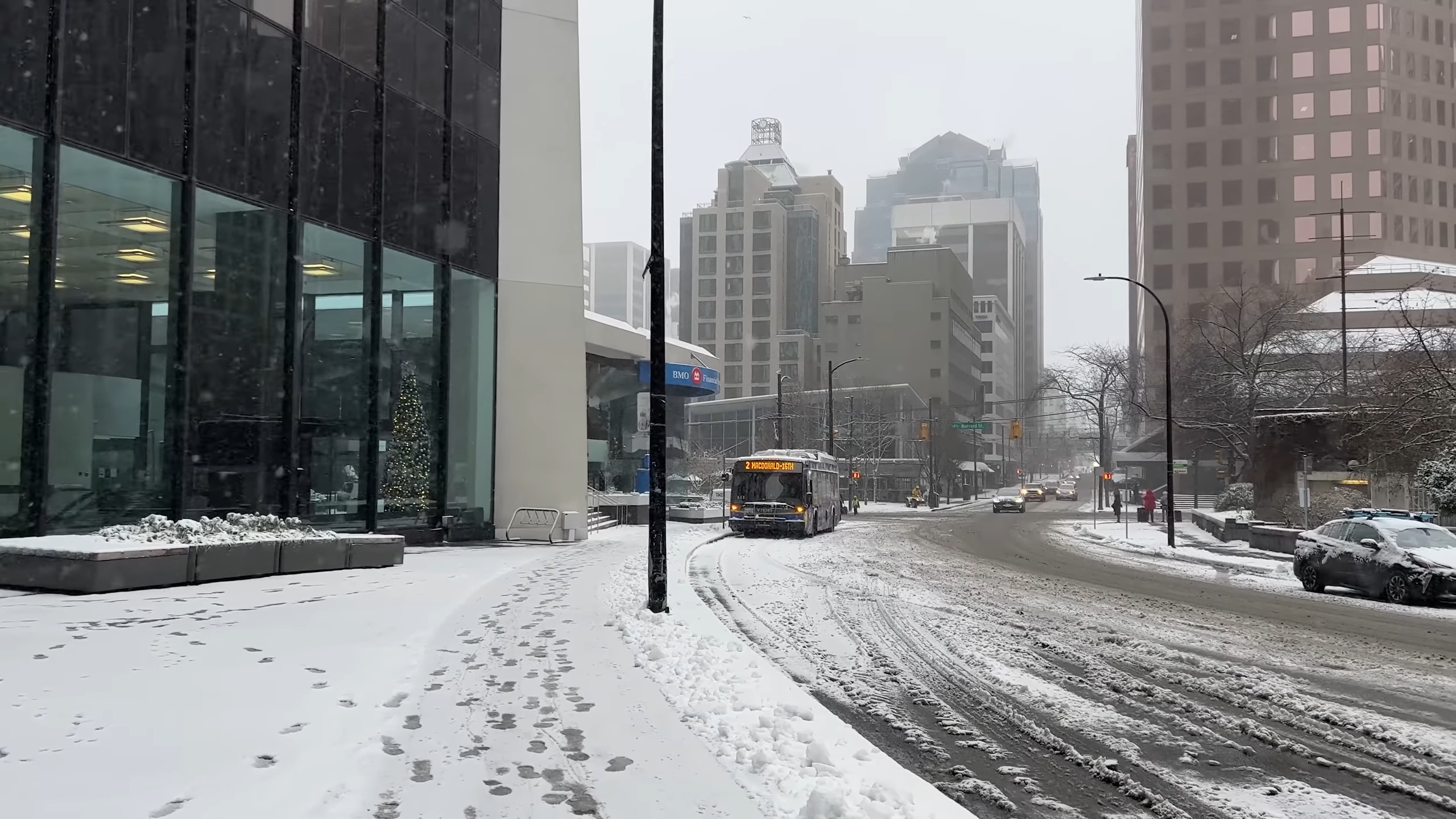 March heralds the arrival of spring in Vancouver, but it doesn't always mean the end of snow.
March's Melting Moments: As spring begins, Vancouver experiences warmer temperatures, ranging between 3.8°C and 7.6°C. However, snow can still make an appearance. The city typically sees snowfall for about 1.6 days in March, accumulating to approximately 25 millimeters. While it's a transitional month, the occasional snow day can still surprise residents and visitors alike.
Embracing the Rain: March also signifies the onset of the rainy season. While snow might be on the decline, rain showers become more frequent. For many Vancouverites, this is a sign to pack away the winter gear and prepare for the wet months ahead.
Island's Winter Tale
While Vancouver itself has a unique snow story, Vancouver Island, located just off the city's coast, offers a different winter narrative.
Snow on the Island: Vancouver Island does receive snow, especially in its mountainous regions. Mount Washington Alpine Resort, for instance, is a popular skiing destination on the island. However, areas closer to the ocean and the southern tip, like Victoria, see less frequent snow.
Storm Watching Season: One of the unique winter activities on Vancouver Island is storm watching. The western side, particularly places like Tofino, offers dramatic views of storms rolling in from the Pacific. It's a mesmerizing experience that attracts both locals and tourists.
Vancouver's Unique Winter Activities
Beyond the usual winter routines, Vancouver offers some unique activities that both residents and visitors can enjoy.
Polar Bear Swim: A tradition since 1920, the Polar Bear Swim takes place on New Year's Day at English Bay. Brave souls dive into the chilly waters, often in costumes, celebrating the new year with a cold splash. It's a spectacle that draws large crowds and enthusiastic participants.
Festive Celebrations: December in Vancouver is not just about awaiting snow; it's also a time of festive celebrations. From the Santa Claus Parade to outdoor ice rinks and festive markets, the city is abuzz with holiday spirit. While a white Christmas might be rare, the festive ambiance more than makes up for it.
The Coastal Influence on Vancouver's Snow
Introduction:
Vancouver's coastal location plays a pivotal role in shaping its winter climate. The Pacific Ocean's proximity moderates temperatures, often determining whether the city will experience rain or snow.
Ocean's Moderating Effect: The Pacific Ocean acts as a natural thermostat for Vancouver. Its warming influence ensures that even in the heart of winter, temperatures rarely plummet to extreme lows. This is why, even when the rest of Canada is shivering, Vancouver often enjoys milder conditions. According to Trip Savvy The ocean's presence means that many snow showers quickly turn to rain, especially at lower elevations.
Mountain Snow vs. City Rain: While the city center might experience rain, a short drive to the surrounding mountains can lead to snowy landscapes. The North Shore Mountains, for instance, receive significant snowfall, making them popular skiing destinations.
The Cultural Impact of Snow in Vancouver
Snow, or the lack thereof, in Vancouver has cultural implications. The city's response to snow often becomes a talking point, influencing local traditions and events.
Snow Days – A Rare Treat: In cities accustomed to heavy snowfall, snow days are a regular occurrence. However, in Vancouver, they're a rarity. When they do happen, the city takes on a festive atmosphere. Children (and often adults) revel in the unexpected break, building snowmen and engaging in snowball fights. Schools might close, and there's a palpable excitement in the air.
Winter Festivals and Traditions: Vancouverites have found unique ways to celebrate winter, irrespective of snow. The Festival of Lights at VanDusen Botanical Garden, the Christmas Market, and the aforementioned Polar Bear Swim are just a few examples. These events, set against the backdrop of occasional snow, create a magical winter experience in the city.
Frequently Asked Questions (FAQ)
1. How often does Vancouver experience a white Christmas?
While many Vancouverites dream of a white Christmas, it's relatively rare. The city's coastal climate means that December snow often turns to rain.
2. Are winter tires necessary for driving in Vancouver?
Given the infrequent and often short-lived snowfall in the city, many locals don't use winter tires. However, if you're planning to visit the surrounding mountainous regions, winter tires are recommended.
3. How does Vancouver's snowfall compare to other Canadian cities?
Vancouver receives significantly less snow compared to other major Canadian cities like Toronto, Calgary, or Montreal. Its coastal location and proximity to the Pacific Ocean result in milder winters.
4. Is public transportation affected by snow in Vancouver?
On rare occasions when Vancouver experiences heavy snowfall, public transportation can be affected, with some bus routes being delayed or canceled. However, services usually resume quickly.
5. Are there any snow-related festivals or events in Vancouver?
Yes, apart from the popular Polar Bear Swim on New Year's Day, Vancouver hosts the Festival of Lights at VanDusen Botanical Garden and various winter markets.
Final Words
Vancouver's unique blend of coastal climate and mountainous terrain offers a winter experience unlike any other. While snow might not be a constant companion, its occasional appearance adds a touch of magic to the city's landscape. Whether you're a resident or a visitor, Vancouver's winter, with its mix of rain, snow, and festivities, promises a memorable experience.