Searching for the ultimate dining experience in Pensacola, FL? Dive into a culinary journey with the top ten eateries in Pensacola!
Nestled in Florida's western Panhandle, Pensacola is a gem that offers a blend of affordability and charm for everyone. Whether you're seeking a fresh beginning, job opportunities, a serene retirement, or a memorable vacation, Pensacola is the destination for you.
Renowned for its pristine real estate, tranquil award-winning shores, diverse activities, and a tapestry of history, Pensacola stands out not just for its scenic beauty but also for its pocket-friendly living and housing options. For gastronomy enthusiasts or those simply in search of a delightful meal, Pensacola is a treasure trove.
The city boasts an array of top-notch restaurants that serve exquisite dishes, complemented by breathtaking vistas unique to Pensacola. Whether you're in the mood for luxurious dining or the freshest seafood Florida has to offer, Pensacola promises a gastronomic adventure to satisfy all palates.
Here, we've curated a list of the most delectable dining spots in town. Continue reading to discover which of these top ten eateries resonates with your culinary spirit.
Here are the best restaurants in Pensacola
The Oar House
Price: $$
Address: 1000 S Pace Blvd, Pensacola, FL 32502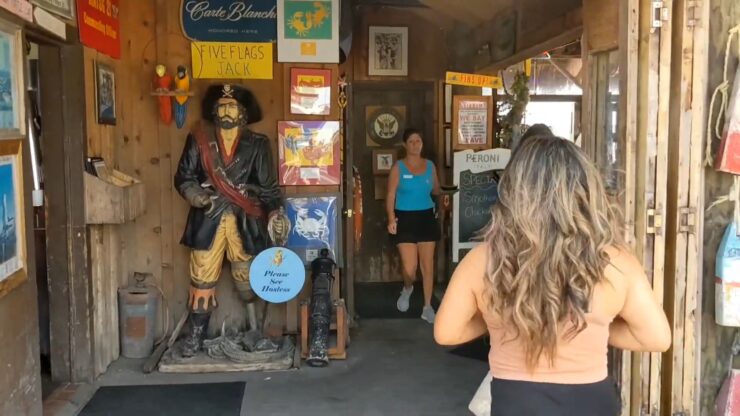 Perched beside the scenic Bahia Mar Marina, The Oar House offers a diverse culinary experience. From mouth-watering seafood delights to premium filet mignon, it stands as a culinary beacon in Pensacola.
Relax on their deck, serenaded by live tunes and daily happy hour specials, and savor the finest dishes Pensacola has to offer. The Oar House boasts a delightful fusion of Southern classics and Caribbean delicacies.
Complement your meal with a choice from their extensive bar menu, featuring popular beers, wines, and cocktails. Open every day, it's the ideal spot for family gatherings, romantic dates, or outings with friends, encapsulating the essence of Pensacola.
Engage in fun activities like corn hole, ping-pong, or beach volleyball as you await your meal. And for the sweet finale?
Their signature Key Lime pie is a true Floridian treat.
Carmen's Lunch Bar & Tapas
Price: $$
Address: 407 S Palafox St B, Pensacola, FL 32502
Nestled in the heart of Downtown Pensacola, Carmen's Lunch Bar beckons with a tantalizing array of soups, crisp salads, delectable tapas, boutique wines, and exotic beers, all set against a backdrop of a cozy Southern ambiance.
Whether you're shopping downtown or just passing by, Carmen's offers a delightful culinary pit stop. Open from Tuesday to Saturday, 10 a.m. to 4 p.m., it's the go-to spot for brunch and lunch enthusiasts.
Emphasizing a blend of Southern and global flavors without breaking the bank, Carmen's stands by its motto: "Where good friends meet great food."
Seville Quarter
Price: $$
Address: 130 E Government St, Pensacola, FL 32502
A staple
since 1967
, Seville Quarter stands as the Gulf Coast's premier entertainment hub. With its seven distinct rooms and courtyards, each space offers a unique ambiance and theme.
From a lively piano show, pulsating two-story dance club, serene courtyard featuring live tunes, classic Brunswick tables, spirited karaoke sessions, and a fresh oyster bar, to another vibrant dance hall, Seville Quarter truly has it all. A magnet for tourists, it also offers exclusive room bookings for private events, complete with delectable catering options.
With top-tier entertainment gracing its stages almost nightly, be it live music or theatrical performances, there's a nominal entertainment fee, which never exceeds $5, depending on the event and age.
The Well
Price: $$
Address: 42 E Garden St, Pensacola, FL 32502
Embodying the essence of old-school Florida charm, The Well Brewery invites patrons to savor local craft brews on its spacious, pet-friendly patio. Nestled in downtown Pensacola, this rustic bar is a haven for those seeking a laid-back atmosphere.
Being part of the Perfect Plain Brewing Co. lineage, their beverages, ranging from beers to spirits, are top-notch. Settle into a snug corner, choose a drink, and relish their eclectic menu. Their imported oysters, sourced from Prince Edward Island, Washington, and the Gulf Coast, are particularly noteworthy.
Open from Tuesday to Sunday, their dynamic menu promises a fresh culinary experience with each visit. Soak in the local music scene as you sip on Pensacola's finest handcrafted drinks.
Restaurant Iron
Price: $$$
Address: 22 N Palafox St, Pensacola, FL 32502
Elevating traditional Southern dishes, Restaurant Iron is a culinary masterpiece in Pensacola. Since its inception in 2012 and subsequent relocation to downtown Pensacola in 2014, it has carved a niche for itself in the city's dining scene.
Their team of skilled chefs crafts a contemporary Southern menu, emphasizing fresh local produce and herbs. It's the quintessential spot for a romantic evening, where you can indulge in their signature dishes like Iron Lyonnaise, Nola B.B.Q. Shrimp with grits or the succulent Joyce Farms marinated chicken breast.
With accolades like Best Restaurant in Pensacola and the prestigious Florida Trend Magazine's Golden Spoon Award, Restaurant Iron promises an unparalleled dining experience, be it for a special event or a casual outing.
The Sandbar at Frisky Dolphin
Price: $
Address: 715 Pensacola Beach Blvd, Pensacola Beach, FL 32561
Craving a mesmerizing sunset paired with a tantalizing drink? The Sandbar offers unrivaled bayside views, complemented by exquisite cocktails and weekly live music sessions.
Post a sun-soaked day, The Sandbar is the oasis to rejuvenate. Relish their signature Southern dishes, with crab cakes, alligator sausage, and fish sandwiches being crowd favorites.
An essential pitstop during your travels, their oysters are touted as Pensacola's finest. Their commitment to local seafood and innovative dishes, set against a lively backdrop, ensures a memorable experience.
Flounders Chowder House
Price: $$
Address: 800 Quietwater Beach Rd, Gulf Breeze, FL 32561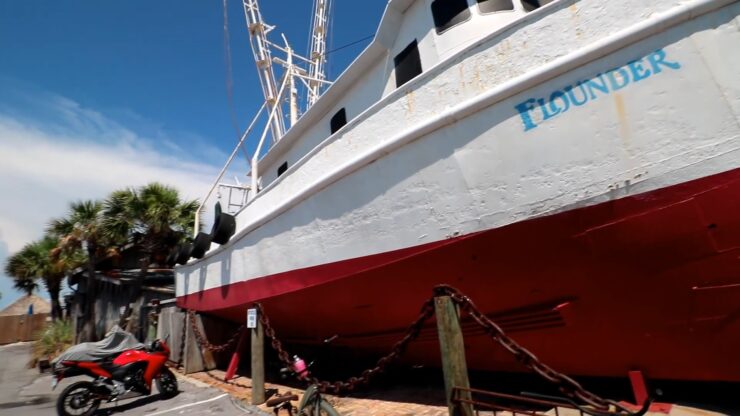 Flounders Chowder House is more than a dining spot; it's a journey through history. Housing antiques, Objects d'Art, and a fleet of boats, it's a visual treat.
The restaurant's highlights include the colossal 980lb blue marlin and the legendary Man-Eating Giant Clam. The iconic M/V Flounder, a testament to resilience, stands proudly at Flounders' entrance.
Their culinary offerings span fresh seafood, sushi, pasta, burgers, and premium U.S.D.A. Certified Prime Steaks. As your meal is being prepared, enjoy watching your little ones frolic in the pirate ship-themed playground.
Flounders promises not just a meal, but an experience, blending impeccable service, delectable dishes, and a convivial atmosphere.
The Global Grill
Price: $$$
Address: 27 Palafox Pl, Pensacola, FL 32502
Nestled in the heart of Downtown Pensacola, The Global Grill stands as a beacon of culinary excellence. Renowned for its sophisticated tapas bar, it's often hailed as Pensacola's gastronomic gem.
Seamlessly blending local flavors with international flair, its dynamic menu promises a new culinary adventure with each visit. Dive into their eclectic offerings, from Chiles Rellenos, succulent Yellowfin Tuna, and delectable Lamb Lollipops to the classic New Orleans Style B.B.Q. Gulf Shrimp.
The ambiance, adorned with captivating art and the tantalizing scent of gourmet dishes, sets the stage for memorable evenings. Whether it's a special celebration or a romantic rendezvous, The Global Grill ensures an unparalleled dining experience.
The Grand Marlin
Price: $$
Address: 400 Pensacola Beach Blvd, Pensacola Beach, FL 32561
A culinary landmark on Pensacola Beach, The Grand Marlin epitomizes oceanic opulence. With a commitment to freshness, their daily menus showcase the finest local catches, featuring delights like Ahi Poke, Blackened Mahi Anagada, and Swordfish Oreganate.
The Grand Marlin's inception in 2008 was inspired by a fishing expedition in the Virgin Islands among friends. Their vision materialized into this establishment, celebrating the ocean's bounty.
Open from 4-11 p.m. on weekdays and extended hours on Sundays, Chef Gregg McCarthy's passion is evident in every dish. The restaurant boasts diverse seating options, from the main dining area with its vibrant oyster bar to the serene exterior bar overlooking the sound.
Whether you're in casual beachwear or dressed for a night out, The Grand Marlin welcomes all.
Union Public House
Price: $$
Address: 309 S Reus St, Pensacola, NC 32502
When planning a night in Pensacola, Union Public House is a must-visit. This contemporary establishment exudes a vibrant ambiance, complemented by its inventive cocktails and modern Southern dishes.
Strategically located, Union Public House is a stone's throw away from Pensacola's premier attractions, including the Community Maritime Park, Vinyl Music Hall, and Palafox Pier. Opt for an intimate evening in their cozy dining room or bask in the open air on their expansive patio.
With signature dishes like Korean B.B.Q. wings, sautéed mussels, and beef fillet carpaccio, your taste buds are in for a treat. Union Public House promises an evening of relaxation, flavor, and fun.
What food is Pensacola famous for?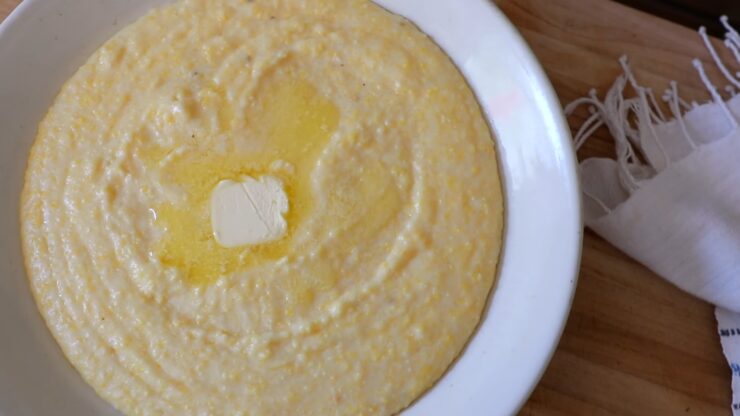 Pensacola, a vibrant city in Florida, boasts a rich culinary scene that reflects its coastal heritage and Southern charm. While the provided link from Visit Pensacola's blog did not directly list the specific foods the city is famous for, based on my knowledge, here are some of the foods and dishes that Pensacola is renowned for:
Seafood: Given its location on the Gulf Coast, Pensacola is a haven for seafood lovers. Fresh catches like red snapper, grouper, and shrimp are local favorites. Dishes such as Gulf shrimp tacos, blackened fish sandwiches, and seafood gumbo are commonly found in local eateries.
Grits: A staple in Southern cuisine, Pensacola has its own twist on this classic dish. Whether it's shrimp and grits or cheese grits, this dish is a must-try when in the city.
Key Lime Pie: While this dessert is more associated with the Florida Keys, Pensacola offers its own delicious versions of this tangy and sweet pie.
Oysters: Pensacola Bay oysters are a delicacy, often served raw on the half shell, grilled, or as part of a rich seafood stew.
Southern BBQ: Pensacola has a rich tradition of barbecuing, with pork being a popular choice. From ribs to pulled pork sandwiches, the BBQ in Pensacola is infused with flavors that are hard to resist.
Po' Boys: A nod to its proximity to Louisiana, Pensacola offers this classic sandwich filled with meats or fried seafood, dressed with lettuce, tomatoes, pickles, and mayo.
Beignets: Another influence from Louisiana, these deep-fried pastries covered in powdered sugar are a sweet treat not to be missed.
Why is Pensacola so famous?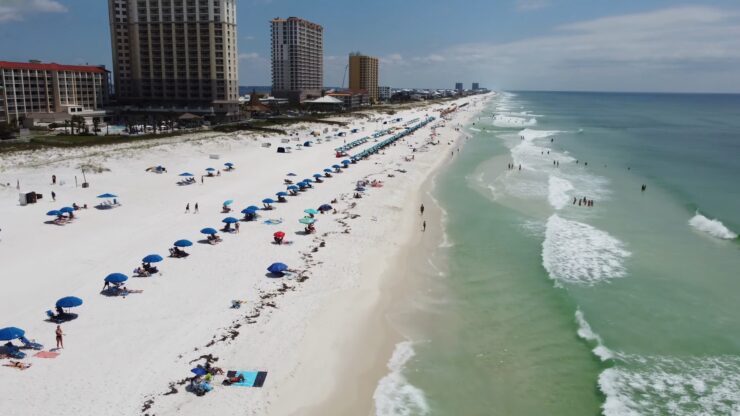 Pensacola, often referred to as "The City of Five Flags," holds a special place in the tapestry of American history and culture. Here are some reasons why Pensacola is so renowned:
Historical Significance: Pensacola is the oldest European-established settlement in the U.S. mainland, predating St. Augustine by a few years. Over the centuries, it has been ruled by the Spanish, French, British, Confederate, and American governments, which is why it's called "The City of Five Flags."
Pristine Beaches: Pensacola Beach is famous for its soft, white quartz sand and emerald-green waters. The beaches here are often ranked among the best in the U.S. due to the warm water, attracting tourists from all over the country.
Naval Air Station Pensacola: Known as the "Cradle of Naval Aviation," the station is home to the legendary Blue Angels, the U.S. Navy's flight demonstration squadron. The National Naval Aviation Museum, one of the world's largest aviation museums, is also located here.
Rich Cultural Heritage: The city's diverse history has left a lasting cultural impact. From historic villages to forts, Pensacola offers a unique blend of Spanish, French, British, and American influences.
Festivals and Events: Pensacola hosts numerous events throughout the year, including the Pensacola Seafood Festival, Pensacola International Film Festival, and the historic Fiesta of Five Flags.
Outdoor Activities: Apart from its beaches, Pensacola offers a range of outdoor activities, from fishing and boating to hiking and bird-watching, thanks to its bays, bayous, and natural reserves.
Is It Expensive?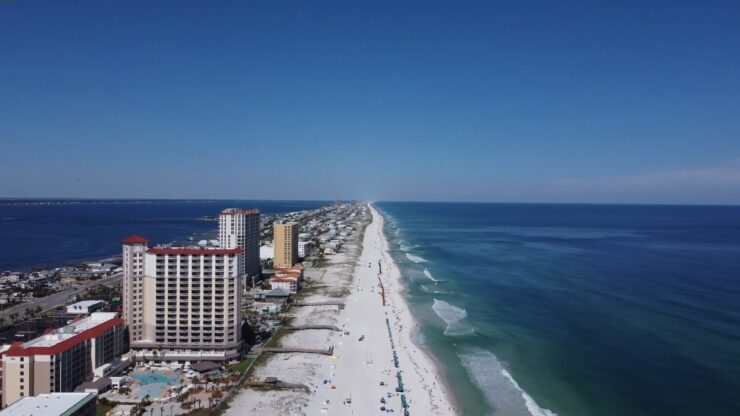 Compared to many other cities in Florida and the U.S. at large, Pensacola is relatively affordable. Here's a breakdown:
Housing: The cost of housing in Pensacola is lower than the national average. Whether you're looking to rent or buy, properties here are more affordable than in many other coastal cities.
Utilities: Utility costs, including electricity, heating, and cooling, are on par with or slightly below the national average.
Transportation: Gas prices and public transportation costs are comparable to the national average. However, the city's compact nature can lead to reduced transportation expenses.
Food and Groceries: The cost of groceries is close to the national average, with plenty of local markets offering fresh seafood and produce at competitive prices.
Healthcare: Healthcare costs in Pensacola are near the national average, with several reputable medical facilities in the area.
Entertainment: While there are plenty of free and affordable entertainment options, like the beach and parks, dining out, and other recreational activities, are priced reasonably.
FAQ
Is Pensacola a wealthy city?
While Pensacola has areas of affluence, its median home price is $145,700, which is 12.6% lower than the Florida average. The home price-to-income ratio in Pensacola is 3.2, indicating a more affordable housing market compared to other parts of Florida.
Is Pensacola a crime rate?
Based on the provided data, Pensacola has received an "F" grade for crime, suggesting that crime rates might be higher than some other cities. It's always a good idea to consult local crime statistics and speak with residents or local law enforcement for a comprehensive understanding.
What month is best to go to Pensacola?
While Pensacola can be visited year-round, the best months for warm-weather activities are from April to June and from September to October. During these months, the weather is pleasant, and you can make the most of the beaches and outdoor attractions.
Why is it called Pensacola?
The name "Pensacola" is believed to have been derived from the Native American word "Panzacola," which means "long-haired people" or "hair people." The Panzacola were a native tribe that lived in the area long before European explorers arrived.
Spanish explorers, upon their arrival, adopted and adapted the name for the bay and later for the city.
Does Pensacola get hurricanes?
Yes, Pensacola is located in the Florida Panhandle, an area that is susceptible to hurricanes. The city has experienced several hurricanes and tropical storms over the years.
Due to its coastal location along the Gulf of Mexico, Pensacola is at risk for both direct hits and impacts from nearby passing hurricanes. Residents and visitors are always advised to stay informed and prepared during the hurricane season, which runs from June 1 to November 30.
Final Words
In conclusion, Pensacola is a city rich in history, culture, and natural beauty. Its diverse culinary scene, pristine beaches, and vibrant community make it a must-visit destination in Florida.
Whether you're a history buff, a food enthusiast, or someone seeking relaxation by the beach, Pensacola offers something for everyone. As with any city, it's essential to do thorough research and planning before visiting, especially considering factors like weather and local events.
But one thing is certain: a trip to Pensacola promises memories that will last a lifetime. Safe travels and happy dining!