For Albert and Zye Kurniawan, opening their own restaurant on Eat Street is the realization of the American Dream.
Ten years ago, the Indonesian couple immigrated to the United States, mostly working in Japanese restaurants in New York. In 2018, they moved to Minnesota and launched the Don Oishi food truck, which served Japanese fusion food in Downtown Minneapolis and at local breweries.
Now, the couple is opening their own brick-and-mortar restaurant, Young Man, in the former Dragon Wok space at 38th & Nicollet, where they will mainly serve food inspired by their native Indonesia.
Young Man is planning to open its doors in April should the restrictions on dine-in restaurants due to coronavirus be lifted. For now, they are serving takeout orders from 3 p.m. to 7:30 p.m.
They describe the cuisine as a fusion of Hawaiian and Balinese fare. Bali, one of the more famed islands of Indonesia, is known for satay and gado gado, a mixed vegetable and sauce dish.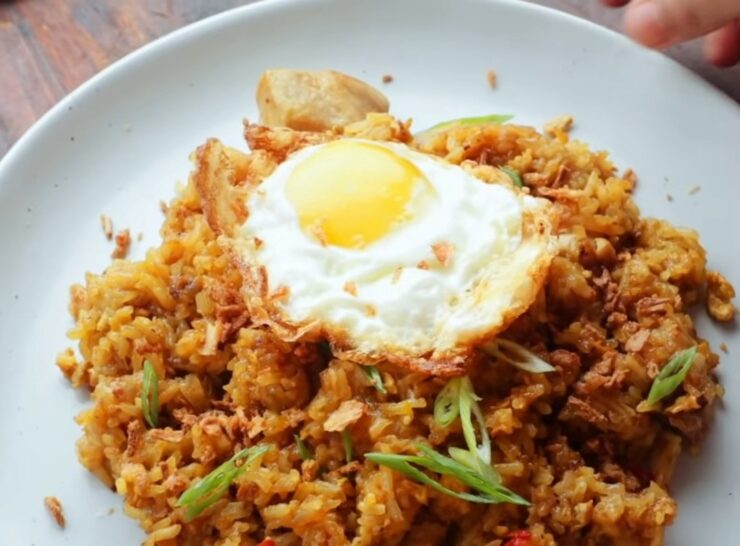 Indonesian classics like nasi goreng, a fried rice dish served with chicken and vegetables, will also be available.
"We want to introduce people to our Indonesian type of food," Zye Kurniawan said. The restaurant will also feature some old favorites from Don Oishi, like their gyoza and takoyaki.
The couple found the old Dragon Wok location online and, as big fans of the restaurant scene on Eat Street, they jumped at the opportunity.
"It's a really cool area," Zye Kurniawan said.
They didn't waste much time, quickly getting set up and adding their own kitchen equipment and signage, not an easy task with their 5-month-old daughter, Victoria, in tow.
Young Man comes from the label Albert got stuck with when he first started working in kitchens in the U.S.
"They didn't know my name, so they just said, 'young man,'" he said, laughing.
The new awning features the famed Biggie Smalls lyric "It was all a dream" and the Kurniawans say opening Young Man feels like they're living their own dream.