Yellowstone National Park in Wyoming – A grizzly bear found dead near has sparked a federal investigation due to suspicions surrounding its death.
Photographer Amy Gerber discovered the bear by the North Fork Highway close to Cody and posted photos of the deceased animal on Facebook, where they quickly went viral.
The images depict a bear with a bloody, disfigured face, leading to widespread anger and speculation that the bear may have been killed.
A U.S. Fish & Wildlife Service representative confirmed to CBS News that an investigation is underway but declined to provide further details.
While some suggested that the bear might have been hit by a car, Gerber believes it was shot, citing the lack of car parts around the scene.
Since 2018, grizzly bears in the Yellowstone area have been protected under the Endangered Species Act.
The population has increased from around 136 in 1975 to approximately 1,063 in 2021, and a conservation strategy is in place to help remove them from the threatened species list.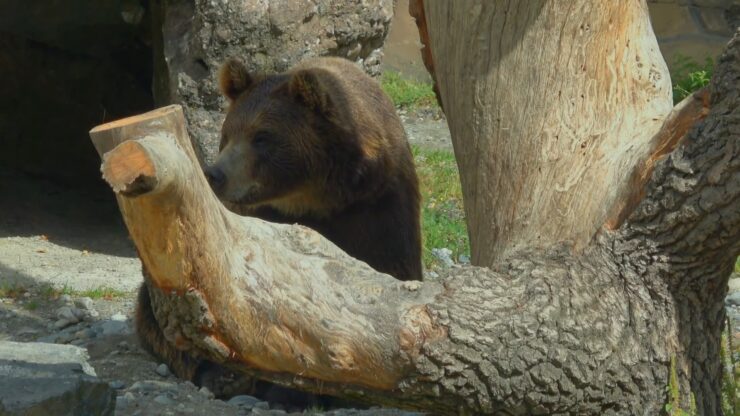 The National Parks Service advises visitors to Yellowstone to expect bear encounters and maintain a safe distance of at least 100 yards.
They should not approach, feed or take photos of the bears. In case of a bear encounter, people should avoid startling the bear and maintain a safe distance, and carry bear spray as a precaution.
Source:
https://www.cbsnews.com/news/grizzly-bear-dead-yellowstone-investigation-killed-cody-wyoming-shot/
https://www.newsweek.com/five-hundred-pound-grizzly-bear-shot-dead-near-yellowstone-outrage-1798111